To install LitExtension Connector for X-cart, you can download it right on your migration screen, then unzip file and paste into X-cart Root Folder by FTP/SSH protocol.
For more detail, please read documentation at Connector Installation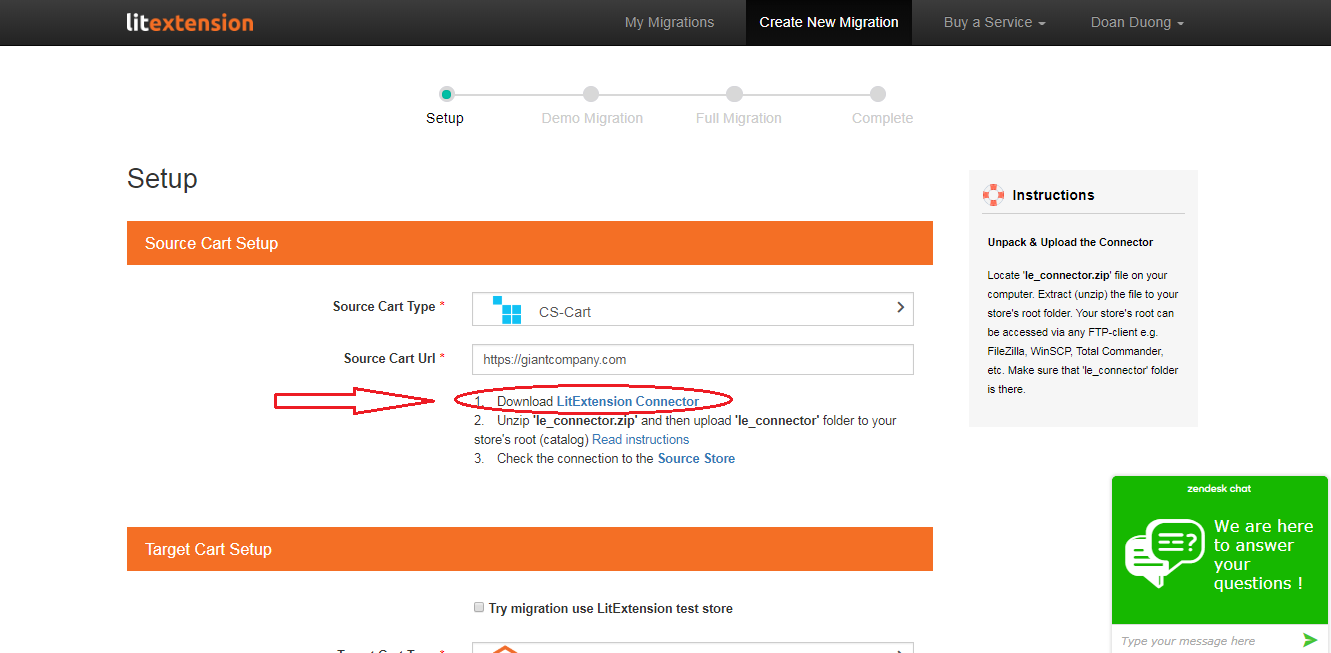 If you need more help, please do not hesitate to contact us!
Enjoy more interesting information about shopping cart at our Blog!