Joomla 3.5 has released on March 21, 2016. We are excited about this version and random testing of our Joomla templates are working well. Joomla 3.5 ship with some great features.
PHP 7 Support
Joomla 3.5 will be fully compatible with PHP 7, thereby enhance the store's performance.
Update email plugin
The plugin checks for the availability of new Joomla versions and send email to webmaster to remind for updating the Joomla site to new versions.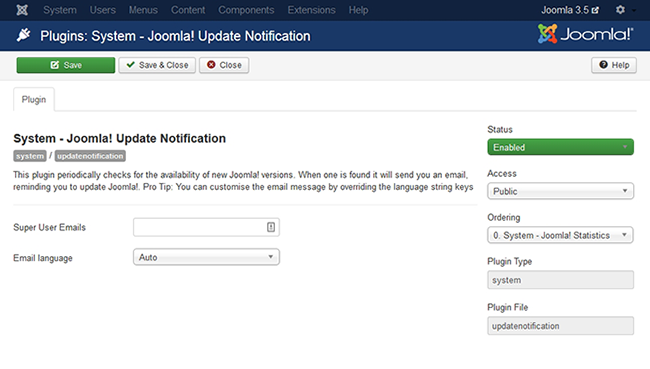 Anonymized data plugin
This plugin will send (opt-in) server environment info to Joomla.org, helping them to make data based decisions for Joomla Project. Once the site is upgraded to Joomla 3.5, you will see a message in the back-end to ask for permission to collect the basic information.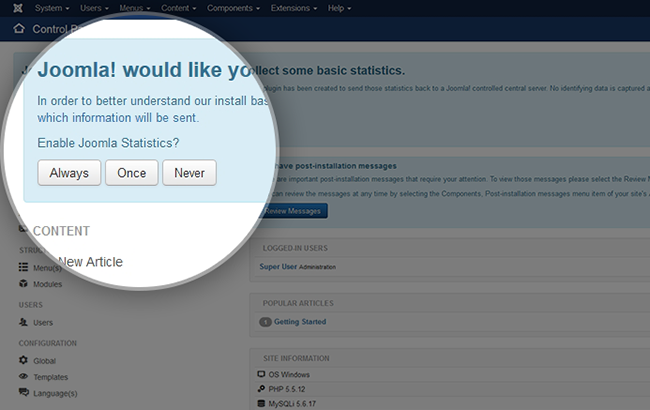 You can enable or disable this feature anytime by accessing the plugin settings.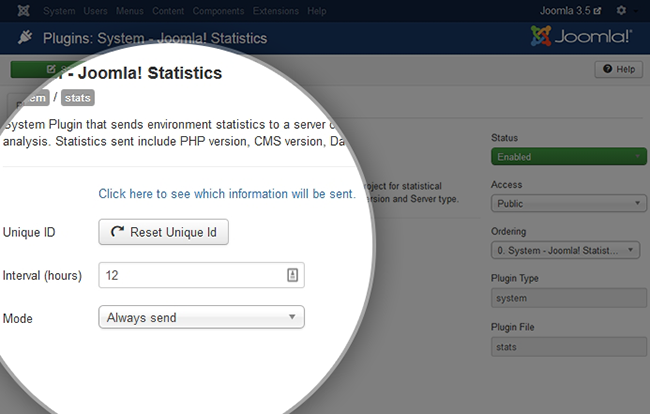 As mentioned, the plugin just sends the basic server info so there is no risk when you enable the plugin.
Count items
Category pages in the Joomla admin will now show the number of published, unpublished and trashed items for each category. This works for articles, banners, contacts and newsfeeds.
Insert Modules into Articles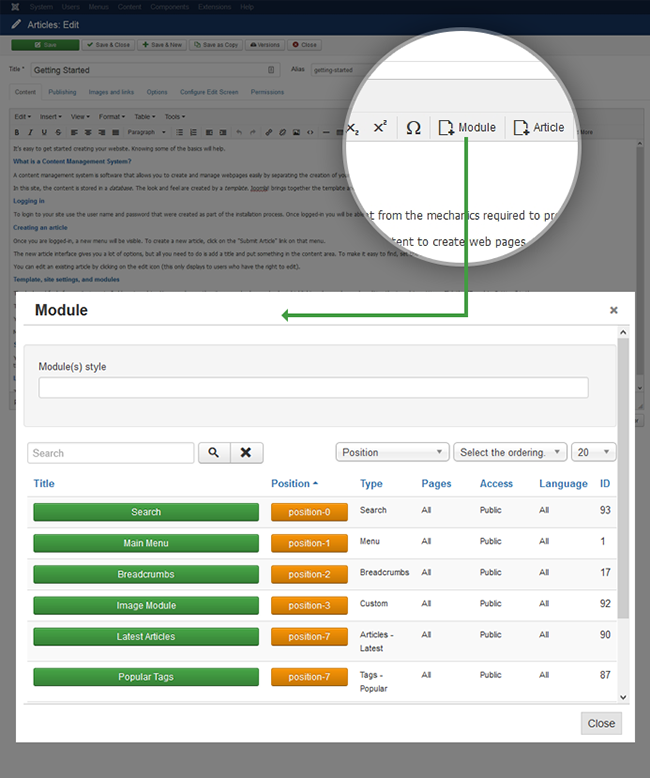 The new default article editor has a button Modules, hit the button and you will have a popup with list of available modules to insert into the article. Please note that, you can always use the loading module tag (as was the way in earlier Joomla versions).
System info export
Many users get trouble when ask for support with issues related to system. At that time, they are requested to provide support team their system info. Joomla 3.5 allows user to export / download their site system information.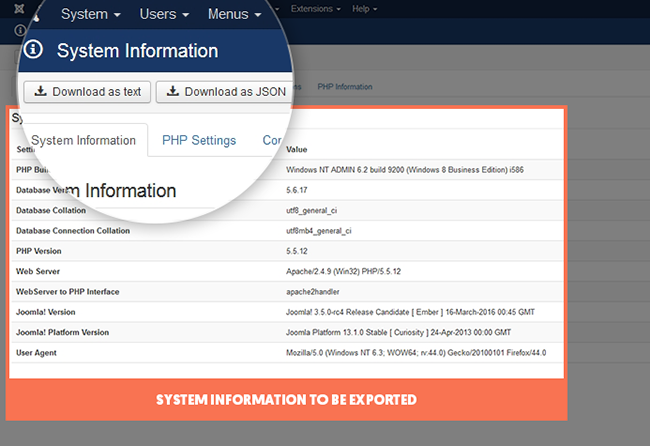 To download system information, go to System » System Information, you will see 2 buttons Download as text and Download as JSON. In the file, you will see lots of information:
System information
PHP Settings
Configuration File
Folder Permissions
PHP Information
Drag and drop image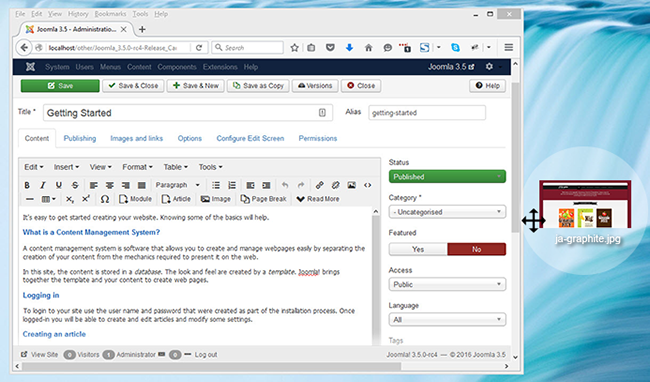 The feature allows you to drag and drop images into the tinyMCE editor, it could save you time when updating content as you no longer have have to upload images to hosting.
Backwards compatibility break
Joomla 3.5 will have backward compatibility for older php versions.