WooCommerce is currently one of the most popular platforms, and that is not going to change anytime soon. However, "Whether WooCommerce is THE ONE for your business?" is a big question. That is exactly why we are doing this WooCommerce review today.
To help you make up your mind about whether WooCommerce is your optimal solution, we will provide you with:
---
WooCommerce Review – A Quick Look
1. What is WooCommerce?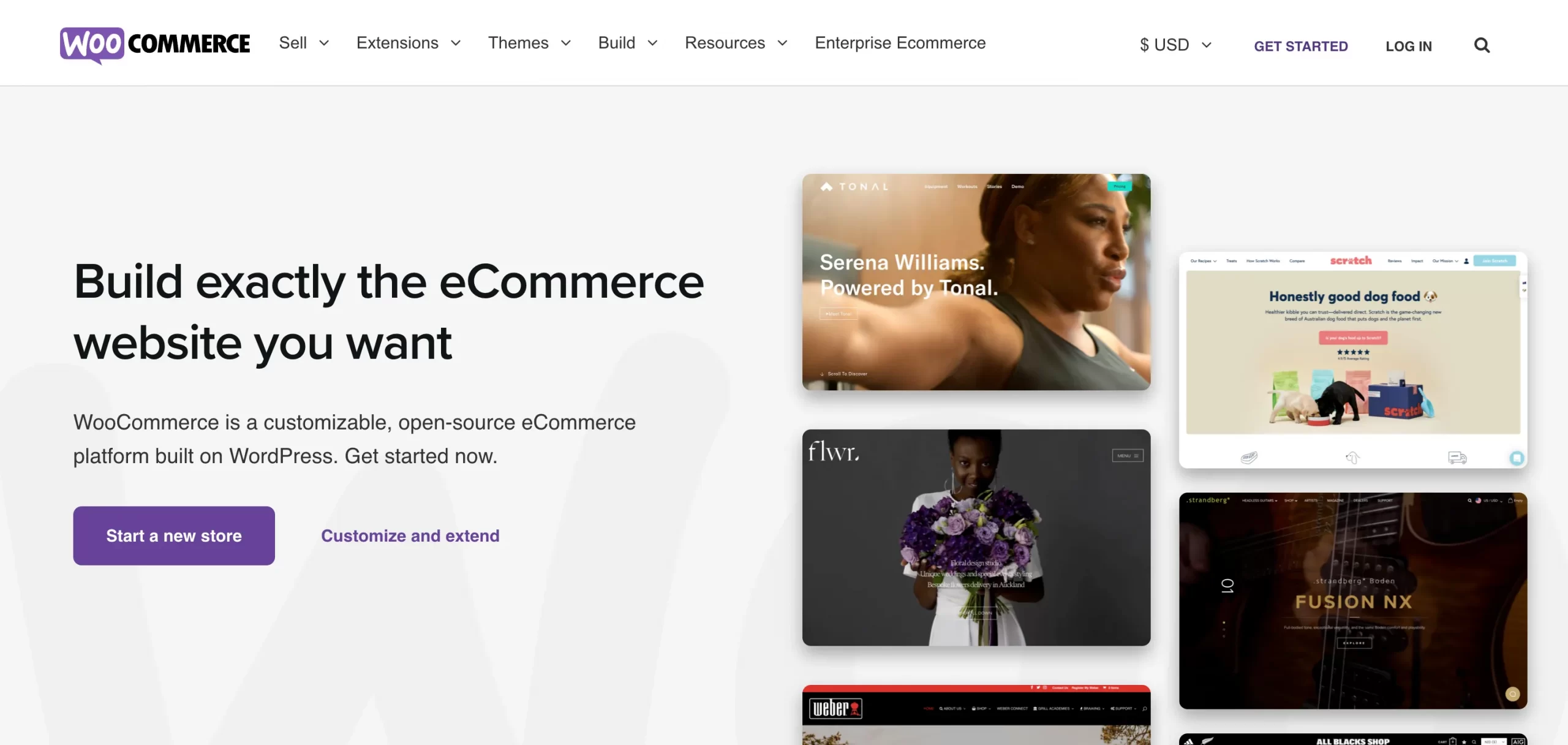 WooCommerce began its life as the creation of two developers, Mike Jolley and James Koster, who was hired by WooThemes. It worked on the replication of an existing eCommerce plugin called Jigoshop.
In September 2011, the result was the first release of WooCommerce. In 2015, WooThemes and WooCommerce were acquired by Automattic, an operator of WordPress and a core contributor to the WordPress software. WooCommerce 7.4 is the latest version of this platform which was released on February 18, 2023, after tons of hard work from the WooCommerce team.

2. Is WooCommerce legit?
As of 2023, there are over 7 million live online store websites using WooCommerce. The platform also receives multiple good WooCommerce customer reviews all over the world on Capterra. This clearly shows the platform's effectiveness in helping merchants boost their online sales.
From our WooCommerce review process, we find that this platform adds eCommerce functionalities to your WordPress website, making it a selling place. Thanks to its open-source nature, you can get endless customization possibilities over the design or functionality of your store. And the starting cost is rather lower than other eCommerce solutions, where you have to subscribe monthly.
For multichannel sellers, WooCommerce also allows integration with the world's largest marketplaces via API like WooCommerce Etsy integration or WooCommerce eBay integration for easier management.
One of the reasons many people (like our partners) choose WooCommerce is that you have a lot more control over what and when you spend than with other hosted platforms, as you may see via WooCommerce vs Shopify or BigCommerce vs WooCommerce.
Already in Love with WooCommerce?
If you are intending to migrate to WooCommerce, LitExtension offers a great migration service that helps you transfer your data from the current eCommerce platform to a new one accurately, and seamlessly with utmost security.
---
WooCommerce Pros and Cons Analysis
Below is a table summarizing all the pros and cons of WooCommerce that we have gathered over 10+ years via this WooCommerce review.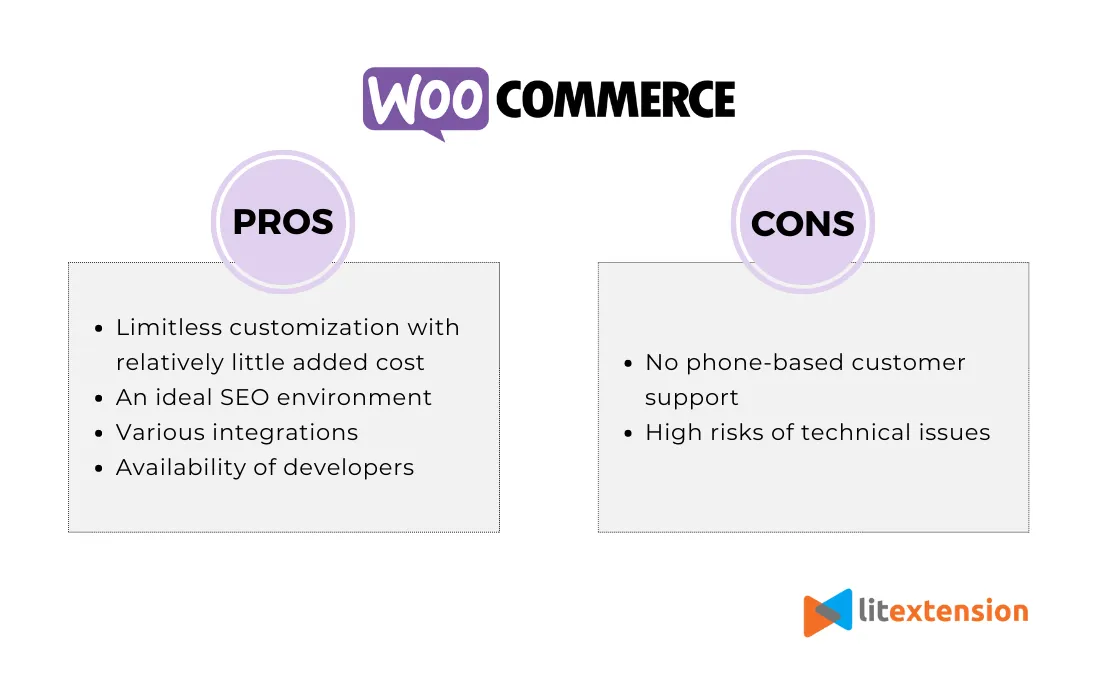 As you may see, this platform seems not to be an optimal choice for non-techies since it requires a steep learning curve. Both setting up a store and ongoing maintenance are quite complicated so poor coding can expose security and functionality flaws in the site.
Yet, it may be a sweet spot for users who want to create anything in their own style yet have a tight budget at the beginning if they have already equipped a light set of technical knowledge.
What is more, if you have already owned an active WordPress blog and you want to monetize it through selling physical or digital products, WooCommerce seems like a seamless and logical fit.
---
WooCommerce Review – Detailed Features
Enough with all the at-first-glance impressions? Let's have a closer look at specific WooCommerce features in this WooCommerce review article!
1. Pricing – How much does WooCommerce cost?
This WordPress plugin is free to download and install. However, when we review WooCommerce pricing, there are still maintenance costs, including hosting, a domain name, SSL, themes and extensions, and developer fees.
1.1. WooCommerce mandatory costs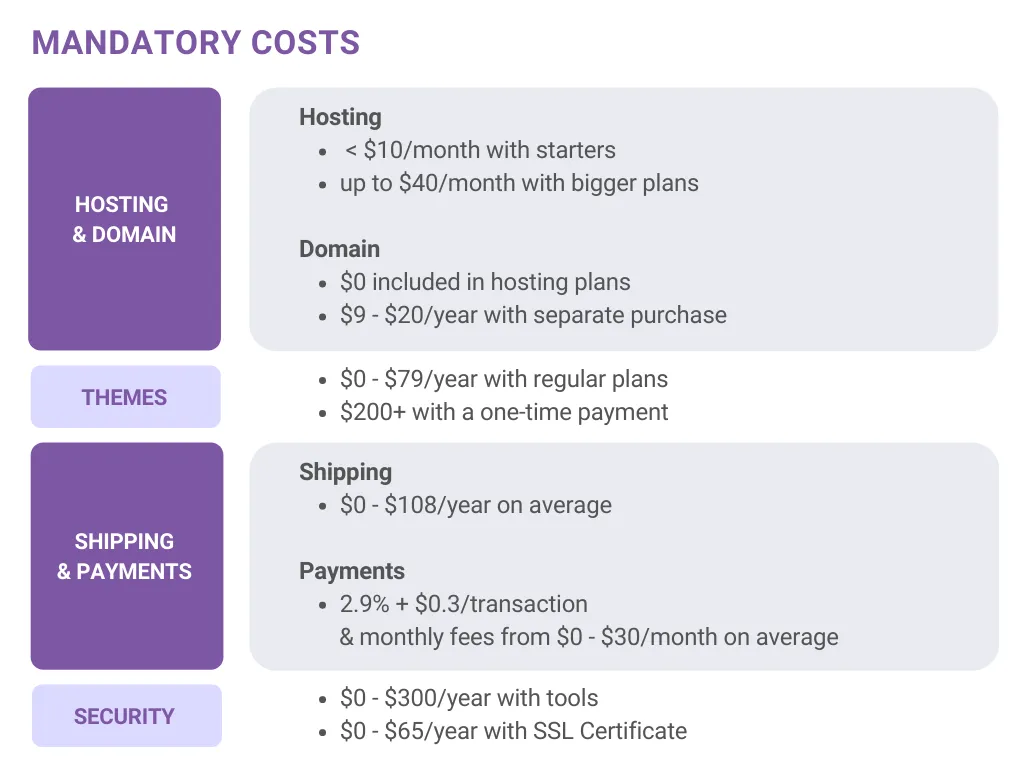 Hosting & Domain
Hosting is a service of providing the computer equipment and software for a website on the internet and making it available for people to see. Choosing the right one among many prevalent WooCommerce hosting providers is a crucial decision since it has significant impacts on your site performance (speed, security, and stability).
Depending on the hosting provider and the WooCommerce basic features you need, you will have to pay different prices. In general, the estimated WooCommerce fee of hosting ranges from $5 to $30. You can check out Cloudways – one of the most reliable hosting providers at the moment for a reasonable plan.
Your domain name is another important cost you'll have to bear. There are 2 ways you can buy a professional domain name: purchasing from your hosting providers or from domain registrars. Please keep in mind that buying a domain from a private seller can be much more expensive, so via this WooCommerce review, we recommend you choose the domain directly from the two we mentioned earlier.
Themes
When building your website on WooCommerce, you will also need to install a theme since it is what your customers are looking at. You can find the best WooCommerce themes from its official store, WordPress Plugin Directory, or other third-party parties.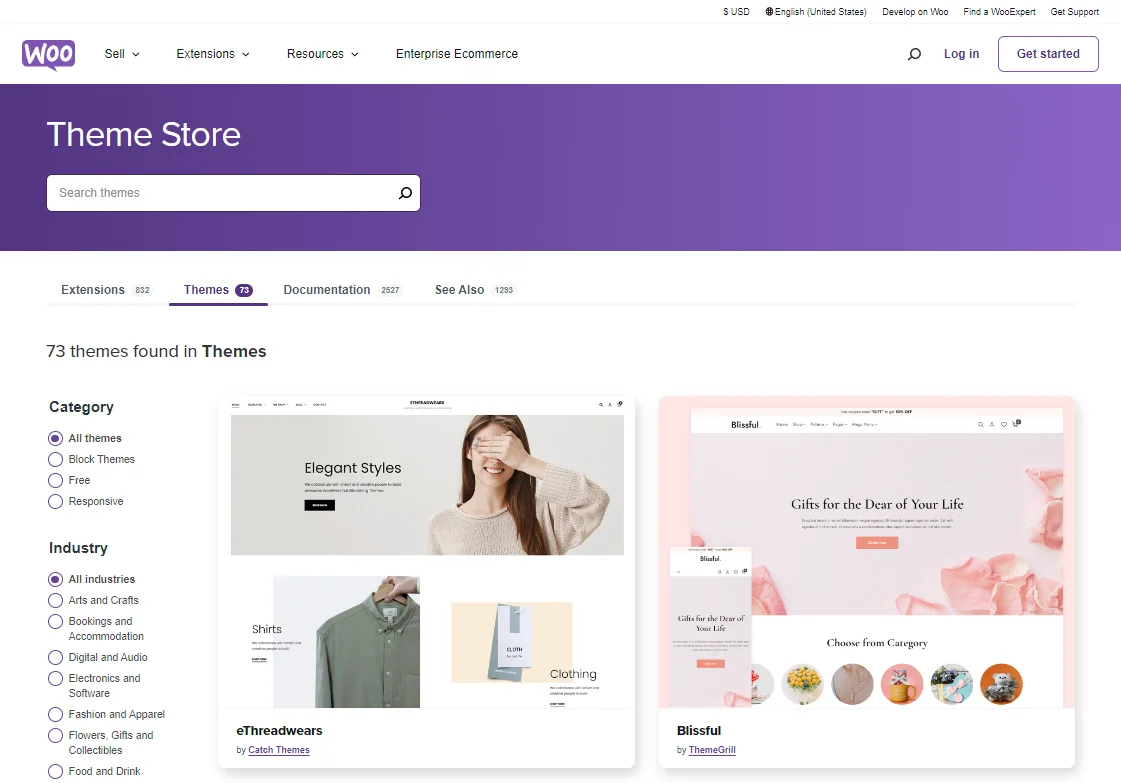 If you are paying for them monthly, the price will vary from $0 – $79. However, there are still one-time payment theme options, which mostly start from $200. Our review on this is that you should balance both the price and your brand's aesthetic to make the decision.
Security
Secure Sockets Layer (SSL) certificate, which encrypts sensitive information, like credit card data or other financial information, between a customer's browser and your server, is very important for online stores. In most cases, SSL is provided for free by your host. If your host doesn't provide a free option, the cost varies between $8/year to $65/year.
Consider using your web hosting's DNS service, but for better results, host your domain on a reputable DNS hosting provider's name servers. For large, global stores, a GeoDNS service can provide improved security and worldwide speed by distributing traffic based on request location.
Shipping & Payments
WooCommerce transaction fees of 2.9% + $0.3 per transaction, plus other payment processing costs, are also worth noting!
2.1. WooCommerce optional costs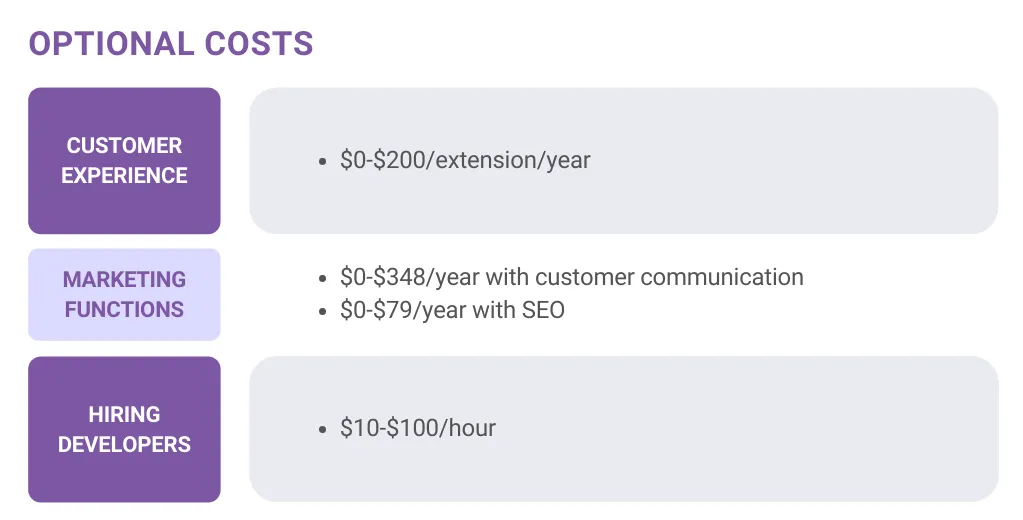 You may also include some optional WooCommerce fees like tools for customer experience, marketing, or for hiring developers for extra work. Since these are optional, the price will differ based on your specific requirements while setting yo your WooCommerce store.
See how WooCommerce open source pricing compares to other open-source platforms:
2. How to set up WooCommerce?
The installation of WooCommerce is not quite as simple as some other hosted solutions. This might be a challenge if you don't want to get yourself involved in any of the coding. You will have to create a database before downloading a package and installing it on your server through an FTP.
In short, you have to go through 5 steps on how to set up WooCommerce with ease, which are:
Select your hosting provider
Download WordPress
Install WooCommerce plugin
Configure WooCommerce settings (set up shipping in WooCommerce, WooCommerce payment gateway,…)
Import products to WooCommerce and start selling
But that is where all the hassles settle. After WooCommerce is installed, the steps are just as simple as you imagined. A setup wizard will pop up, guiding you through the initial configurations before you go to the details yourself.
Need a demonstration? This tutorial video will show you how to start a website on WooCommerce from scratch:
3. Ease of use
Being an open-source platform, WooCommerce requires you to install, manage updates, keep backups, and optimize everything all by yourself. Based on our experience and testing while conducting the WooCommerce review, this eCommerce platform requires a certain level of knowledge to use or a willingness to spend some time learning. Basically, WooCommerce is harder to use than other hosted platforms like Wix eCommerce and Shopify.
Despite not having those drag-and-drop customizing tools, the WP-Admin dashboard is quite user-friendly. Via a side control panel, it allows you to create, edit, and customize your website layout with as little coding as you want. If you already know what building a WordPress site is like, using WooCommerce is not much of a difference.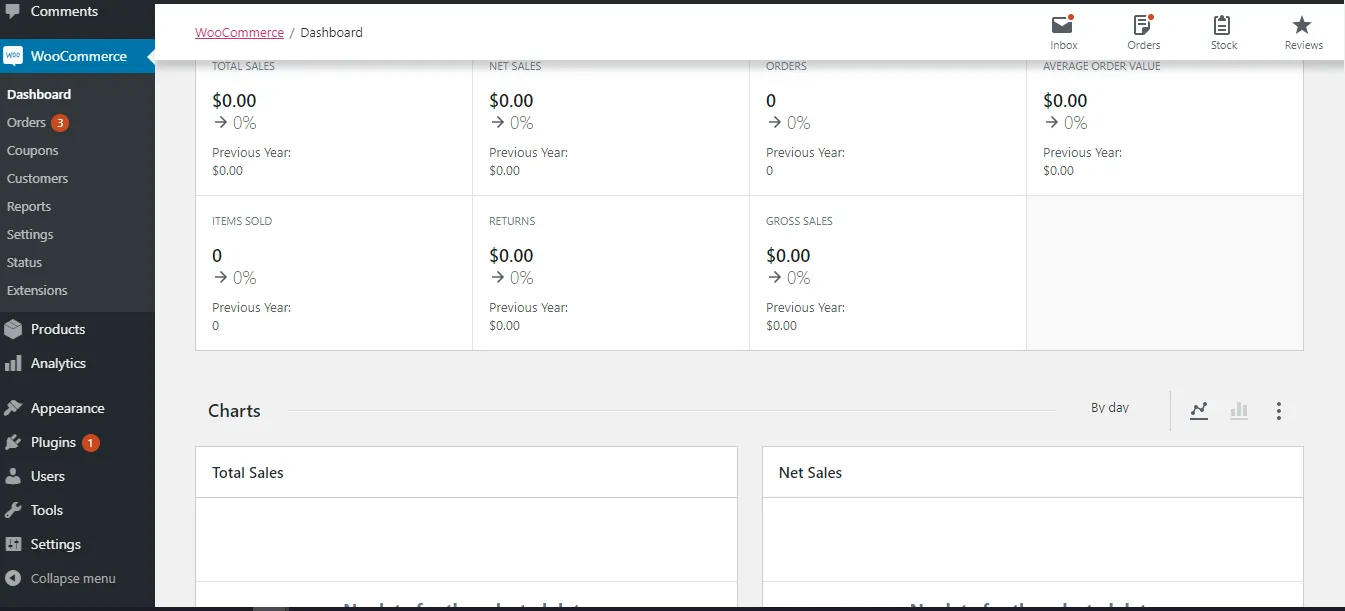 Learn how to customize your WooCommerce store to every little detail via the following blog posts:
4. Themes & Customization
Choosing a suitable theme plays a vital role in the WooCommerce setup process. A stunning design and outstanding performance contribute remarkably to the value of your site. Fortunately, you can easily pick an impressive theme for your eCommerce store via the WooCommerce theme store for both free and premium designs.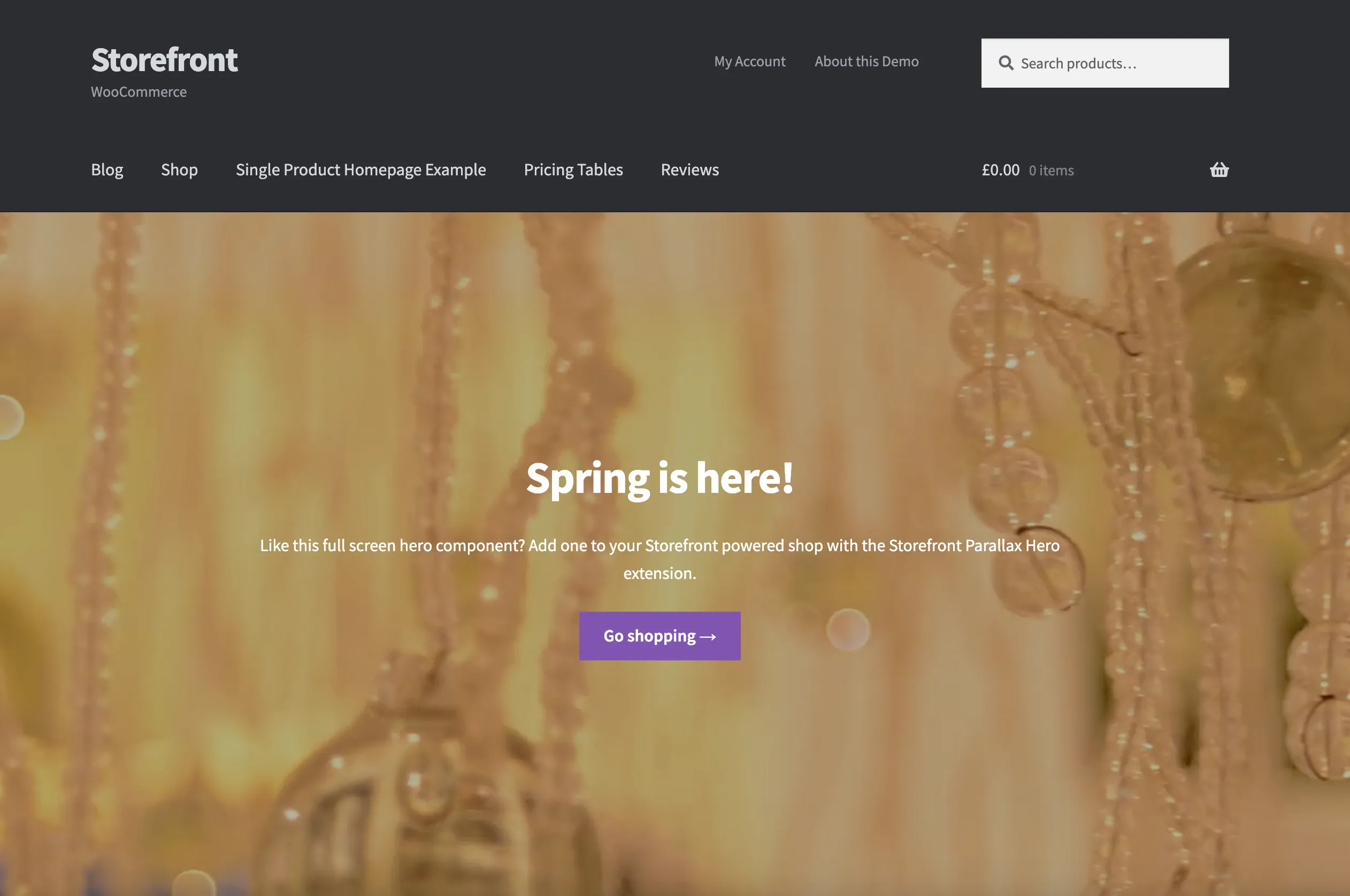 Besides WooCommerce's theme store, you can also select from a wide range of other stunning themes made by other third parties, such as Themeforest. Since WooCommerce is a WordPress plugin, you can extend your selections with 10,000+ available themes in the WordPress Theme Directory (both free & paid). The average cost of a WooCommerce premium theme is $29.99.
If you don't know which is the perfect fit for your business, we tested and picked a few of the best WooCommerce themes to try out for yourself.
Furthermore, you can switch to another theme if the one you've chosen no longer meets your requirements. However, in order not to lose your content, we recommend you take precautions before starting the switch. In other words, we mean you have to strictly follow WooCommerce's guide, which might be a daunting task for some users.
Need Help to Migrate Your Store?
LitExtension provides a well-optimized Cart to Cart migration service that will help you transfer all your data accurately, painlessly with utmost security.
5. Plugins & Extensions
You can improve your site's functionality by installing extensions from the WooCommerce extensions store.
Currently, this platform offers over 700 free and paid extensions divided into many WooCommerce plugin features like Store Management, Marketing, Payments, etc. They not only enhance the appearance of your store but also increase conversions by analyzing customer behavior.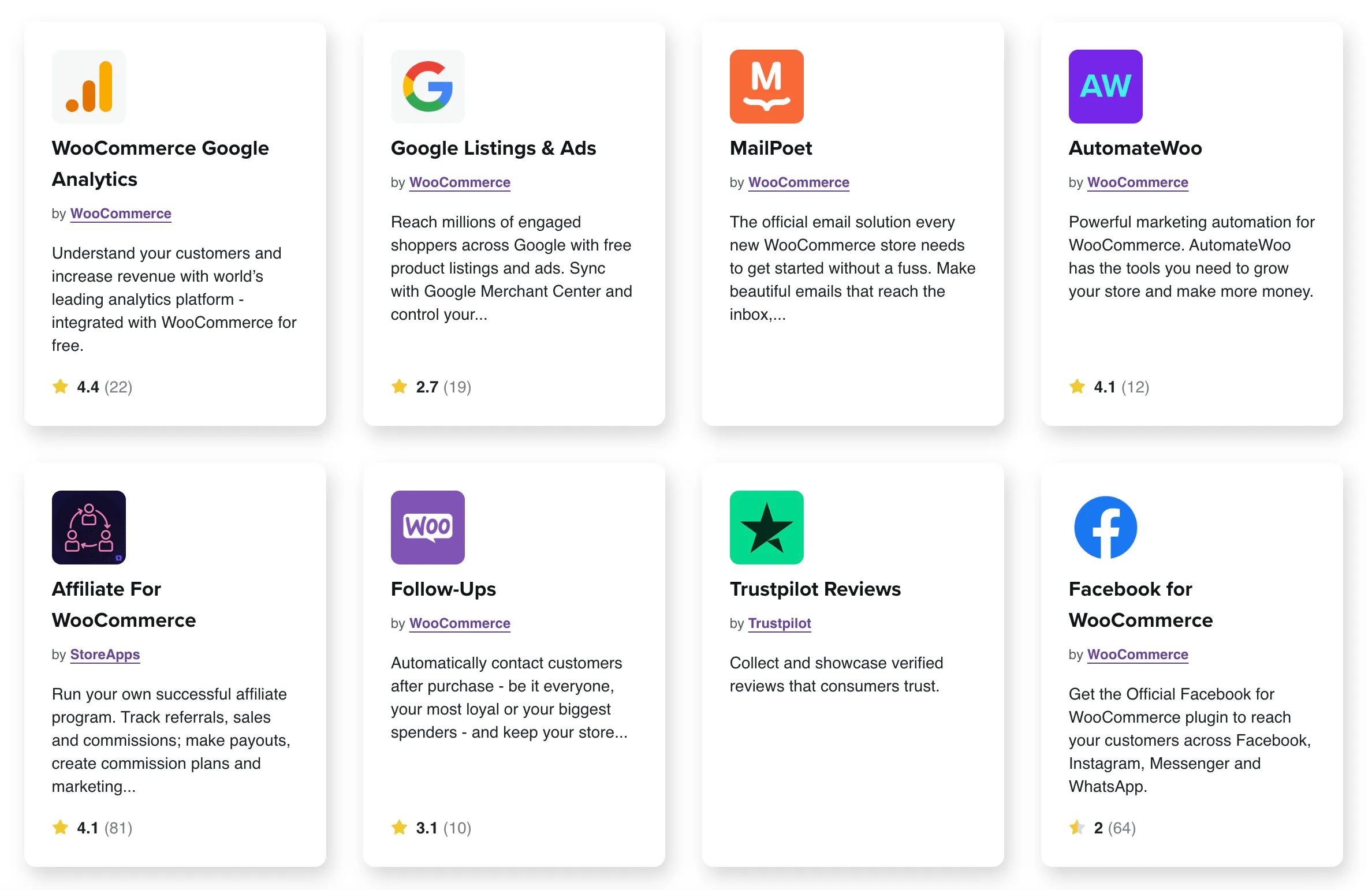 Plus, there's more. WooCommerce, which is built on top of WordPress, allows you access to over 60,000 WordPress plugins. These are all compatible with WooCommerce stores, and you are able to select extensions based on price, rating, and country. Besides, you can easily check out more detailed features, setup guides, and WooCommerce reviews for every plugin.
Among hundreds of WooCommerce extensions, we suggest the 11 best WooCommerce plugins for this WooCommerce review for your online store.
6. eCommerce features
eCommerce features of WooCommerce must be one of the most important factors for online merchants to consider. In this WooCommerce review, we hope to help you clear out all of your doubts.
6.1. WooCommerce inventory management
WooCommerce inventory management feature allows you to manage your stock and track inventory easily. You can handle basic tasks like creating inventory reports and making changes to any part of your products.
Additionally, you can create and manage variable products and add quantities for separated variations. WooCommerce grouped products can include the main product and additional items as a neat option for up-selling and better inventory management.

As far as we see, an advantage of WooCommerce is that there are basically no limitations on how many products and variations you can create. However, managing inventory with WooCommerce may require the help of 3rd-party support to bring out the best in your store performance.
6.2. WooCommerce shipping & tax
WooCommerce shipping
Currently, this platform offers 3 shipping methods, namely flat rate, free shipping, and local pickup. Then, you need to select the options and pricing you'd like for each one.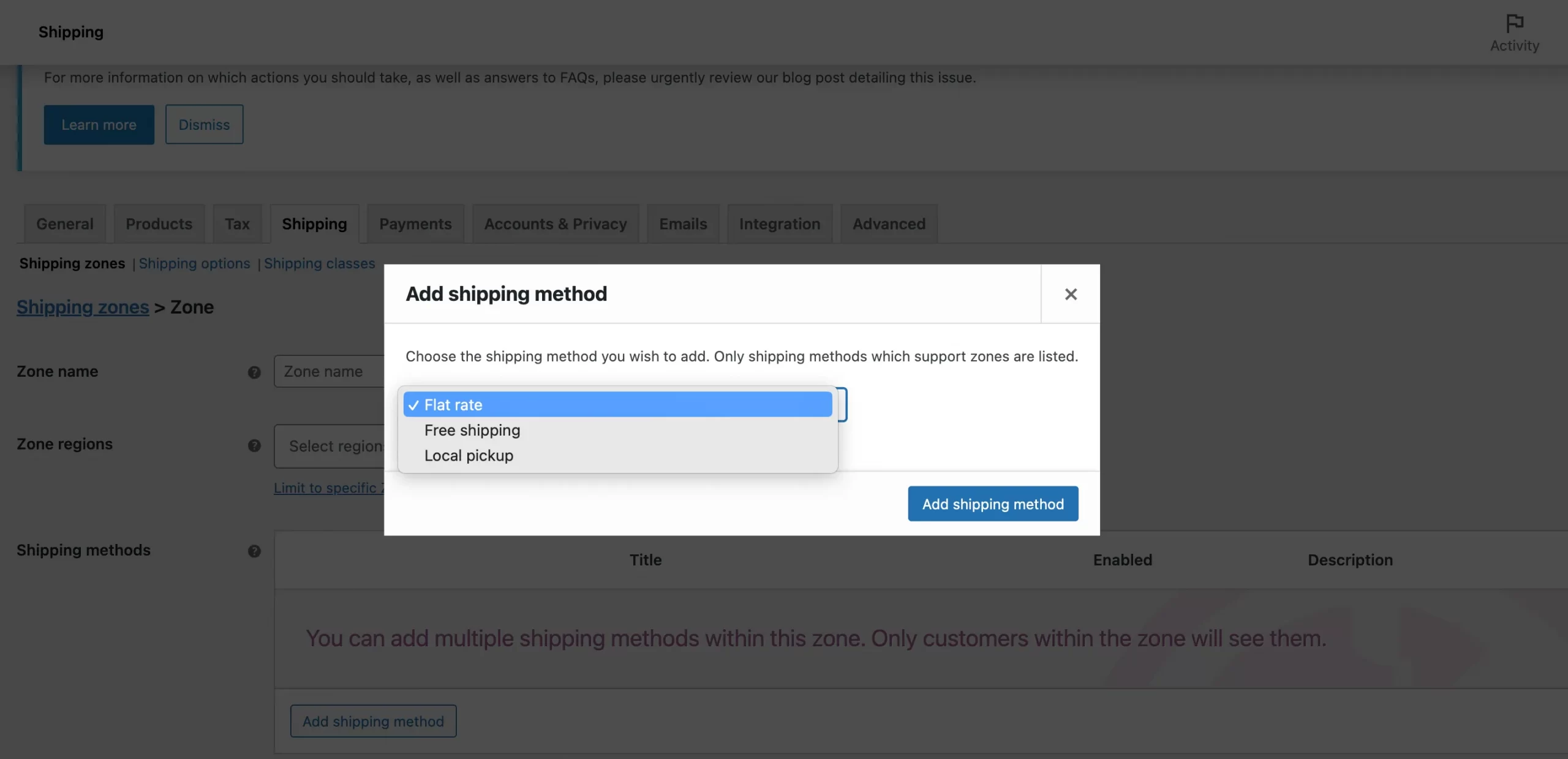 Flat Rate Shipping: Create a standard rate per item, order, or shipping class. Later on, we'll get into shipping classes some more.
Free Shipping: If you choose free shipping, you can offer free shipping on any order or set the "Free shipping requires…" field.
Local Pickup: You can give customers the option to pick up their products at no cost instead of having them delivered.
With WooCommerce shipping options, you can choose the method of calculation and the destination for shipping and decide whether to enable debug mode or not. In addition, you can use Shipping classes to group products of similar types or provide different rates for different classes of products.
WooCommerce tax
When it comes to tax, WooCommerce gives users a great deal of control over how tax is implemented.
You can configure settings so that tax is calculated on the shipping address, billing address, our store location. Especially, in order not to be worried about sales taxes for your online store, this platform also provides a free plugin called WooCommerce Tax.
When you connect with your site, it automatically calculates how much sales tax should be collected for WooCommerce orders based on your location. Moreover, you can start benefiting from free security, insights, and uptime monitoring.
6.3. WooCommerce payments
This eCommerce platform offers broad WooCommerce payment gateway options. Specifically, it provides its own payment solution designed only for WooCommerce stores. This payment plugin is free to download, with no setup or monthly fees.
According to our WooCommerce payments reviews, your customers are able to securely make payments through credit or debit cards. You can increase conversions by allowing them to pay you directly without leaving your store.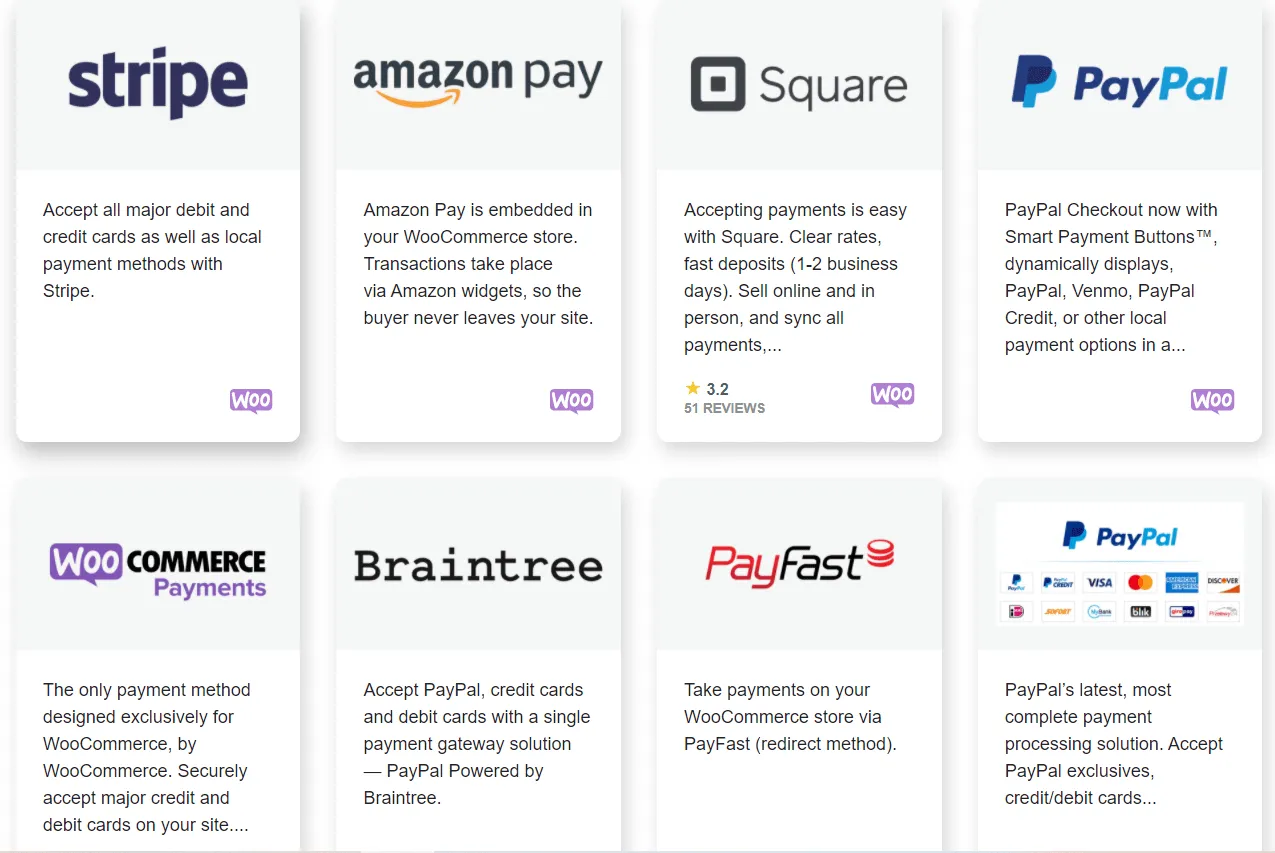 However, if you need more remarkable features, you can also find over 80+ additional payment processors available as extensions.
6.4. WooCommerce analytics
WooCommerce analytics provides detailed reports about your revenue, orders, products, categories, coupons, taxes, downloads, and stock.
Start by navigating to Analytics in your dashboard, and you can view and export data in charts and graphs for a wide assortment of information. You can further customize your reports for specific product types and categories. Moreover, WooCommerce also enables you to export your orders and products in CSV format to import into spreadsheets.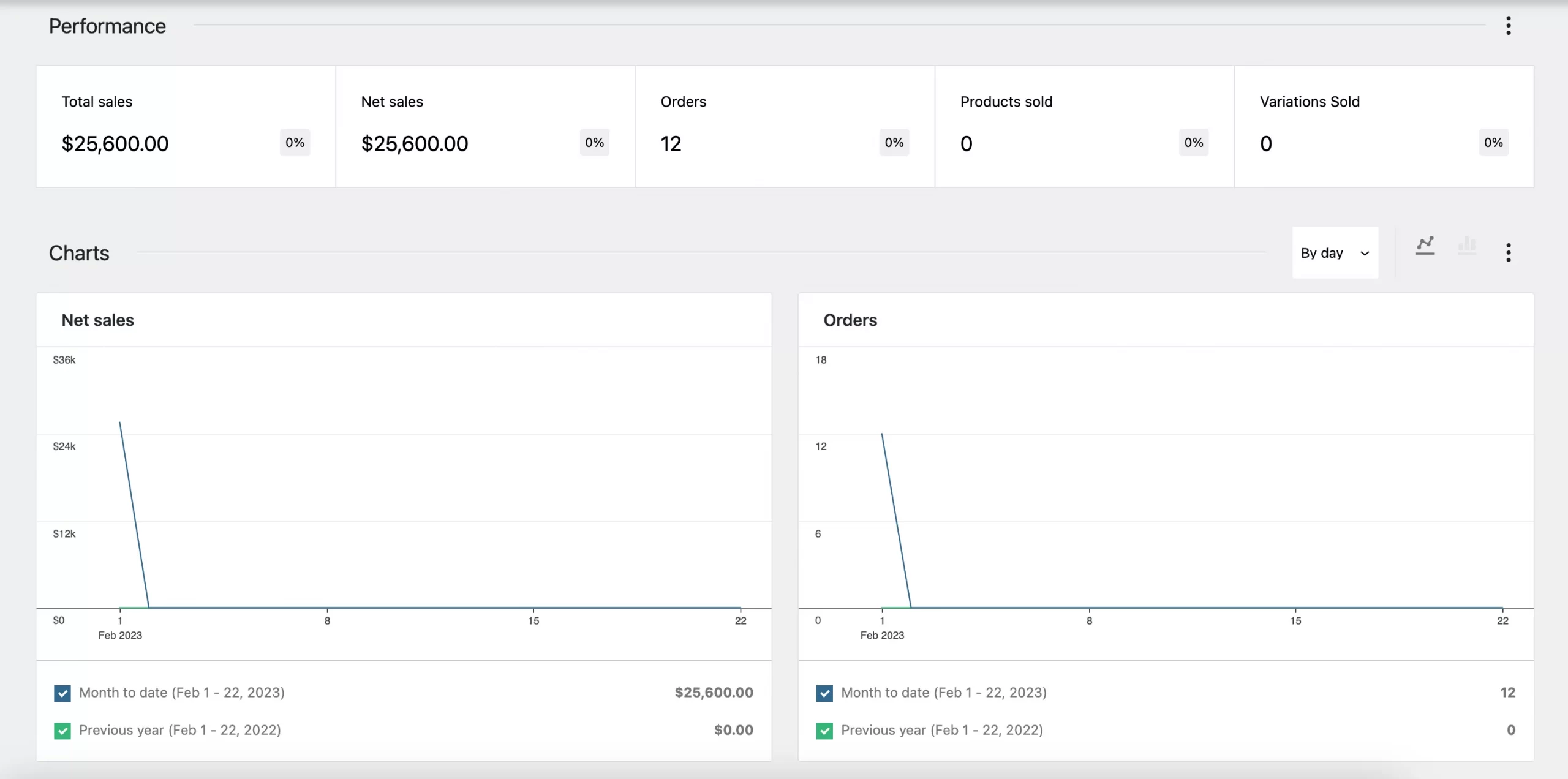 Via this WooCommerce review article, if you need even more insights, we suggest tools like Google Analytics, a compelling tool providing you with information on your website's visitors. WooCommerce Google Analytics enables you to integrate your new store with Google's platform and keep track of your site performance from your dashboard.
Specifically, it allows you to track users' behavior, discover which products interest them most, or determine what they're looking for.
6.7. WooCommerce multisite
WordPress Multisite is a powerful feature for creating a network of eCommerce sites, blogs, or online stores. In fact, WooCommerce is compatible with WordPress Multisite, meaning that you can certainly create a WooCommerce Multisite where each site in the network can be an online store.
With WooCommerce Multisite, you can not only save time by managing all sites in the network simultaneously but also sell different products in each country and set the currency for each store accordingly. In this way, your orders are kept separated, which makes it easier to manage and track all your distinctive orders.
Setting up WooCommerce Multisite is rather simple. With this WooCommerce review, we suggest you follow these few simple steps to build your multi-store without the technical knowledge required.
7. Third-party integrations
This platform also integrates with other eCommerce platforms to gain more functionalities. There are many types of WooCommerce integrations, such as listing your WooCommerce products on eBay, adding Shopify's Buy Now button to WooCommerce, etc. These will help you make the most of the advantageous WooCommerce features from many big players in eCommerce.
For example, if you integrate your WooCommerce store with Amazon, a marketplace, you will receive some significant benefits. Marketplaces not only bring you more customers but also provides various tools to support your business. Furthermore, integrating your online store with one of the most popular marketplaces helps to gain more trust from customers around the world.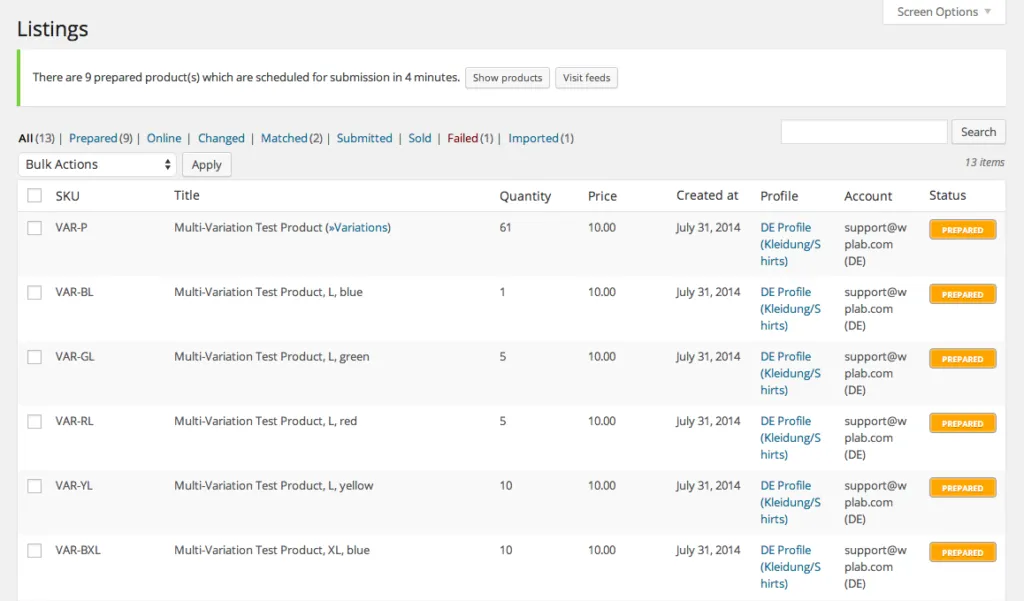 8. Dropshipping
This platform is one of the best choices for your dropshipping business thanks to 3 main reasons:
Reasonable cost: To start a WooCommerce dropshipping business, you need to pay for hosting, a domain name, themes, and add-ons.
No product restriction: Luckily, WooCommerce is an open-source platform which means you have full control over your website. Terms or policies of WooCommerce won't affect your decision about what your store sells. You sell any items as long as they are legal in your current country and customers' location.
High customizability: One of the biggest WooCommerce's advantages is high flexibility thanks to being an open-source platform. From setting up to managing your online store, you won't be controlled by any third parties. That's why you can build and design your online business until you feel satisfied with it.
The initial steps to build an appealing dropshipping store on WooCommerce are not straightforward for beginners or non-coders. With this detailed guide about building a WooCommerce dropshipping from scratch, everything turns out easier.
Need more insight to build your first dropshipping business? Let us help:
9. SEO & Marketing
Being the most powerful plugin on WordPress – known for its Content Management System, SEO, and Blogging features is something store owners should focus on in this WooCommerce review.
9.1. WooCommerce SEO
WooCommerce stands out thanks to its built-in SEO features, helping you to easily optimize all website pages for enhanced results on search engines. These contain content editing, permalink, meta description, 301 redirects, etc. At the same time, WooCommerce also offers numerous SEO plugins that allow you to optimize your store.
As a WordPress plugin, WooCommerce extends your business's possibilities with the robust creation and management of blogging. Doing this, not only does it improve your website's rankings but also the entire customer experience. Via blog posts, your visitors can gain more knowledge about your products.
You can easily create a blog for WooCommerce by clicking the Posts category and adding one right from the WordPress Admin dashboard. Still, you need to apply some effective strategies to increase your website's SEO results.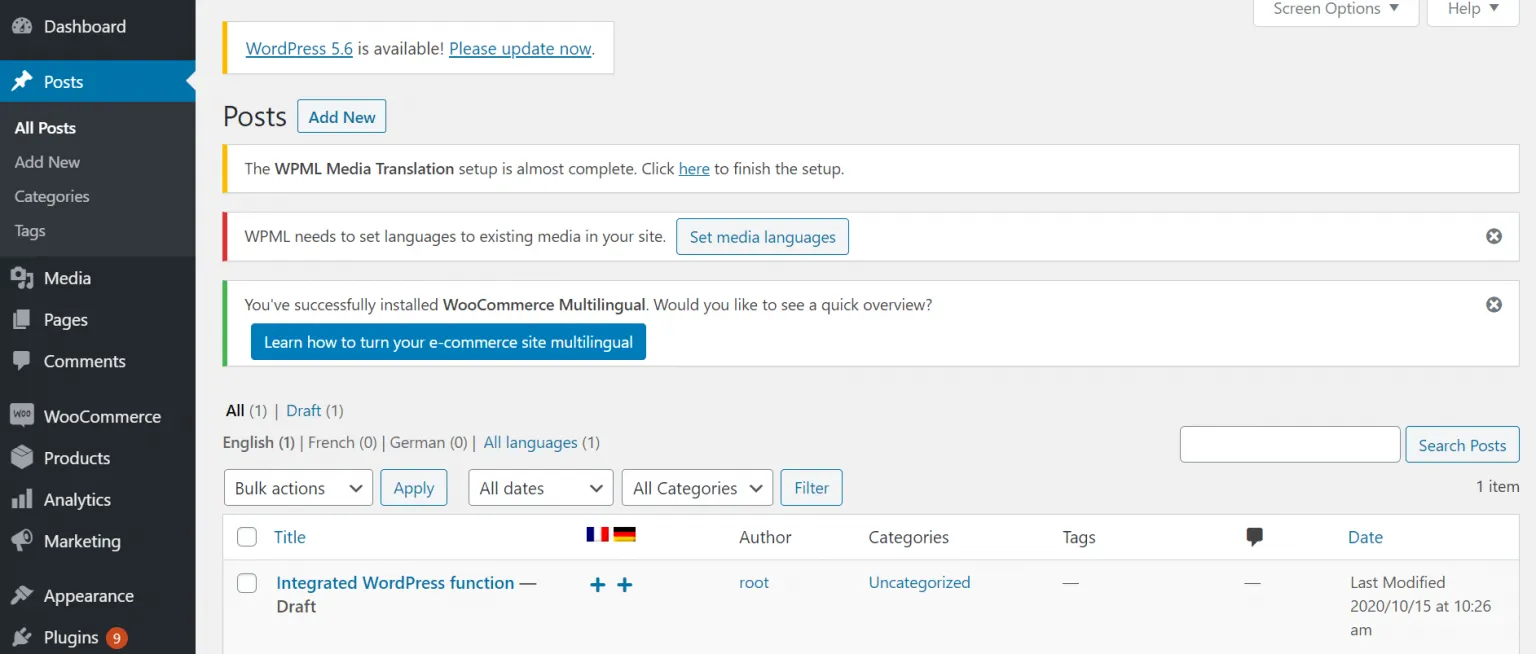 9.2. WooCommerce marketing
Discount & coupons
Coupons are a perfect way to offer discounts to your customers and promote sales. WooCommerce allows you to choose one of three discount types namely percentage discount, fixed cart discount, and fixed product discount. Furthermore, you can add restrictions and limits for the coupon in the "Coupon data" tab.

In our analysis and review, WooCommerce coupons are useful but limited in features. They do offer category discounts, scheduling, and restrictions to emails to name a few great additions. If you want to create flexible promotions for more sales, some of the most WooCommerce reviews plugins are WooCommerce Coupon Campaigns, WooCommerce Points and Rewards, etc.
Email marketing
WooCommerce allows you to collect addresses from your site visitors and send them specific emails based on their accounts and orders. This is one of the key factors that enable you to successfully create an email marketing campaign. When it comes to styling and design, WooCommerce's default templates come in plain text as well as HTML, and they are applied for a wide range of email clients.
Meanwhile, this platform also provides many add-ons like Newsletter subscriptions, etc, in order to send automatic and personalized emails to increase customer loyalty as well as incentivize recurring purchases.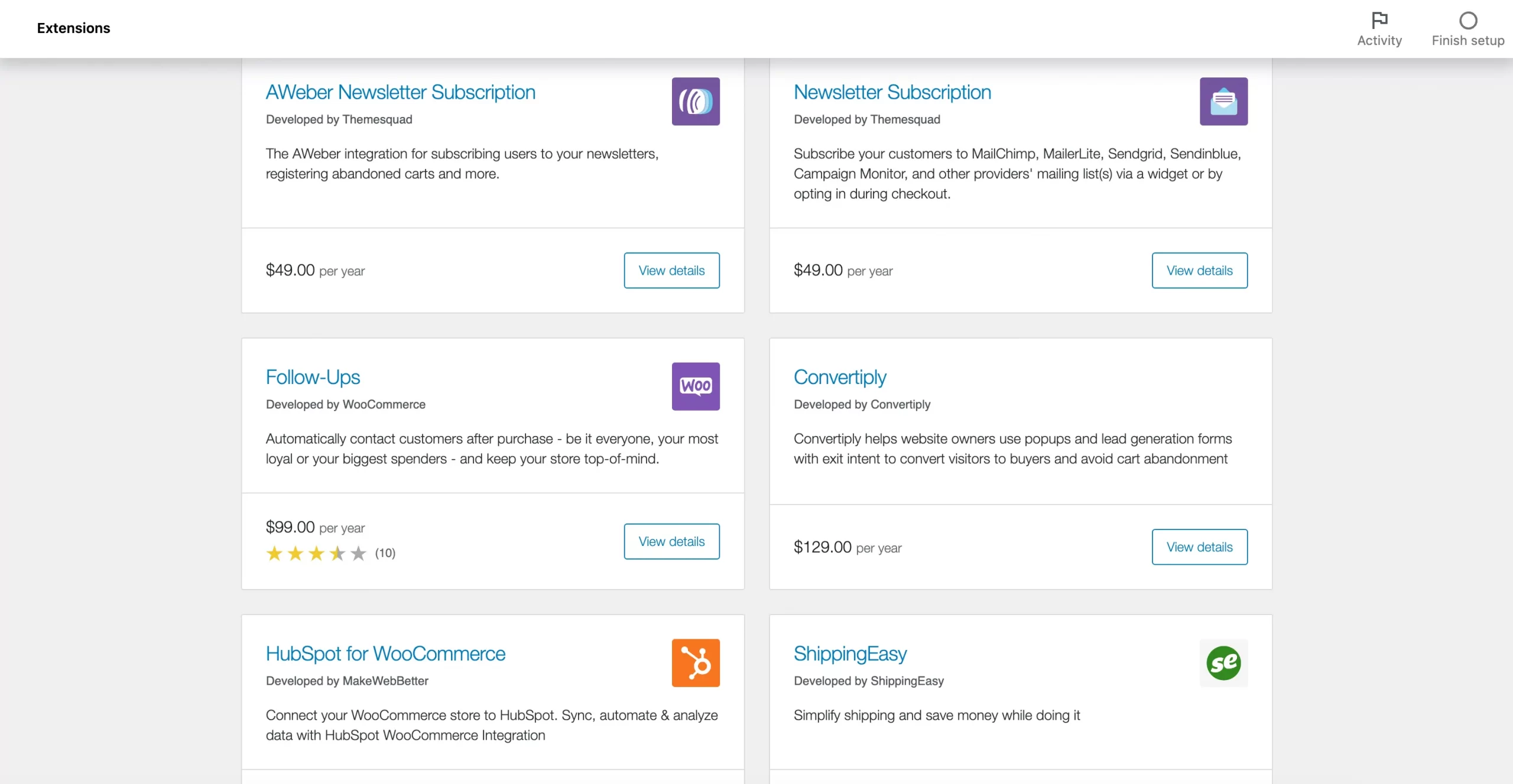 Besides, you can also set up abandoned cart recovery. It empowers you to create multiple follow-up emails and schedules to send to customers who have added the items to their carts but left without purchasing.
10. Mobile Application
Not all eCommerce platforms allow you to easily manage your store when you're on the road. What really sets WooCommerce different is your ability to run the business from its mobile application. All you need is a stable internet connection, you will be able to add products, reply to emails, etc, from your mobile device.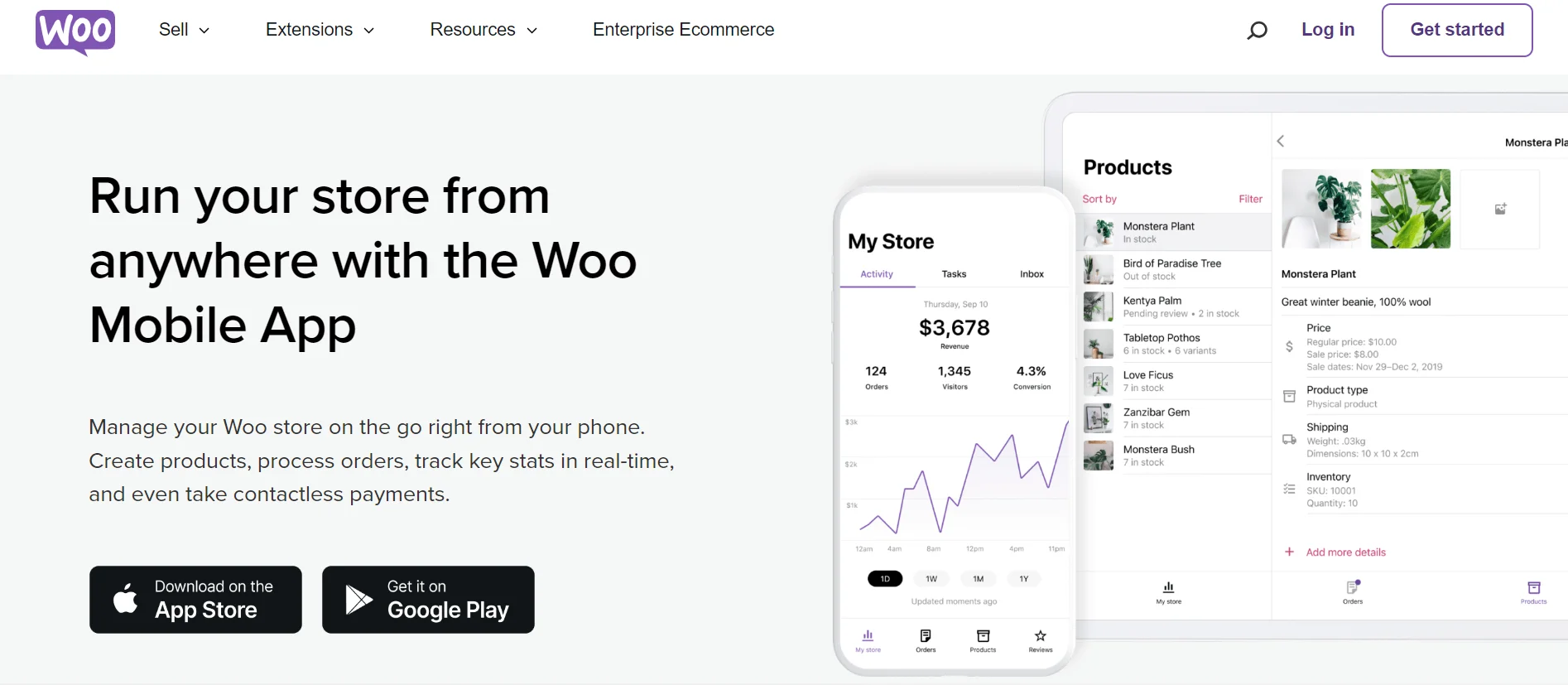 Not to mention, switching between multiple stores only requires a few simple taps. As you can see, everything related to your business is in the palm of your hand. Say goodbye to worries during vacations!
11. Security & Support
Last to mention in our WooCommerce review is the security and support features of the WooCommerce eCommerce platform.
11.1. WooCommerce security
It's easy to lose sight of security in the hustle and bustle of launching your store, but it's important. Keeping your store's data safe should be a top priority from the very start. Good site security starts with a good host and domain, so you must take care of them.
Generally speaking, WooCommerce is quite safe when letting you create two-step authentication. It's a system where you use two of the three possible factors to prove your identity instead of one. Thanks to that, you don't have to be worried much when your password accidentally falls into the hand of strangers.
With WooCommerce, you also will be in charge of PCI compliance which is a set of actionable rules to encourage the broad adoption of consistent data security measures around the world with an aim to reduce credit card fraud. You have to strictly follow 12 core requirements to make your website PCI compliant.
However, as we tested while conducting the WooCommerce review, you may have to confront security issues when a 3rd party app is involved. Hosting and themes are also risky if you don't pay enough attention to improving your site security.
11.2. WooCommerce support
Due to its open-source nature, WooCommerce doesn't allow the customer to keep in touch with this platform through live chat or email. However, you may get support from various sources, including:
WooCommerce Docs
FAQs section to provide answers to the most common questions
Community forum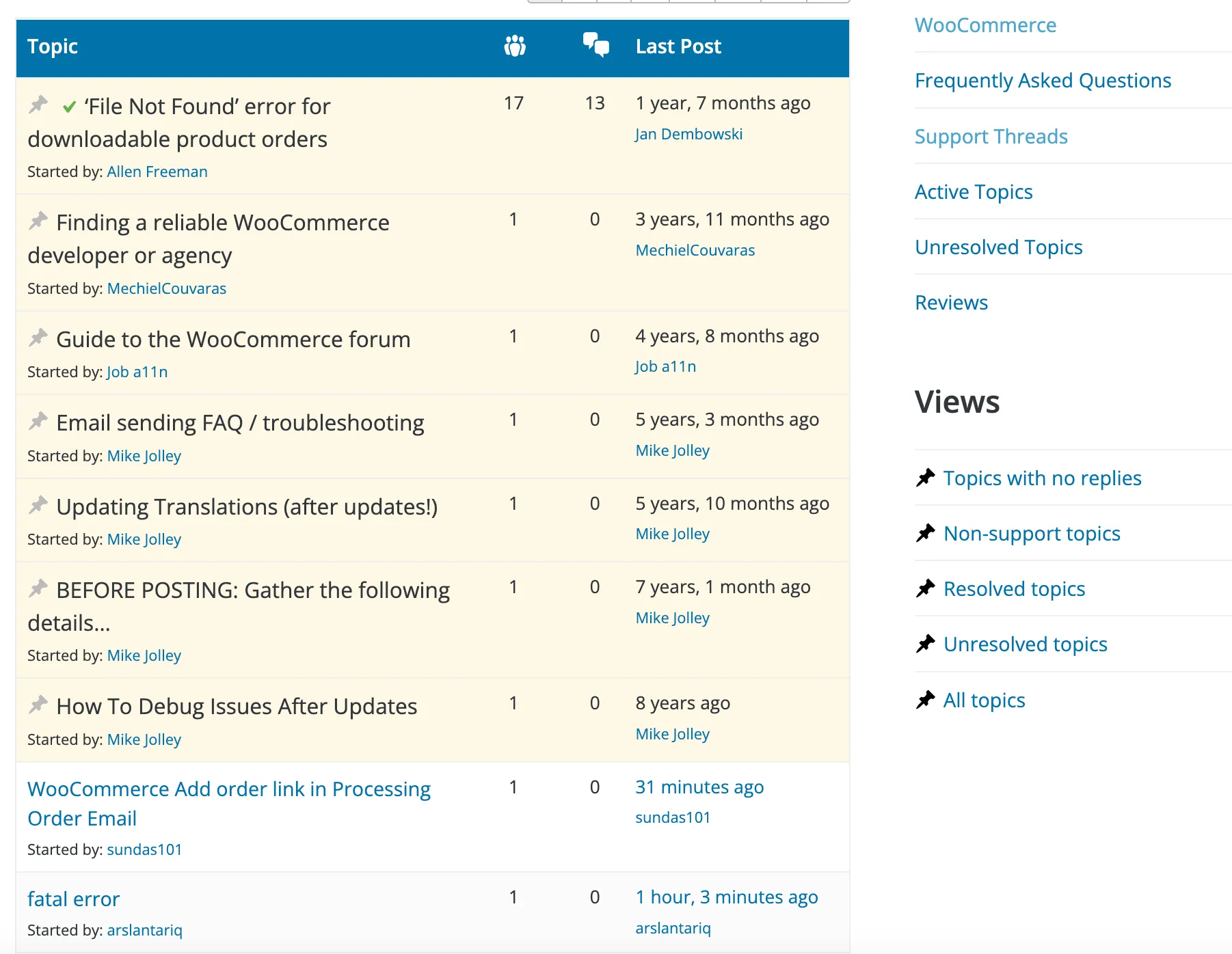 By taking part in the discussion, you can gain information on how other users have solved issues you are currently struggling with, but keep in mind that the answers given are most of the time not official.
However, WooCommerce's support service doesn't cover its products supplied by third parties who are not its resellers or third-party products and services. In other words, this platform only supports products sold on WooCommerce.com.
Migration Made Easy With LitExtension!
Don't have time to switch to WooCommerce yourself? Opt-in for our All-in-One Migration Service and have an exclusive Personal Assistant carry out the migration for you without having to lift a finger.
---
Best WooCommerce Websites for Your Inspiration
After reading our WooCommerce review, you may want to ask "What are the most outstanding WooCommerce examples?". We have just the right answer for your reference when building your own website. Let's dive into it!
Porter and York is a famous meat store, allowing customers to order online and the product will be delivered to their doorstep in under 48 hours. They have used a custom-made WordPress theme and integrated it with Google Analytics for the most effective results while managing their WooCommerce website.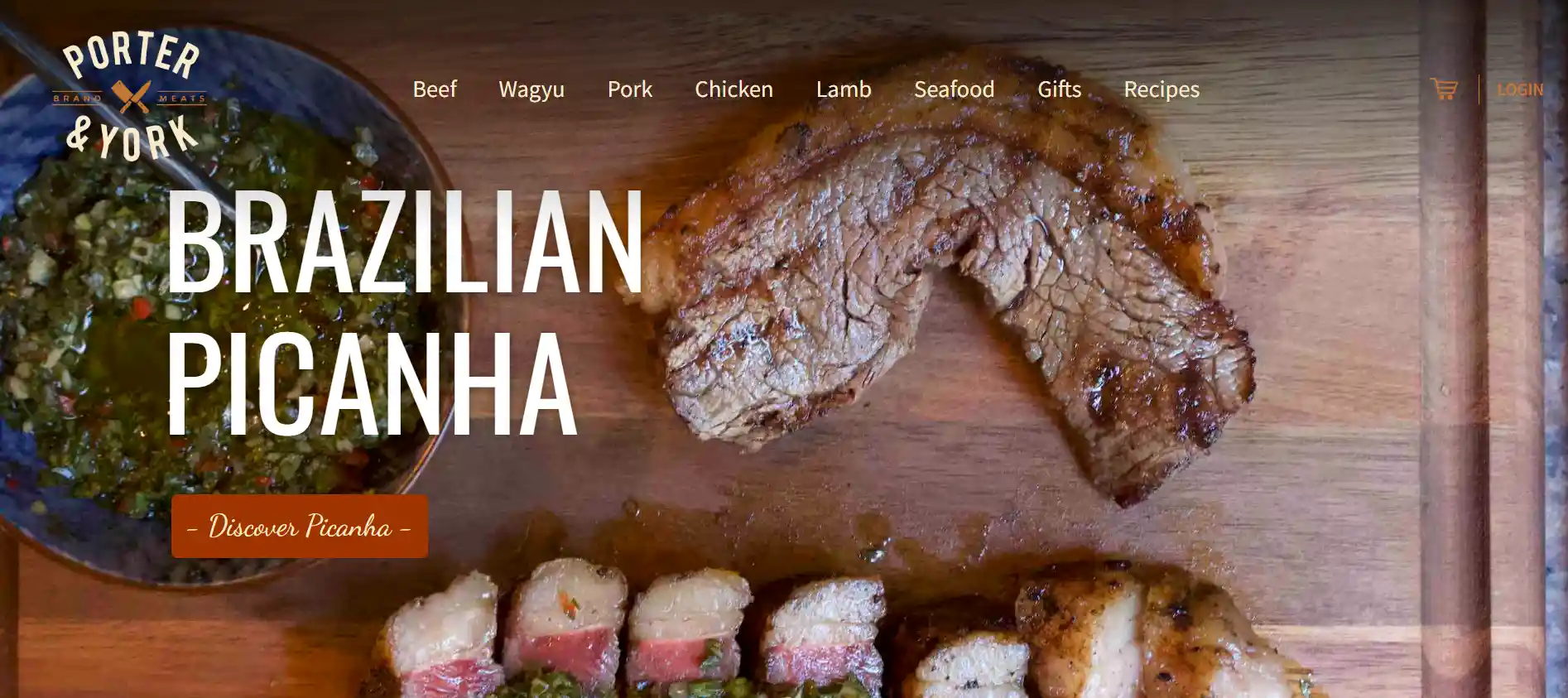 As you can notice, Porter and York focuses on high-quality product photography in advertising. Just looking at their website can make you feel hungry already!
Peanut butter boost, mint chocolate, and salted caramel are just a few of the interesting and tasty flavors available in R.E.D.D.'s plant-based protein bars.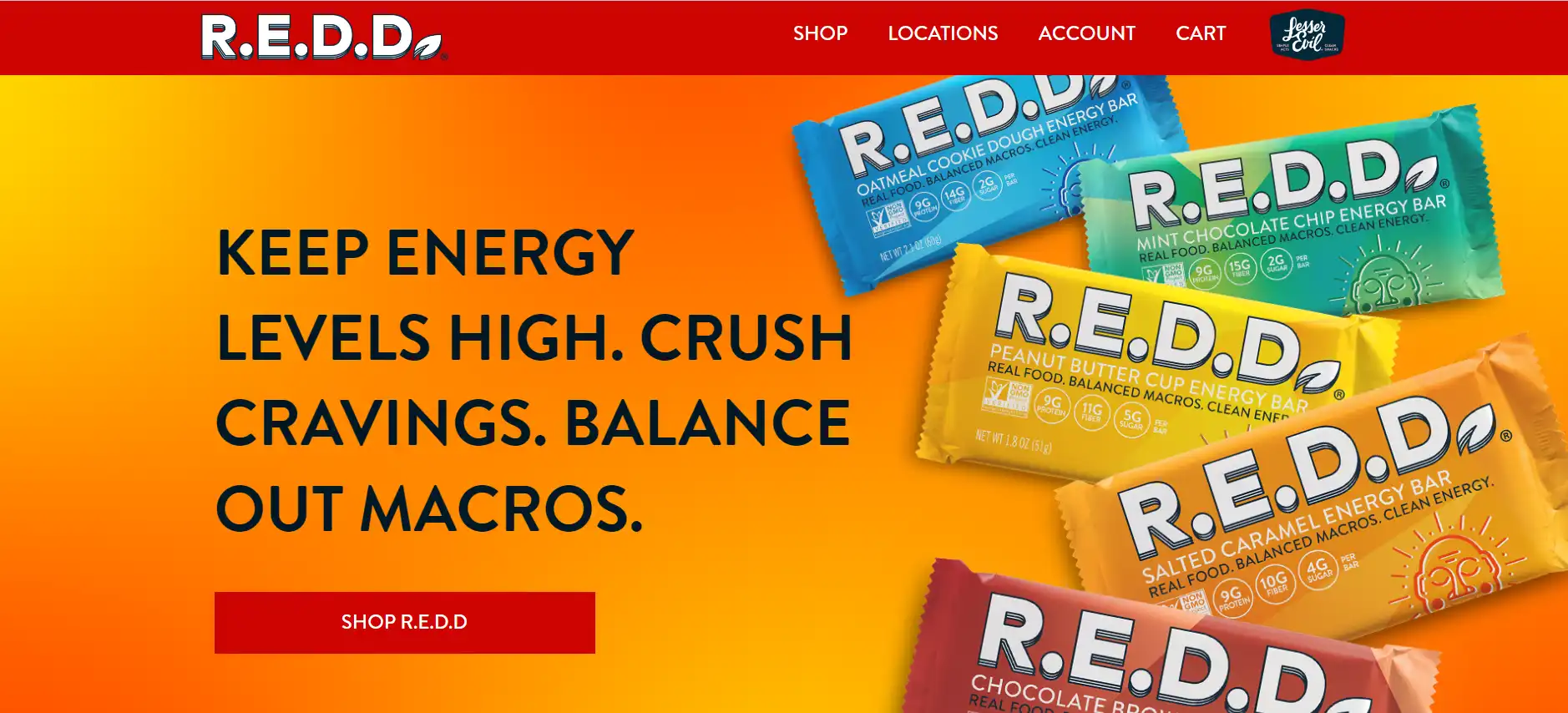 The website immediately attracts site visitors to the product's aesthetics by showcasing its tasty energy bars, which are wrapped in bright, eye-catching colors. In addition, adding some movement to the top of their landing page is a wonderful strategy for grabbing the attention of visitors.
The Strandberg Guitars website is sleek and contemporary. The black, white, and green color palette is the hallmark of this style.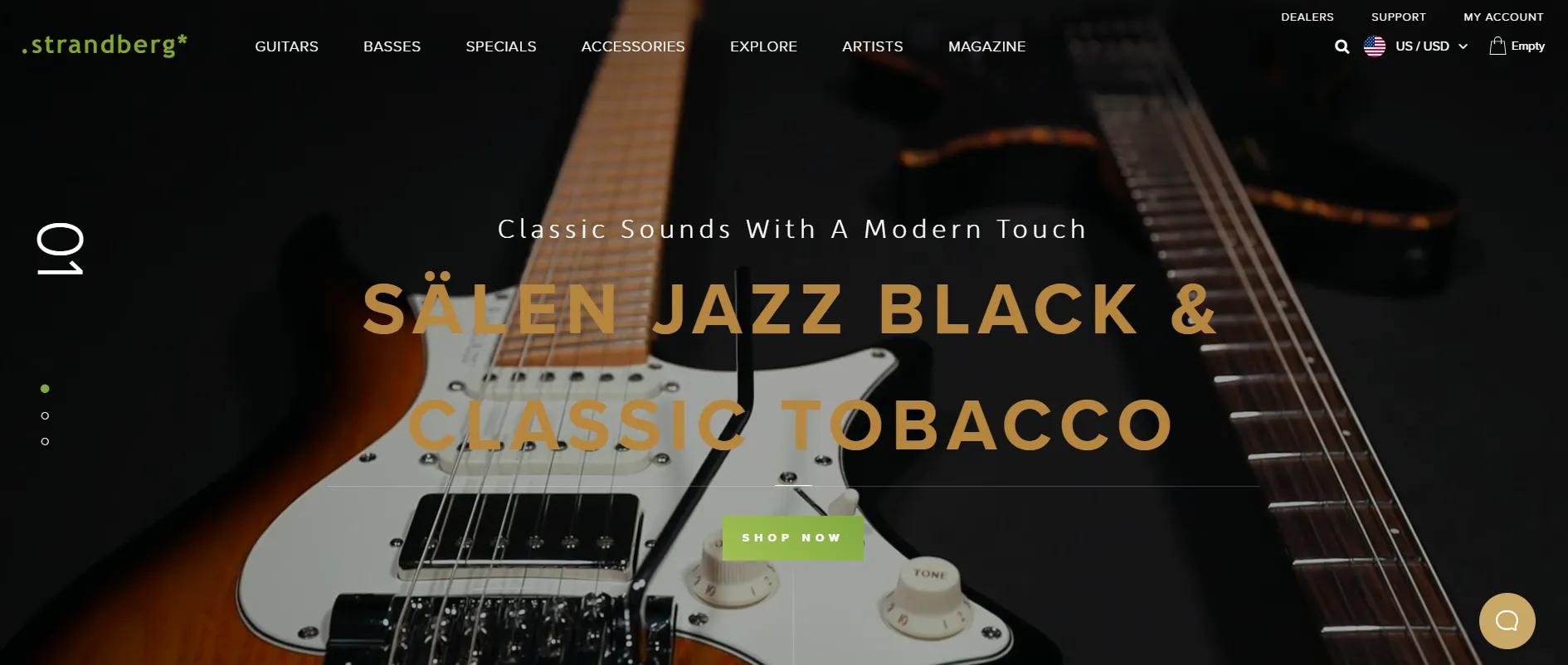 We love how the guitars' specifications and characteristics are laid out in plain view on their respective product websites. The addition of testimonials from satisfied customers is a wonderful touch. Links to their social media profiles and contact information (email, phone number) may be found below the fold of the webpage. After that, the web page ends with a collection of artistic films including guitar playing.
Paramore's Hayley Williams and Brian O'Connor created the cruelty-free, vegan hair color company Good Dye Young. The company values originality, imagination, and freedom of speech among its employees and customers.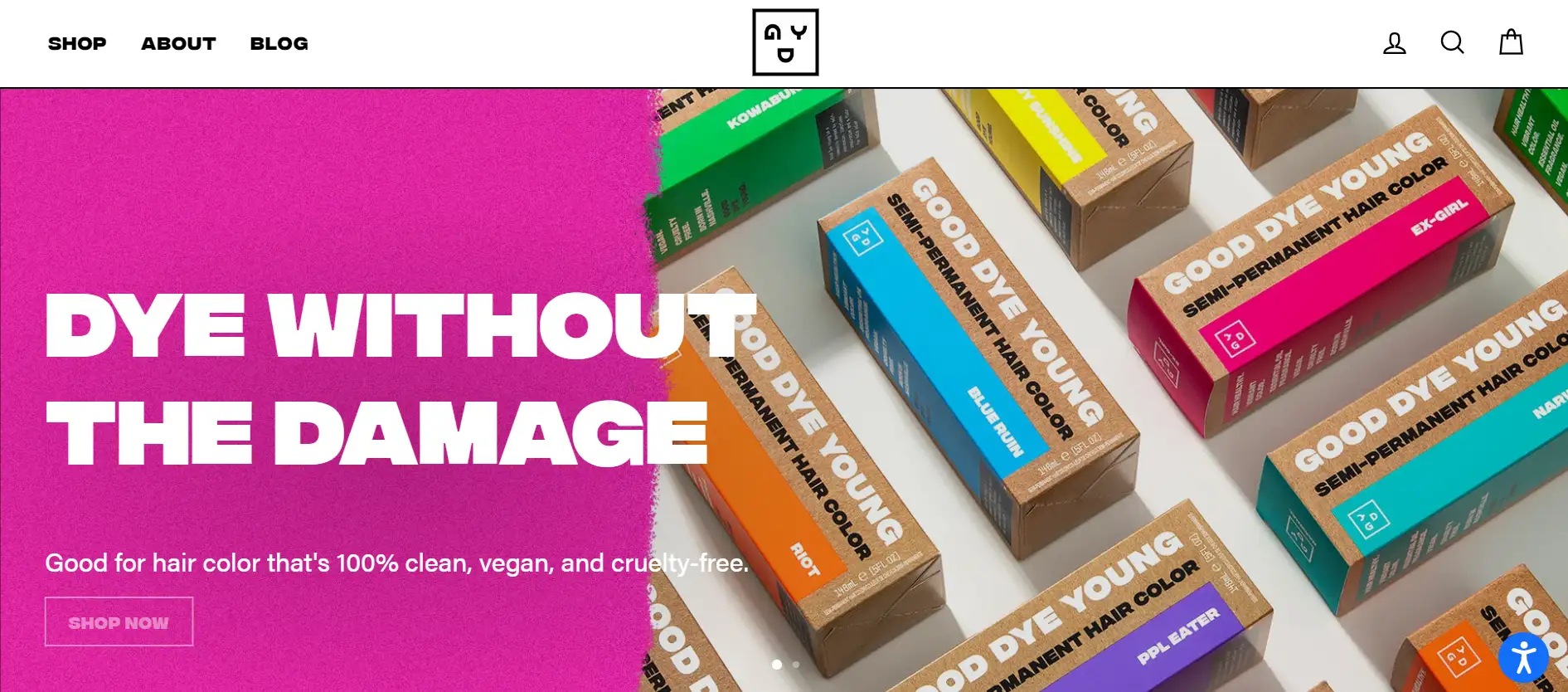 The website, much like its products, is loud and brash, yet it serves to spread the brand's message of self-love via individual expression. With vibrant imagery and moving advertisements, this site is a breeze to explore.
Studio Job has some great advice if you want your WooCommerce store to truly stand out from the crowd.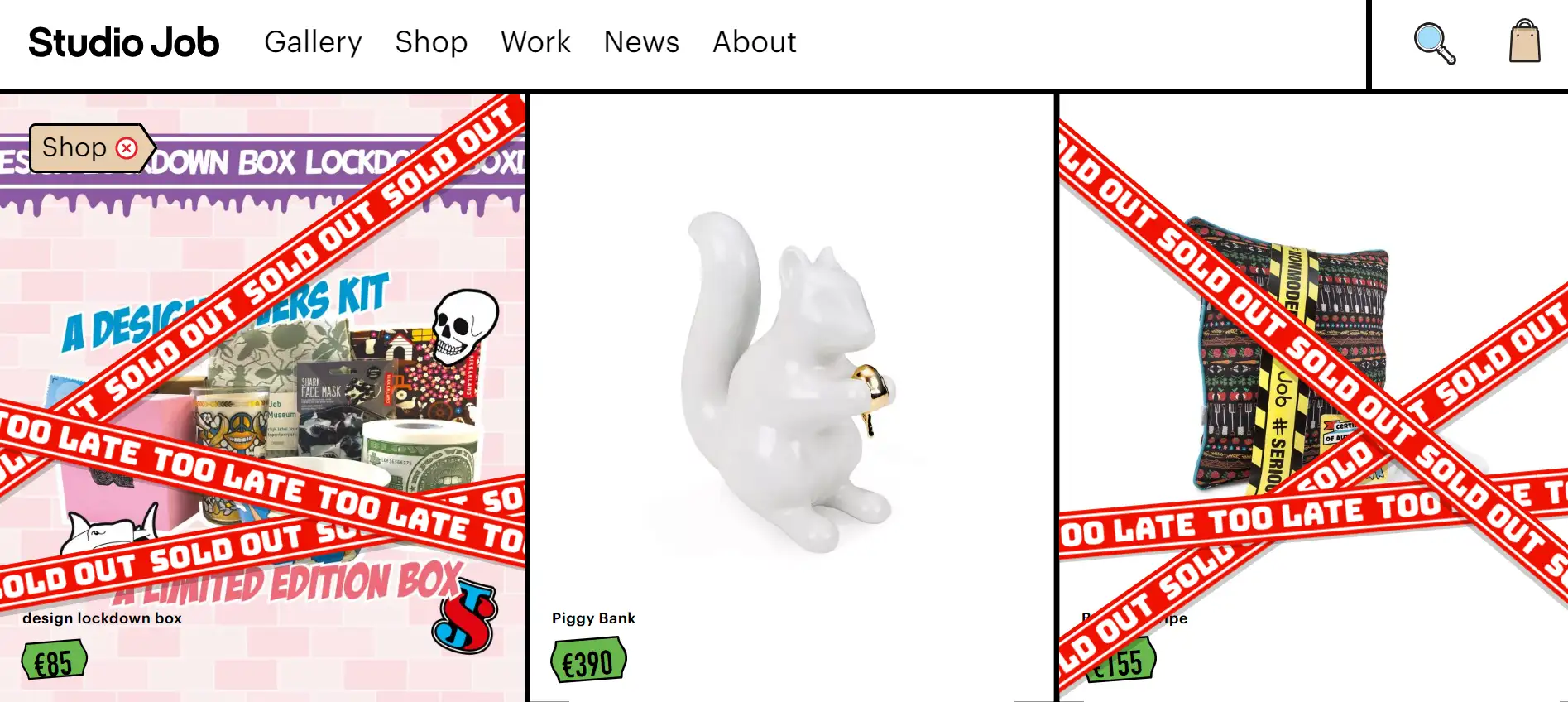 At first glance, the comic book style is quite original. The high-end kitch art goods on sale are complemented with a whimsical and enjoyable eCommerce website design scheme. Images, films, and animations are stitched together to make up the site. It may seem strange at first, but when contrasted to more conventional website layouts, it serves as a welcome change of pace.
Protest offers bikinis and swimwear for a wide range of customers, from men, women to children. The blue and white color scheme of this site is one of its many strengths. Additionally, it stands out thanks to the one-of-a-kind provision of cycling, surfing, and snowboarding apparel lines.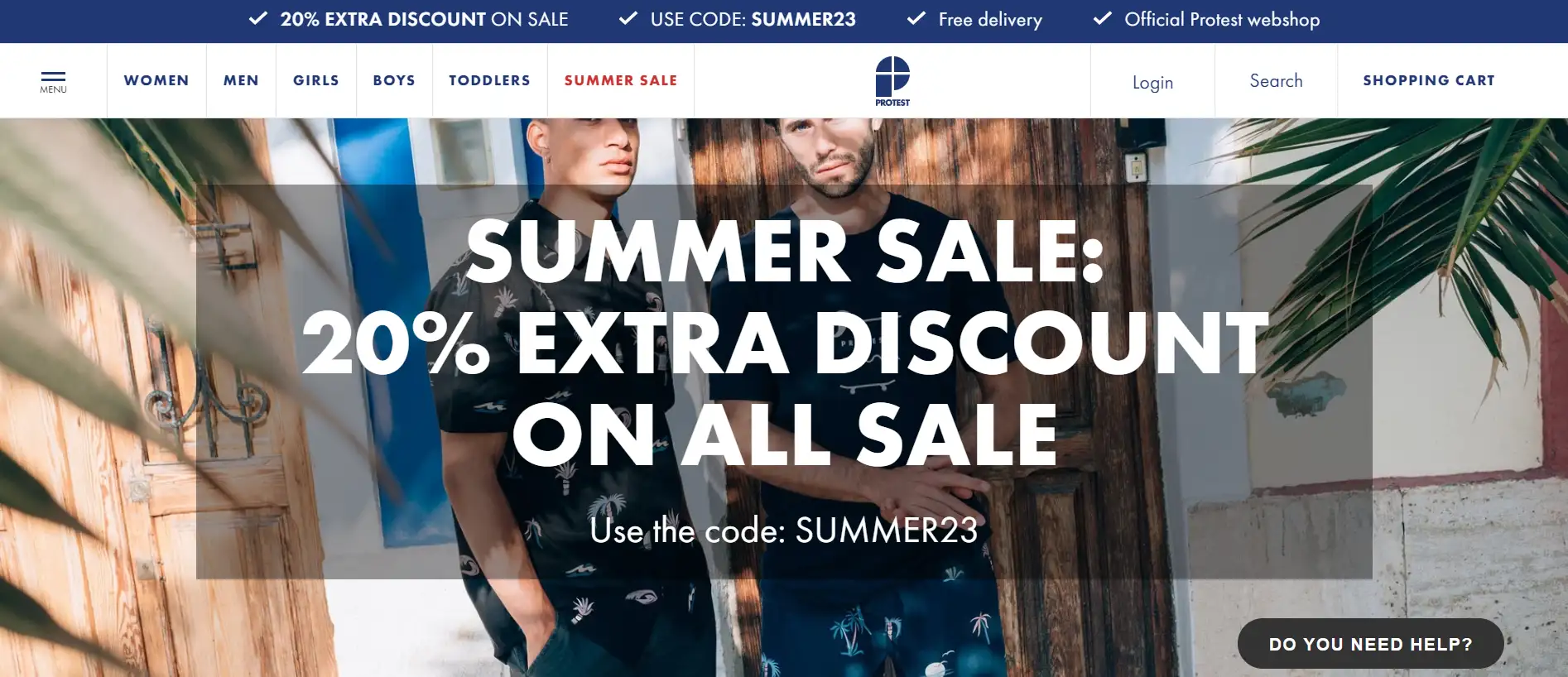 If you're in the market for a swimsuit or other water gear, here is the place to go for inspiration after the WooCommerce review. Overall, the design of this website is quite contemporary. The menu items are well-organized and straightforward to find. Moreover, the website also caters to mobile users by being responsive. 
---
Potential Alternatives to WooCommerce
In case you need a further comparison to identify the best eCommerce solution for your business, here are some of the best WooCommerce alternatives that you can put into consideration. We have conducted the list from our own experience with these platforms, so you can rest assured that these are legit reviews.
- Easy-to-use interface, suitable for even beginners.

- Abandoned cart recovery feature available for all plans.

- Requires installing extra apps for advanced features.

- Rich advanced features at a lower cost.

- Real-time shipping calculations on all plans.

- No transaction fees are required.

- Unlimited staff accounts.

- Extra fee for abandoned cart recovery feature.

- Limited typefaces on free themes.

- Advanced reporting tool is more expensive.

- Intuitive and easy-to-use interface.

- Robust security set up.

- Unable to switch template after publishing.

- No support for multi-currency selling.

- Not entirely mobile responsive.

- High flexibility with vast customizing tools.

- Great for handling large-scale businesses.

- Supportive community with dedicated users and contributors.

- High cost of development.

- Can be time-consuming to build a full-fledge website.

- Extensive variety of metrics and statistics.

- Free add-ons are offered.

- Various payment methods available.

- Complicated installation process.
---
WooCommerce Review – FAQs
---
WooCommerce Review – Final Words
Going this far, we hope that this WooCommerce review with all the necessary features list has cleared out your doubts about the platform.
If you intend to perform WooCommerce migration, we offer a great migration service that helps you transfer your data from the current eCommerce platform to a new one accurately and safely. LitExtension – #1 The World Shopping Cart Migration Expert currently supports 200+ carts available in the market.
Via this WooCommerce review article, we want to suggest some of the common choices when it comes to WooCommerce migration:
Feel free to contact us for more information and join our Facebook Community to get more useful eCommerce tips and news.