Are you a BigCommerce store owner looking for a way to expand your online shop? While there are many ways to achieve that goal, you've probably already poked around the Apps section of the store's developer site and seen the potential to utilize these best BigCommerce apps.
Since there are more than 1000 apps in-store, to save you tons of time and effort, LitExtension – #1 Shopping Cart Migration Expert has done the legwork for you and discovered the top 10  best BigCommerce apps that can streamline your marketing, sales, shipping, and many more!
Let's check them out, shall we?
Read on for a closer look at how BigCommerce differs from other popular eCommerce platforms using these key points:
Want to migrate to BigCommerce?
If you are intending to migrate to BigCommerce, LitExtension offers a great migration service that helps you transfer your data from the current eCommerce platform to a new one accurately, and painlessly with utmost security.
---
An Overview of BigCommerce Apps
Currently, BigCommerce is one of the best eCommerce platforms on the market with more than 45,000 live stores.
Up until Dec 2022, there are 1000+ available applications in the BigCommerce App Store for you to customize the features of your online business. This massive number of add-ons may be broken down into over 20 categories, including shop administration, accounting & tax, sales channels, CRM and customer services, etc.
Why don't you create a BigCommerce account and enjoy BigCommerce apps right today? Should you have any concern about building eCommerce store, let's visit BigCommerce tutorial for more information.
Wanna know whether BigCommerce is the best fit for your business? Check out these articles:
---
10 Best BigCommerce Apps to Rock Your Sales
#1 Best BigCommerce apps for marketing & communication
The first app on our list of best BigCommerce apps is Klaviyo – a robust marketing platform. With Klaviyo, you can transform one-off client transactions into fruitful relationships at scale by giving your online brand full control over all customer data and interactions.
Klaviyo increases ROI for eCommerce businesses by an average of 67 times, which is organic growth achieved through the company's owned channels
Special feature: 
More than 100 ready-made integrations.
Klaviyo's free Form Builder: Easily gather more client data and expand your email list, all without the need for any scripting.
First-rate audience segmentation: Help businesses zero in on their ideal clientele.
Simple to create analysis dashboards: Monitor key business KPIs and do an in-depth analysis of the results of individual email campaigns.
Syncing client lists and segments seamlessly across many platforms.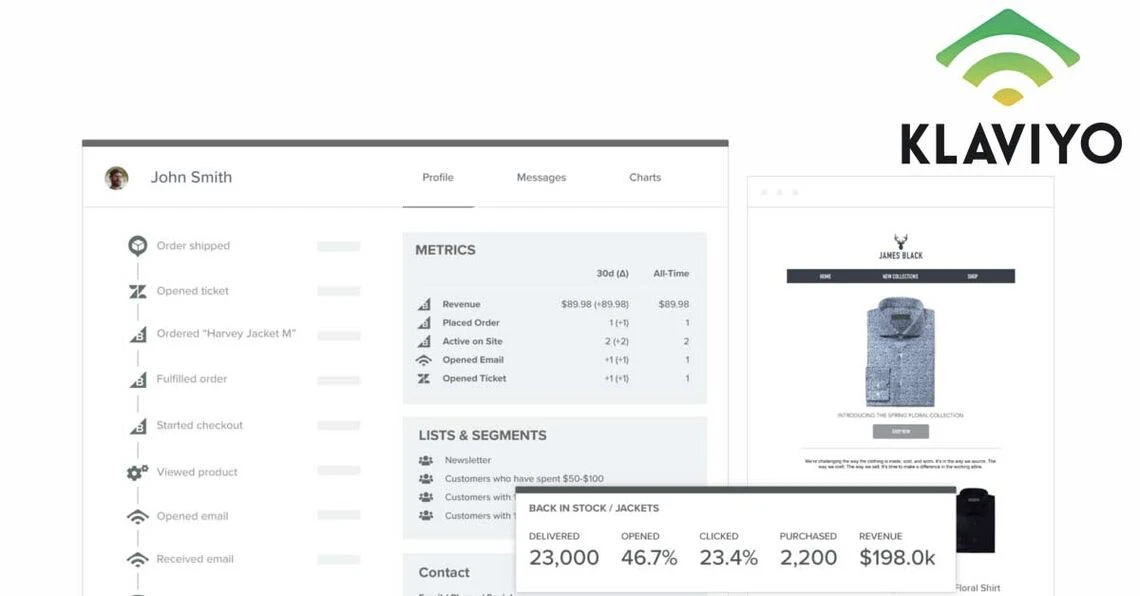 Pricing: Free up to 250 contacts. After that, pricing scales with contact volume.
Rating: 4 out of 5 stars with 15 reviews: "We have worked with other ESPs, and so far, we can honestly say that Klaviyo outperforms their competition with support, new initiatives, and knowledge."
MailChimp's eCommerce integration offers you access to robust marketing tools that drive sales while helping you interact with and retain consumers. 
It is an all-in-one marketing platform that is ideal for eCommerce sites looking to expand their customer base and increase revenue thanks to its many useful features and recent additions.
The best part? It's totally free of charge if you want it to be!
Special feature: 
Customer journey builder: Automatically provide helpful material depending on customer actions and interactions.
Retargeting advertising: Bring your items in front of your customers again and again whenever they log on to their social media accounts.
Data mining and analysis functions: Forecast the possibility of a client making a repeating purchase rate by analyzing their past buying habits.
CRM tools: Allow you to categorize your audience into tags and segments, provide instantaneous data that lets you see trends, and make informed decisions.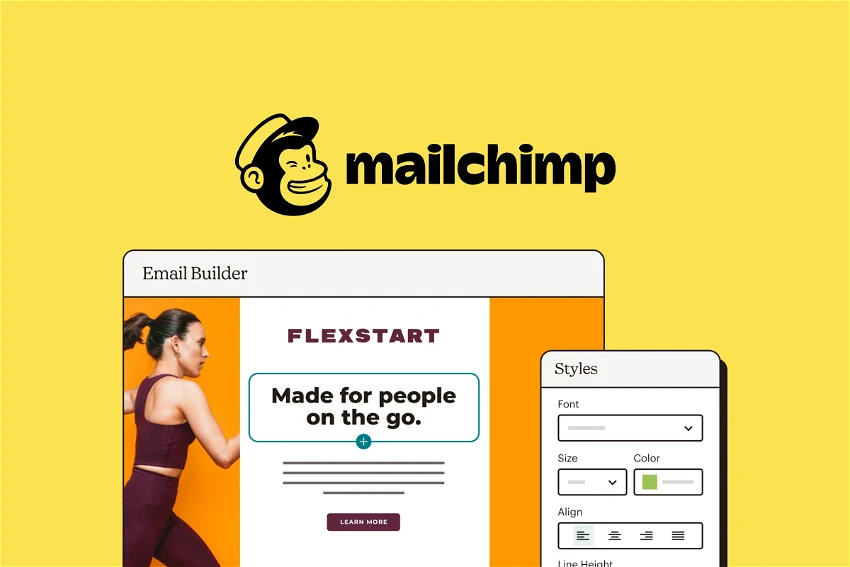 Pricing: 4 plans, starting with a free plan that allows up to 2,000 contacts
Rating: 3.5 out of 5 stars with 153 reviews: "Simple to set up and works a treat. Very impressive and I would highly recommend this to anyone."
Omnisend is one of the top-rated email & SMS marketing apps for BigCommerce. It is focused squarely on helping eCommerce store owners build brand loyalty with their customers and getting repeat sales.
With acquisition costs rising, Omnisend helps BigCommerce stores convert more of their current store visitors into subscribers, by using on-brand, professional signup forms and popups. Then, with email & SMS marketing campaigns or workflows, it helps turn subscribers into not only first-time buyers but also lifelong customers.
Special features:
More than 120 one-click eCommerce integrations.
Drag-and-drop, customize-everything signup form and email builders, with ecommerce-focused email elements.
Large library of form and email templates, plus presets for workflows and segmentation.
Powerful automation workflows like welcome, abandoned cart and post-purchase that help you sell even while you're sleeping.
Targeted segmentation builder to help you create unlimited segments to personalize the customer journey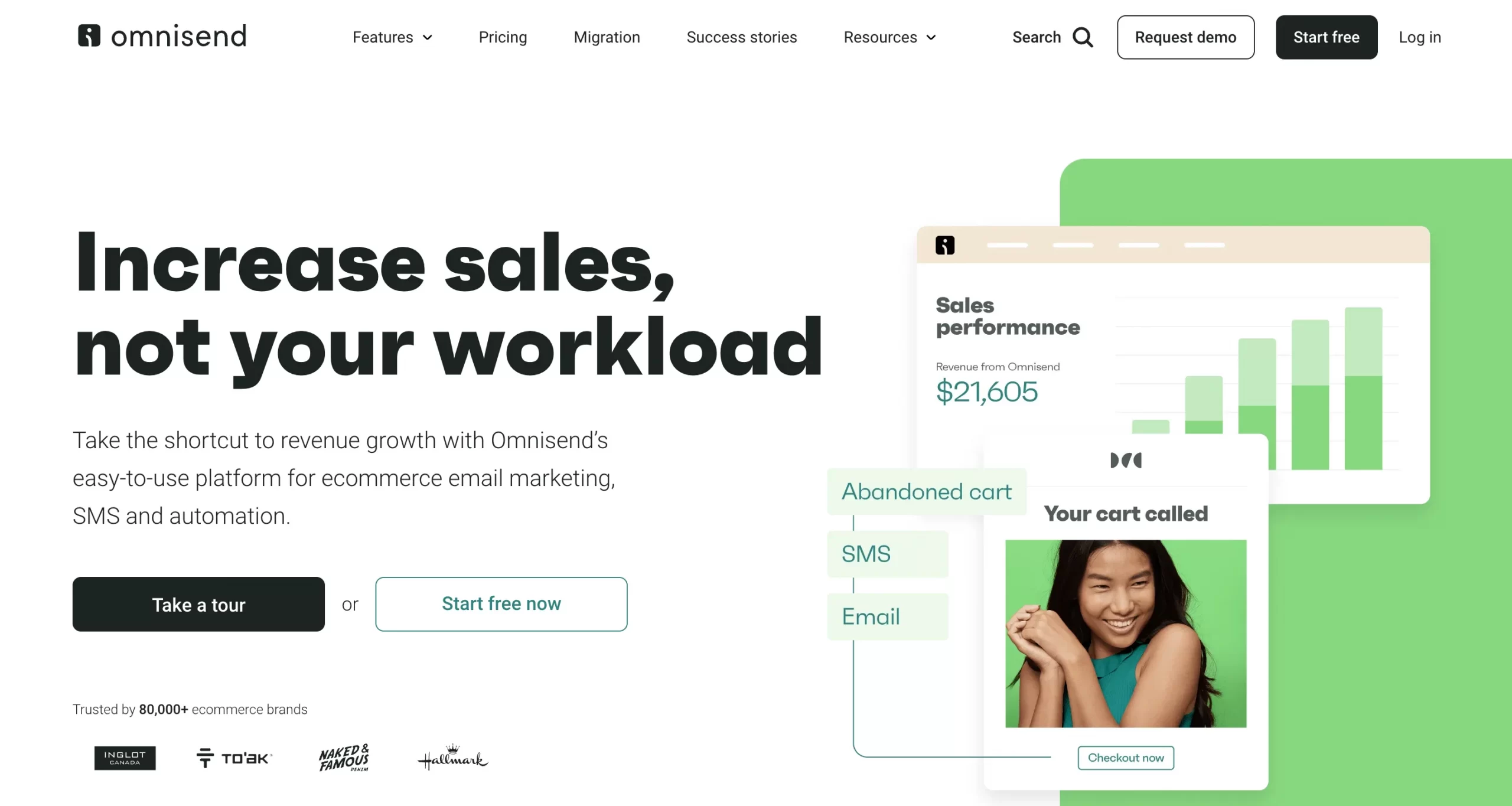 Pricing: Free up to 250 contacts, with all features included. After that, the price increases with the contact list size
Rating: 4.41 out of 5 stars with 171 reviews: "I recently moved over from Klaviyo and I must say, the customer service is SUPERIOR. I worked with Stefan and he's amazingly helpful and patient. The templates are contemporary and beautiful and the interface is so easy to navigate! Only wish I would have changed sooner."
With FavSEO, shop owners can optimize SEO on their BigCommerce sites effortlessly. Merchants can easily change, evaluate, and optimize the titles and meta descriptions of their whole catalog of items, categories, and individual pages.
By linking your stores with Google Webmaster Tools, you may research fresh keyword prospects, upload a sitemap, and monitor keyword rankings.
Special features:
SEO Audit: Help you find the errors that aren't SEO-friendly so you can fix them.
SEO Score Card: Get a bird's-eye view of your store's front page and quickly determine whether or not it is optimized.
Bulk Editor: Modify many elements (such as title tags) at once across all pages
Submit your sitemap to Google and change several meta descriptions and image alt tags at once.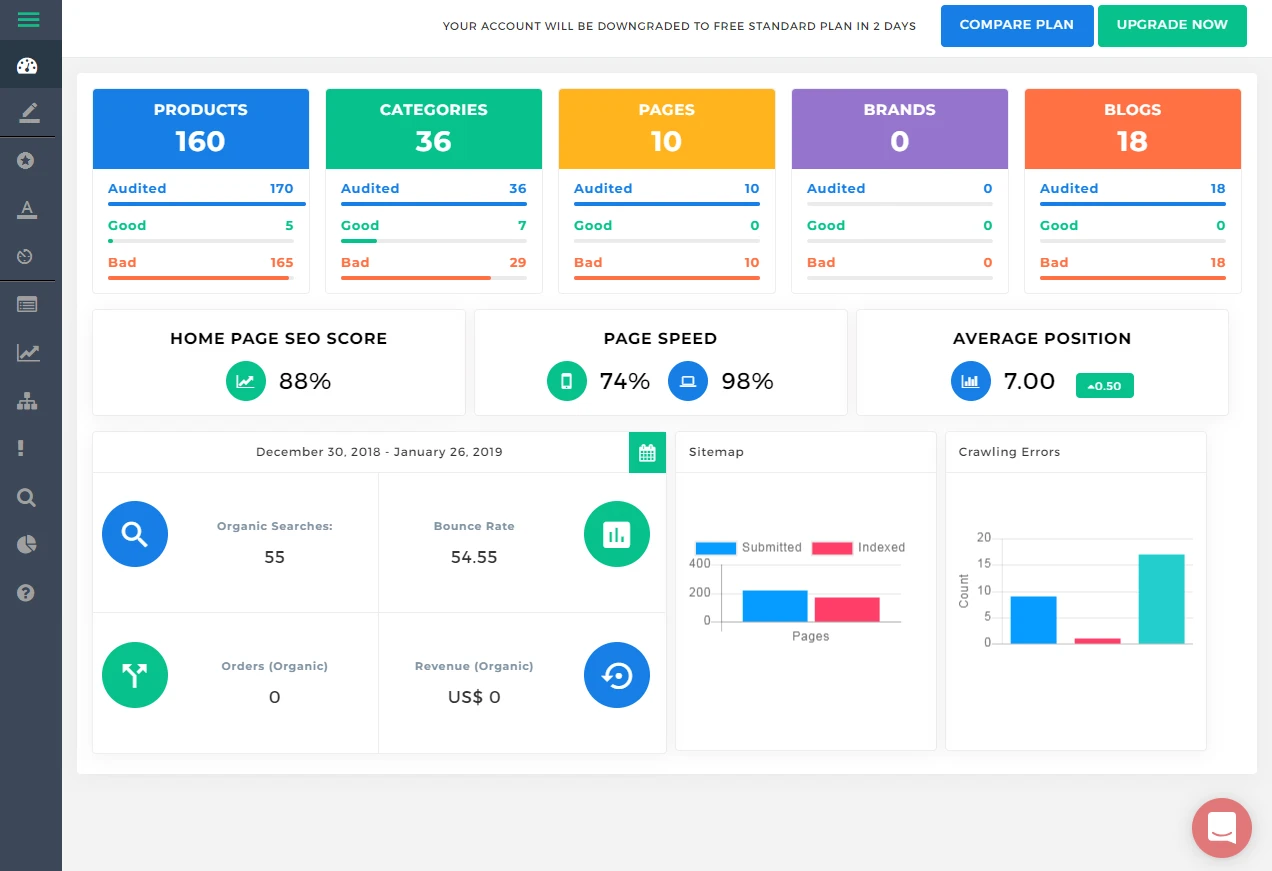 Pricing: 2 plans: a free Standard plan and a Premium plan –  $19.95 per month with a Free trial for up to 10 days.
Rating: 5 out of 5 stars with 155 reviews: "I am amazed at how this app works. It directs you step by step on how to fix your SEO errors."
LiveChat is a chat widget that allows you to respond to customer service and sales inquiries in real time. Just place a chat widget on the right-hand side of your website when setting up your BigCommerce store, and visitors may initiate a conversation with you or accept your invitation to do so.
The widget may also be used as a sign-up form for an email newsletter or as a means of sending offline communications.
Special features:
Customer Insight: See whether the customer has added an item to their cart as well as the content of that cart straight in the LiveChat app.
Product Cards: Provide advice and help clients through the buying process with the product information
Quickly access previous order information inside the LiveChat app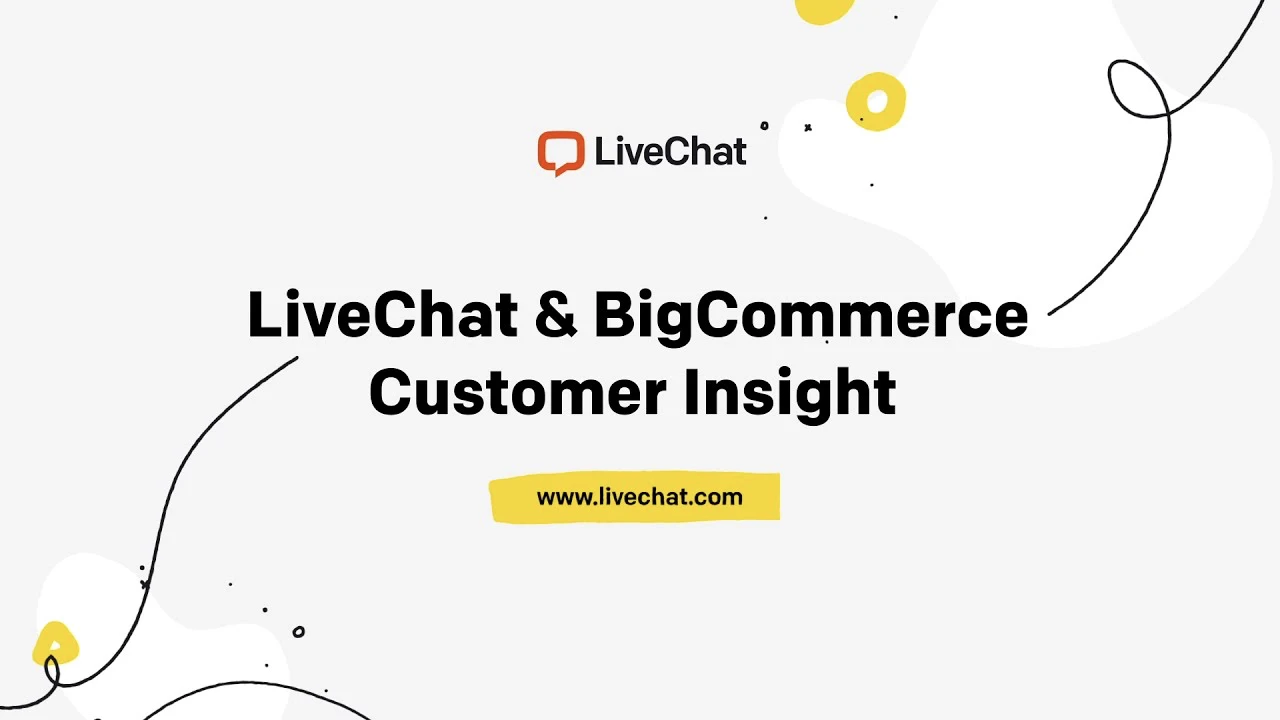 Pricing: Available in 4 plans – Starting at 20$/ month
Rating: 4 out of 5 stars with 15 reviews "We got a subscription by month, so that says something."
#2 Best BigCommerce apps for shipping
To help your customers have a seamless experience when shopping on your BigCommerce site, a smooth checkout process with multiple payment gateway options is a must. Among many factors, shipping is on the checklist. Wherever you sell, whatever you ship, ShipStation supports shipping success for all business sizes.
ShipStation integrates with over 200 shopping carts, marketplaces, carriers, ERP and inventory systems, fulfillment services, and other eCommerce applications. Surely, you'll find everything you need to handle orders here efficiently.
Special features:
Access instant carrier discounts: Get superior reduced prices from chosen carriers with ShipStation without volume constraints or link your current accounts
Connect your favorite carriers: Allow to pick from 50+ different worldwide transport providers.
Automation: Handle orders using workflow automation that can be tailored to your specific business needs.
Branded returns portal: Make your customers' lives easier by equipping them with a branded returns portal that features your company's colors, logo, and social media handles.
Easy-to-use interfaces and displays for streamlined processes.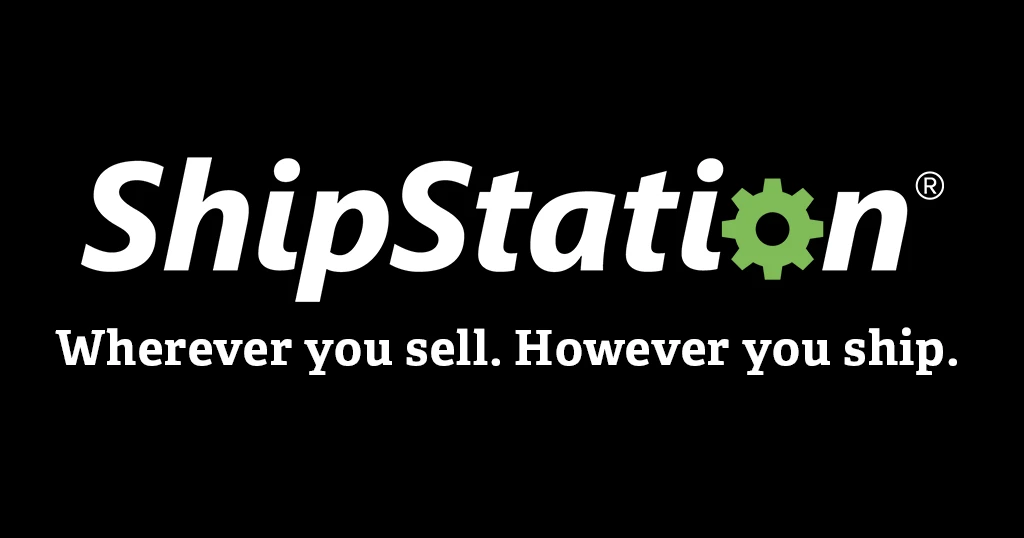 Pricing: $9.99 to $229.99 per month
Rating: 4 out of 5 stars with 202 reviews: "This service and app need more than 5 stars! Made shipping from our eCommerce easier, gave us a better line of communication with the customer, and shipping prices went down! Thank You ShipStation!"
After introducing AfterShip as their post-purchase solution, the customers saw an 85 % drop in shipping times and a 55 points improvement in NPS ratings. Indeed, their informative hub has really facilitated the reduction of transportation costs and the enhancement of delivery times for eCommerce businesses.
With AfterShip, businesses may boost sales and customer loyalty with the aid of real-time shipment monitoring and alerts. If you are planning on offering international shipping, AfterShip is the best option because of its extensive network of more than 980 international couriers.
Special features:
Massive number of carriers: Locate your packages with 980+ carriers and with consolidated tracking updates.
Auto-correction: Automatically fix incorrect carrier information to improve tracking times.
Bulk tracking: Save time and energy by keeping tabs on 30 shipments simultaneously.
In-time notifications: Notify consumers of the arrival of their packages by text message, email, or Facebook messenger on their own time or at a predetermined time.
Order tracking page: Simple for customers to check on the whereabouts of their packages.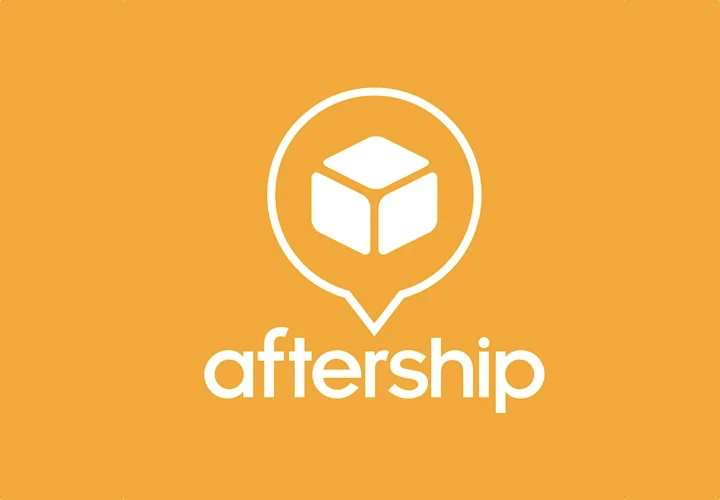 Pricing: Starting with $11 per month and up to custom pricing
Rating: 4.5 out of 5 stars with 342 reviews: "It can be daunting to set everything up between different couriers and shipping apps, but the support team over at Aftership was always ready and willing to lend a hand. Would recommend."
#3 Best BigCommerce apps for store designing
Shogun Page Builder is a visual page builder used by 35K+ eCommerce teams worldwide. They are also among the very few integrations that have a group of technical support experts located in different parts of the world.
Special features:
Simple drag-and-drop interface: Make changes to your pages with ease with their intuitive "drag and drop" editor. There's no need to learn to code.
Powerful software for visual analytics: Check out the stats of competing websites by comparing them side by side.
A library of created layouts: A collection of over 30 well-crafted page templates will boost your business's sales.
Marketing campaign setup: Schedule Analytics for sales funnels, add-to-cart, forms, and more in advance and measure page performance.
Excellent assistance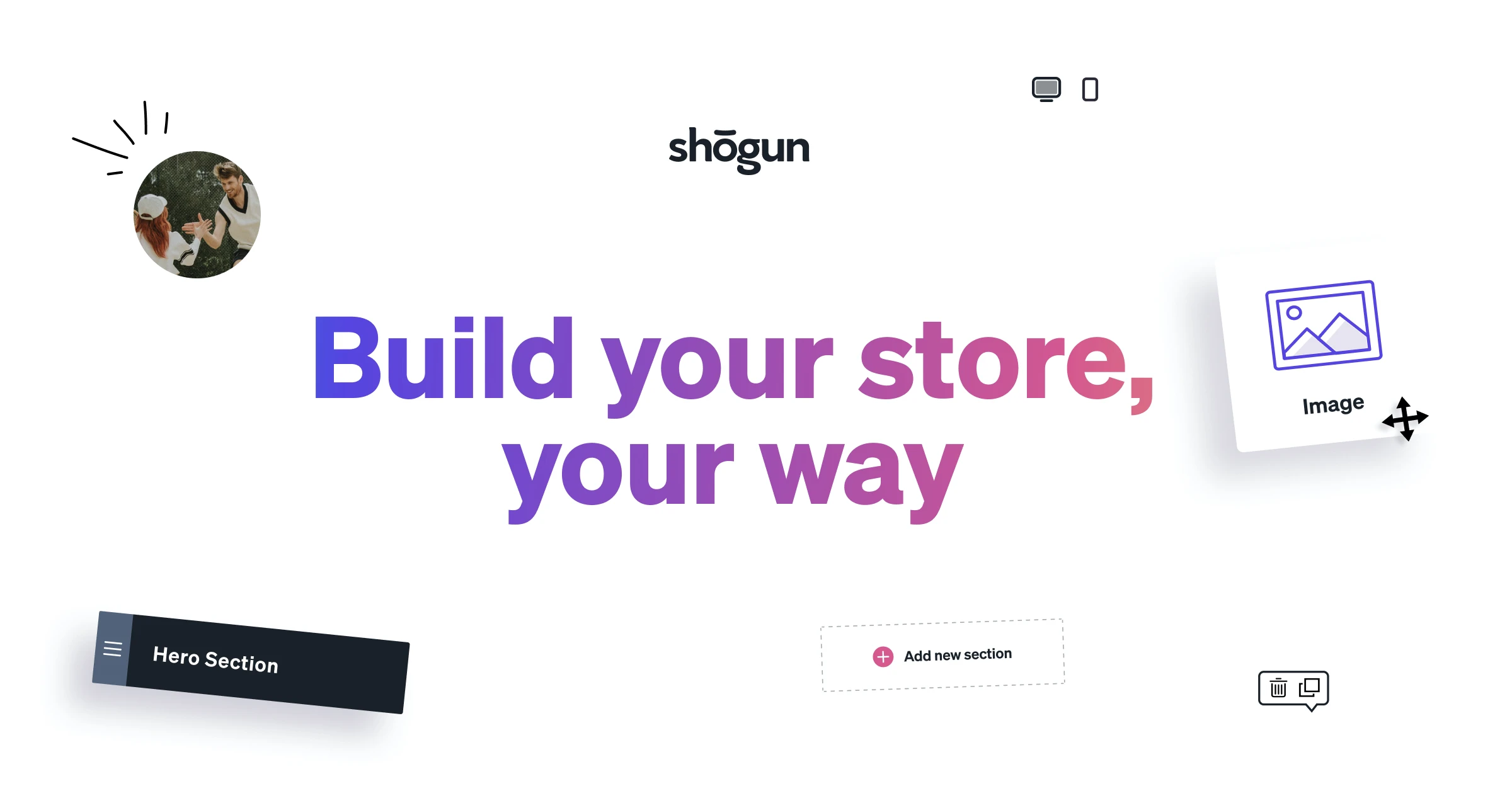 Pricing: 4 plans available, starting from $39 per month
Rating: 5 out of 5 stars with 407 reviews
A two-in-one product zoom, Magic Zoom Plus brings your consumers closer to the finer points of the goods you're offering. Customers can hover over any product picture to show a stunning close-up view or click for a full-screen view, making it ideal for use on mobile devices.
Special features:
Immersive full-screen mode: The quality of the magnified image in Magic Zoom Plus improves with decreasing screen sizes. A magnificent, full-screen view of each product is only a click away.
Responsive layout: Every picture automatically adjusts its size to match the viewer's screen, whether they're viewing it on a desktop computer or a mobile device.
Product options: All users of the Stencil theme have access to the YouTube and Vimeo video zoom apps for their product images.
360-degree product rotations: Turn the product around to see it from all sides.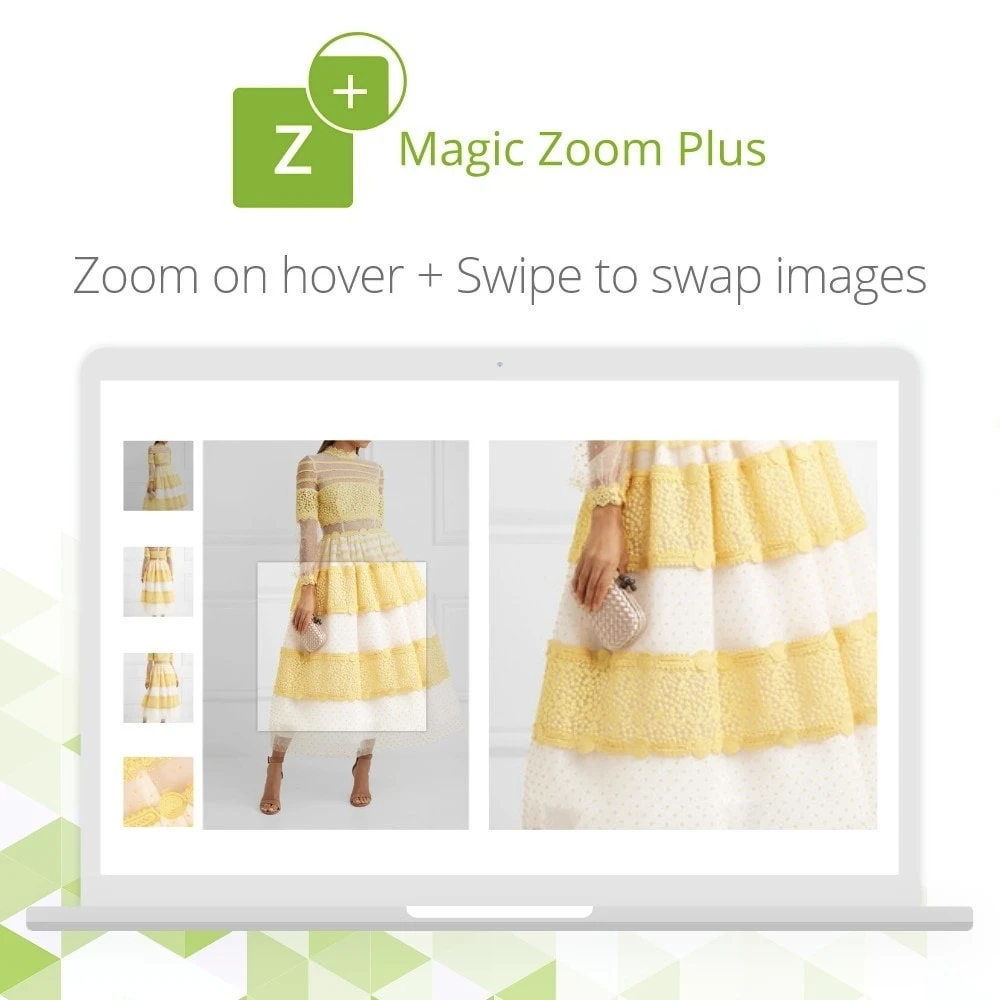 Pricing: A One-off $69 payment
Rating: 5 out of 5 stars with 26 reviews
#4 Best BigCommerce apps for reviews and loyalty
Using Yotpo, BigCommerce stores can easily collect and publish a wide variety of user-generated material such as product and site reviews, images, Q&As, and more. All of these can be used to attract new customers, improve existing ones, and ultimately increase sales.
What's more, Yotpo's integration with BigCommerce is a "plug and play", meaning that it just takes 3 minutes to get the app up and running! So why not try it out now?
Special features:
Yotpo's signature in-mail form: Customers may post evaluations directly inside the review request emails.
Adaptable widgets on product pages: Yotpo users often see a 30-120% increase in conversion rate.
Mobile-friendly: Yotpo's features were developed specifically for mobile devices. The review form may be completed from inside the email app on mobile devices when we issue a review request.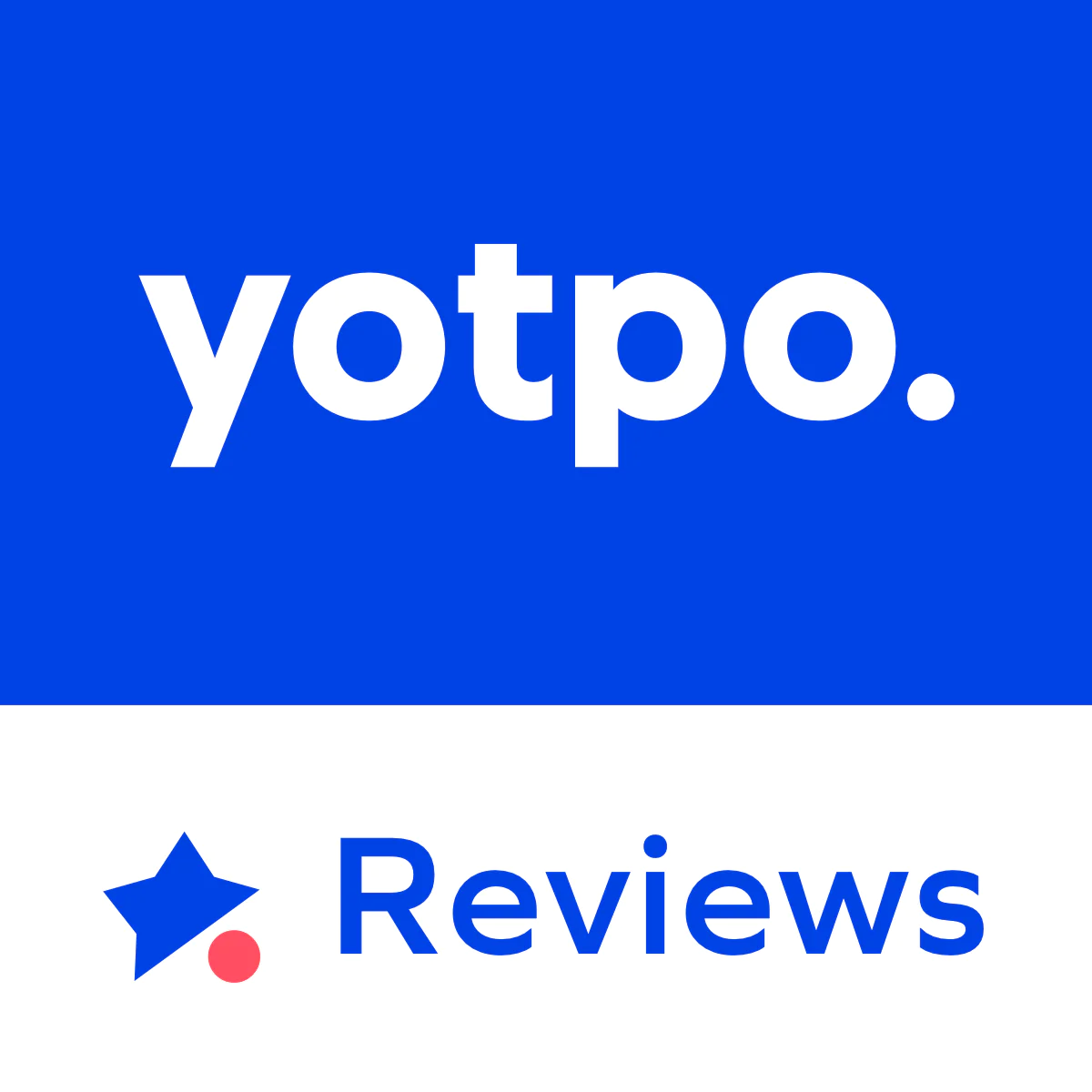 Pricing: 5 plans available; starting with a free-of-charge plan
Rating: 4.5 out of 5 stars with 359 reviews
By installing the Trustpilot plugin for BigCommerce, you can immediately begin sending out requests for consumer feedback on your services and products. Drag-and-drop TrustBox review widgets onto your site at high-conversion areas to increase trust and encourage users to make a purchase.
Special features:
Prompt customers to rate your company's services and products mechanically.
Boost participation in the review process, and send out follow-up emails.
Invite previous customers to submit feedback.
Put TrustBox widgets in strategic locations on your site to increase conversions by showcasing your store's rating.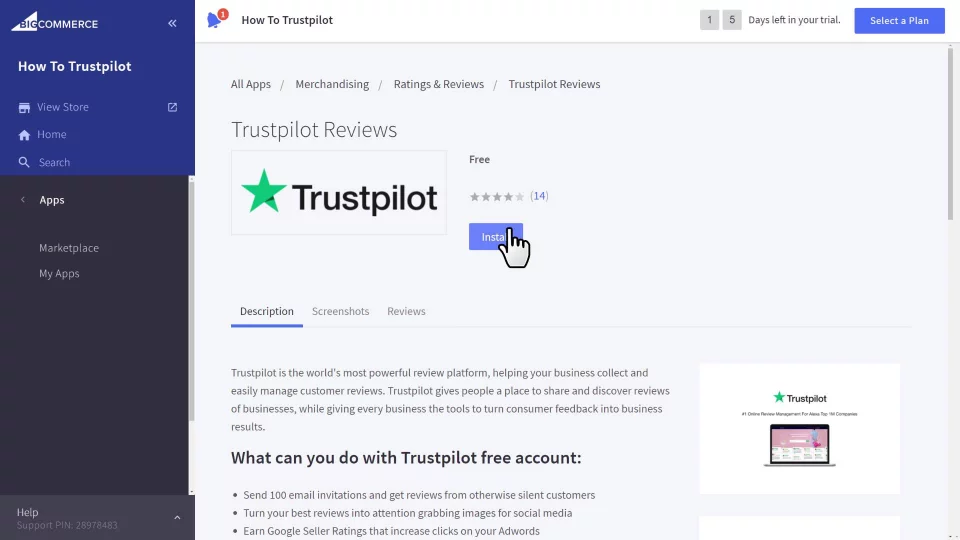 Pricing: 4 plans available, starting with the Free plan
Rating: 5 out of 5 stars with 211 reviews
---
What To Consider When Choosing BigCommerce Apps
With our suggested list of the 10 best BigCommerce apps, you may be aware that there are so many applications to choose from, and even more can be downloaded from the BigCommerce app store.
However, it might be difficult to determine whether the software is really useful for your shop. To get things rolling, here are the 3 primary questions you should ask yourself to filter potential apps:
Does the budget fit?: You can decide whether the applications are worthwhile by comparing the damaged cost created by the problem they solve.
Has someone tried it before?: Think about whether or not the reviewers' use cases are comparable to yours. Since there have been many others who have yet stress-tested the app, you have a better chance of discovering whether it is worth it.
Is it versatile? Certain apps may replace many others in your toolkit, enabling you to get more done with less effort. When an app can do more than one thing, it reduces the need for additional subscriptions and helps businesses save money.
---
Best BigCommerce Apps: FAQs
There are more than 900 downloadable apps that are supported by BigCommerce.
If you're looking for an eCommerce platform, BigCommerce will meet your needs. BigCommerce shines as the industry standard thanks to its user-friendly interfaces, a wealth of available options, seamless integration, round-the-clock service, and much more all comes equipped. The cost is also fair, by the way, according to the customers.
If you see a BigCommerce  app that you'd like to download, all you need to do is  click on the "Get This App" button. Once setup is finished, you can access the app via the settings panel's My Apps section.
---
Final Thoughts
The information in this post has provided you with the top best BigCommerce apps for your BigCommerce app choices. If you have any questions, feel free to reach out to LitExtension experts.
Please visit our LitExtension blog section to grasp more eCommerce insights and be sure to join our Facebook group to learn more about how to succeed in eCommerce.