Introduction
If you are looking to establish your online business, you've probably heard "Shopify" a hundred times over. Having been home for more than 1,596,587  active stores across the globe, Shopify is significantly growing its popularity in the eCommerce industry. However, it doesn't mean that it's the only choice out there.
As a matter of fact, there are multitudes of eCommerce solutions, each with their own unique features and distinctive appeals, making you feel overwhelmed and unsure about what is the suitable one for your online business.
No worry! This article has come to the rescue. Based on our analysis and experience, we have compiled this blog suggesting you TOP 5 SHOPIFY ALTERNATIVES.
Specifically, we'll be clarifying what you need to know about Shopify's drawbacks and how other eCommerce solutions could be appropriate choices to perfectly replace Shopify.
What Shopify needs to improve
Shopify operates as an eCommerce platform for store owners to start their own, scalable online business with a number of top-notch features and apps. The platform enables merchants to sell products directly not only on websites but also across various marketplaces and social media.
However, the deeper you dive into Shopify, the more of its flaws is manifested along the way. Below we have pointed out some rational reasons that make e-merchants consider re-platform from Shopify to a new robust one.
Probably one of the most common drawbacks of Shopify is its payment process. If you want to sell from countries that are not currently supported by Shopify Payments, you will need to use a third-party payment gateway.
This could be really problematic for international sellers since Shopify Payments is only available in 13 countries. If you use a third-party provider other than Shopify's Payment, it will cost you additional fees per transaction. Plus, you also have to pay Shopify an additional transaction fee of up to 2% for every purchase.
Features limitation and heavy reliance on adds-on
You may need to spend a lot of money to enrich your store with more features. For example, a few features you would hope to see on entry-level plans, such as real-time shipping rates and reportings — only appear in a more expensive one.
Therefore, the more functionalities you need, the higher your bill will be. Besides, although Shopify may stand out with numerous available add-ons, it may happen to be a drawback as well in comparison to other solutions that include more default functionalities.
When it comes to SEO, shorter and intelligible URLs are what Google aims for. Therefore, having fully editable URLs for optimization is way better than forcing some strings – which is what Shopify does. Shopify SEO functionality doesn't permit fully editable URL optimization, only /products/ and /categories/ could be enforced.
Besides, Shopify forces it on all product and category pages, which could be an unnecessarily lengthy process.
Moreover, you need to pay for a third-party app to install Accelerated Mobile Pages (AMP). If you're not familiar with AMP, it's a Google technology that uses different, more-minimal HTML pages for a website in order to improve performance for mobile users.
Besides, as blogging is not the main focus of the Shopify platform, Shopify blogging features can only satisfy people with basic needs and requirements.  In the categorization of posts, Shopify blog posts only permit you to use tags — no categories are available.
Product options and variants
If you plan on products that appear in different formats, then paying particular attention to product options and variants is very essential. Shopify offers users limited product options and variants.
You can only create 100 variants of a product, even though that can involve up to 3 product options. Still, Shopify requires a paid app to extend the limits.
So, if you happen to encounter any of these aforesaid problems with Shopify, I encourage you to read on to discover Shopify alternatives that could solve these issues.
Shopify Alternatives: Hosted eCommerce Platforms
When it comes to Shopify alternatives, the best options that you should consider are other hosted eCommerce solutions. Since Shopify is a hosted solution itself, its users might have been getting used to the intuitive interface, super-fast build time, and many integrated features that one can avail of right from the dashboard. Therefore, it is much more convenient and less time-consuming when re-platforming from Shopify to another hosted platform.
Below are the best of the best options for hosted eCommerce solutions that could make potential alternatives to Shopify.
BigCommerce
BigCommerce is a top specialized eCommerce builder. With tons of built-in features, data tools, many support methods, and more, this hosted platform is best suited for large or fast-growing businesses. BigCommerce can be considered the most direct Shopify's rival.
How does BigCommerce solve Shopify's issues?
Payment process: BigCommerce doesn't charge you with transaction fees via third-party payment processors regardless of the version you use. With Shopify, real-time shipping rates and reporting are ONLY in the $79 plan. BigCommerce, on the other hand, includes them in ALL of their plans.
Moreover, single-page checkout – a crucial function to minimize cart abandonment included in all of the plans of BigCommerce. Shopify, however, requires a third-party paid app for this.
SEO: BigCommerce gives an allowance to make full editing of URLs, unlike Shopify. Robots.txt hinders Google's access to some URLs. You should use it for dynamic pages like search results and the shopping cart page. Google recommends it, but Shopify doesn't give permission to edit the file. Meanwhile, BigCommerce allows modifying it from your dashboard.
Accelerated load time is also another significant field in SEO. Shopify doesn't have it built-in and you'll need a third-party paid app. BigCommerce, on the other hand, enables AMP automatically on every free template and a few premium ones, and you can pick what kind of content that AMP should be enabled for.
Product options and variants: Shopify is limited to product options and variants (as we mentioned earlier). However, BigCommerce's "product options" and "product rules" enable you to create multitudes of product options, which can be up to 250.
Unrestricted staff accounts: While Shopify only offers 15 staff accounts even with the Advanced Shopify plan, every BigCommerce plan provides unlimited staff accounts.
Other key factors that make BigCommerce an ideal Shopify alternative:
Apart from these BigCommerce's functionalities that outdo Shopify, BigCommerce also owns some other strengths that you should take into consideration:
Online educational resources: If you are a newbie to eCommerce and want an easy first-time approach to online business, then BigCommerce is really ideal. This platform offers users a number of self-help and how-to advices with BigCommerce University. You can get access to a great amount of information about how to build and run a successful online store, ranging from videos, guidelines, and a setup wizard instruction.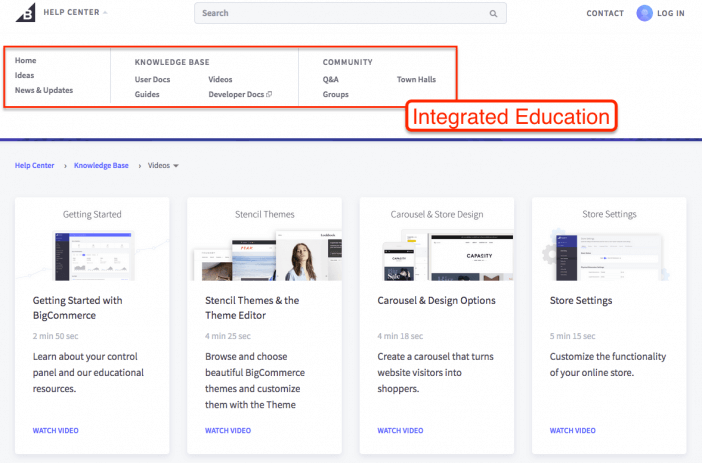 Multi-Currency Features: I must admit that multi-currency features are huge pros of BigCommerce. They allow you to customize your pricing at a higher SKU level with pricing lists, which you're not able to find in Shopify. The multi-currency features also enable merchants to reinforce and enhance their cross-border operations. If merchants sell in multiple countries, they can freely pick any currency that is convenient for the payment process. At the same time, international customers will have a localized shopping experience well-tailored to their native currency and language by currency conversion based on IP address.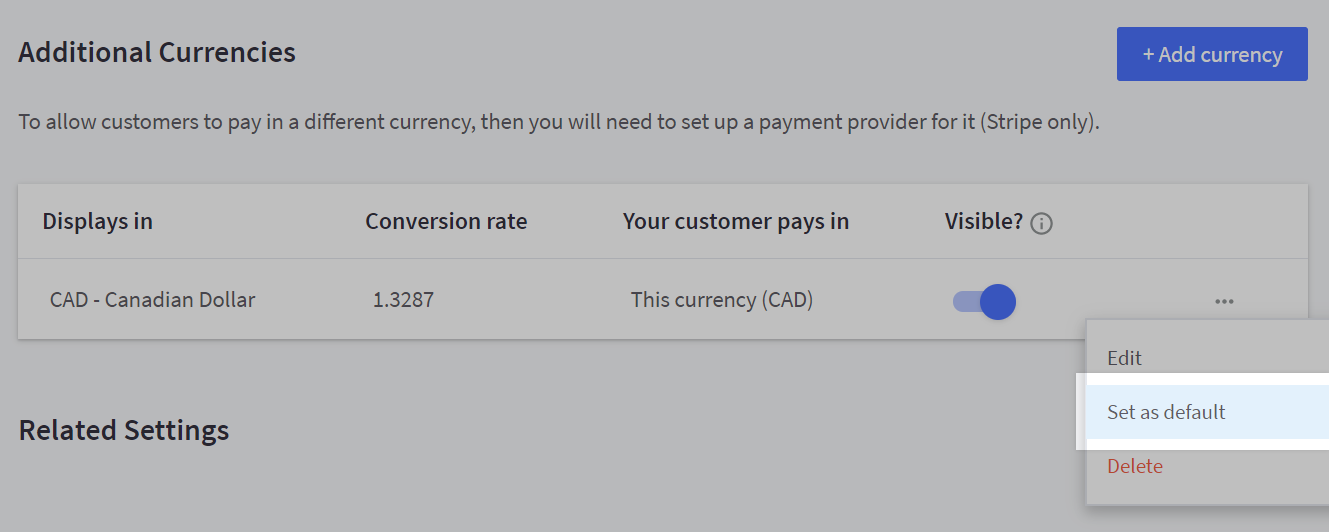 Built-in Marketing Features: Integrated marketing features are praised as another huge pro of BigCommerce. The platform has a wide range of amazing built-in marketing tool sets accessible within just a click.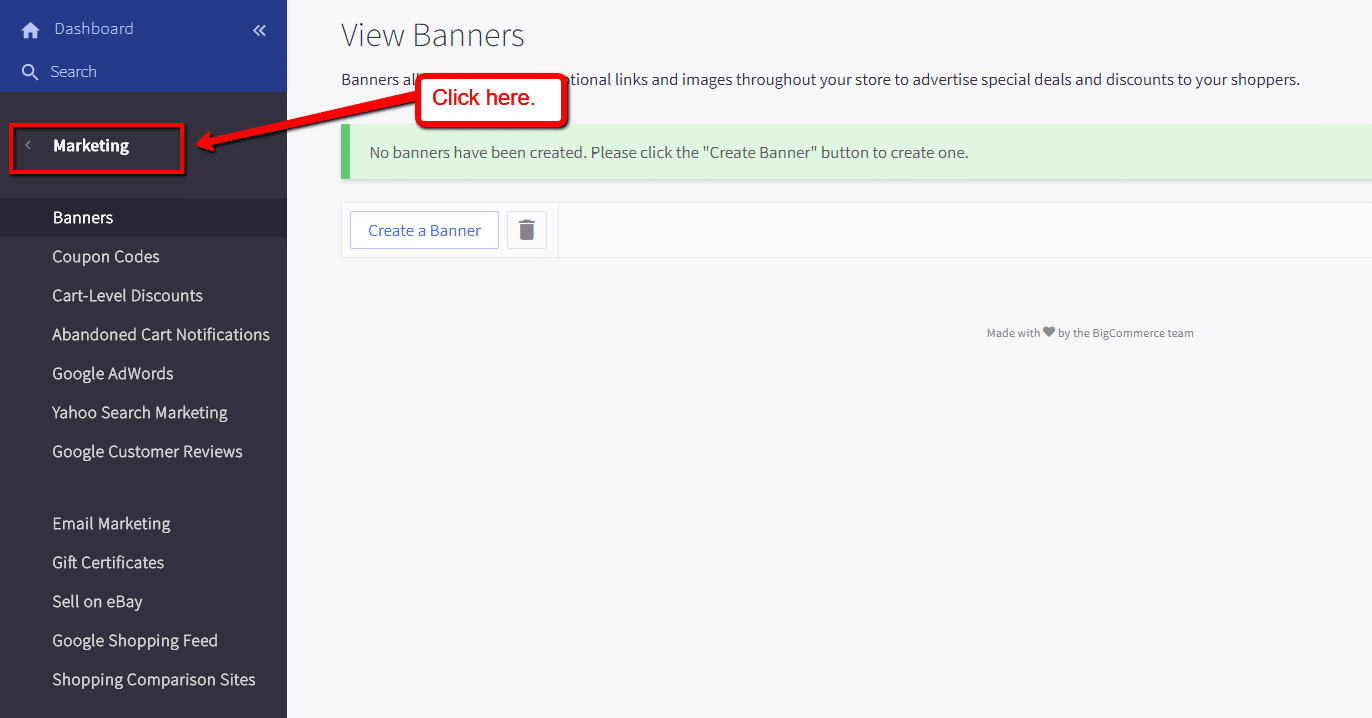 The Verdict: All this said, for any business owner considering Shopify alternatives, BigCommerce is a worthy one. If you want to have a decent experience in selling across nations and great access to built-in advanced features even on the very basic plan, BigCommerce could prove to be a very cost-effective solution.
Wix
Wix is a cloud-based eCommerce platform founded in 2006. It offers an excellent drag-and-drop site builder to create small websites. Wix has been empowering 3,800,881 websites all over the globe.
How does Wix solve Shopify's issues?
Payment process: Unlike Shopify, Wix doesn't charge you with transaction fees for using third-party payment gateways. Some features that Shopify either requires store owners to use third-party apps or to upgrade to more advanced plans are already integrated into Wix, such as single page checkout or reporting.
SEO: When it comes to SEO functionality, there is an aspect of Wix that outdoes Shopify called 'cleaner' URLs. Wix gives you the ability to make full URL editings. Switching to AMP, though Wix doesn't have it built-in, you can still activate AMP by setting up AMP plugins for free. In the area of product options, Wix has the edge over Shopify by permitting store owners to create up to 6 product options (e.g. size, color) and 300 variants (e.g. combination of size and color).
Other key factors that make Wix an ideal Shopify alternative
Apart from Shopify's main drawbacks that Wix can solve, this platform also has some prominent pros worth looking at:
Content-driven templates: Wix provides free and premium business-specific features in addition to their general site-building tools. The platform provides solutions made for different types of business, including photography, video, service-based businesses. For example, if you're working in the creative industry, Wix is definitely a decent choice thanks to its content-driven templates made for specific business purposes. In particular, you can find many impressive visual effects with images and text which graciously fade in and out as users scroll across a site.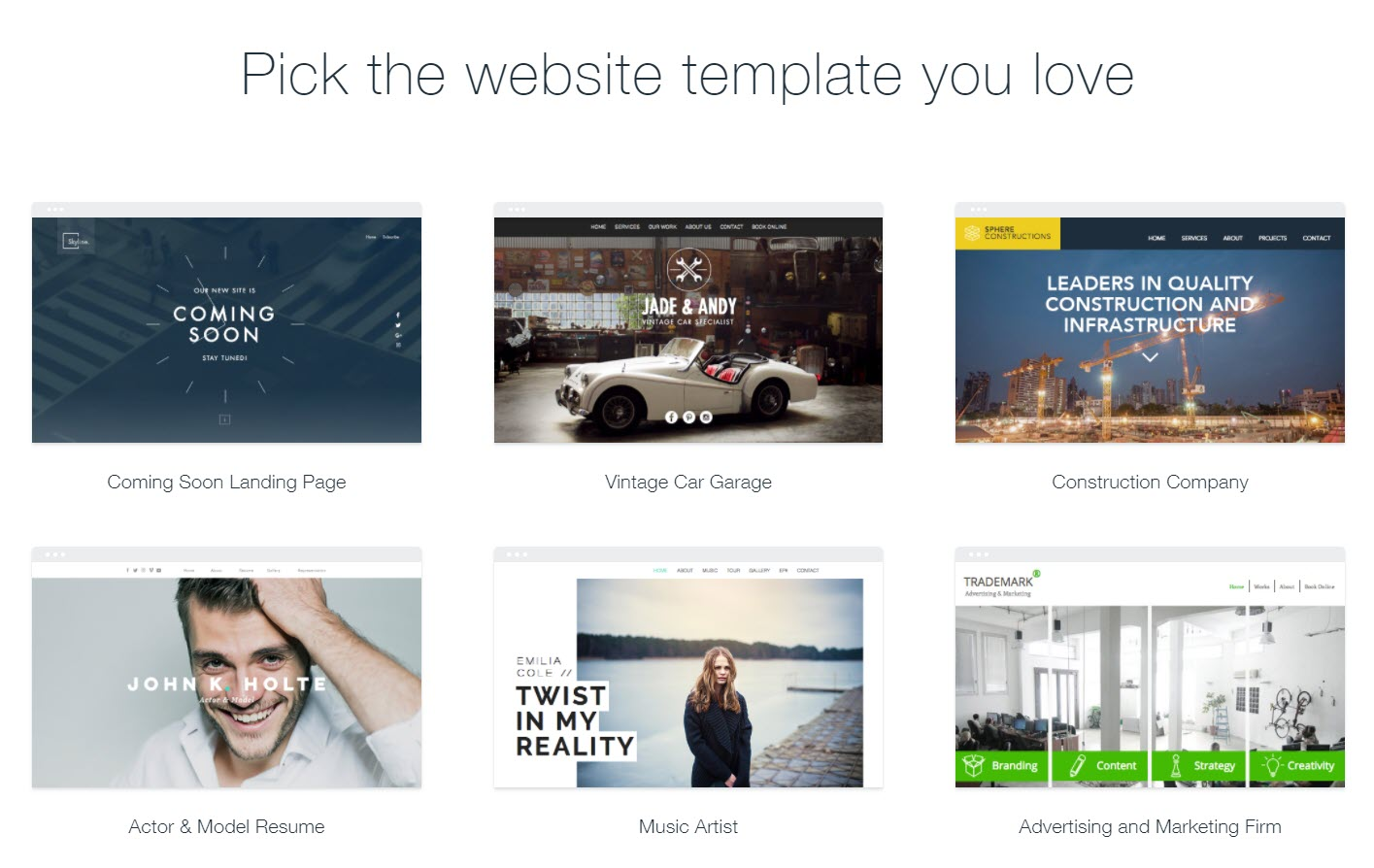 Design customization: Wix allows you to choose not only various templates to build your store but also your building method. You can take advantage of Wix Web Editor with their drag-and-drop builder.
Specifically, you can customize everything from web applications to page scrolling by simply hitting "Code" and then "Developer Tools" in the Wix Editor. Having done this, you'll completely take control of your Wix website's appearance. You can also utilize Wix ADI, which designs a unique website for you based on your answers to some simple questions. With these ways to build up your website, alongside diverse themes, features, and add-ons, Wix is confident to provide you with high-level functionality and customization.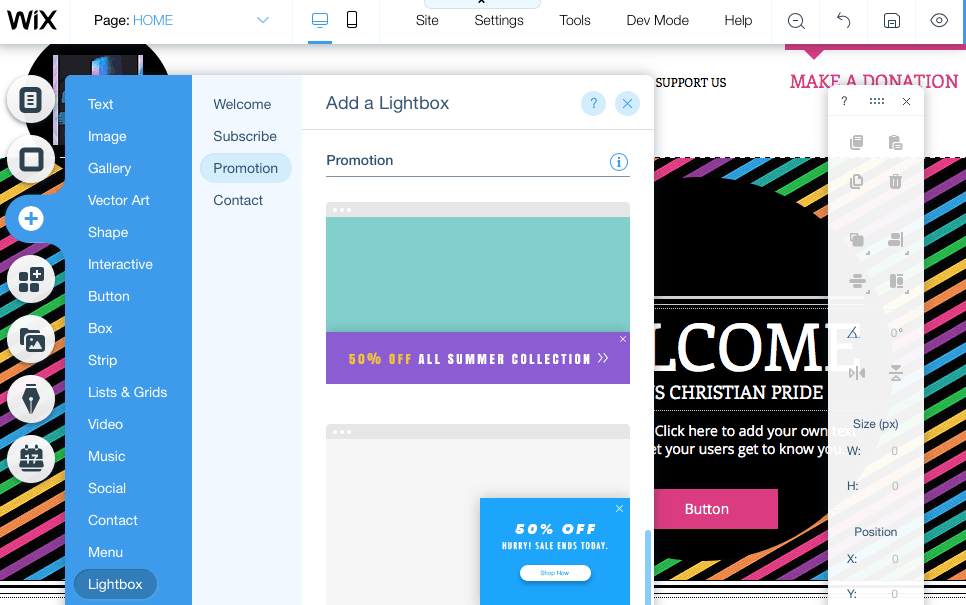 The Verdict: Wix might be a good Shopify alternative well-suited for businesses that are focusing on digital presence and highly customizable appearance, as well as looking to build a business content-driven website.
3dCart
3dCart is an eCommerce website builder, founded in 1997. It is an all-inclusive platform that offers merchants around the world a simple and powerful solution to build and manage their online store.
How does 3dCart solve Shopify's issues?
Payment method: 3dCart enables connection with over 160 different payment processors and doesn't charge you any additional transaction or integration fees like Shopify. The platform also has over 200 built-in features, that can hand you an incredible amount of functionalities to excel in your eCommerce store.
Besides, all 3dCart plans include single-page check-out, professional reports and dashboards, domain registration, customer and product reviews, vouchers, discounts, saved carts, built-in AMP and more. Only advanced Shopify's plan offers users those features.
SEO: Shopify users cannot edit the Robots.txt section, which means they cannot control how search engines index your site. However, 3dCart makes it possible for you to edit your site's robots.txt file. Besides, 3dCart can support up to 200 advanced options per product, which leaves Shopify miles behind with just only 100 product options.
Other key factors that make 3dCart an ideal Shopify alternative
Apart from Shopify's issues that 3dCart proves to nail perfectly, there are also some other features that make 3dCart stand out as one of our top Shopify alternatives.
Flexible Template Design: 3dCart has a large range of themes with over 100 professionally designed and conversion-optimized ones. All of the themes appear elegantly on mobile or tablet devices thanks to the mobile-optimized display feature. One huge bonus is that a majority of themes are free (up to 68), so you don't have to pay for any of them.
In addition, one aspect you will find in Shopify is that a majority of their free themes are very identical with just a few changes in colors or products. This does not happen with 3dCart, because every design has its own unique appeal.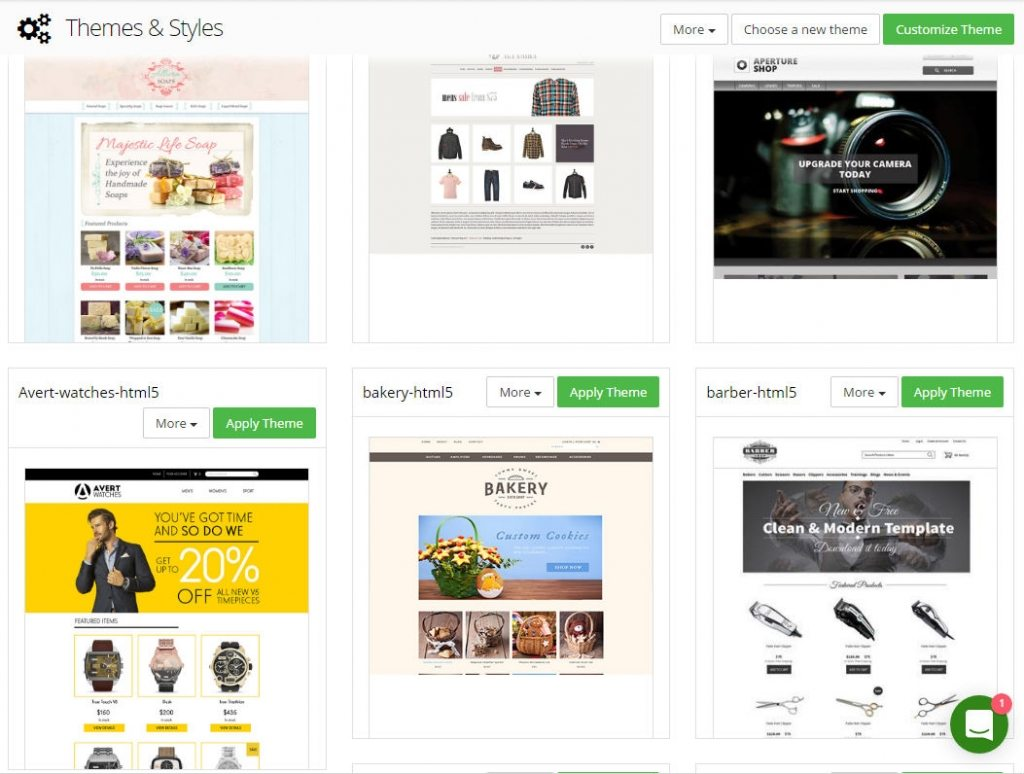 Startup Store option: 3dCart provides a Startup Store plan ($19/month), which is cheaper than Shopify's basic plan ($29). This plan is really ideal for beginners who don't want to pay a lot, but still want to have access to an immense amount of features, such as advanced tools like social wish lists, gift wrapping, upsell and cross-sell, and unlimited product variants.
Payment gateway flexibility: What if the business expands and has multinational customers? Will your platform be able to process order payment from Russia, India or another country?
That explains why 3dCart offering over 100 payment gateways grabs our attention. For online retailers with products to trade across nations, 3dCart can ensure that your business will smoothly process orders from almost any corner in the world. We have researched and acknowledged that 3dCart possesses the highest number of supported payment gateways in the market today. That's something worth pondering over when choosing an eCommerce platform.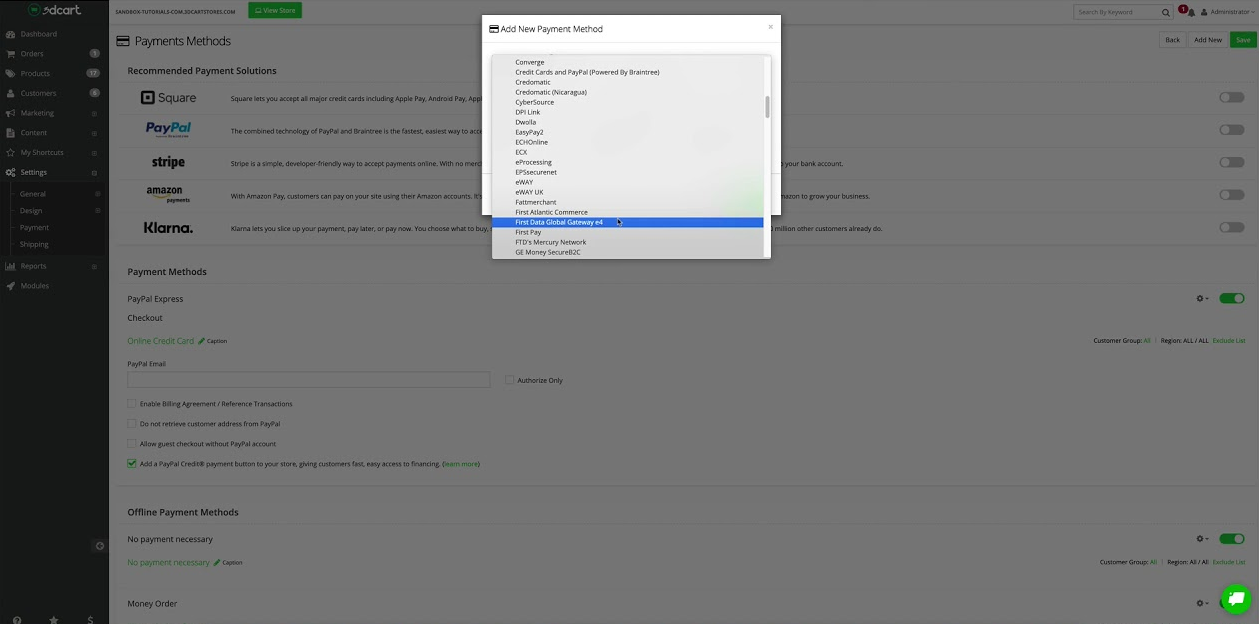 The Verdict: 3dCart could be a really ideal Shopify alternative as it could solve almost every issue that Shopify struggles with. Besides, if you opt for more flexibility in the payment process and a wide range of free themes available to cater to any business-specific purposes, 3dCart can perfectly seize on it. Moreover, the Startup Store plan starts at $19. This will be the most affordable monthly cost you'll find, with a lot of advanced built-in features.
Shopify Alternatives: Open-source eCommerce Platforms
When you are searching for an alternative eCommerce platform to Shopify, it is worth considering an open-source solution. Compared to a hosted eCommerce platform, an open-source solution can benefit users in some aspects:
First, most open-source eCommerce platforms are totally free to download and install. Moreover, you don't have to pay any monthly annual fees. Therefore, you can keep the initial operation cost low.
Also, one of the most appealing points of open-source eCommerce platforms is the customization ability. Once you dive into an open-source system, you are able to access its source code then create and customize your online store and its functionality as you need. If you are tech-savvy, or willing to invest money in your online store, you can create a gorgeous, fully-functional and well-suited one.
Below are the best open-source eCommerce solutions that could be ideal alternatives to Shopify.
WooCommerce
WooCommerce was brought into life in 2011 by WooThemes developers and works as an open-source plugin for WordPress. It is a perfect solution for businesses at all levels, from small-scale retailers to large enterprises.
How does WooCommerce solve Shopify's issues?
Payment process: WooCommerce also doesn't charge you with transaction fees via third-party payment apps. However, you have to ponder over the additional costs associated with making an online store. That includes hosting, a domain name, any additional extensions and an SSL certificate.
Some features that Shopify fails to provide on a basic plan, such as reporting or single page check-out, WooCommerce has initially had them integrated. Besides, although AMP isn't built-in, you can still get the feature by installing free plugins. Therefore, you don't have to worry about the additional costs.
Blogging: If your concentration also revolves around blogging yet Shopify proves to fall short, WooCommerce could be a very promising solution as the platform has been known as a professional blogging solution. Specifically, the blogging system enables you to save an archive of changes to existing posts and utilize categories and tags in blog posts. WooCommerce also allows post creation with clean URLs. In WooCommerce, you have more than 1000 variants. Lastly, the platform doesn't limit product options.
Other key factors that make WooCommerce an ideal Shopify alternative
Apps and plugins: WooCommerce ensures that everyone can use and change its codes. Any programmer or coder may use WooCommerce to build their own themes or create plugins. Now there are more than 55.000 plugins with more than 1.2 million download times, giving you an indication of how large the WooCommerce developer community is.

SEO Features: Among a lot of plugins floating out there, there's one exceptional plugin of which WooCommerce is deeply proud: Yoast. It is the #1 SEO plugin of WooCommerce which assembles more than five million site users.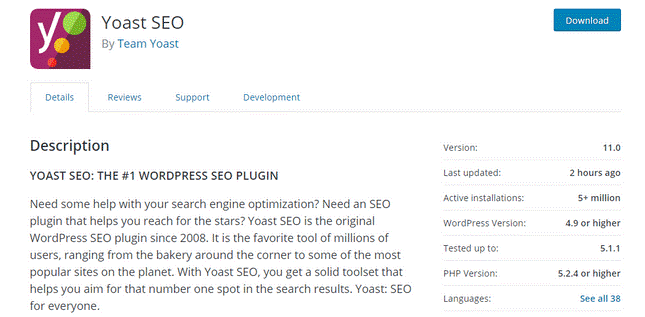 Yoast supports excellent SEO-functions, such as:
Metadata Editing – Modifying text displayed on sites for search results.
Suggestions for internal linking – Tips for creating a new web page on the best sites to connect to.
Redirects – send a new URL while updating the slug on an existing page automatically.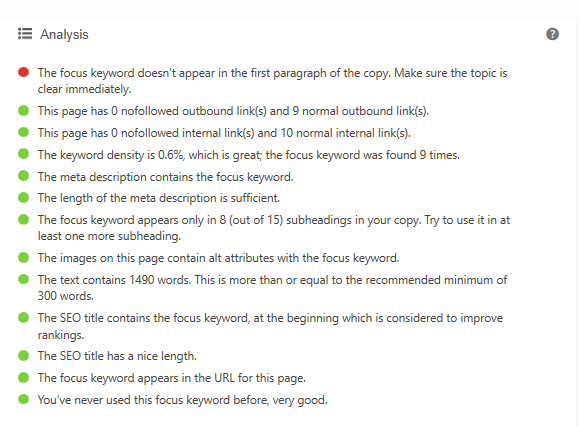 Customization ability: As Woocommerce is a PHP-based plugin integrated with WordPress, you have direct access to the code via browser and FTP. In general, you can freely access the platform's plan or code. Techies (or those who are willing to hire seasoned professionals) can fully control their eCommerce website. There are custom extension developers who will create whatever extension for WooCommerce that you want. Besides, with the utilization of REST API, you could include an extra layer of functionality. That will give you the ability to customize data types and grow outwards to incorporate new software. Therefore, you can increase your website's capacity to provide more value to users. In short, you can customize and modify everything with WooCommerce according to your business needs.
The Verdict: Being a free plug-in with a lot of built-in features, WooCommerce can work as an effective online store builder. In addition, if you own technical skills or have a development resource, you can further customize your eCommerce site to make it particularly unique.
Magento
Magento is an open-source eCommerce platform since 2008.  It satisfies over 180,000 website users with its customization ability and a wide range of apps and extensions.
How does Magento solve Shopify's issues?
Payment process: Magento also doesn't charge you with transaction fees if you use a third-party payment gateway. Some features that Shopify either requires third-party apps or advanced levels have been initially built in Magento. For example, single page checkout,  multi-languages capability, reporting.
SEO: Magento allows you to configure URL rewrites, so you'll have full control over URL editings. Moreover, you'll have unlimited product options and variants. This is a huge plus if you want your products to appear in all shapes and sizes.
Other key factors that make Magento an ideal Shopify alternative
Scalability: As an open-source eCommerce solution, Magento allows wide scope for site improvements, so retailers can unhesitatingly scale up their business to any size. If your business flourishes, Magento 2 can easily satisfy all the needs.
Features: Magento optimizes itself to switch up to thousands of products, tons of traffics, and a big number of sales. To be able to do it, Magento has the most extensive feature lists you could ever find. There are approximately 350 of them by default in the case of Magento. The list is truly infinite when it comes to quantity, but here come the most important built-in features: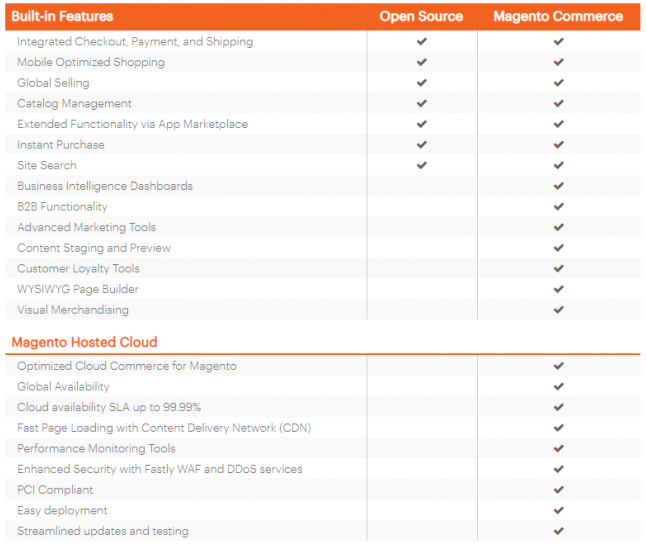 The Verdict: If you're interested in a Shopify alternative with greater customization options, more well-developed built-in features and immense scalability, Magento is a very good option to consider.
What's to conclude?
If you are looking for a platform that is most closely comparable to Shopify and could solve most of the Shopify's drawbacks, you might consider one of the all-in-one hosted solutions – like BigCommerce or 3dCart.
On the other hand, if you have development resources and want truly unique customization for your online store, open-source platforms like Magento or WooCommerce may be good options.
Finally, if you're a smaller business looking first and foremost for a business content-driven website, a web-builder solution like Wix might be the best for you.
Considering A Platform Switch?
As you can see, there are several valid reasons why you might choose to migrate from Shopify to other platforms. In case your Shopify store isn't able to cater to your business as your wish, making a platform switch is of utmost importance.
In that advent, choosing the appropriate migration method is as important as choosing the right platform to transfer to. With thousands of migrations done perfectly, LitExtension is the world-leading shopping cart migration service you can count on. The tool helps transfer all types of entities from one shopping cart to another automatically, accurately and securely without any technical skills required.
What data can be migrated with LitExtension?
Product data — names, prices, descriptions, SKUs, weights, and variants
Tax classes, names, and rates
Customer data — names, emails, addresses, and passwords
Product categories
Order information — date, status, price, quantities, discounts, and shipping
Coupon codes and discounts
Page titles, dates, URLs, and descriptions
Note: The migration entities vary on different target carts. To see the full migration data list, have a closer look at:
In addition, there are some additional options that help to extend your migration possibility:
Clear Data On Target Store Before Migration
Preserve Order IDs
Create the 301 redirects
Migrate customer password
SEO URLs migration
Strip HTML tags
Migrate additional images
With LitExtension,  our experts will take care of the whole process for you. During and after the migration, your Shopify website can still operate normally, so there's no sales activity affected. You can take advantage of the FREE demo to preview to result with limited entities.
Conclusion
To sum up, there are a lot of Shopify alternatives that have their own strengths and may suit your needs. Choosing a suitable platform for your business means reflecting upon your needs, goals, budget,..etc. With that, you can smartly end up with the one that hits all the right spots.
Give your business a fresh start with these Shopify alternatives and enjoy the brand new excitement! LitExtension is always willing to help you with the eCommerce re-platforming process. If you have any questions, don't hesitate to contact us. We are always 24/7 ready for anything from you.
Thanks for reading! See you next time!