WooCommerce is a free WordPress plugin that adds eCommerce functionality to your WordPress website and makes it an online store. Even though it provides all the necessary eCommerce functionalities, they may not be enough to fulfill your requirements. Hence, if you are looking for a few WooCommerce alternatives, this article will provide you with some recommendations.
Hosted:
Shopify
BigCommerce
Squarespace
Open-source:
OpenCart
Magento
Prestashop
Next up, I will talk about the advantages, disadvantages of each and why these platforms are more suitable to you than WooCommerce. Stay tuned!
What are WooCommerce's disadvantages?
1. You need to master both WordPress and WooCommerce
Another issue is that since WooCommerce is a WordPress plugin, in order to get the most out of the platform, a business or individual needs to have a great understanding of both WordPress and WooCommerce.
In case you have worked with WordPress before, WooCommerce's onboarding will not be too complicated and you can be ready to sell within minutes. However, if you are a beginner with zero experience, WooCommerce will require a steep learning curve as you have to get used to WordPress first.
2. On-going maintenance is your responsibility
With WooCommerce, you are fully responsible for the maintenance and update of your store. For example, assuming that you have installed security plugins, they will notify you of security updates, but you will need to install them and manage any new conflicts.
Indeed, if you use WooCommerce, you must handle hosting, installation, managing updates, maintenance and backups yourself. Even when you use a hosting service that provides support, their support will not be comprehensive and you still need to troubleshoot the web store yourself.
3. Lack of customer support
WooCommerce does not provide any official customer support services. Therefore, you have to go through online resources to set up your WooCommerce store and troubleshoot any issues.
You can also seek help on WooCommerce community, but keep in mind that the answers given are most of the time not official. Besides, you have to face slow response time.
4. Slow backend loading time
On average, with an online store on WooCommerce platform, it takes nearly 1 second to load a home page and 1.32 second to reach the cart page. That speed is rather slow for an eCommerce site, which increases bounce rate and negatively impacts your sales.
Beside these disadvantages, WooCommerce definitely has many strengths when it comes to eCommerce functionality, blogging, SEO features and flexibility. However, if you don't think this platform is suitable for your store anymore, you can migrate your store to a new platform. Here are some suggestions: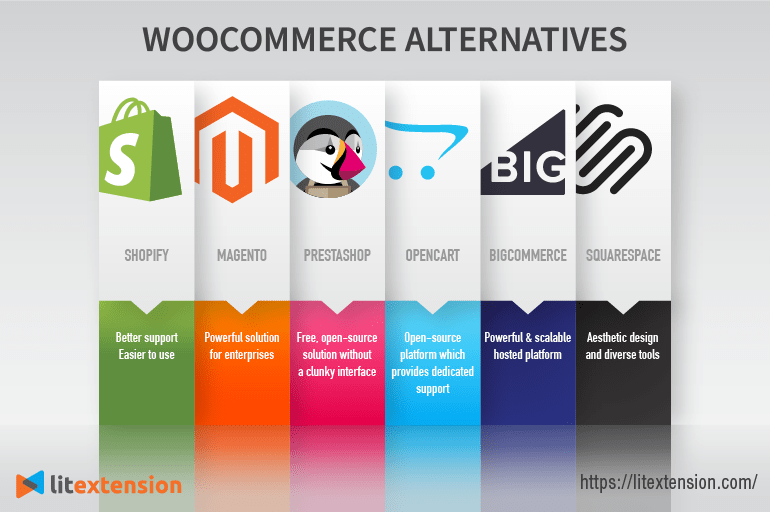 WooCommerce Alternatives: Hosted eCommerce Platforms
In general, if you find WooCommerce too complex to use and would prefer a simpler, more user-friendly platform, a hosted solution would be suitable. While with WooCommerce, users need to find a solution to their problems by themselves, most of the hosted platforms provide a support team that is available 24 hours a day, 7 days a week, by email, live chat, and phone.
Furthermore, with a hosted platform, you don't need to set up hosting or install any software to get started. Similarly, you don't have to worry about security issues and version updates. These platforms will take care of all these for you. Besides, their interfaces are also pretty straight-forward and intuitive.
In addition to better customer support and ease of use, the hosted platforms below also surpass WooCommerce in some other aspects. Continue reading to find out more!
1. Shopify
The first WooCommerce alternative that I will recommend is Shopify – one of the most successful website builders on the market. This is a perfect option for beginners who do not know anything about coding or web development. There are currently over 1,200,000 live websites on Shopify. This platform would definitely surpass WooCommerce in terms of customer service and simplification.
Why is Shopify better than WooCommerce?
Firstly, you don't have to worry about security matters of your website with Shopify. This platform takes care of all security issues in the background. You can also secure your account using two-step-authentication. Furthermore, Shopify is PCI compliant by default and provides you with a SSL certificate with all their plans. To better identify security exploits, Shopify even encourages people to find its security weaknesses on HackerOne. On the other hand, with WooCommerce, you are responsible for security updates and SSL certificates. This platform is also not PCI compliant by default.
In addition, Shopify has the infrastructure in place to help load times. On average, Shopify web pages load in 309 milliseconds, when the Google Guidelines recommend an average of 500 milliseconds of loading time. Besides, Shopify Plus has a 99.98% overall uptime which is 2.97 times faster than other SaaS platforms. Contrastingly, WooCommerce page speed will depend entirely on your web hosting service.
Other Shopify pros
Allow multi-channel selling: You can sell on Facebook, Instagram, Amazon or eBay easily with Shopify, which would remarkably increase your revenue once done right. Indeed, it has over 20 channels available for integration.
Brilliant inventory system: Shopify inventory system allows inventory tracking, hiding out-of-stock products, transfers from suppliers and between locations management etc. Notably, Shopify Point of Sale is available for all plans. It allows Product detail QR codes, Split tenders, Partial payments and many other availabilities to ensure seamless shopping experience.
Shopify cons
Limited customizability and flexibility: Due to it being a hosted platform, you cannot have as much freedom to modify your website code as WooCommerce allows you to.
Transaction fee: Shopify is the only platform to enforce its own transaction fee unless you use its payment gateway, Shopify Payments. This transaction fee is 2.4 to 2.9% depending on your plan plus 30¢ per transaction.
Content doesn't automatically reformat if you switch to a different theme.
2. BigCommerce
Another WooCommerce alternative that you should put under consideration is BigCommerce. In comparison with WooCommerce, BigCommerce is a powerful platform with various built-in features and significantly exceeds WooCommerce regarding customer support. Even though this is a hosted platform, its open SaaS allows you the flexibility to imply new features and tools easily.
Why is BigCommerce better than WooCommerce?
While WooCommerce heavily relies on extensions which can cost a lot of money. BigCommerce, on the other hand, significantly surpasses WooCommerce in terms of built-in features.
For example, BigCommerce allows you to send unique messages and offers to targeted types of customers. It also has abandoned cart saver feature by default and a built-in powerful inventory management system.
This platform is also PCI compliant and ensures customer security on your behalf. Therefore, unlike WooCommerce,  you don't need to worry about security issues with BigCommerce.
Other BigCommerce pros
High scalability: BigCommerce – a SaaS platform built for hyper-growth -  has a variety of features that offers strong scalability. BigCommerce has stated that some businesses hosted on their platform have seen a dramatic increase in their normal traffic during Cyber Monday, running at three times the amount and with 100% uptime.
Multiple sales channels: You can also sell on Facebook, Instagram and Pinterest with BigCommerce. All sales made on these platforms will be sent back to your BigCommerce online store.
No transaction fee: BigCommerce does not charge any transaction fees.
BigCommerce cons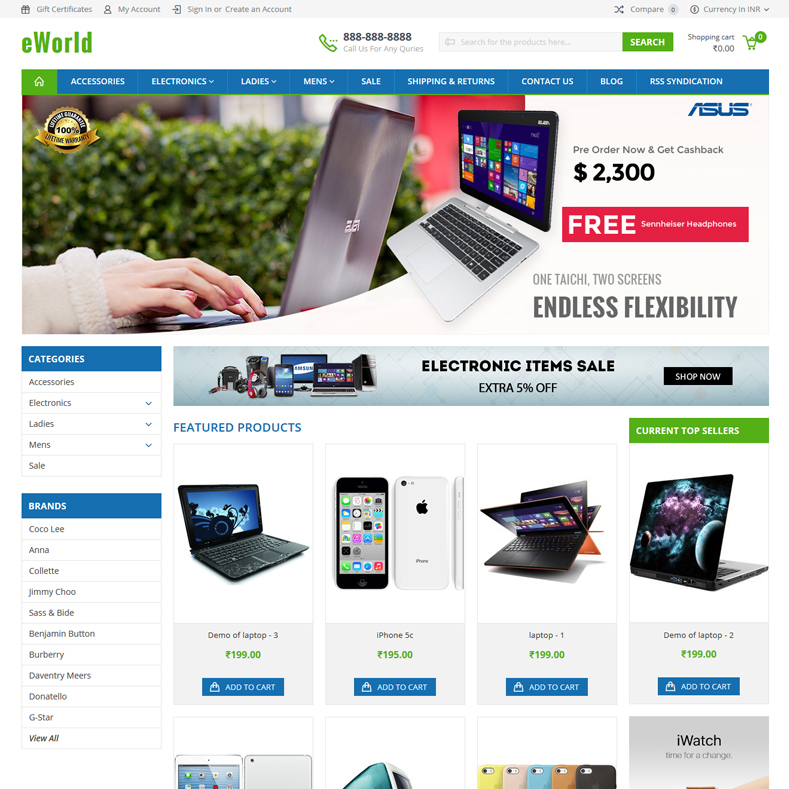 Similar-looking themes: Despite BigCommerce providing a fair number of free and paid themes, most of them look pretty similar. It's also unable to customize themes using HTML or CSS editors.
Implying annual sales threshold: Once you reach a certain level of sales, you must upgrade to the higher BigCommerce plan.
3. Squarespace
The last hosted WooCommerce alternative that I would suggest is Squarespace. This platform will be the right one for you if your most important criterion of a web store is aesthetics. It is the 2nd most popular hosted solution on the market for both website builders and online merchants. Unlike Shopify and BigCommerce, Squarespace suits small to medium-sized web stores.
Why is Squarespace better than WooCommerce?
Initially, Squarespace is better than WooCommerce regarding aesthetics. Squarespace is more intuitive and easier to use than WooCommerce. Squarespace interface feels more polished and thoughtful while that of WooCommerce seems more cluttered. In addition, as discussed above, Squarespace themes are pleasing to the eye. This platform offers over 100 sophisticated themes.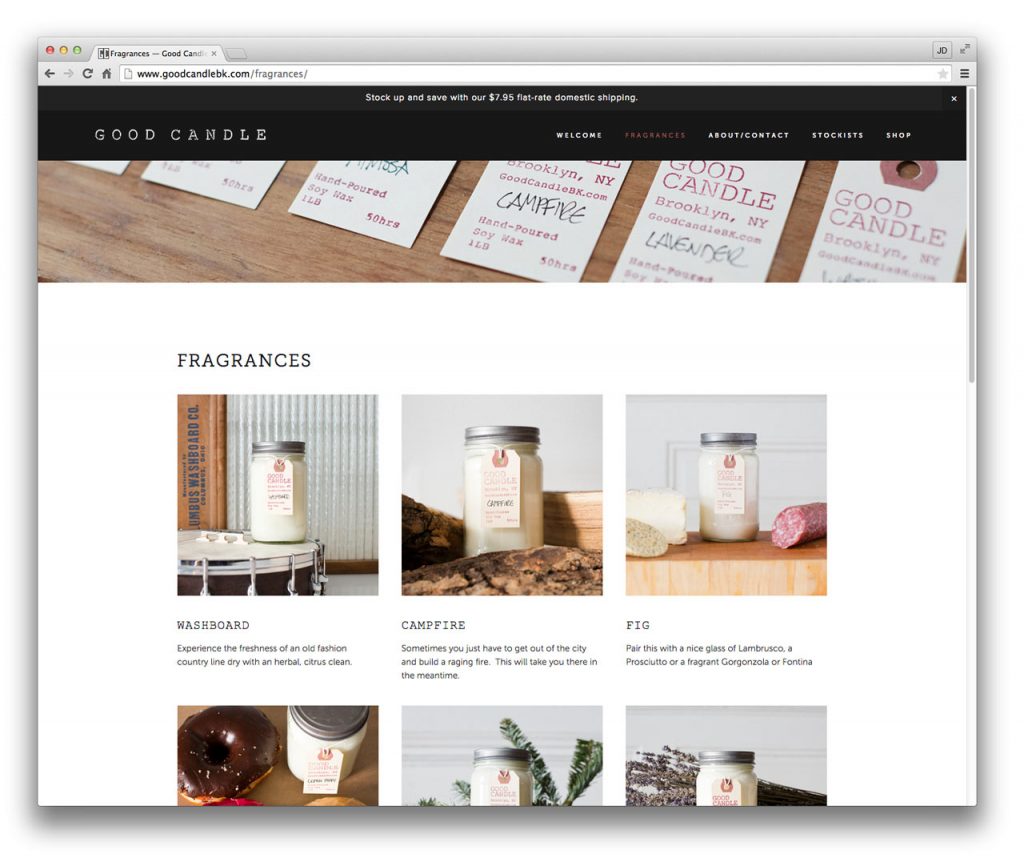 Furthermore, Squarespace has more powerful tools. For example, its Email Campaign feature includes mailing-list, building email campaigns blast and automated campaigns. In addition, Accelerated Mobile Pages tool helps you create streamlined versions of your blog posts so they'll load quicker on mobile devices. Another example is that Squarespace automatically generates sitemap while for WooCommerce, you need to use a third-party plugin to do so.
Another strength of Squarespace is that due to its great server system and AMP, this platform has the best overall mobile and desktop page speed performance, while WordPress ranked nearly bottom.
Finally, similar to Shopify and BigCommerce, Squarespace takes care of security issues for you. Specifically, the HSTS (HTTP Strict Transport Security) mode of Squarespace helps to improve the security of your site.
Other Squarespace pros
Rich blogging features: Squarespace allows commenting, multi-author, post schedule and many other features for you to manage your blog.
Mobile apps: You can edit your site's pages, manage your stores and track analytics on your mobile phone with Squarespace apps. These apps are available on both Android and iOS.
Squarespace cons
Not fully compliant: Even though Squarespace is PCI compliant, it requires some more modification to become GDPR compliant.
No multi-currency selling functionality: You can only choose one currency for a payment processor. You can still enable this function by installing an extension.
Limited payment options: Payment gateway options on Squarespace default are limited to just Paypal, Stripe and Square.
WooCommerce Alternatives: Open Source eCommerce Platforms
In case your priorities are not simplicity and dedicated support and you want more customizability and flexibility, you should definitely go for an open-source platform.
1. OpenCart
The first open-source WooCommerce alternative that I would suggest is OpenCart. If you are running a small to medium online business, OpenCart is right for you. The most remarkable strength of this platform over WooCommerce is that despite being an open-source platform, OpenCart is very user-friendly.
Why is OpenCart better than WooCommerce?
Despite being an open-source platform, OpenCart offers better customer support than WooCommerce. As mentioned above, You can only seek the answers to your queries on WooCommerce online resources or community. Nevertheless, for OpenCart, beside the free community support, you also receive dedicated technical support. This is a paid service including two plans: One-time fix and Monthly. One-time technical help costs from $99 and comes with a 30-day bug-free guarantee. The monthly plan costs $99 per site and provides you with up to 48 hours response time support from experts.
Secondly, OpenCart has multi-store function. This function is not in WooCommerce default. While for OpenCart, you can enable this simply using only one installation, under one admin management. Once you have installed one OpenCart store, then you can create multiple stores right from the admin panel without performing the installation process all over again.
Other OpenCart pros
Ease of use: The sections and items on OpenCart interface are very well-displayed. Almost every service, sector, and industry are represented on this platform, allowing you to use any integration needed. You can even integrate social media, eBay, or Amazon into your storefront.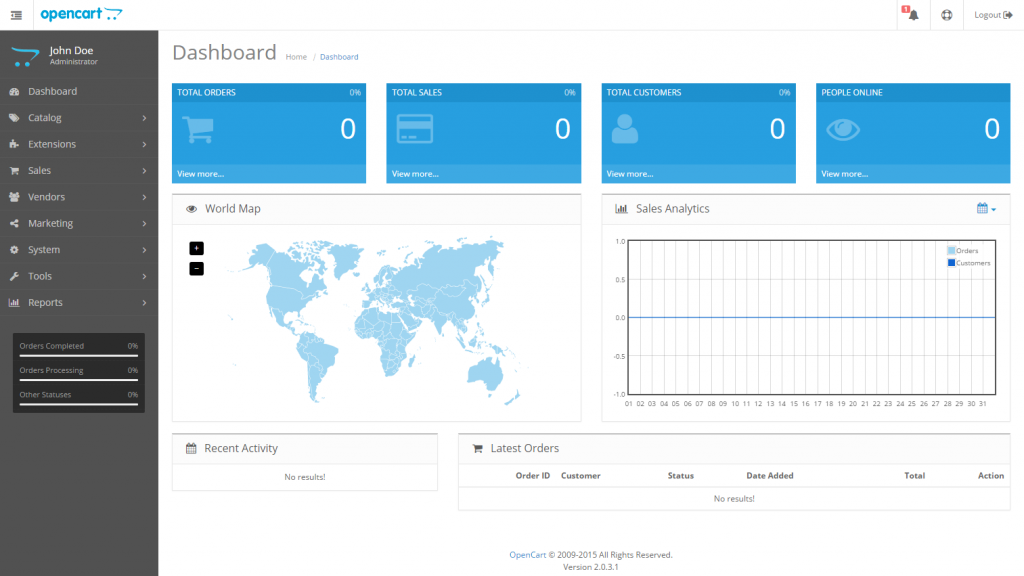 Complete report and analytics: OpenCart automatically generates reports and metrics so that you can frequently update your business performance. You can even customize what the reports cover to fit the needs of your business. OpenCart also allows you to filter and compare data.
Integrate most common shipping methods: OpenCart integrates most common shipping methods available on major eCommerce sites such as FedEx or UPS. You can also use your national postal systems, such as the USPS, Australia Post, or Royal Mail.
OpenCart cons
Duplicate pages with different URLs: When you start building your web store with OpenCart, you may find some duplicate pages having several different URLs, which can negatively affect your SEO.
Slow checkout experience: Without additional plugins, the checkout experience of OpenCart can be slower than other eCommerce platforms. There are many complaints of OpenCart users about checkout page loading time being over 1 minute on their forum.
2. Magento
The second open-source platform that would be a great WooCommerce alternative is Magento. If you are a large-scale business owner and find WooCommerce not powerful enough for your web store, you can take Magento into account. This is a powerful and feature-rich platform for eCommerce professionals. Even though Magento was once considered one of the most complicated platforms, its latest version has improved a whole lot in terms of ease of use
Why is Magento better than WooCommerce?
According to our analysis, Magento has better response time than WooCommerce. For Magento, the average page load time is 665 milliseconds with high availability while the average page load time of WooCommerce is 776 milliseconds. Especially, it takes 1.32 second to reach WooCommerce cart page, which is actually really low.
In addition, Magento is also more suitable for large-scale firms. While WooCommerce is more efficient for small-scale stores, Magento works better with big businesses. This platform is highly secure and performs very well when it comes to massive traffic at a time. Moreover, beside its free Community edition, Magento also offers Commerce editions with outstanding performance, support and features. It is well-known for being capable of comfortably coping with up to 50,000 visits per hour. In fact, Magento can approximately support up to five hundred thousands of products and thousands of transactions in an hour.
Other Magento pros
An abundance of features: Magento has a wide range of built-in features which allows us to manage multiple stores, and support multiple locations, multiple languages, multiple pricing and multiple currencies.
Magento cons
Could be expensive: Since Magento is a resource-incentive and heavy solution, it is a must that you choose a dedicated server to make the best out of this platform, which can be a little pricey. Furthermore, even though the Community edition is free to download, Magento Commerce edition and Enterprise Commerce Cloud are pretty costly. The price of Enterprise Commerce Cloud starts at $40,000 per year and will come up along your revenue growth.
3. Prestashop
The last open-source platform that I suggest is Prestashop. This platform is fairly easy and convenient to install and use. Like other open-source platforms, you have the freedom to modify and customize your store.
Why is Prestashop better than WooCommerce?
In terms of security, despite both being open-source website builders, Prestashop downloadable set-up file is already PCI compliant by default while WooCommerce isn't.
In addition, Prestashop is multilingual from the get-go. You have over 40 languages pre-translated. While with WooCommerce, you'll have to learn the basics of translation of WordPress sites, understand .po/.mo files, and install an additional plugin.
In comparison with WooCommerce, Prestashop also offers more built-in features for the catalogue, product details, logistics, promotional codes, and shopping cart rules. To have these features available on WooCommerce site, you will need to install a few plugins.
Lastly, Prestashop offers more alternative payment methods. WooCommerce allows +100 payment gateways through free and paid plugins. Nevertheless, for Prestashop, you have +250 options on the PrestaShop marketplace or PrestaShop Checkout solution.
Other Prestashop pros
User-friendly: Despite being an open-source platform, Prestashop is easy to manage. The backend interface is very intuitive. Nevertheless, to customize your web store, you still definitely need to have coding knowledge and experience.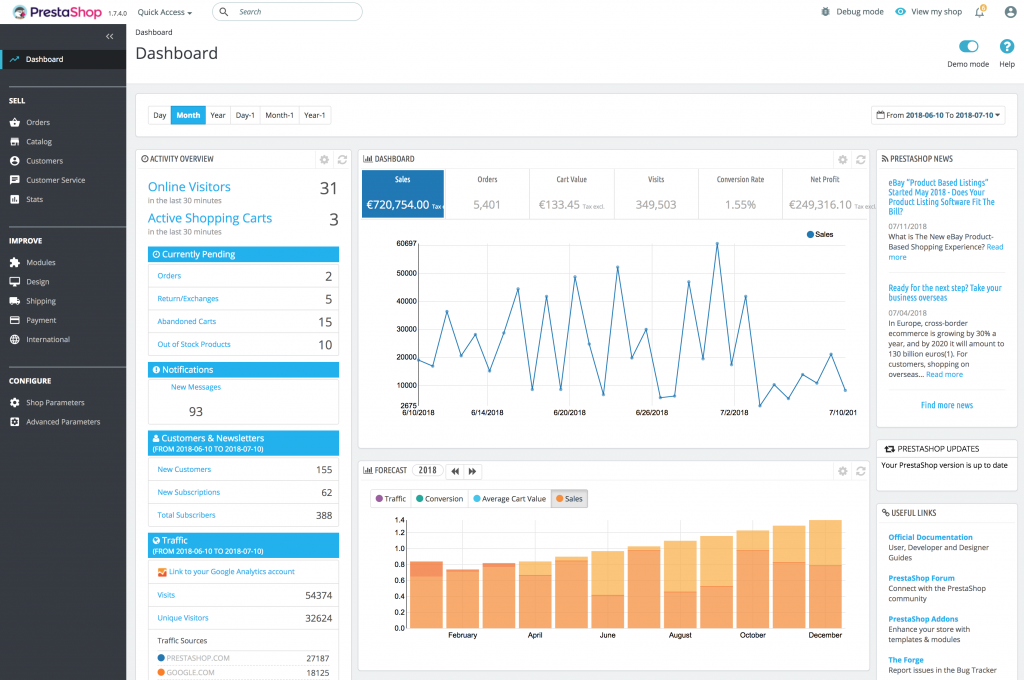 Customer support plan available: Prestashop also provides the same support as WooCommerce does. However, you can pay for their advanced support plans and receive responsive official support from Prestashop experts. The plans cost from $249 to $1399 depending on the support level.
Prestashop cons
Limited scalability: Very large numbers of visitors and orders can cause slow loading time and backend errors on a Prestashop web store. Keep in mind that I'm referring to eCommerce global heavy-weights. If you are operating a medium-scaled store, Prestashop still performs beautifully.
Conclusion
In this article, I have discussed 6 WooCommerce alternatives, their pros and cons, and how they solve the problems that you may face with WooCommerce. Hopefully, this article has the information that you are seeking and has helped you make a decision.
If you are planning on migrating from WooCommerce to Magento, WooCommerce to OpenCart, WooCommerce to BigCommerce or any other platforms, LitExtension team is willing to help! As the world-leading shopping cart migration tool with 140,000+ successful migrations for 40,000+ worldwide customers in the last 6 years, LitExtension can transfer all your data including products, customers orders automatically, quickly, and accurately, especially, with no technical skills required.
You can find the list of LitExtension supported carts here. If your platform is not on the list, contact our team via live chat to make a request. For any further information about LitExtension, please feel free to contact us!
Join our Facebook Community to get more eCommerce tips and news.