Wix is one of the most favored shopping carts in the market, especially for eCommerce beginners and small businesses. Despite its great popularity, Wix still has some limits in features that might prevent your business from scaling up. In this article, LitExtension – #1 Shopping Cart Migration Expert will discuss several Wix alternatives to replace your current online store, including:
After that, you can have a more detailed consideration of whether to migrate from Wix to Shopify, Wix to Squarespace, or to other solutions.
Without further ado, let's get started!
---
What is Wix?
Wix was launched in 2006 as a cloud-based eCommerce platform. It has a fantastic drag-and-drop site builder for making small websites. Wix is one of the top Shopify alternatives, having powered more than 8 million websites throughout the world.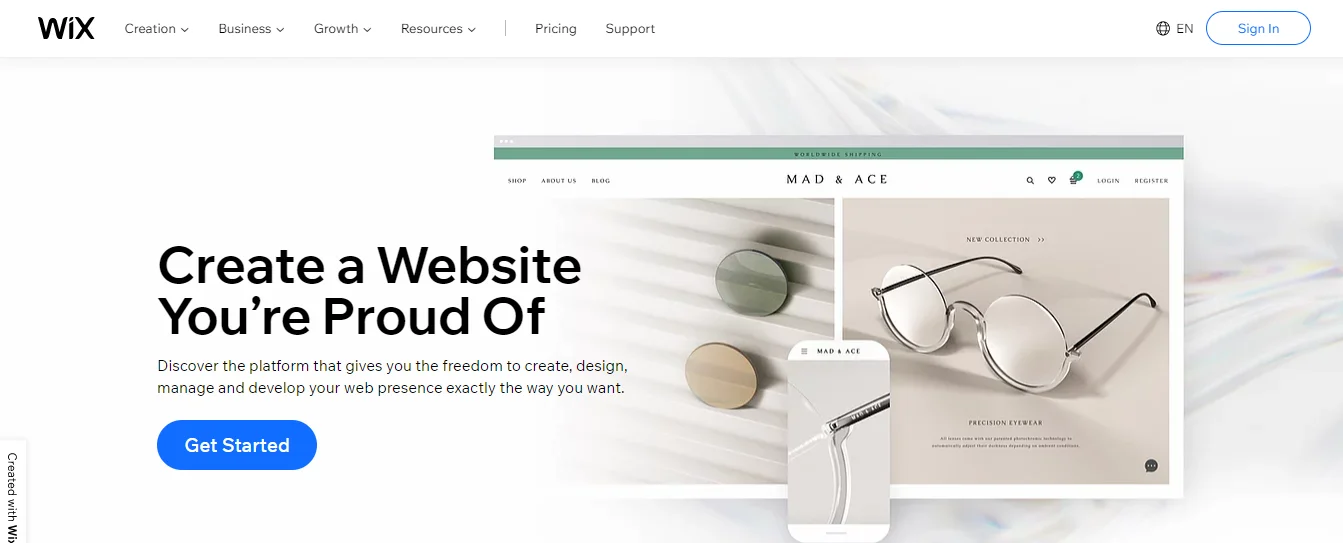 Wix Pros
Upgraded design templates are provided.
The user interface is simple and intuitive.
Wix ensures the security of your website without slowing it down.
Users have a lot of creative freedom and flexibility, which means they can simply alter their website's design to look exactly the way they want it to.
Wix Cons
Can't change templates.
Wix does not allow multi-currency transactions.
Your website is hosted on Wix.
Read more on Wix eCommerce review to grasp all features analysis!
---
6 Best Wix Alternatives to Make Your Own Website
Here's a quick overview of Wix alternatives along with their outstanding features to help with your consideration.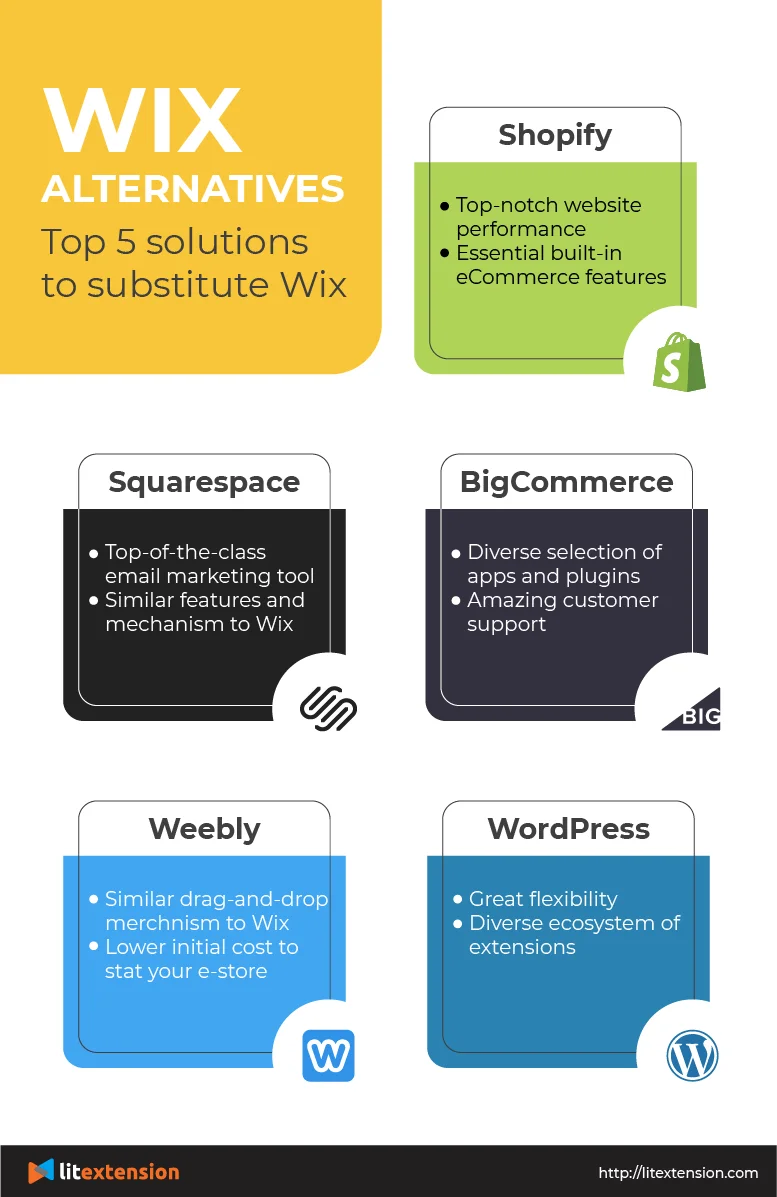 #1. Shopify
Shopify is one of the top solutions to be an alternative to Wix. This website builder is currently the home for more than 4 million online stores globally, making it a front-runner in the hosted eCommerce solution market.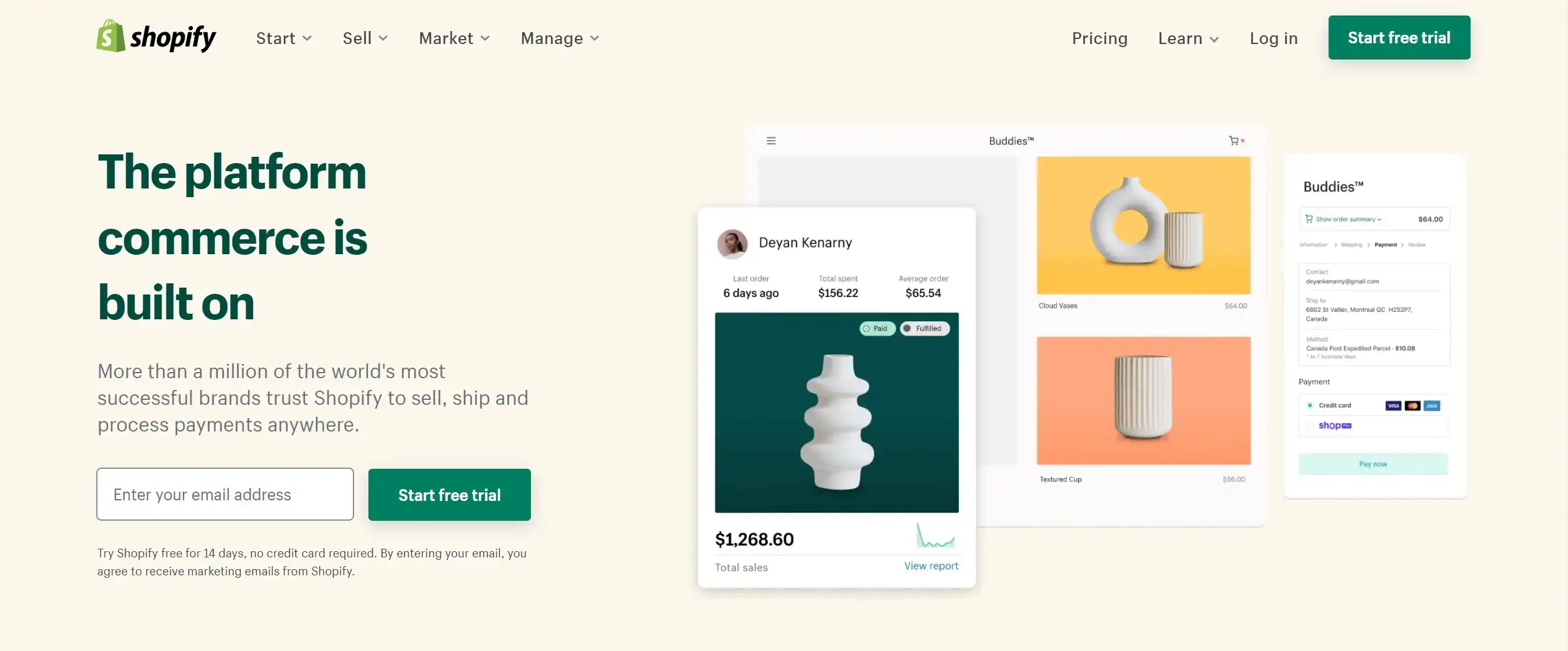 Shopify Pros
The most distinguishing feature that makes Shopify one of the best Wix alternatives is the top-notch performance it offers. It only takes 2.59 seconds to fully load a site on Shopify. Meanwhile, Wix users have to wait nearly 5 seconds to be able to interact with the storefront.
As a result, users are less likely to abandon your store due to the slow loading speed. In case you want to effectively improve your online store speed, Shopify also provides a practical guideline to help you with this topic.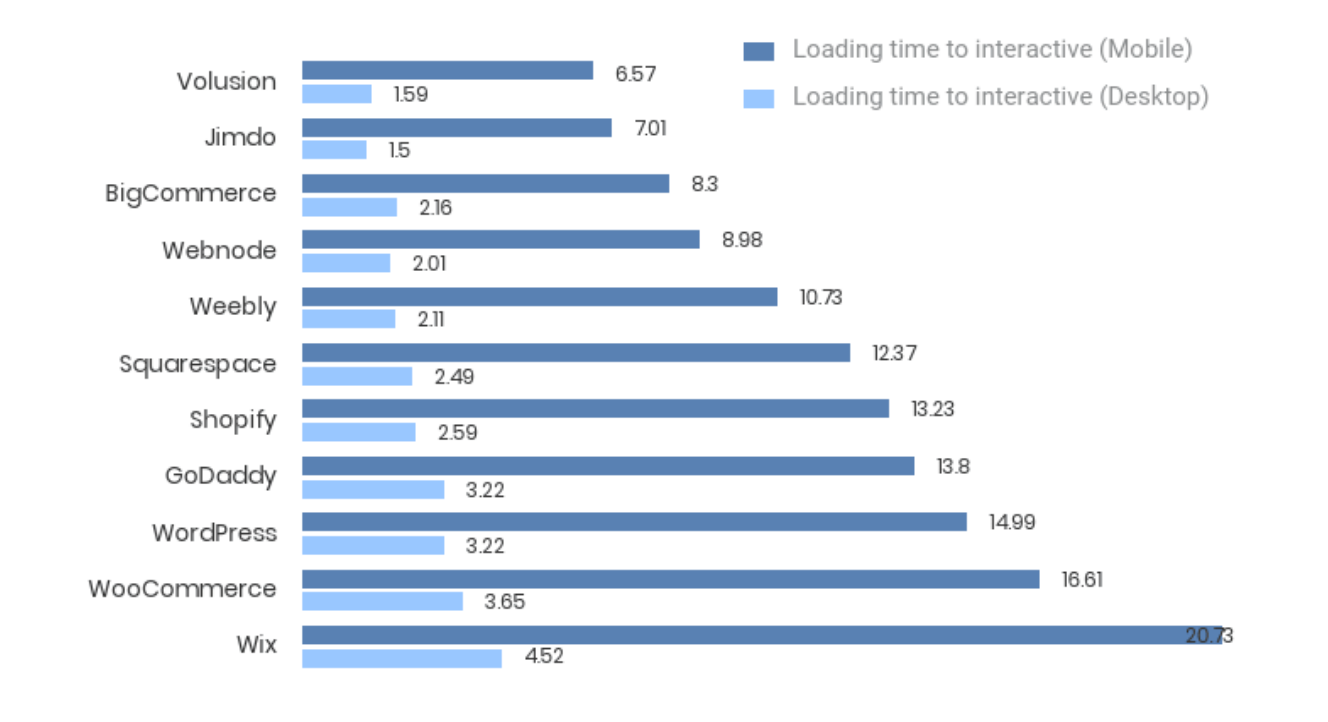 Furthermore, Shopify also comes with essential eCommerce functions to manage your online store. This platform comes with outstanding built-in features, for example, Shopify inventory management, Shopify sales tax, and Shop Pay accelerated checkout.
Moreover, Shopify allows users to integrate with multiple marketplaces and sell everywhere (for example, with the help of LitCommerce – a Multichannel Selling Solution). As a result, you can easily monitor all of your products, orders, and customers without switching back and forth between different platforms.
Besides, Shopify is one of the leading solutions to provide a mobile widget on your phone. This widget will display the total sales of your Shopify store right on your mobile devices. Therefore, you can keep track of all the essential activities right at your fingertips.
Shopify Cons
Alternative payment methods may incur additional transaction fees.
Limited SEO optimization
Limited product possibilities and variants
Monthly fees build up with apps
Shopify Pricing
Shopify Lite: $9/month
Basic Shopify: $29/month
Shopify: $79/month
Advanced Shopify: $299/month
Shopify Plus: Custom Pricing
You can check out Shopify pricing analysis to know which one would fit your business here!
Hey! Don't forget that we've got you a comprehensive comparison of Wix vs Shopify.
Need Help To Migrate Your Store?
If you are intending to migrate from Wix to Shopify, LitExtension offers a great migration service that helps you transfer your data from the current eCommerce platform to a new one accurately, painlessly with utmost security.
#2. Squarespace
What is Squarespace?
Squarespace is a neck-to-neck competitor to Shopify and both platforms are great Wix alternatives. Currently, 1.2 million online stores are hosted on Squarespace, making it the 2nd most popular hosted solution on the entire Internet. You can get access to full resources on Squarespace review here!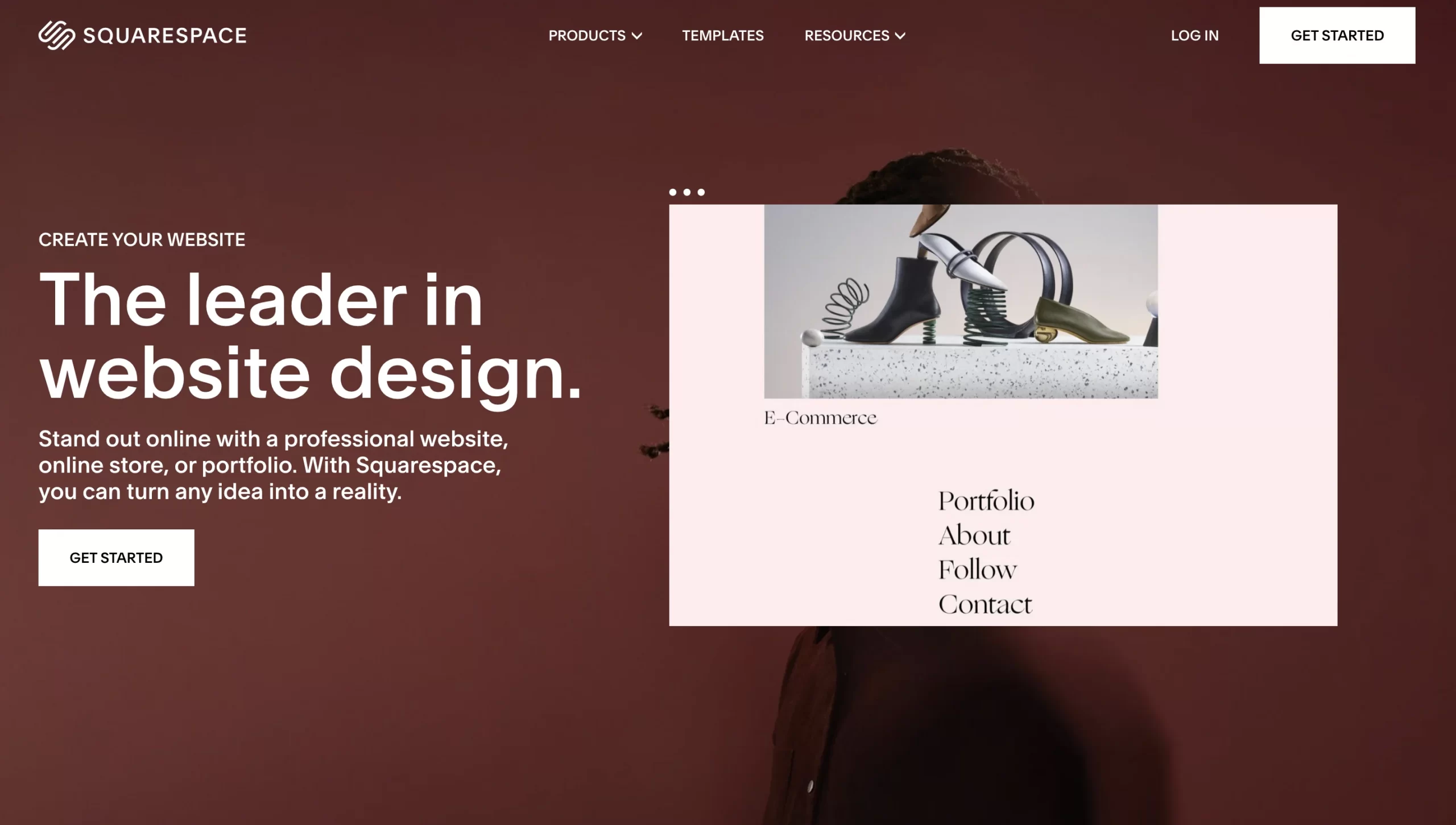 Squarespace Pros
Squarespace doesn't offer the most diverse collection of themes and extensions. However, when it comes to eCommerce features, Squarespace is a notch better than Wix. While Wix requires an upgrade to Wix Ascend to get the full marketing functions, Squarespace SEO features are already available. This website builder provides a top-of-the-class email marketing tool that allows you to craft a seamless campaign using its pre-made templates.
Besides, Squarespace also offers a built-in analytics system to help you easily keep track of your campaign and make necessary adjustments.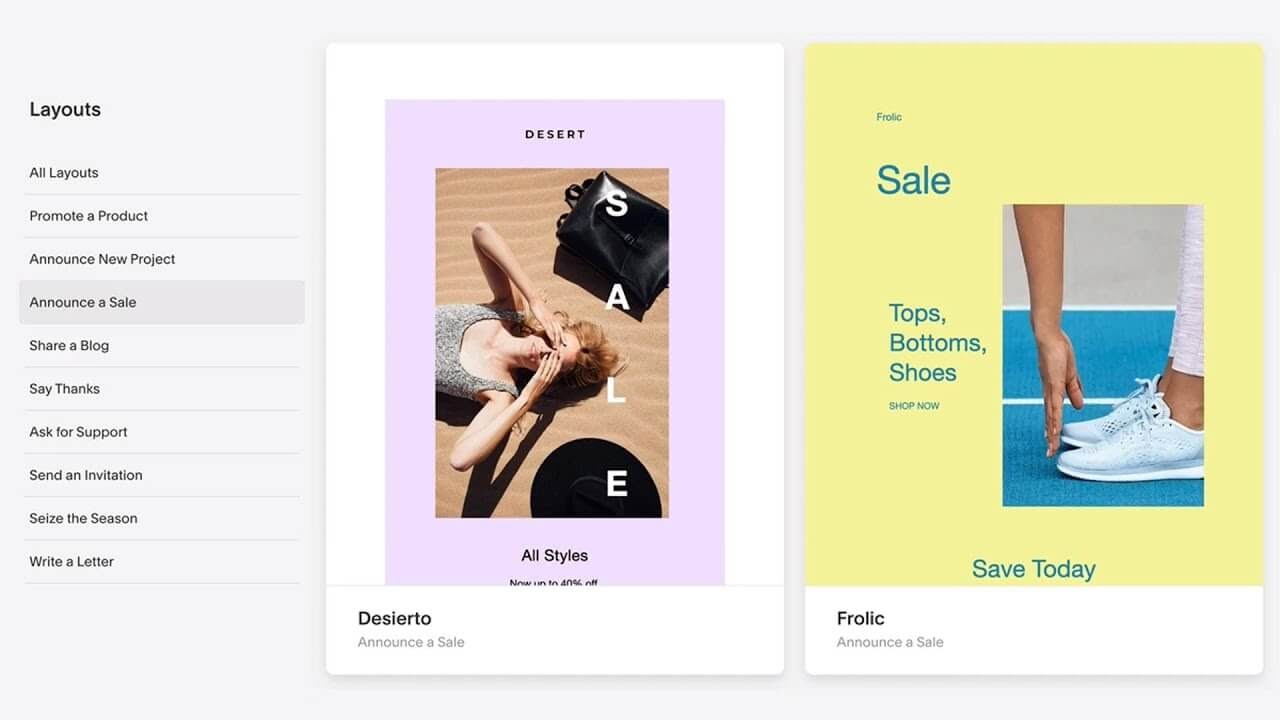 The battle of
Wix vs Squarespace
is a nip-and-tuck competition, both platforms offer quite similar features to customers. Therefore, Squarespace is clearly one of the top choices to consider when it comes to Wix alternatives.
Squarespace Cons
For newcomers, the dashboard can be a little confusing.
Can't change templates in version 7.1.
Squarespace Pricing
Personal plan: $16/month
Business plan: $26/month
Basic eCommerce plan: $35/month
Advanced eCommerce plan: $54/month
If you wish to know more about all the pricing plans of Squarespace, please pay a visit to Squarespace pricing!
#3. BigCommerce
What is BigCommerce?
BigCommerce is not the website builder with the most users on the entire Internet. Nevertheless, it has proven itself to be a worthy competitor to alternate Wix.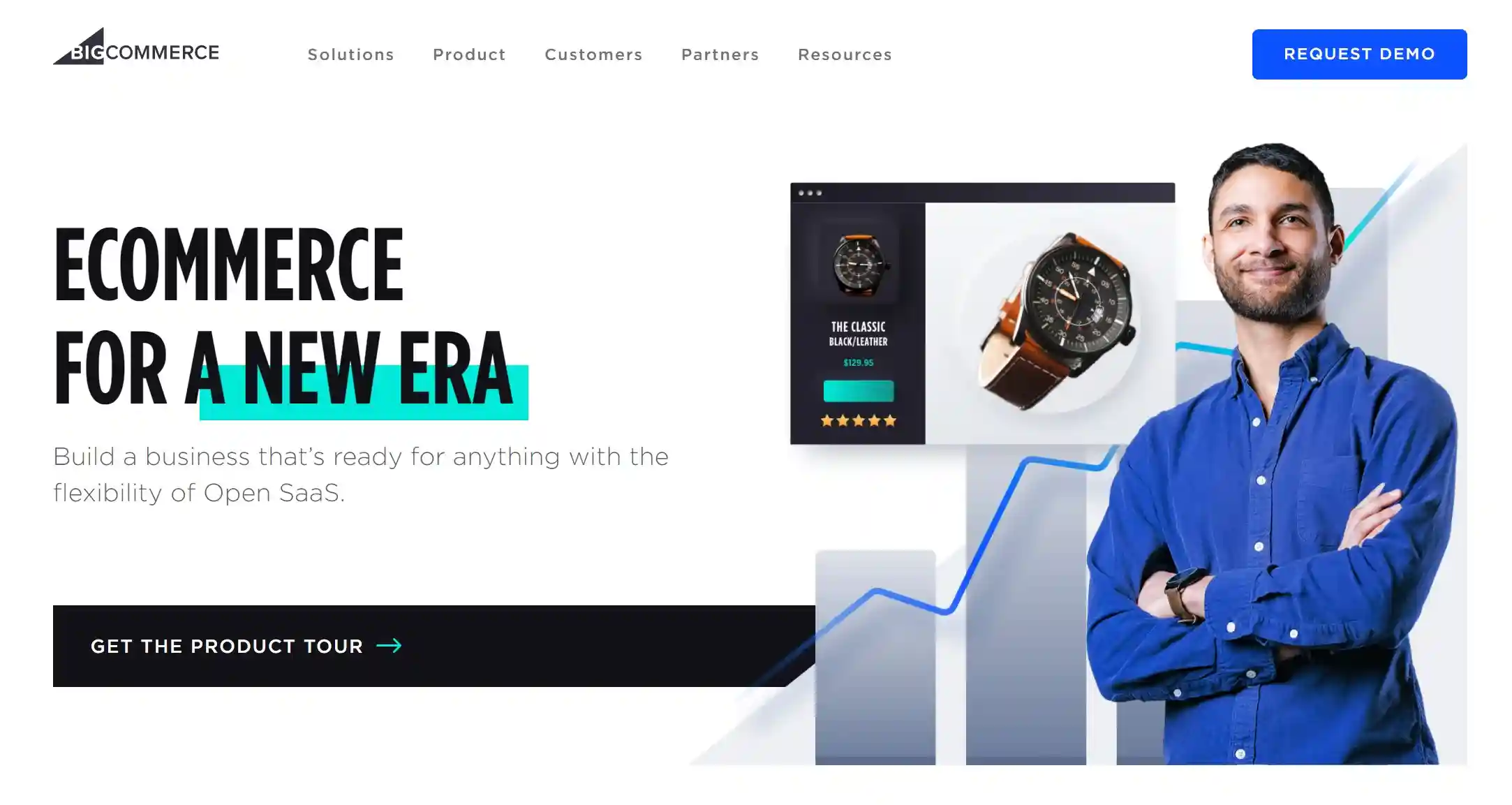 BigCommerce Pros
Unlike Wix, BigCommerce comes with a diverse selection of apps and integrations on its marketplace. This website builder provides nearly 1000 extensions, both paid options and free-of-charge ones. These add-ons are divided into 20 categories covering every stage of building your online business. Each app comes with a ranking system for better consideration before installation.
In short, with BigCommerce, store owners can easily find a suitable way to expand their stores' capability.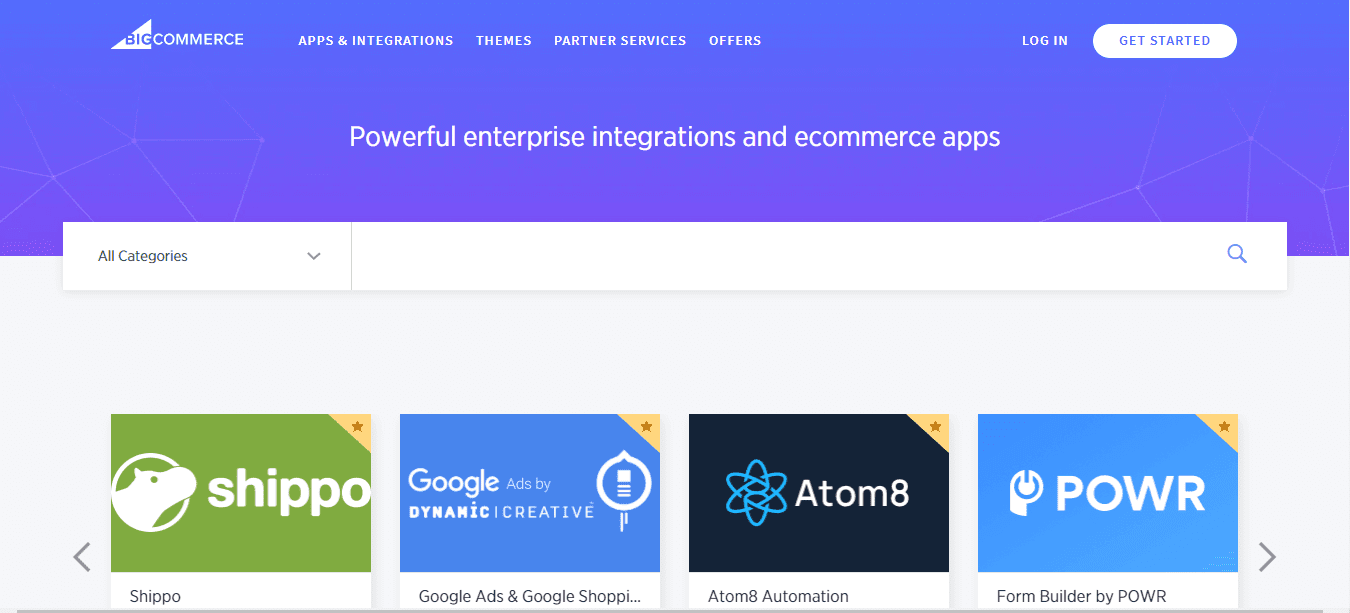 Besides, BigCommerce has amazing customer support. It pays close attention and cares about its users. Upon registering, users will receive a 10-minute discussion via phone call with BigCommerce support agents to understand your business and how they could help you achieve success.
BigCommerce also dedicates a virtual Help Center with over 20,000 solutions and 4,000 ideas, along with 24/7 support via email, live chat, and phone calls to assist users.
Want to migrate to BigCommerce
Consider migrating from Wix to BigCommerce? Let LitExtension – #1 Shopping Migration Expert assist you. LitExtension offers a great migration service that helps you transfer your data from the current eCommerce platform to a new one accurately and seamlessly with utmost security.
BigCommerce Cons
Can't switch to another template in version 7.1
No phone support
BigCommerce Pricing
Standard Plan: $29,95/month
Plus Plan: $79,95/month
Pro Plan: $299,95/month
Enterprise Plan: Custom Pricing
Get access to the full analysis of BigCommerce pricing plans here.
#4. Weebly
What is Weebly?
Wix and Weebly are quite similar. Both platforms are extremely easy to use and friendly with eCommerce beginners and non-coders. However, Weebly seems to be not as successful as Wix in attracting users, since this solution only takes up 7% of the total hosted solution usage distribution on the entire internet.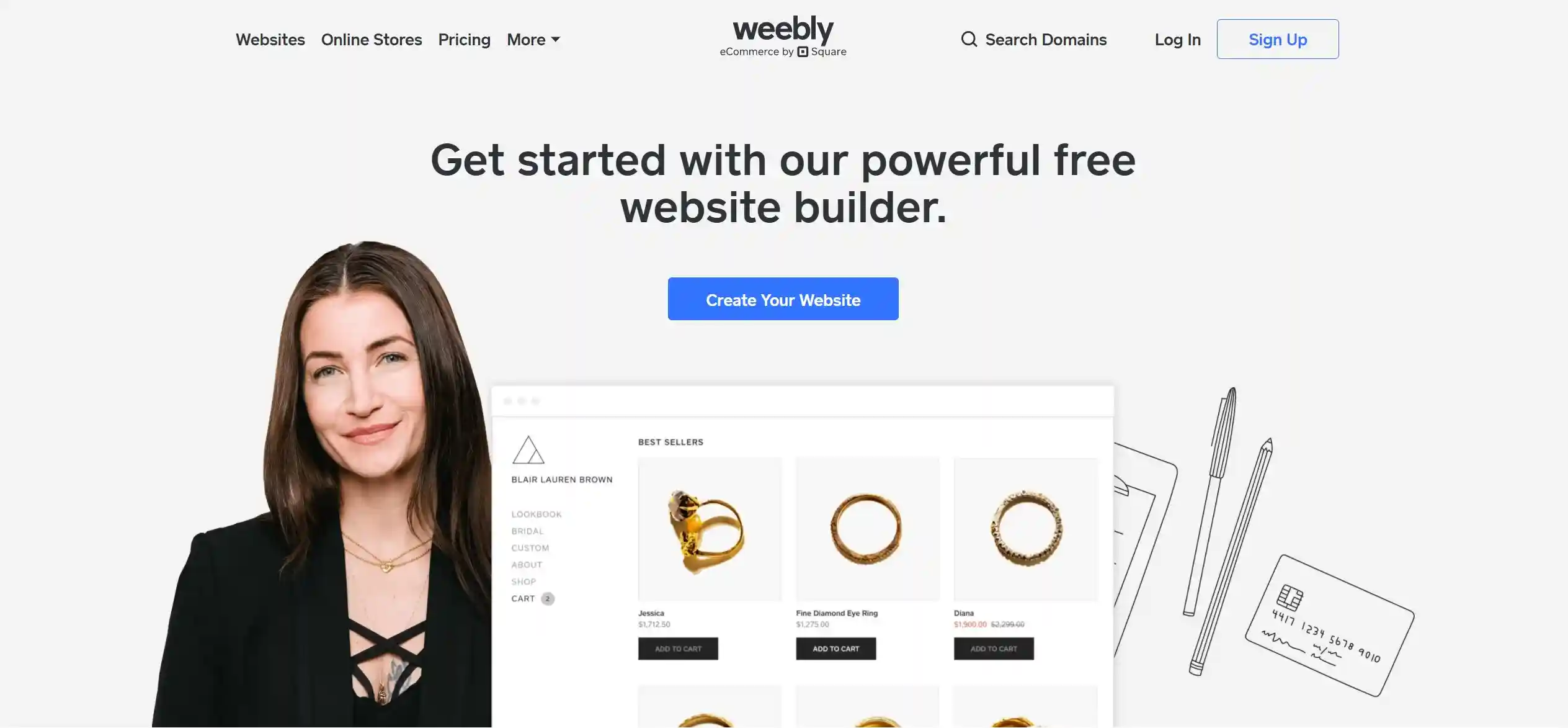 Weebly Pros
The main difference that Weebly gains leverage over Wix is the lower initial cost to kick start your business. Sure, both Wix and Weebly come with a free option to create your website along with different pricing plans for business purposes. Nevertheless, Weebly offers more cost-saving options, ranging from $12 to $38 per month. Meanwhile, the lowest pricing tier of Wix charges users $17 per month.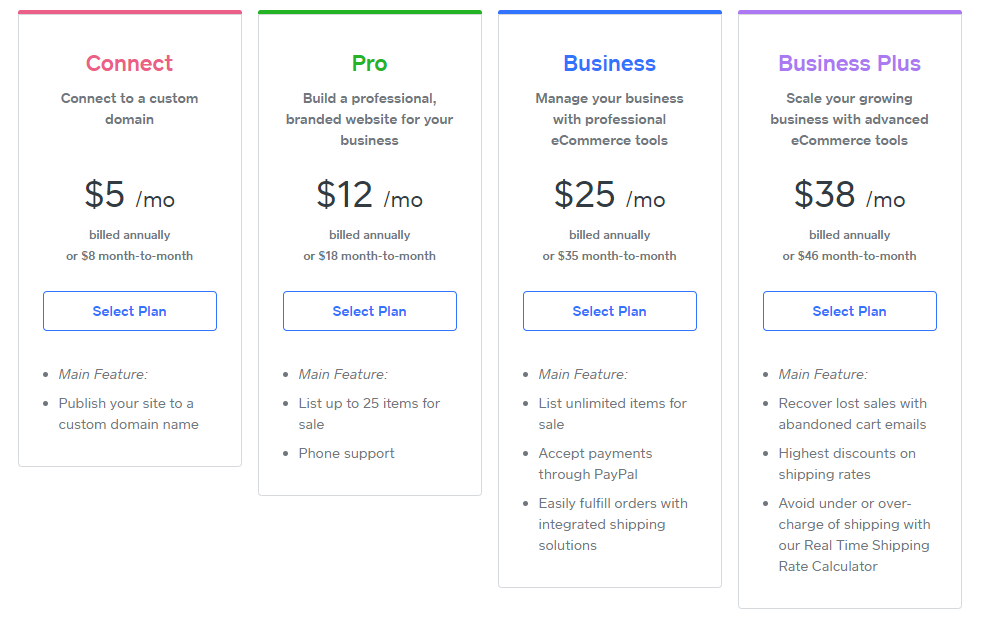 Weebly Cons
Limited drag-and-drop customization
No personal restore option
No ADI option
Weebly Pricing
Pro Plan: $12 per month
Business Plan: $25 per month
Business Plus Plan: $38 per month
Hey, you! Don't forget that we have an ultimate Weebly eCommerce review article that provides you with all the essential information about this platform! We also got you a comprehensive comparison between Wix vs Weebly to resolve all your concerns!
#5. WordPress
What is WordPress?
Unlike Wix, WordPress is an open-source eCommerce solution. WordPress is a dominant platform in the eCommerce market with over 30 million users worldwide, accounting for 79% of the open-source distribution on the entire Internet. You can take a look at this Wix vs WordPress comparison here for more information.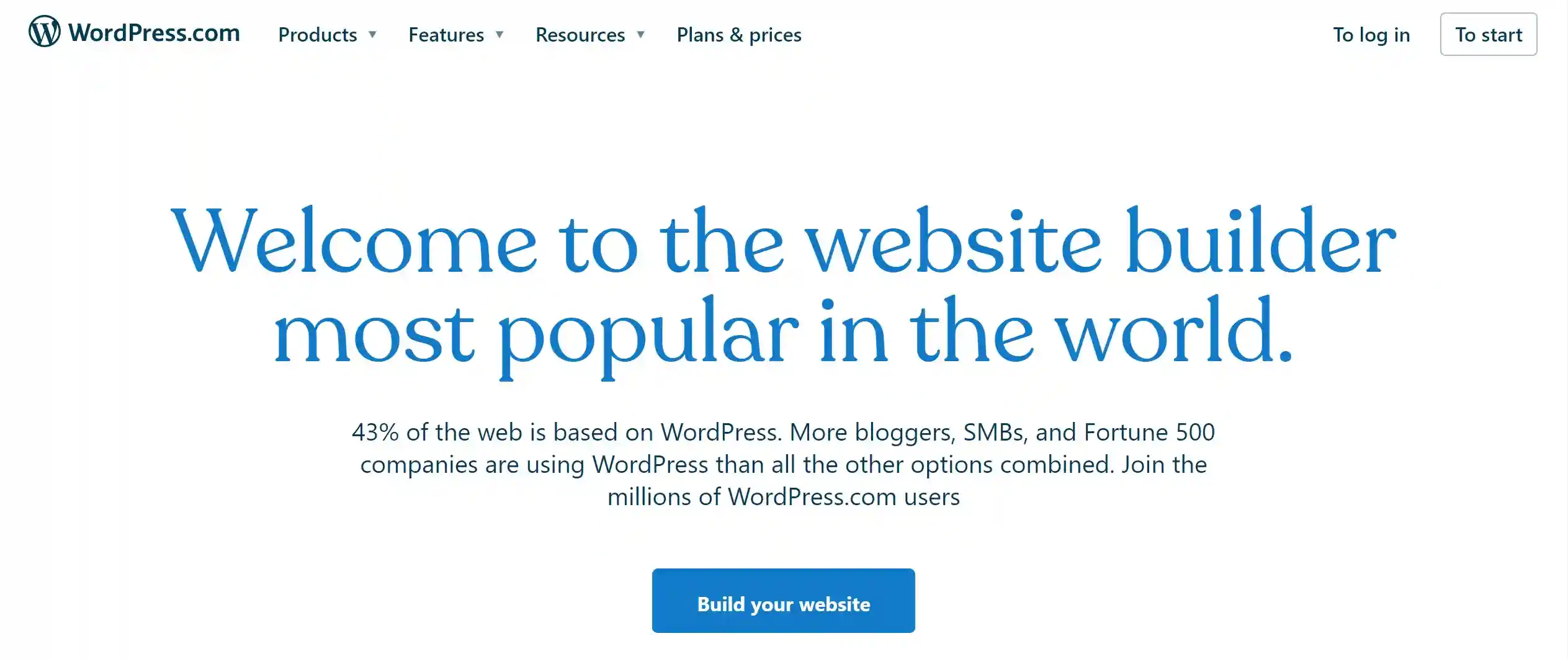 WordPress Pros
It gives users complete control over their websites, from their storefront to the underlying code. WordPress is a renowned content management system (CMS) with a plethora of eCommerce plugins to help you step up your business game.
Want to learn more about WooCommerce, WordPress's most famous eCommerce plugin? Tap right in to unveil everything you need to know about this platform via WooCommerce Review.
WordPress clearly has an upper hand in terms of flexibility. The nature of the open-source platform grants users an endless ability to customize and personalize their website, both in the storefront and in the back office.
With that being said, it is not impossible for eCommerce beginners to kick-start their online store with this platform. WordPress provides a clear and linear dashboard panel to help users, even non-coders navigate through every section of their store.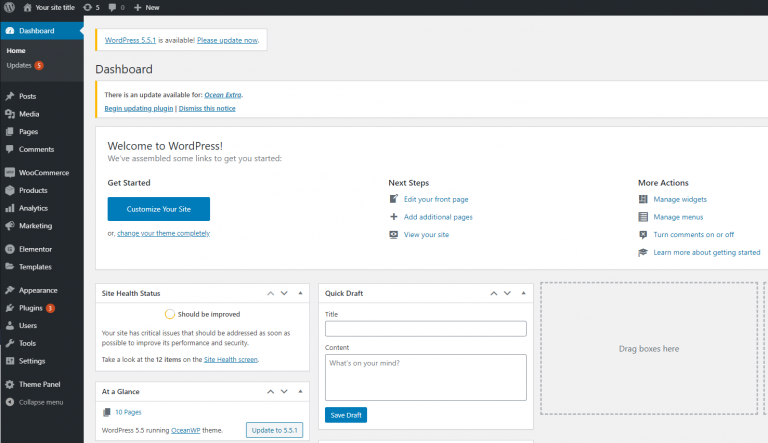 On another note, this platform has gained a great reputation in the diverse ecosystem of extensions. This platform provides a great abundance of plugins in the app market, with over 58,000 plugins available in total, 980 of which are dedicated to eCommerce purposes.
One minor downside of this solution is that these extensions are not divided into different sections based on their function. As a result, some users might find it difficult to browse through the app market to find an optimal solution for their store.
WordPress could be a new game-changer amid the all-in-one hosted solution service. You can consider performing a Wix to WordPress migration to make full use of the flexibility and customizability it offers.
WordPress Cons
You are in charge of your website.
No built-in drag-and-drop website builder.
Basic knowledge of HTML and CSS is required.
WordPress Pricing
Domain name: $12/year.
Hosting: from $2.95/month.
Pre-made themes: $0 – $200 (one-off charge).
Plugins: $0 – $1,000 (ongoing or one-off charge).
Security: from $50 (ongoing or one-off charge).
Developer fees: $0 – $1,000 (one-off cost).
What is Pixpa?
Pixpa is an all-in-one. DIY website builder platform, which can be an excellent alternative to Wix for photographers, artists, creators, and business owners. With a stunning range of pixel-perfect, mobile-optimized and responsive templates, and a beginner-friendly interface, Pixpa can help you build a beautiful, professional website without touching a single line of code!
Pixpa Pros
Pixpa's main advantages over Wix are the accessibility, ease of use, and the sheer range of features that it offers at a much more affordable price point.
The feature-rich platform comes with multiple gallery options, eCommerce galleries, an online store builder, a client-proofing platform, comprehensive blogging tools, integrated SEO and marketing tools, and more.
By opting for Pixpa's Expert and Business tier plans you can get a free, one-time website setup service where a Pixpa expert sets up your website for you! This makes Pixpa the perfect Wix alternative for you if you want a hands-off website building experience similar to the Wix ADI but with more personalized and exclusive service.
Pixpa Cons
Custom domain names need to be purchased from a third party.
Not a freemium service. Pixpa only offers paid plans.
Pixpa Pricing
Light – $3 per month
Personal – $7 per month
Expert – $10 per month
Business – $16 per month
---
Wix Alternatives: Key Takeaways
Wix website builder is so popular. In fact, it can sometimes feel like the only choice. However, whether you want to create an online business or a blog, and whether you're a newbie or a coding master, there are a plethora of other excellent options.
Squarespace is our favorite Wix alternative because it combines high-quality designs with powerful functionality while also being less expensive. It also has better templates and assistance, so you should have a good time working with it!
However, it isn't the only option. Here are other Wix alternatives that you shouldn't miss:
Shopify – Best for eCommerce
Squarespace – Best for design
BigCommerce – Best for purely online stores
Weebly – Best free plan for small businesses
WordPress – Excellent for SEO and blogging
Pixpa – Great for photographers
---
3 Reasons Why You Should Move away from Wix
With the launch of the eCommerce version, Wix has shown a determined attempt to expand its functions to support websites. However, it is not an ideal shopping cart solution to build your store, especially in the long run. Here are the reasons why you should consider finding the best alternatives to Wix for your online business.
1. Slow performance
One major disadvantage of Wix is its lackluster performance. Research indicates that a website on Wix takes 4.52 seconds on average to load on a desktop, and this number on mobile devices is 20.73 seconds. This result is far slower than other eCommerce platforms in the market like BigCommerce, Squarespace, or Shopify.
Slow loading speed has a negative impact on your customers' experience and your store's conversion rate. According to Google research, 53 percent of online consumers tend to leave a site if it takes more than three seconds to load completely. With nearly five seconds of loading time, your online business on Wix might be prone to customers and sales loss.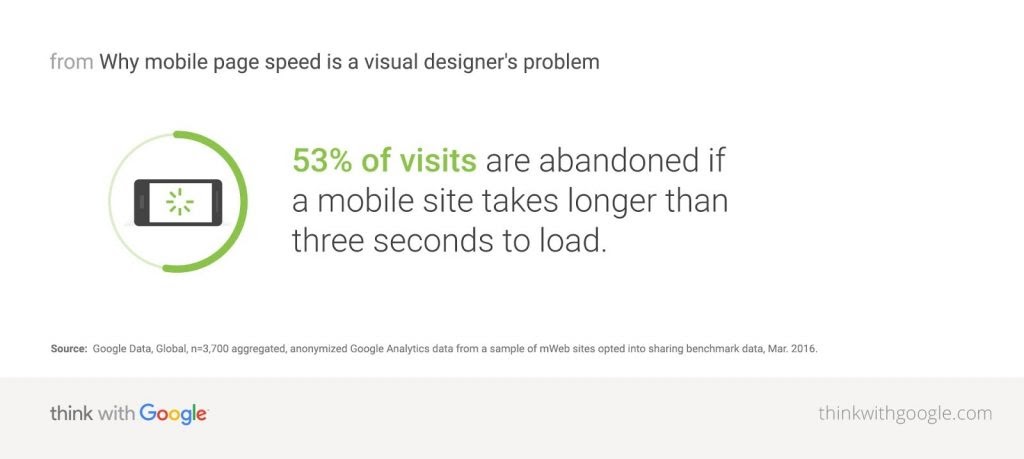 2. Poor marketplace
Not every platform comes with innovative and up-to-date eCommerce built-in features. As a result, in some cases, third-party apps will be handy when you need to improve your shopping cart capabilities and functionality.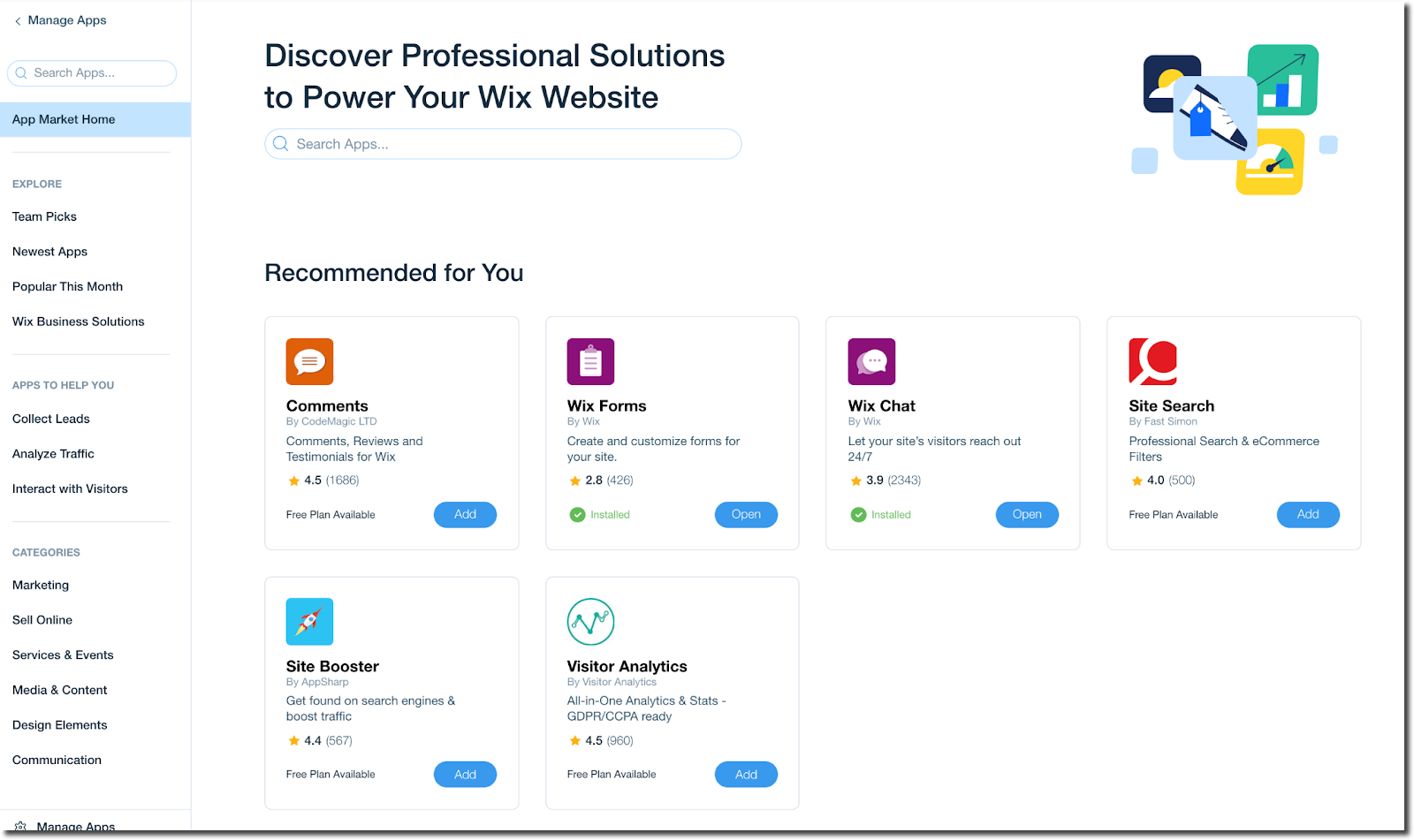 Regarding the marketplace size, this is another big drawback that Wix needs to overcome. This website builder only offers a limited selection of add-ons.  This might restrain users from finding a perfect additional function for their stores.
Wix only provides over 200 extensions on its App Market. At the same time, other rivals in the industry, like BigCommerce or Shopify, grant users access to thousands of apps to manage their stores more effectively.
3. Inflexible website template
Wix is a simple and easy-to-use eCommerce platform with a drag-and-drop mechanism to build your website. It has gained a great reputation for its ability to create a stunning storefront using Wix ADI or Wix Editor. With Wix, users, even those with little knowledge of design principles and UX/UI coding skills, can easily create an elegant, eye-catching, and functional website.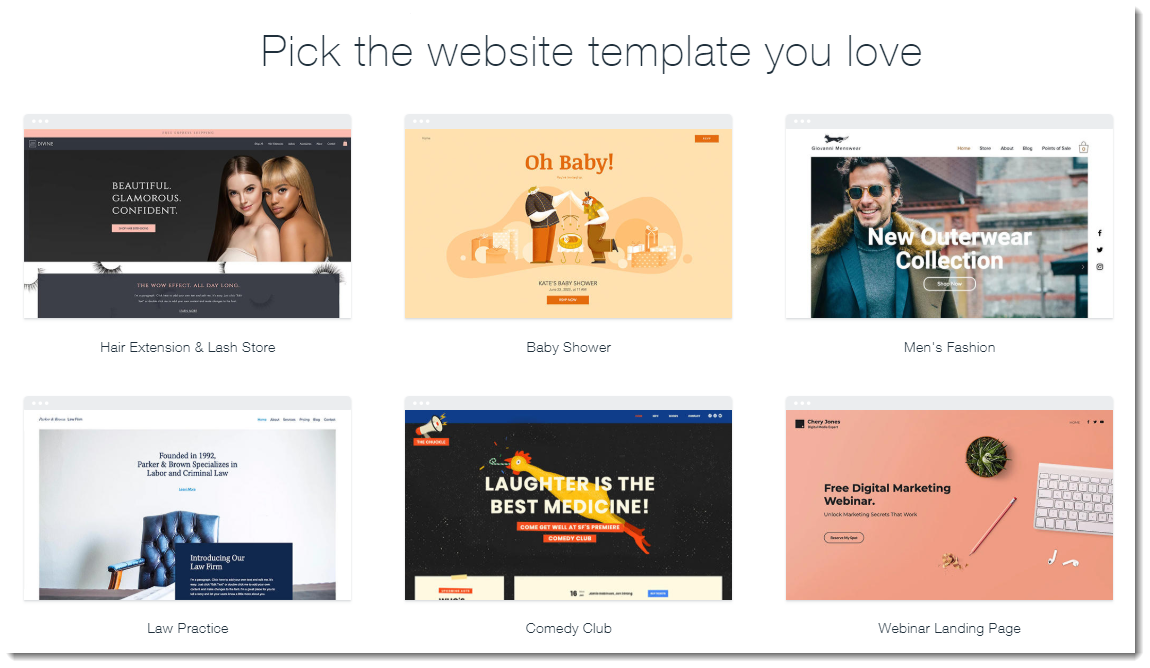 Howbeit, this has led to another dilemma, inflexibility when switching between website templates. While another eCommerce platform allows users to freely change their current theme, it is impossible to apply a different template to an existing Wix site. It would cost lots of time and effort to replace the elements if you decide to sell in another industry.
---
Wix Alternatives: FAQs
Why is Wix bad?
The major drawback of Wix is its mediocre performance. Compared with other Wix competitors, this platform significantly loads slower. This can potentially lead to sales loss and affect your store's SEO score.
Who are Wix competitors?
The top candidates for Wix alternatives are Shopify, Squarespace, BigCommerce, Weebly, and WordPress. These platforms outshine Wix in terms of built-in eCommerce features, flexibility, and integrations.
Is Wix affordable?
Unlike other Wix alternatives like Shopify and BigCommerce, Wix offers a free pricing plan. Users can use Wix for free or upgrade to a higher Wix pricing tier.
---
Final Words
In this article, we have pointed out the reasons why users are moving from Wix to another eCommerce platform. Albeit Wix's popularity in the eCommerce industry, it is blamed for the lackluster performance, poor integration, and inflexibility of a website template that drive users away from Wix.
In the latter part of this article, we have discussed the five most potential candidates to be Wix alternatives. Each platform has its own strength, it's up to users to select the most suitable eCommerce solution for their business.
Last but not least, we have answered some burning frequently asked questions about Wix alternatives. If you have any other questions or inquiries regarding this topic or want to move away from Wix, please don't hesitate to contact our support agents.
Last but not least, visit LitExtension Blog to grasp more eCommerce insights, and join our Facebook Community to connect with other eCommerce gurus.