Building an online store can be as easy as a piece of cake, with eCommerce platforms like Shopify allowing you to do so in the blink of an eye! However, choosing the right product to sell isn't that easy, and finding best products to sell on Shopify can be daunting for even the most experienced online merchants.
If you are wondering what you can sell on Shopify, look no further! In this article, LitExtension – #1 Shopping Cart Migration Expert will answer your nerve-wracking question by delving into:
Let's wait no more and dive right into it!
---
How to Find Products to Sell on Shopify?
Before discovering the best products to sell on Shopify, we should start by learning how to find them. There are several approaches to consider. You can get inspired by Shopify best sellers, examples from Shopify stores, find products that solve problems or use a number of different research tools to get an idea of what to sell on Shopify. Scroll down and you will find the details for each method right below.
#1. Learn from Shopify best sellers
By analyzing the most successful Shopify stores, you can gain valuable insights into the high demand products to sell and how to optimize your store for maximum conversions.
To make the most out of this approach, you can browse the Success Stories section on the Shopify website and look for Shopify stores similar to your niche or product offerings. After finding what you need, take note of their branding, product selection, and customer engagement strategies, then apply them to your stores accordingly.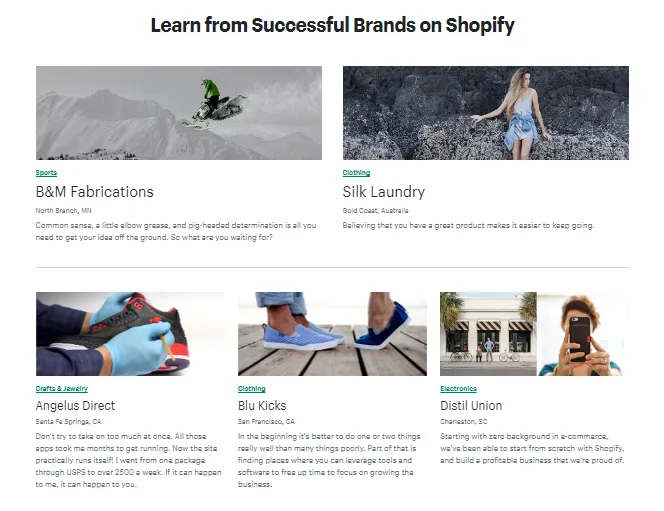 While learning from Shopify best sellers can be beneficial, it's important not to simply copy their strategies. Use their success as inspiration and adapt their tactics to fit your unique brand and customer base.
#2. Look for products that solve problems
Finding Shopify top selling items by looking at the best sellers is indeed a great way to stay up-to-date on the most profitable products to sell online. However, the Shopify trending products may not be a good fit for every business, and there is no guarantee that those products are still on trend when you put them on your shelves.
So what can we do now? Instead, you can look for problem-solving products, starting with yourself or the people around you. When selling this kind of product, you don't have to worry about not generating a sale. If there's a demand, there's a chance to sell the product. Many successful stories were born out of the desire to make life easier, and you could be the next person to follow in their footsteps.
#3. Use a variety of research tools
Last but not least, research tools (such as Google Trends, Amazon Best Sellers, and eBay Best Sellers)… are a powerful way to identify Shopify top products. Google Trends can help you analyze current search trends and interest over time for specific products or niches. Meanwhile, Amazon or eBay Best Sellers is an excellent resource for identifying popular products and niches in the eCommerce space.
This approach can help you uncover untapped markets and find the best item to sell online. However, it's vital to not solely rely on data and trends. Use your own judgment and consider factors like product quality or customer demand when making decisions.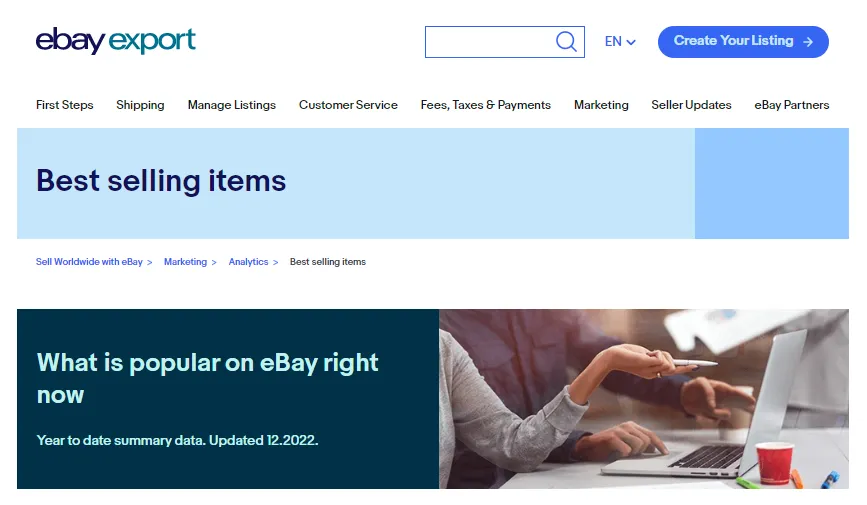 ---
What to Sell on Shopify: 10 Winning Product Ideas
We've arrived at the most important point when you discover the top Shopify products to stock on your shelves. This list includes some of the best products to sell on Shopify 2023, so you can find inspiration for your product offerings whether you're a new or experienced Shopify store owner.
#1. Clothing
Clothing is an ideal product to sell on Shopify for many reasons. First and foremost, it is one of the best things to sell online from home with a vast customer base. Clothing also offers a wide range of styles and price points, allowing merchants to cater to different audiences and niches. On top of that, clothing can be easily sourced from domestic or international suppliers, making it a low-barrier-to-entry product category.
The best Shopify products in this niche include activewear, streetwear, and sustainable fashion. However, it's worth noting that when selling clothes on Shopify, you have to face up with potential challenges such as intense competition as well as the need for regular inventory updates. Therefore, when choosing clothes as the product to sell on Shopify, merchants should focus on niche markets and concentrate on building a solid brand identity. Moreover, Shopify store owners should prioritize product quality and offer a hassle-free return policy to build customer trust.
#2. Jewelry
Jewelry is one of the best things to sell on shopify, with the global jewelry market projected to reach $292 billion by 2025. It offers a wide range of potential items, including necklaces and pendants, earrings, bracelets, rings, or watches. Jewelry is also a versatile product that can be marketed to a variety of audiences and occasions, from everyday wear to special events.
However, selling jewelry on Shopify does come with possible challenges. There is intense competition in the niche and the need to keep up with market trends and improve customer experience constantly. Therefore, merchants should focus on unique designs and materials, build a strong brand identity, and offer high-quality products at competitive prices. Adding to that, they should also prioritize customer service and establish a reliable supply chain.
#3. Pet supplies
With millions of households owning pets and treating them as family members, the demand for pet supplies continues to grow, making it one of the top selling products online. Pet supplies can range from basic necessities such as food and bedding to more specialized items such as toys, clothing, and grooming.
However, with competition being high in this market, it is important for merchants to offer unique and high-quality products and build strong relationships with customers by hosting pet-related events. It's also important for merchants to stay up-to-date with the latest trends and innovations in the pet industry.

#4. Travel accessories
Travel accessories have recently become a popular and lucrative market for Shopify store owners due to the easing of Covid-19 restrictions. With people eager to resume travel, there is a high demand for products such as luggage, backpacks, passport holders, travel pillows, and more.
As more and more people plan for post-pandemic vacations and trips, selling travel accessories on Shopify provides a unique opportunity to cater to this market. However, it is important to keep up with the latest trends in travel and adapt to changing consumer needs. Additionally, merchants should consider the importance of customer service and ensure that their products are high-quality, durable, and meet the needs of the modern traveler.
#5. Health & Beauty products
If you are wondering what product is high in demand, this type of product can be a solid answer to your question. As more and more consumers become health-conscious and environmentally aware after the Covid-19 pandemic, there's a significant growth in demand for natural, organic, and eco-friendly health and beauty products. Skincare, makeup, and personal care products are potential ideas of what to sell on Shopify when you dive into this niche.
With that being said, it can be challenging to differentiate your products and stand out from thousands of health and beauty store owners. Make sure you source your products for reputable suppliers, provide detailed product descriptions, and launch regular promotions and bundle discounts to attract new customers and increase sales volume. With the proper selling strategies and a focus on customer satisfaction, health & beauty products can be profitable products to sell on Shopify.
#6. Physical equipment
When finding the best products to sell on Shopify, physical equipment can be a possible option for many reasons. First, people are becoming more health-conscious and likely to invest in equipment enabling them to exercise at home. Besides that, a wide range of physical equipment is available that generates high-profit margins, from yoga mats to weightlifting machines. Hence, merchants have the flexibility to choose a product niche that suits their interests and expertise.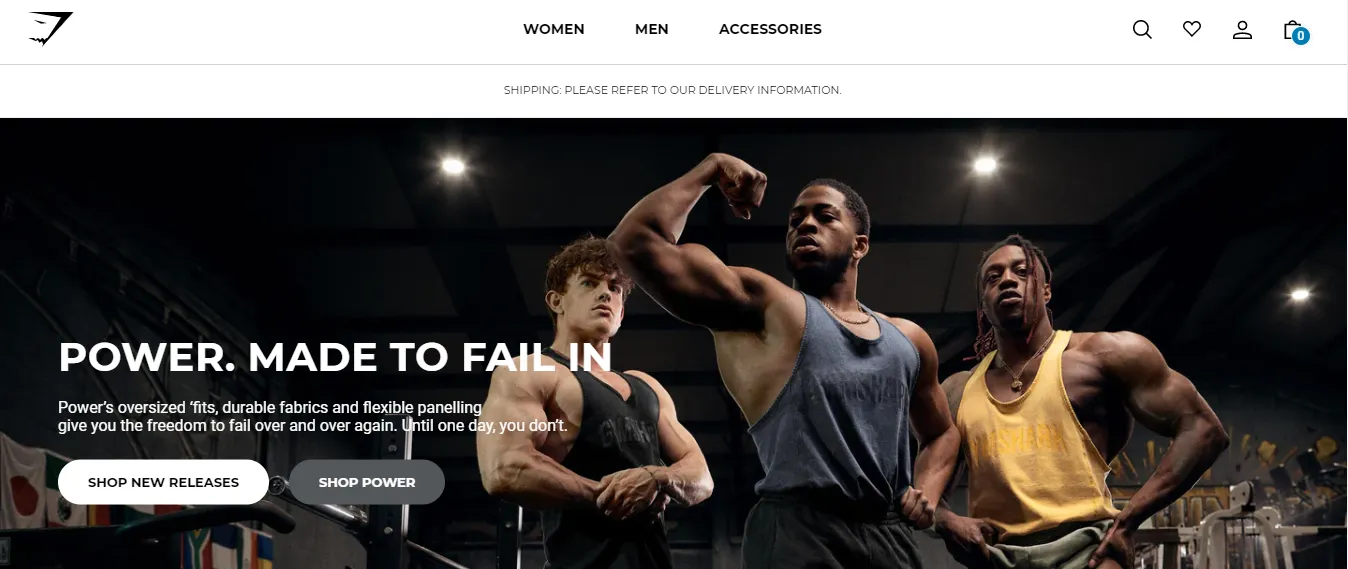 However, opportunities also come with challenges. You might cope with high shipping costs and potential product returns when selling physical equipment on Shopify. To overcome these problems, make sure to create compelling product descriptions and high-quality product images that showcase the equipment's features and benefits. Creating educational content, such as blog posts or instruction videos that show the equipment in use, can help attract potential customers and build trust in your brand.
#7. Fashion accessories
Regarding best products to sell on Shopify, fashion accessories have proven to be successful for many Shopify store owners. From statement jewelry to fashionable bags and belts, customers are always looking for a wide range of items. Adding to that, with the ever-changing fashion trends and the constant need for new accessories to complete outfits, fashion accessories are a high-demand product category that can generate significant revenue.
Just like any other product niche, there are some possible challenges when selling fashion accessories on Shopify, such as high competition in this market, constant updates in fashion trends, and the prone to defects and damages during delivery of the products. Therefore, it's necessary to offer exceptional customer service, provide detailed product information, and keep up with the latest trends in the fashion industry. On top of that, you can partner with influencers and run targeted social media ads to increase brand awareness and drive traffic to your Shopify store.
#8. Candles
If you are looking for high-demand products to sell on Shopify, candles can be an ideal choice. More people are looking for ways to create a cozy and relaxing atmosphere, and candles come in a wide range of scents, colors, and sizes, making them great gifts for various occasions.
However, candles can be fragile and difficult to ship, which can result in damaged products and negative customer reviews. Therefore, when choosing candles as the best products to sell on Shopify, you should use sturdy packaging materials and consider offering free replacements for any damaged items. Moreover, you should also be transparent about your shipping policies and estimated delivery times to manage customer expectations.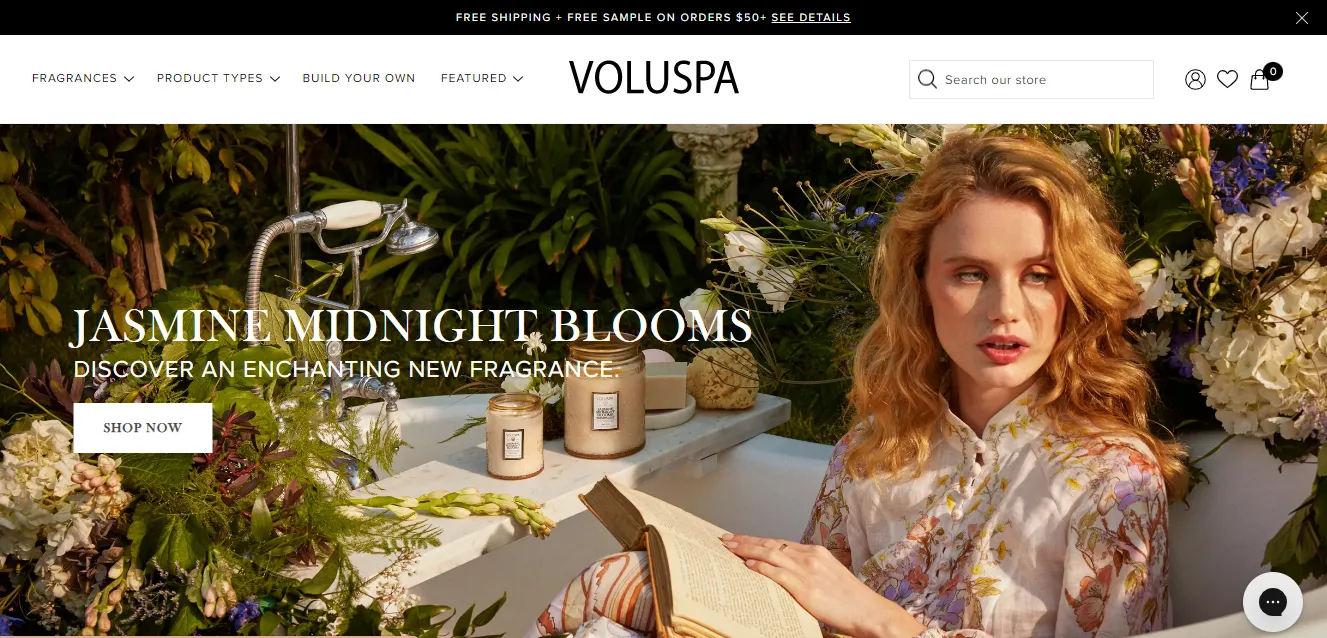 #9. Smartphone accessories
As smartphones become an essential part of our daily lives, there is an increasing demand for accessories such as phone cases, screen protectors, chargers, and headphones. The market for smartphone accessories is continuously growing, making it a viable niche for Shopify merchants.
However, competition in this market can be high, and it's important for merchants to offer unique and high-quality products to stand out. Additionally, staying up to date with the latest smartphone models and trends is crucial for success in this niche.
#10. Sustainable products
Due to the growing concern for the environment and the fact that sustainable products are often associated with better quality, there is a significant rise in demand for these types of products. Reusable bags, eco-friendly beauty products, and biodegradable household items are some options for best products to sell on Shopify if you want to utilize this profitable business opportunity.
It's worth noting that sustainable products often come with a higher price point due to the use of environmentally friendly materials. You might find it difficult to determine the sustainability credentials of different products. Hence, it's important to clearly communicate the benefits and values of sustainable products. You can also collaborate with reputed environment associates and launch special events to raise awareness and educate your targeted audience about your products.
---
Selling on Shopify 101 Guide
#1. What is Shopify?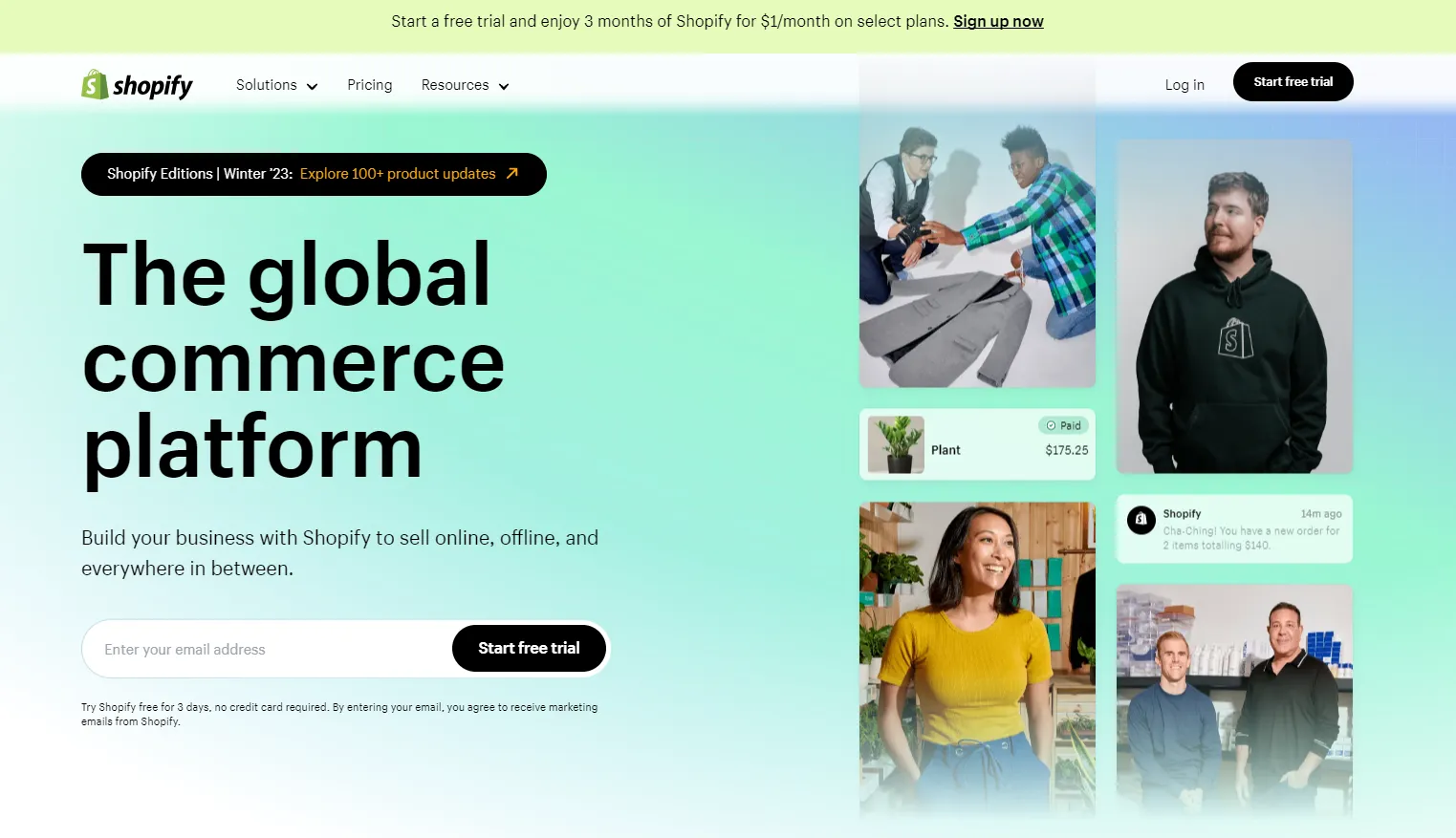 Shopify is a well-known SaaS (software as a service) platform with over 4.5 million users from 175 countries all over the world. It can help even eCommerce newcomers create an online store in a matter of minutes. There is no need for a domain host or too much technical expertise; you only need to go to their website, create a Shopify account, and make some necessary adjustments. Then you are good to go!
#2. Is Shopify worth it?
Of all the hosted eCommerce platforms, Shopify is undeniably the one that provides the most comprehensive sets of features. Whether you are an eCommerce newcomer or an experienced online merchant, you will find Shopify worth investing in thanks to its unlimited scalability and the following notable features:
Generous free-trial experience: Shopify offers a 3-day free trial, plus a deal of $1/month for 3 months, which grants full access to its features and a wide range of themes and integrations.
Powerful add-ons & integrations: This platform comes with an impressive collection of 600+ plugins at the Shopify App Store that are catered to specific needs of eCommerce merchants when running an online store, such as finding and selling products, store design and management…
Supportive customer services: When selling on Shopify, you will benefit from its 24/7 customer support via phone, email, and live chat. Besides that, you can always search for help at the Shopify Help Center, which covers the most common issues sellers may encounter when selling on this platform.
Fast loading page speed: Each and every theme at the Shopify Themes Store (both free and paid options) is designed with stunning visuals and high performance in mind. On top of that, you can customize the themes freely to meet specific business needs and requirements.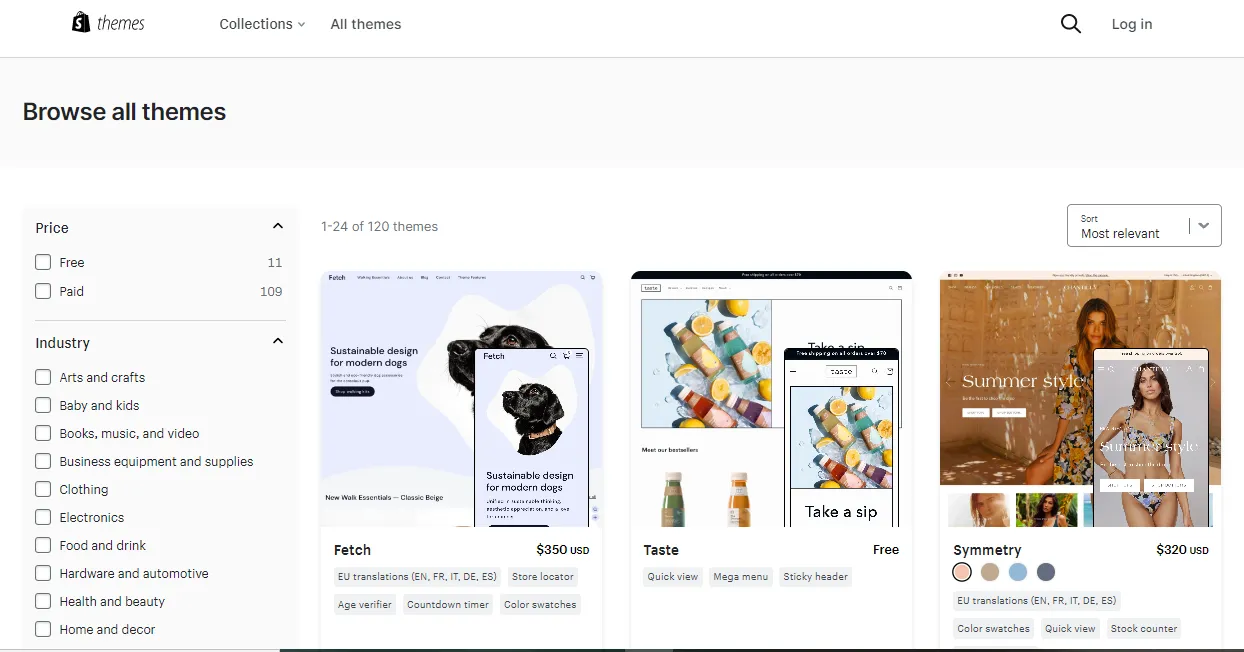 Effective marketing tools: Shopify SEO (search engine optimization) is quite adequate and intuitive and can help you rank high when you optimize appropriately. Moreover, you can always search for endless marketing tools (such as email marketing, promotions, upselling, etc.) at the Shopify App Store.
#3. Best practices to grow your Shopify business
To build a successful online business, finding the best products to sell on Shopify is not enough. You have to attract more customers to your storefront, convert them to sales, then retain them as your loyal customers.
Below are some practices that can help you optimize your Shopify business:
Build a strong brand identity: By defining your brand's core value and keeping it consistent across platforms and sales channels, you can differentiate your business from thousands of online stores on the internet. It also helps to create an emotional connection with your customers, which fosters trust and loyalty towards your brand.
Optimize the store design and user experience: This practice not only increases the conversion rates by creating trust and giving a better shopping experience, but it also has a positive impact on store loading speed and mobile responsiveness – the most important factors in SEO.
Offer high-quality products at competitive prices: Online shoppers are always looking for the best deal. Hence, when providing high-quality products at reasonable prices, you can attract more potential customers. Once they are satisfied with your products, they are also more likely to return.
Diversify marketing efforts across various channels: When promoting your best products to sell on Shopify on several marketing platforms (such as social media, paid ads, or influencer partnerships), you can increase the visibility of your products and reach a wider audience at the same time.
Analyze the store performance regularly: By keeping a close eye on your store's performance through data-driven insights, you can identify what is on the right track and what needs improvement. Adding to that, you will be able to keep track of sales trends, monitor customer behavior and find suitable products to sell on Shopify.
---
Best Products to Sell on Shopify: FAQs
---
Final Words
In conclusion, choosing the best products to sell on Shopify or any other platform is a crucial step in building a successful online business. If you choose the right most searched products on Google, have low competition, and have a reasonable profit margin, you will soon become a successful store owner. On the other hand, you may face intense rivalry from established players, struggle to generate sales, and in the end, may end up with excess inventory.
We hope that this thorough guide on best selling products on Shopify will give you an idea of what you are going to put on your shelves. No matter what product categories you choose to promote, keep in mind to consider the potential challenges and implement the necessary practices. By doing this, you can tap into profitable opportunities and make bread and butter on this platform.
If you want more tips and tricks to grow your online business, don't forget to follow LitExtension Blog and join the active eCommerce community.