Introduction
If you are running your eCommerce business on Shopify, one of the most important steps that needs taking before starting to sell is setting up the way to collect payments. Among a ton of payment providers that Shopify supports, Shopify Payments is still considered to be the most prominent name. In this article, we desire to provide you an in-depth Shopify Payments review and a detailed setup guide as well.
What is Shopify Payments?
Shopify Payments is an in-house payment provider by Shopify, playing the role as the default integrated payment gateway for your Shopify store. From the moment your customers fill in their credit card information, it is responsible for managing all the steps up until the money has already been in your bank account.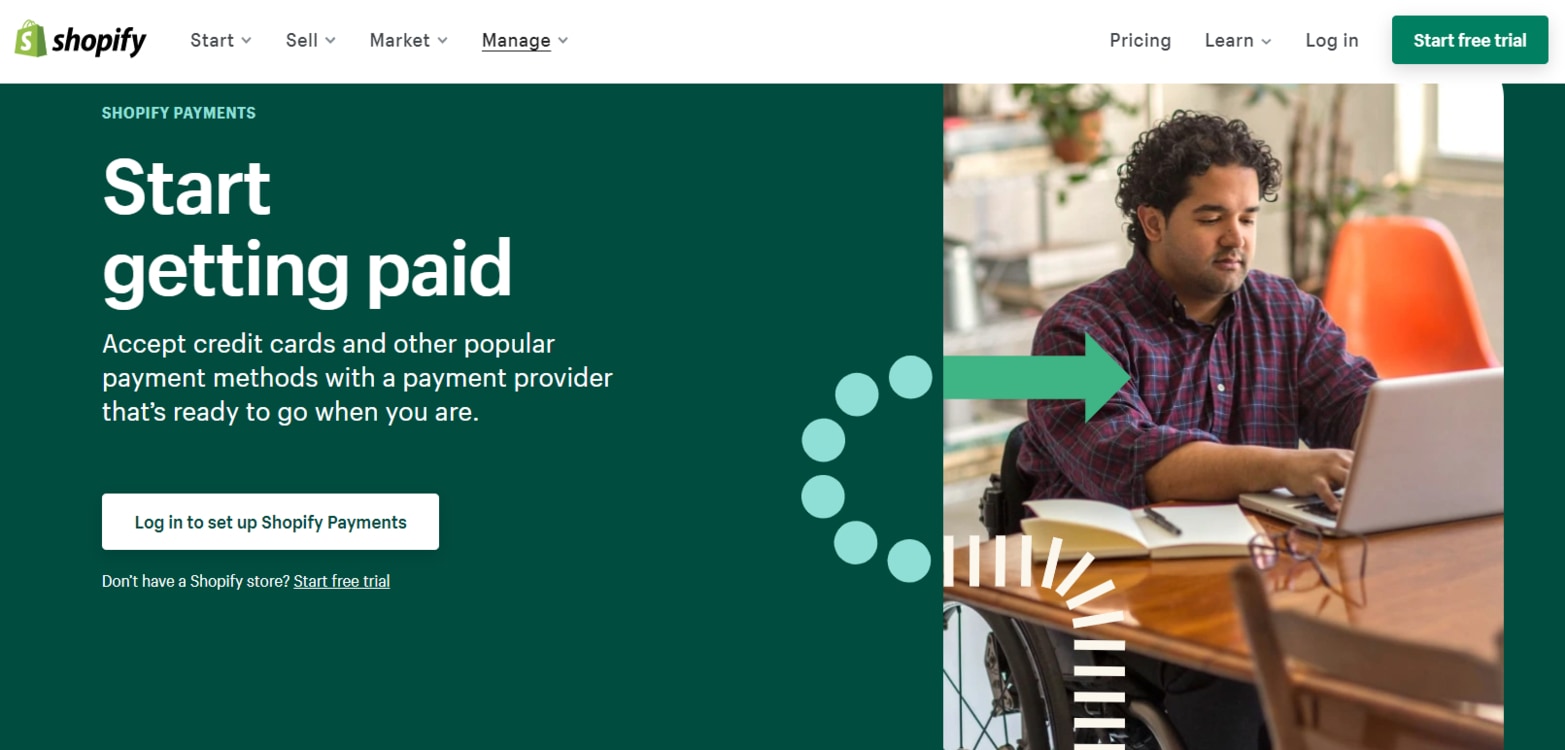 Shopify Payments is powered by Stripe technology, thus they are the same payment processor in essence. However, it is a much more merchant-friendly platform than Stripe and fully integrated into your store dashboard.
Different from conventional payment acceptance methods, Shopify Payments is a super straightforward solution for ecommerce merchants. You no longer have to go through a third-party provider and be approved for a merchant account before you can process payments. And once you finish setting up Shopify Payments for your store, your finances are synced up with your sales and inventory.
Shopify Payments Fees
Accepting payments in Shopify will involves 2 types of fee:
Credit card processing fee: The fee that your payment provider charges you for executing all the transaction, including transmitting data among buyers, sellers, issuing bank and acquiring bank. This rate depends on the provider that you choose.
Transactions fee: The fee that Shopify charges you on each transaction. Fortunately, after activating Shopify Payments, you will not have to pay a single coin for this. Even when you have multiple payment methods (including Shopify Payments) and customers end up choosing PayPal at checkout, it is still free of charge.
About the credit card processing fee, you will be charged based on your current Shopify plan, the number of purchases and the order value.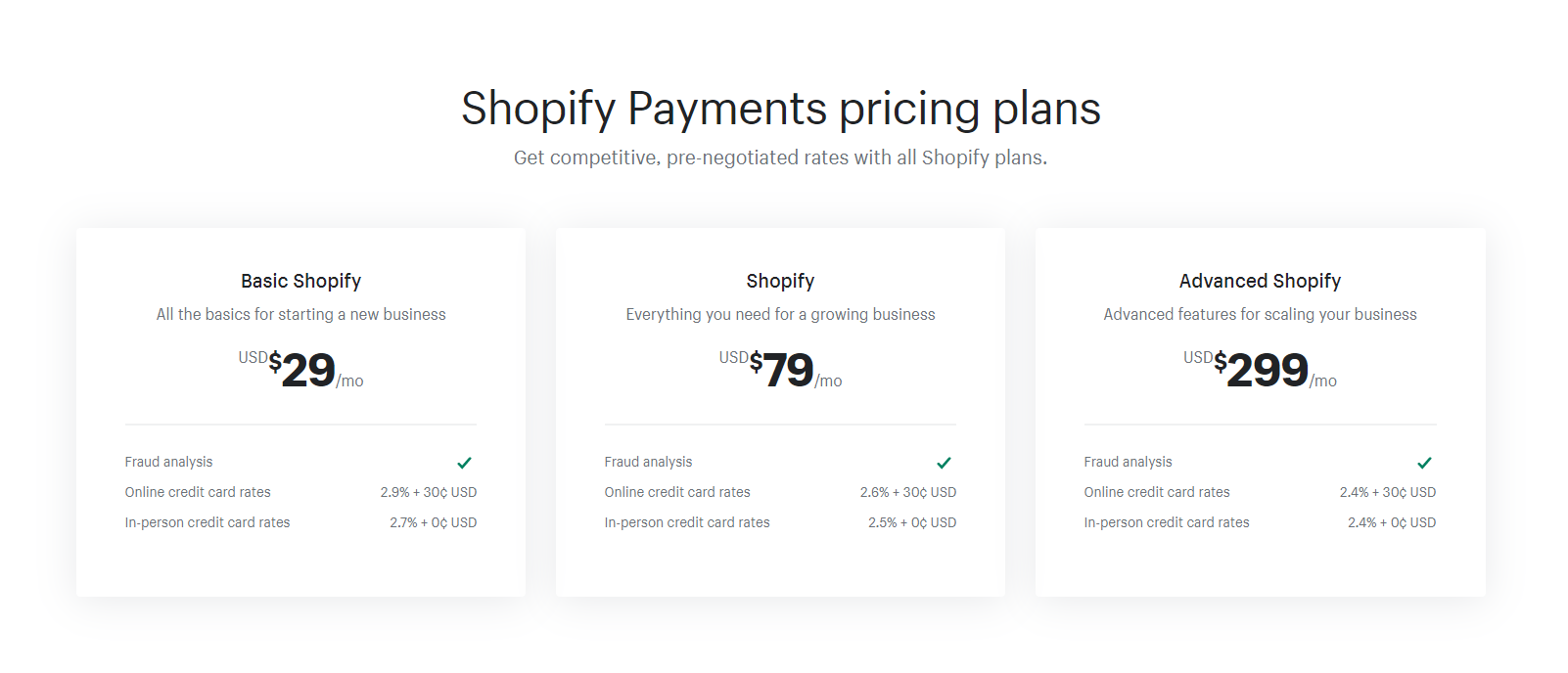 Shopify Payments Review – Pros
1. Instant setup and approval
Different from conventional payment acceptance methods, Shopify Payments is a super straightforward solution for eCommerce merchants. You no longer have to go through a third-party provider and be approved for a merchant account before you can process payments. And once you finish setting up Shopify Payments for your store, your finances are synced up with your sales and inventory.
In the next section, we will walk you through the detailed setup instructions so that you can activate your Shopify Payments right away.
2. Full integration
With Shopify Payments, your customers will stay on your website at all times because all transactions are on your Shopify store. Meanwhile, if you choose PayPal or other third-party providers, buyers will be redirected to the platform to complete the purchase. The complexity can annoy your customers that are not tech savvy, which can decrease your conversion rate.
Beside, sellers can also take advantage of an integrated payment back office in the dashboard.  All payments will be synced with their corresponding orders, which makes Shopify Payments the only solution that can track all your orders and payments all in one place. Therefore, it is easier than ever for merchants to understand how much they have earned for individual orders with Shopify Payments.
3. No extra transaction fees
As mentioned above, you will incur a transaction fee when using Third-party Payment Processors. The rate varies based on the Shopify plan that you choose. To be specific, you will have to deduct 0.5%, 1% and 2% of your revenue if you are using Advanced Shopify, Standard Shopify and Basic Shopify respectively. That number can turn out to be hundreds of thousands dollars per month, even higher than the subscription fee that Shopify charges you.
4. Support offline sales
This is also a big plus of Shopify Payments over its main competitors – PayPal. While PayPal does not support POS payments, Shopify Payments is fully integrated with Shopify POS. All your business data including both online and in-store sales are unified.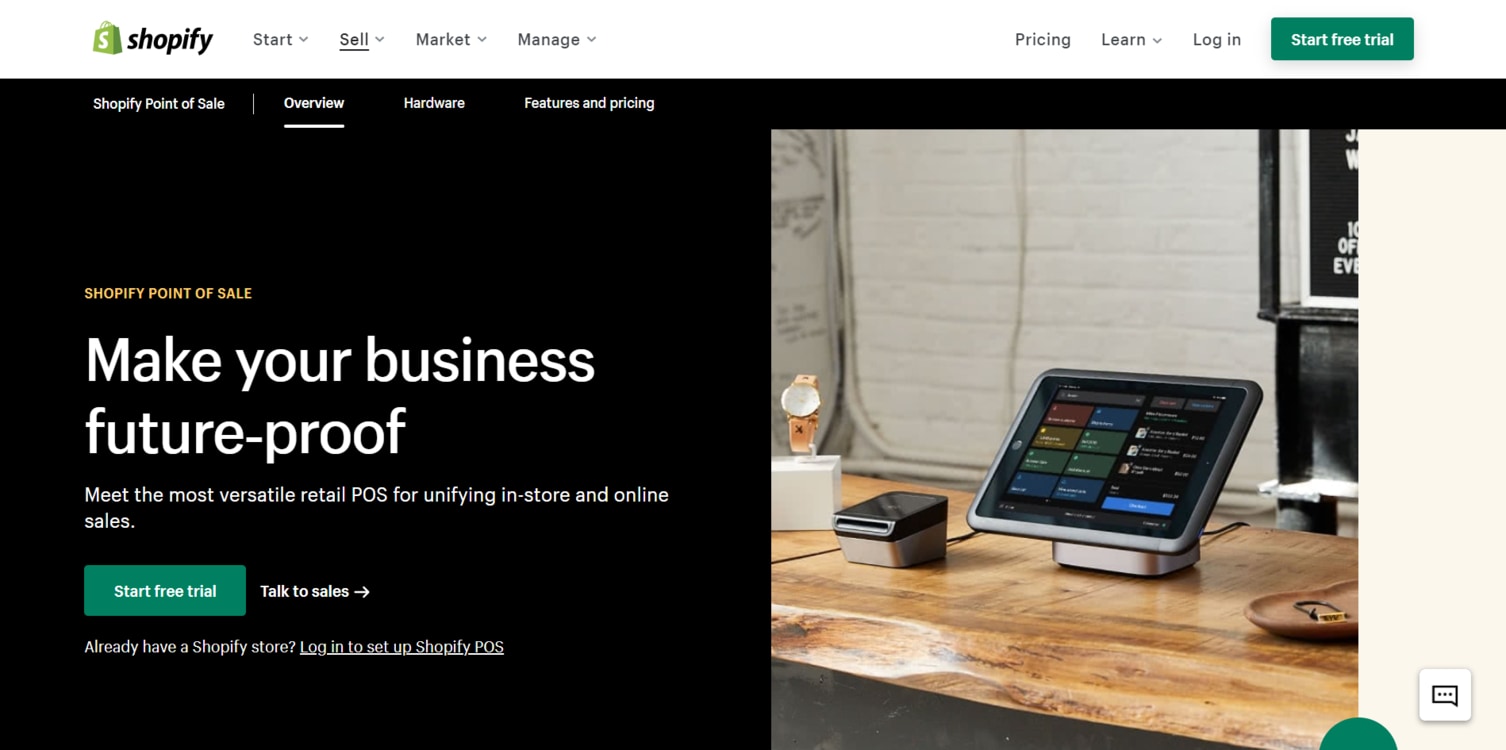 5. Non-exclusive
Choosing Shopify Payments does not mean you cannot use other payments providers. In fact, you can choose as many providers supported as you want. More payments provides means that you are having more ways to accept payments from your buyers. For instance, you can let users choose PayPal at checkout beside credit card or American Express.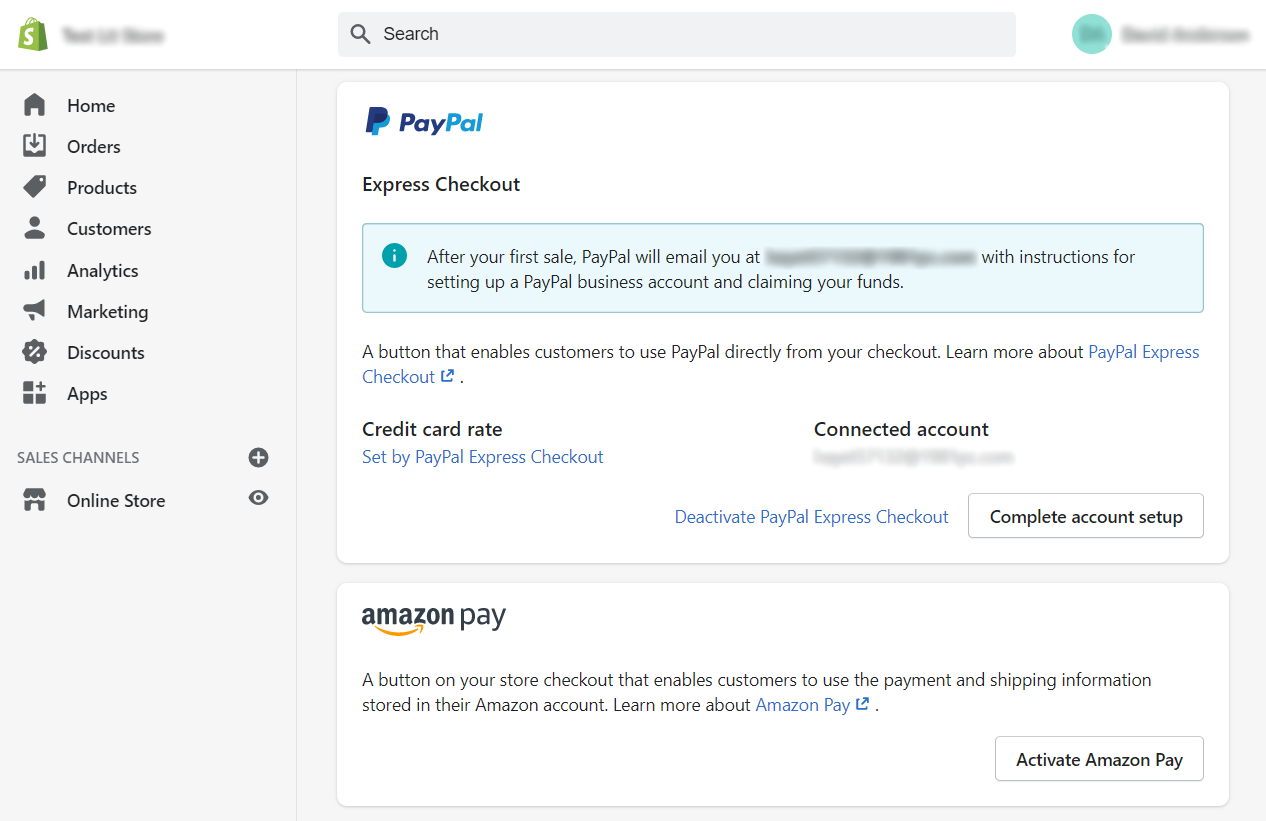 Depending on your country or region, you can find the available payment providers here. There are tons of options, but the most common are PayPal, Authorize.net, Stripe and Amazon Pay.
Shopify Payments Review – Cons
1. Not available in every country
Although people worldwide are able to open a Shopify store, the number of countries that Shopify Payments supports is still small. Here is the list of countries that Shopify Payments is available in (until November 2020):
Australia
Austria (newly-supported from April 29, 2020)
Belgium (newly-supported from October 05, 2020)
Canada
Denmark
Germany
Hong Kong SAR
Ireland
Italy
Japan
The Netherlands
Belgium
New Zealand
Singapore
Spain
Sweden
United Kingdom
United States (does not include US territories, except Puerto Rico)
In order to expand to a new country, Shopify must make sure that the Shopify version in that country is compliant to the requirements of that country. Therefore, it would take such a long time for you to wait. If you are running your online business in other countries, you have no choice but to choose other payment options that Shopify supports.
2. Must comply with products T&Cs
Before starting to sell on Shopify, you may have heard from other seniors that Shopify has such a long list of prohibited products that you cannot sell. That was owing to Shopify Payments' compliance with the laws, the rules from Payment Networks or the requirements of the Processor's Financial Services Providers.
Before migrating to Shopify or opening a brand new business on this platform, make sure that you have checked the our list below. Otherwise, Shopify will terminate your account, any time for any reason.
Financial and professional services
Credit and investment services
Money and legal services
Virtual currency or stored value
IP Infringement, regulated or illegal products and services
Adult content and services
Counterfeit or unauthorized goods
Gambling
Intellectual property or proprietary rights infringement
Regulated or illegal products or services
Sanctions
Products or services that are otherwise prohibited by law or Shopify's financial partners
Aggregation
Drug paraphernalia
High risk businesses
Multi-level marketing
Pseudo pharmaceuticals
Social media activity
Substances designed to mimic illegal drugs
Use of Shopify Payments in a manner inconsistent with its intended use or as expressly prohibited in the Processor Terms
Video game or virtual world credits
Unfair, predatory, or deceptive practices
Opportunities for investment or other services which offer high rewards
Mugshot publication or pay-to-remove websites
No-value-added services
3. High Chargeback fees
Chargeback is a return of money to a payer of an online credit card transaction. Suffering a chargeback means that you have just lost an order and may incur an additional charge. Obviously, one of the biggest concerns of a small online business is how to protect itself from chargebacks.
When your buyer contacts their bank to dispute a charge on your store, you will be deducted $15 right away from your next available payout in your Shopify Payments account (it varies based on countries, but will fluctuate $15). Shopify will refund you that $15 if you win the chargeback, but the chance is way too low.
However, Shopify Payments always does its best to protect its merchants and help them thrive. When you are issued a chargeback, Shopify will compile all the evidence and send it to the issuing bank on your behalf. Besides, they also provide a free app Fraud Filter on app stores to help you avoid chargebacks. It can provide an additional layer of protection to help you fight fraud.
4. Funds can be suddenly frozen
Whenever there is a chargeback or suspicious account activity that needs investigating, Shopify Payments always freeze your payment until the problem is solved. If the final verdict is quickly made, you will receive your money in the next payout. However, there is a likelihood that it will take longer to look into. In that case, your payment can be frozen for months, which is the topic with most complaints on Shopify Community.
How to set up Shopify Payments?
You need to set up and activate Shopify Payments first before your clients can purchase items on your e-store using their credit card. In the Shopify settings, you can activate Shopify Payments from the Payment Providers tab.
Step 1: Decide on your store currency
This is such an essential part of the setup process, as it will affect your product price and sales report in your Shopify admin. Therefore, make sure you choose the right currency. In case you want to select a new monetary unit, go to Settings → General → Store currency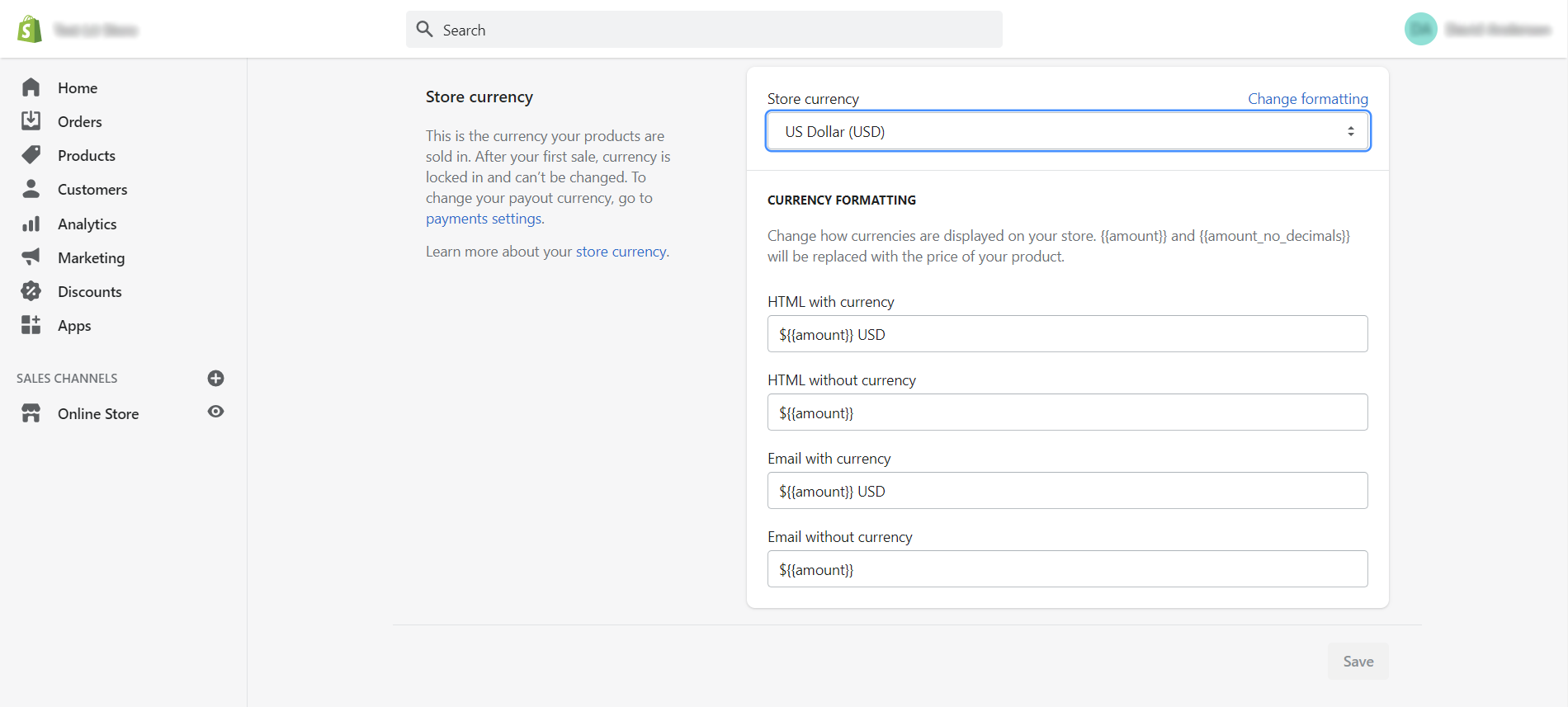 Step 2: Go to Payments section in your store's settings
After clicking on the Settings section on your left, you can see a section named "Payments : Enable and manage your store's payment providers".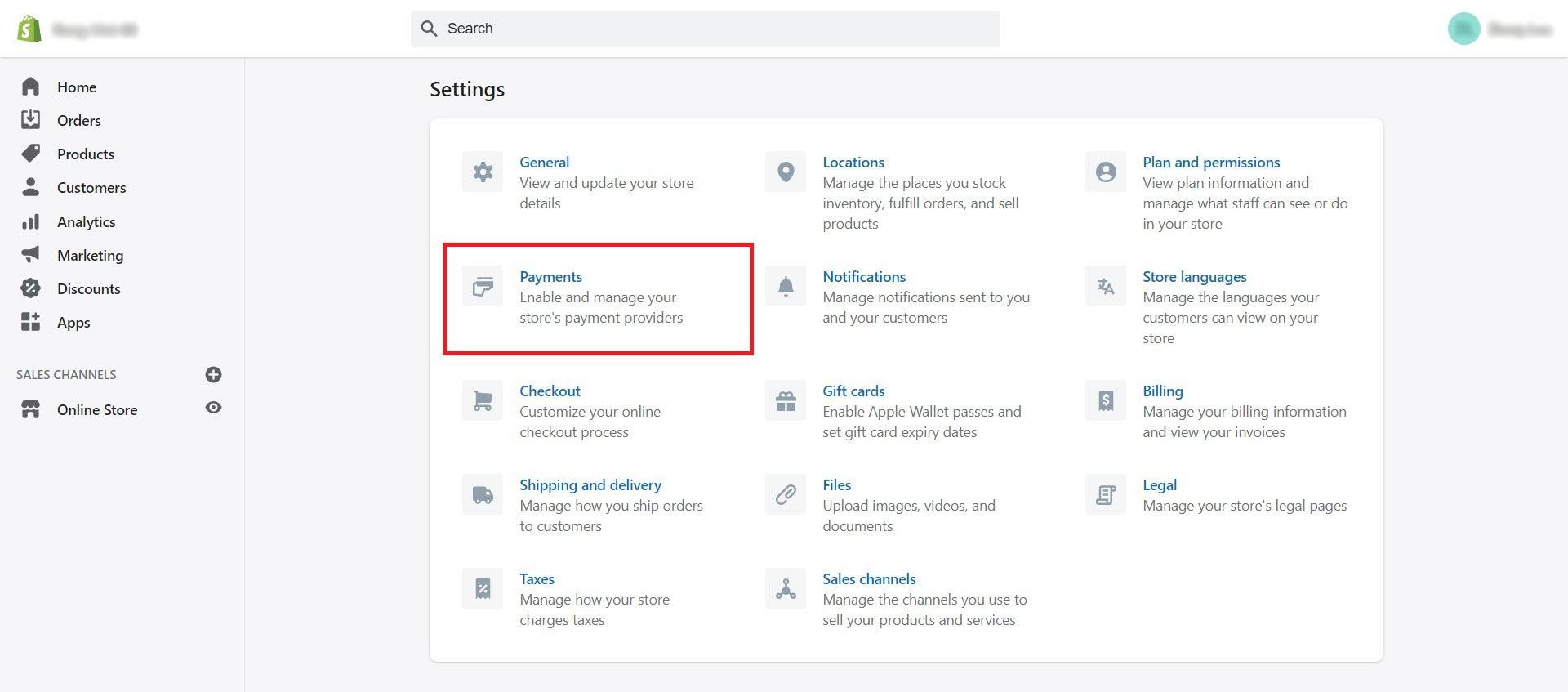 Step 3: Choose Shopify Payments as a payment provider
In the Accept credit cards section, you can see Shopify Payments right at the top of the payment provider list. As you can see, Shopify has briefly listed out some basic information like Credit card rate, Transaction fee and Accepted payment methods. If merchants conduct research on other payment providers like PayPal, Amazon Pay, they can see that it is obviously at competitive prices.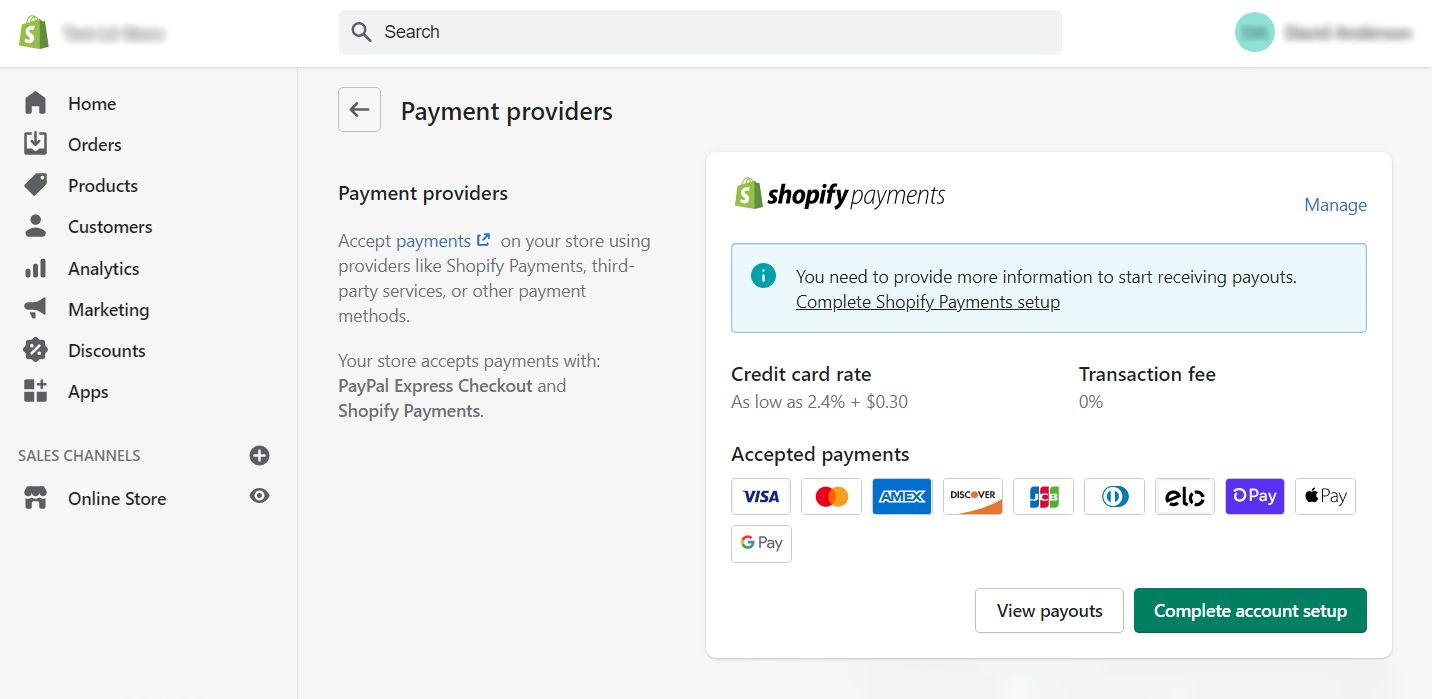 To proceed, just click on "Complete account set up" and then provide all the necessary information to Shopify.
Step 4: Complete account setup
Here you can see all the required information to set up your Shopify Payments account, including Business details, Personal details, Product details, Customer billing statement and Banking information. Do not forget to read the terms and conditions of Shopify Payments before clicking on the "Complete account setup" button at the bottom of the page.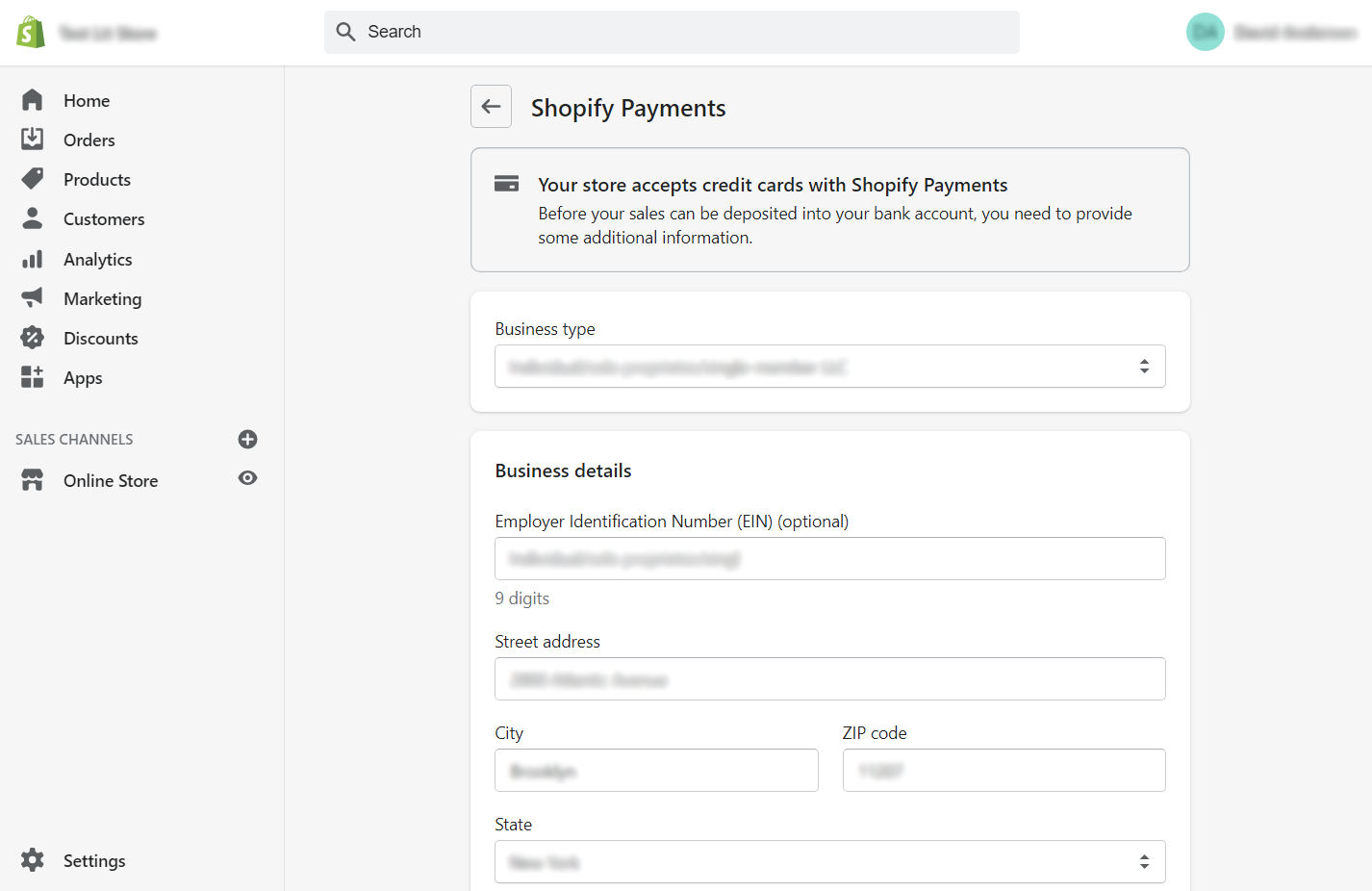 And you have finished the setup process. Now all you need to do is wait for Shopify to review your application and start the approval process for applicable local payment methods and credit card methods.
Conclusion
Shopify Payments, the most recommended payments provider when selling on Shopify, brings in so much convenience. It is easier than ever for Shopify users to sell their products, receive money and manage the revenue. Although there are still so many complaints about strict regulations, Shopify Payments still stay ahead of the game.
The convenience of Shopify Payments also makes a great contribution to the success of Shopify. In case you are using other ecommerce platforms like WooCommerce or BigCommerce and not satisfied with its payment gateways, you can migrate WooCommerce to Shopify or BigCommerce to Shopify to take all advantages of Shopify Payments.Join our Facebook Community to get more eCommerce tips and news.