When it comes to building your eCommerce store, there are two leading solutions that really are head and shoulders above the rest: WooCommerce vs Shopify. These are the two most well-known eCommerce platforms for a reason. Shopify's market share currently is about to reach 11% whilst WooCommerce's market share is over 29%. But if you're trying to choose between WooCommerce and Shopify, how do you know which one is for you? Should you switch from Shopify to WooCommerce or vice versa?
Apparently, no platform is ever perfect. For most of the time, they come with a set of great features as well as a set of limits. The important thing is to make sure the platform you opt for has everything you need. There are many pros and cons of WooCommerce and Shopify that are worth acknowledging before setting foot into the world of eCommerce. In this article, I will walk you through:
An overview of WooCommerce and Shopify
The key differences between the two solutions
Pros and cons all the way from WooCommerce to Shopify. 
Let's dive into it!
Overview
WooCommerce vs Shopify both have the advantages as well as the disadvantages, so before we discuss the in-depth comparison of the two robust shopping carts, let's quickly cover some basics and highlight what makes these platforms stand out.
WooCommerce is an open-source eCommerce platform built for WordPress. Therefore, it allows you to leverage the most powerful content management system (CMS) and utilize it to run an online store. Due to its open-source, you can customize every aspect of your store and easily build custom extensions.
In contrast, Shopify is a hosted eCommerce platform that helps you to create an online store easily without worrying about the technical knowledge, every aspect is included in the Shopify plan such as hosting, security, domain, etc. All you need to do is buying the Shopify package and then you can sell products immediately.
We have lots of questions to get to, but we're going to answer them all in this in-depth comparison.
Before getting into the details, you can watch our video for an overall view of the 2 platforms.
So, let's compare WooCommerce vs Shopify to see which one is the absolute best!
WooCommerce vs Shopify – Features comparison
1. Plans and Pricing
Since it is an open-source WordPress plug-in, WooCommerce itself is free. But a domain name (about $12/year), and a hosting provider are needed ($5-$25 monthly). WooCommerce can have extra costs like a theme (~$59), plugins & extensions (from $25 each), and developer fees. Of course, you may not need all these features that we mention here so the WooCommerce cost may vary, but this will give you a good idea of what you should consider.
On the other hand, as a hosted platform, Shopify offers the full package for your online store. A complete solution! Do not even bother finding any hosting or theme provider, cause Shopify has it all. Of course, this comes with monthly and annual plans. Here are the details of the pricing plans:
2. Performance
If your site isn't fast, the bounce rate increases. No one is willing to wait for a page to load its product pics. Hence, your SEO is hurt. It is no news for anybody that mobile optimization will become the main trend in 2020, as now 50% of all web traffic comes from mobile devices. Therefore, we have to mention this!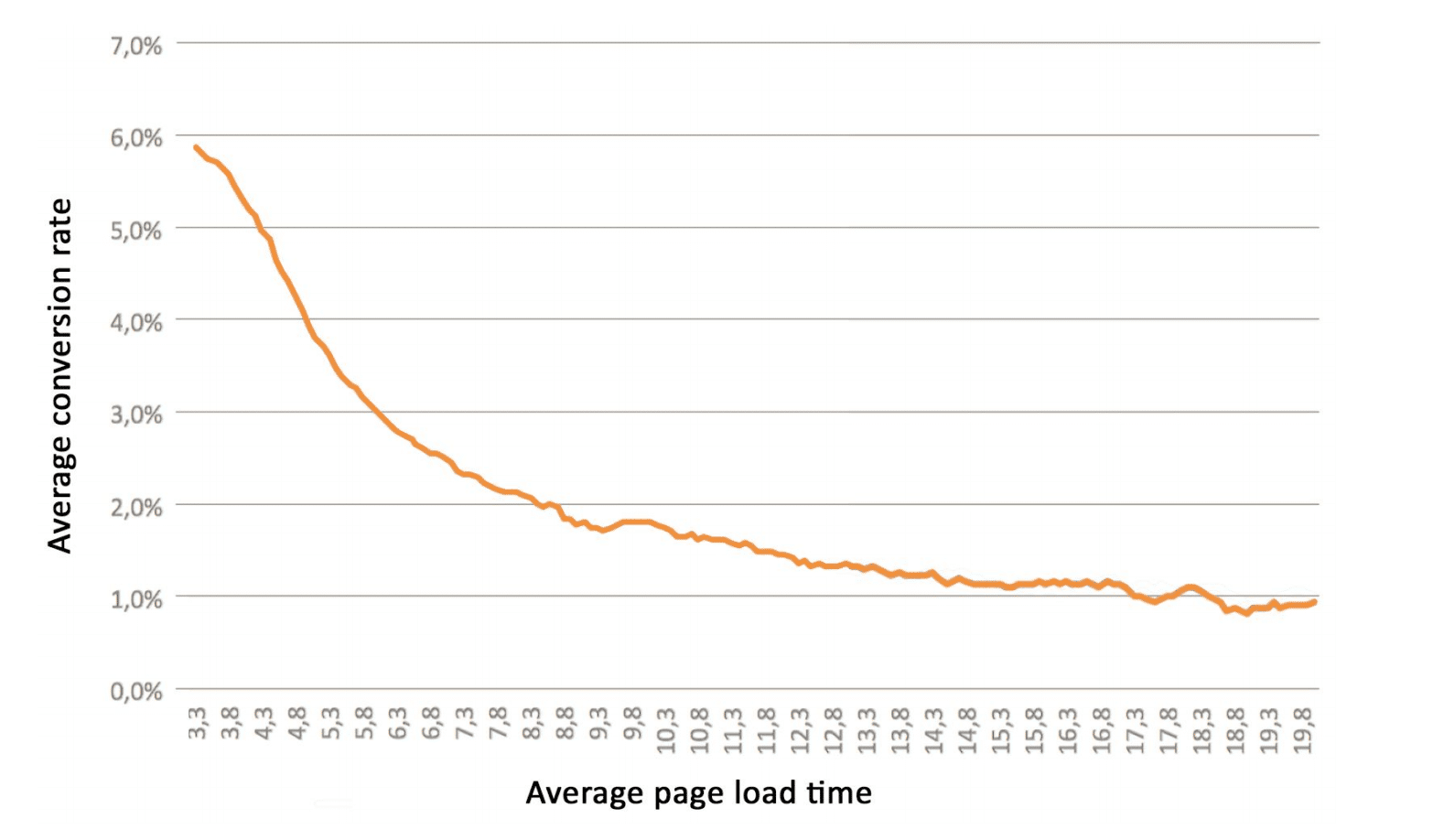 On the one hand, the performance test I gathered from this study showed that WooCommerce is actually really slow. The average page load time of all monitored stores reached 776 milliseconds, and the average cart page loads in 1.32 seconds!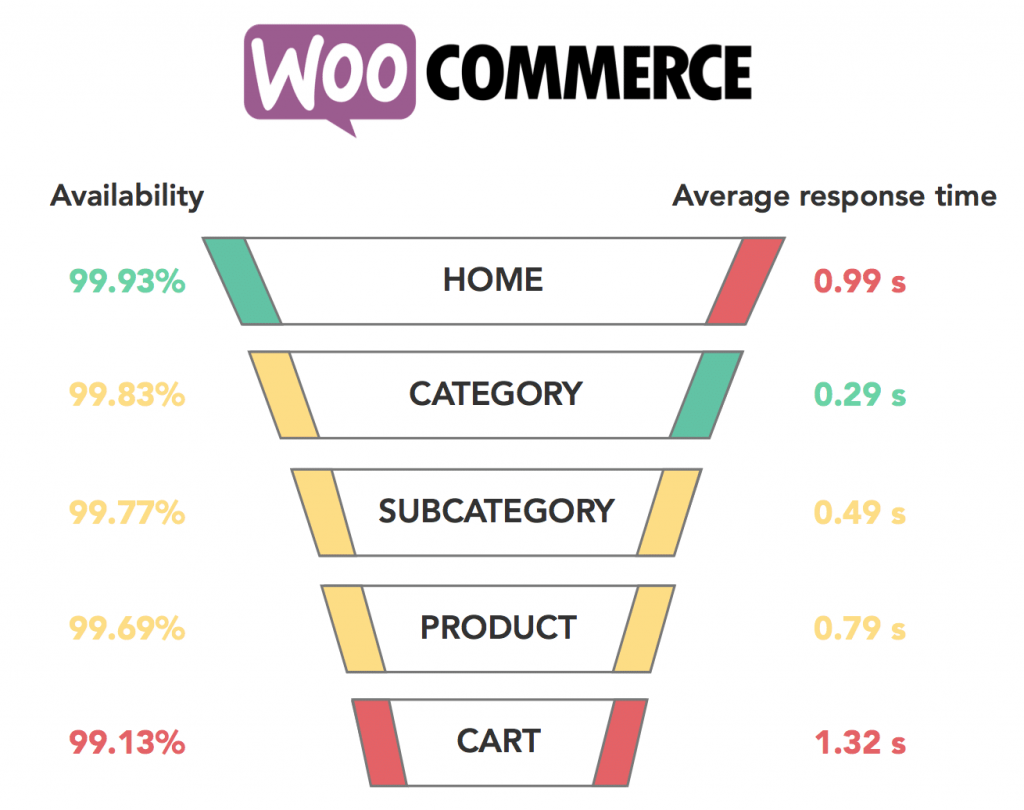 On the other hand, Shopify's web pages loaded in 309 milliseconds, the ideal load time for any website since Google recommends an average of 500 milliseconds of loading time! Thanks to its fast response times, Shopify delivers a very good overall user experience, no doubt.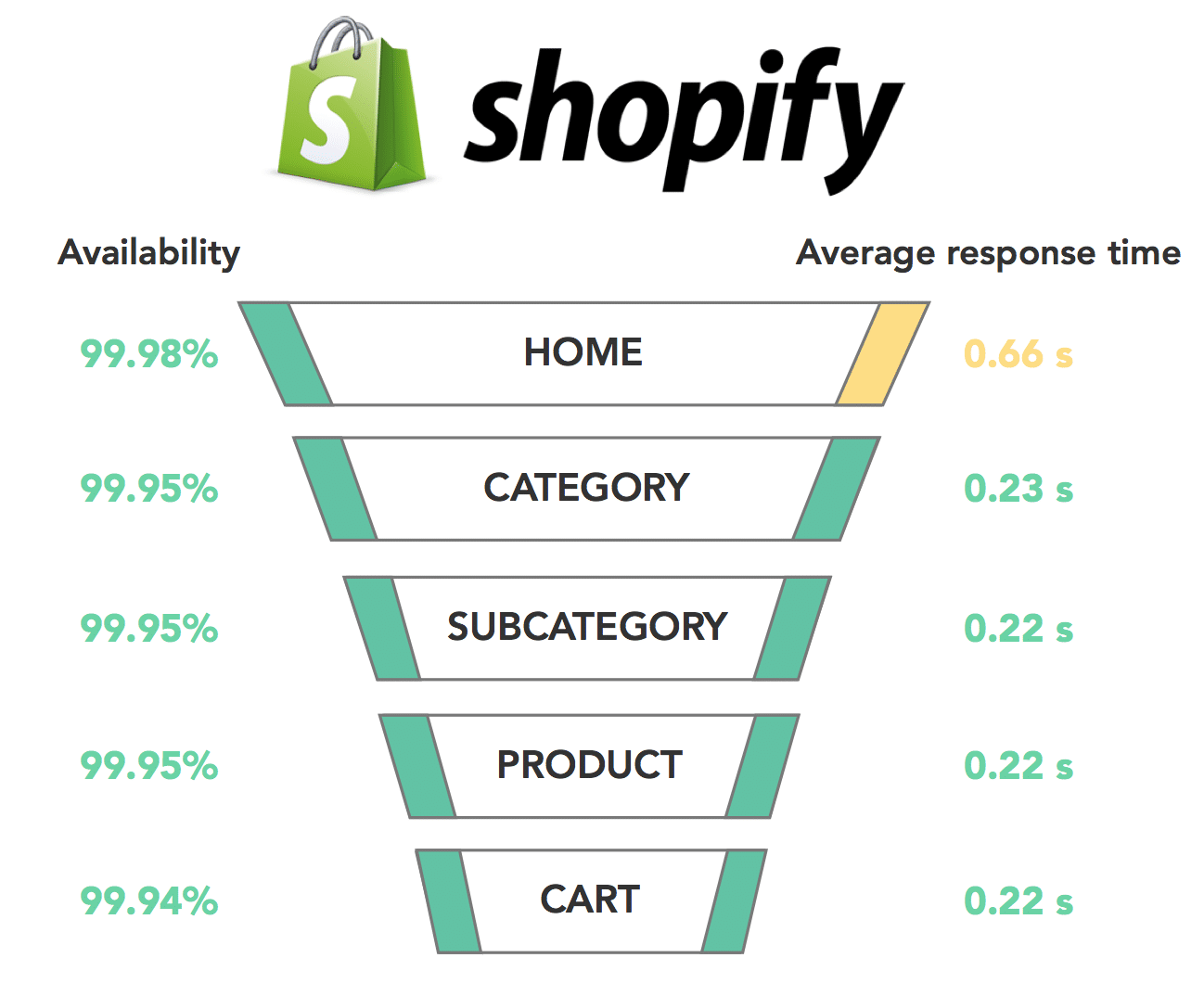 Optimizing load time in WordPress is up to you and the hosting plan you're on. You can optimize the load time of your WooCommerce store though. That might take much money and time, and your hosting provider also plays a huge character in this case. If you choose to go for those cheap $2 hosting, you cannot expect it to be fast no matter how much you pay for SEO experts to optimize your site for you.
WooCommerce has one and a thousand plugins! Yes, a huge number. But this has a drawback which falls into oblivion sometimes. It is likely to slow downloading speed and overall performance when installing too many plugins and extensions. This is due to the memory taken out for those plug-ins and apps which might even cause memory limit issues. Consider this carefully as you may add the fee for high-speed hosting in the decision-making process.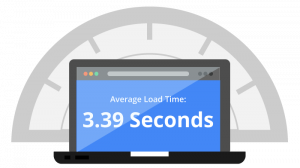 3. Ease of use
Shopify
Most users starting an online store are not web designers or Shopify developers. Even users who are familiar with basic concepts need a platform that is easy to use and gets out of their way. Let's see how WooCommerce vs Shopify stacks up in terms of user-friendliness.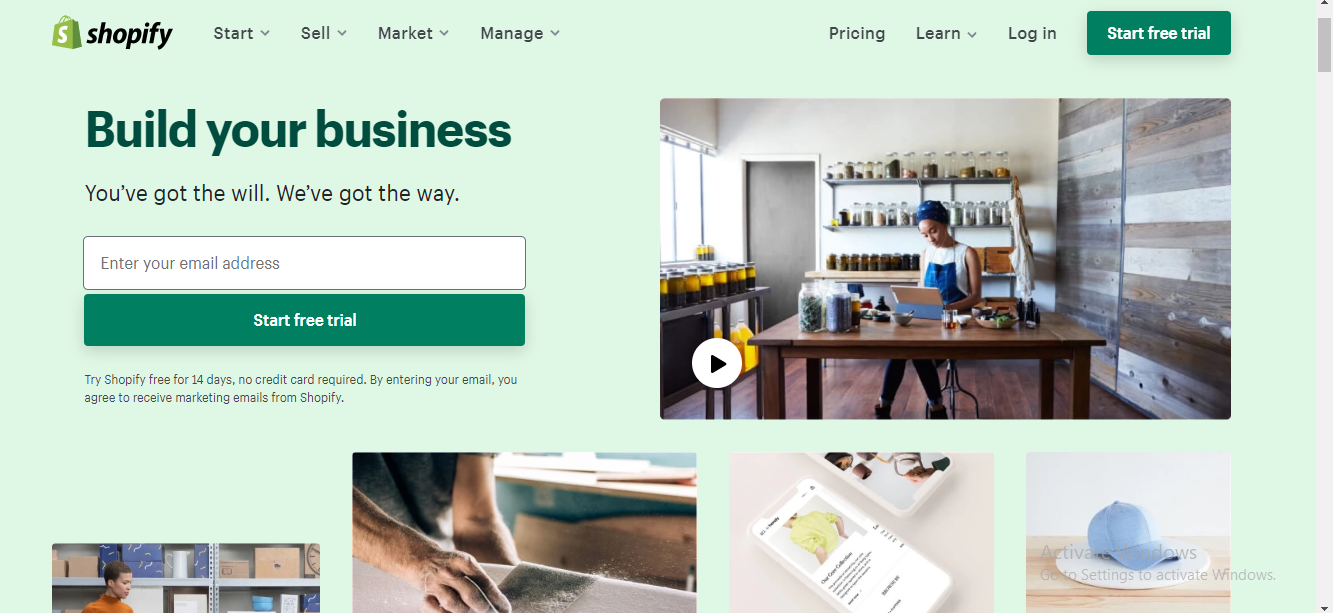 The main advantage of Shopify is a built-in online store, so almost all things are intuitive. Using the Shopify platform has never been easier with a few clicks. To start with Shopify, first go to Shopify.com, press on the signup, go through some basic setup instructions then willing to sell. Shopify is designed for all owner, even those who have no coding knowledge. It will walk you through the steps by steps to set everything up.
WooCommerce
WooCommerce is not a hosted platform and not a subscription-based solution like Shopify, so you have to handle a couple of things like install WooCommerce, manage updates, keep backups and make sure that your store is secure. Setting up WooCommerce is quite complex because you need to install WordPress first. Following these steps to institute WordPress:
Get a domain name on WordPress

Sign up for a hosting account, 

Install WordPress

Find and install a WordPress theme.
After you have been through these steps, you can set up the WooCommerce plugin on your WordPress platform. When WooCommerce is activated, the on-screen setup wizard will appear, you need to complete five steps to running your store. 
We highly recommend you choose a trusted WordPress hosting service that will take care of the whole setting process for you from hosting, domain and WordPress installation, cause those steps do need some level of web-related things. 
4. Design
There are no doubts when it comes to themes, we all understand that it's an important factor in attracting customers first. The first impression of customers plays a vital role. It has the ability to make or break a business, and a positive experience can create long-lasting business relationships. Let's see how extraordinary WooCommerce vs Shopify Themes was designed?
Shopify themes
Currently, Shopify is offering 72 options for templates, 10 of which are free. What's more, each of the themes on Shopify has specific variations. Hence, you are getting more than 100 different designs technically.
The main advantage is they are ready for all the mobile screens. Also, they have a fashionably sleek and different coloring choice. Shopify themes are designed by a group of professional website designers who aren't employees of Shopify, they make sure every theme is created as current and as engaging as they can be. We highly appreciate this approach because you can get creativity from a wide range of companies and intellectual people. Besides, Shopify themes are very easy to change, adjust colors and styles.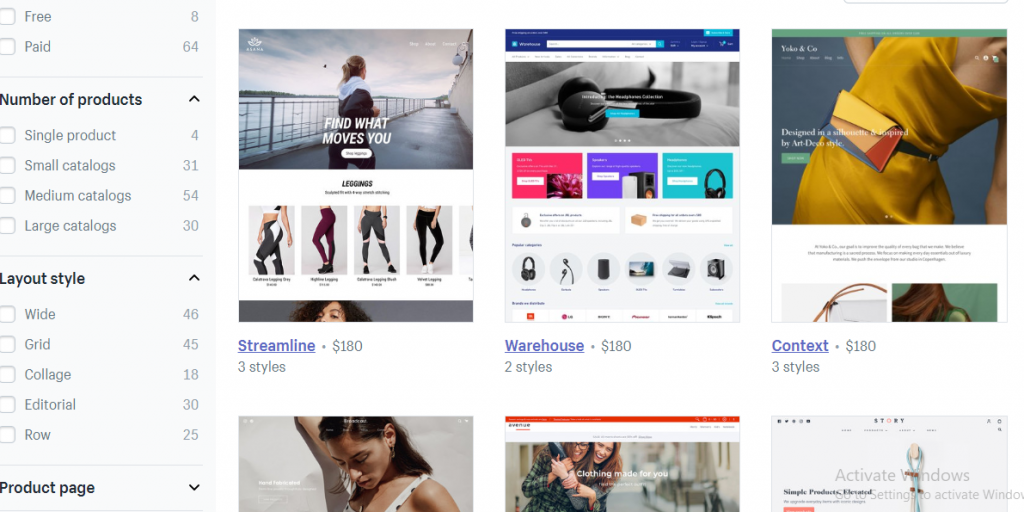 WooCommerce Themes
Mentioning about design and template of WooCommerce, it's synonymous with a whole new world is appearing in front of your eyes, there's a bunch of stunning things to choosing. With designers creating new templates for WordPress, the sky's the limit. You can click Themeforest to see how big it is, at present, it's providing 48,308 themes and website templates. 
WooCommerce has been set up to cooperate with almost themes on the market, this means, in most cases, when choosing any WordPress themes that you want, it still matches with WooCommerce. The difficulty is you have to be technically competent, so you can tailor your theme to your exact liking.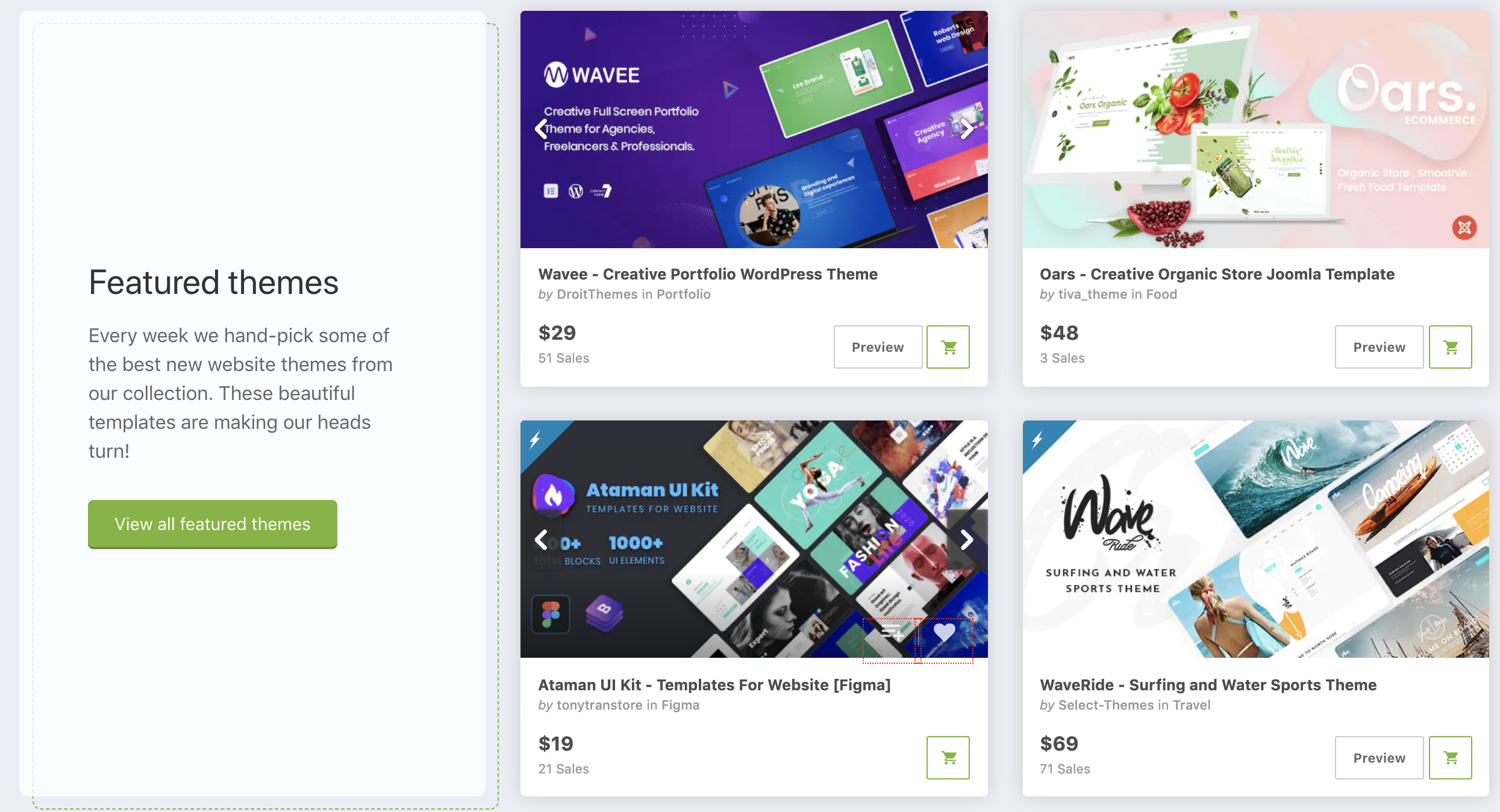 5. Blogs and Content
WooCommerce is more solid for content SEO. It integrates with the robust content marketing system of WordPress.
With Shopify, you can make the templates of blog posts look pretty and easier on the eyes, which can lead to more time-on-page. If you're creating a thorough content plan, having a nice design is a big plus. However, this goes beyond the pale of Shopify itself. You'll need an app like PageFly for this which only costs you from $9.95 to $29.95 per month. PageFly is the most popular Shopify app for more customization options and creating landing pages (read our PageFly App review)
On top of that, both platforms generate sitemap.xml, allow bulk editing, and allow the use of canonical tags. Yet little things like social sharing buttons, you'll need to code those yourself or get an app for that – both on WooCommerce vs Shopify.
6. SEO
SEO is one of the best ways to ensure your customers find you. Without them finding you, you make no sales. It will be a waste of time, effort, and money on your part.
To fully analyze the SEO capabilities of the two platforms, certain criteria needs taking into account such as:
With WooCommerce, you have full control over every aspect of your store including the parts that affect SEO. In the meantime, Shopify SEO is also easy to manage. While WooCommerce has the marvelous Yoast SEO as a companion, Shopify has its wide range of integrations in the apps store, too!
For further details, don't forget to visit our comprehensive comparison of  Shopify vs WooCommerce SEO.
7. Integrations
There are many free integrations though. Marketing automation is one of them. Both WooCommerce and Shopify do this, so no edge over each other here. You can use MailChimp, Conversio, Klaviyo, Drip, etc. Integration with USPS is built-in as well.
If you want to sync your online shop to your social media store to have shoppable posts on Instagram and Facebook or Google, you can have that in a few slick clicks. However, Shopify does this better, especially if you're going to use Pinterest.  Shopify's Buy Button is simply a button that allows customers to conduct the online purchase on any marketplaces or social platforms without having to visit Shopify's store.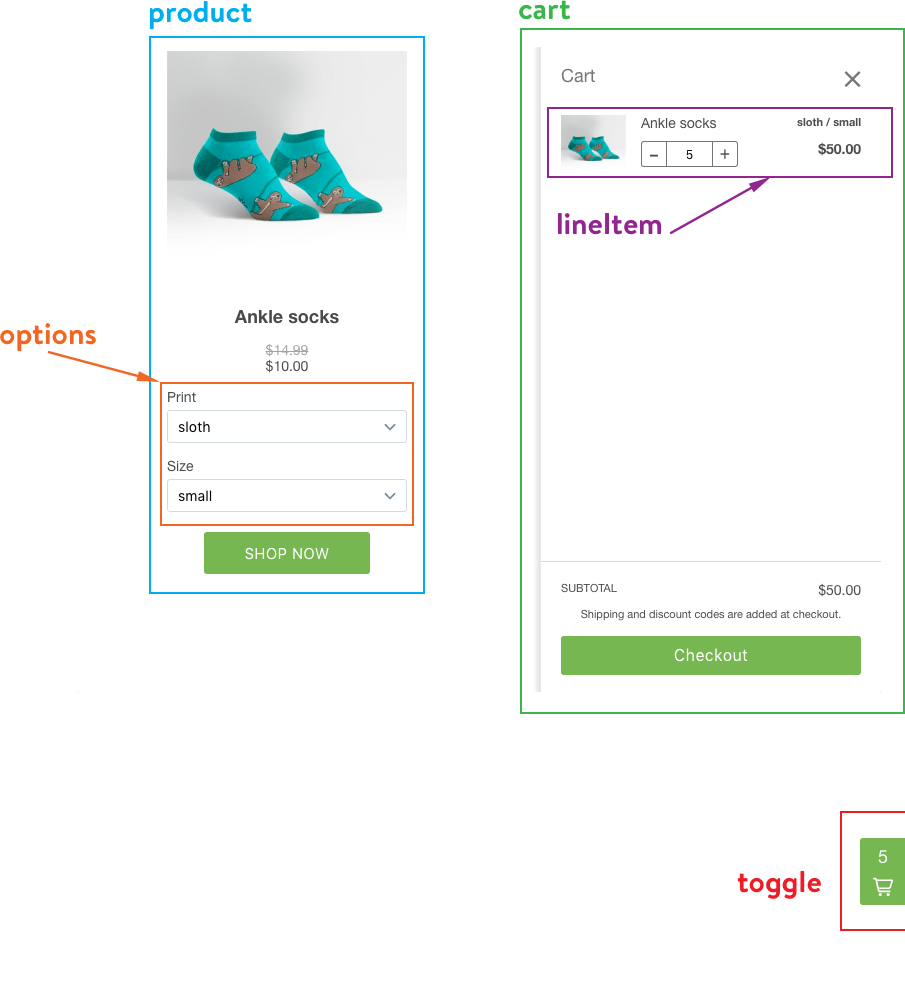 You can count on WooCommerce when it comes to syncing your shop with Amazon, eBay, and social media sites like Facebook. You can manage your channels from your WordPress dashboard with free extensions that are certified by the platform for that. Unfortunately, Google Shopping is not included in the list.
8. Apps and add-ons
Regardless of how robust an e-commerce platform is, you'll always need to add some extensions to boost your store. For example, email marketing software, lead generation tool, analytics tools, outreach services, etc. Luckily, Shopify and WooCommerce both offer a massive directory of extensions and integrate with many third-party services.
Shopify is packed with over 2500 apps and extensions which were developed by both in-house team and third-party developers.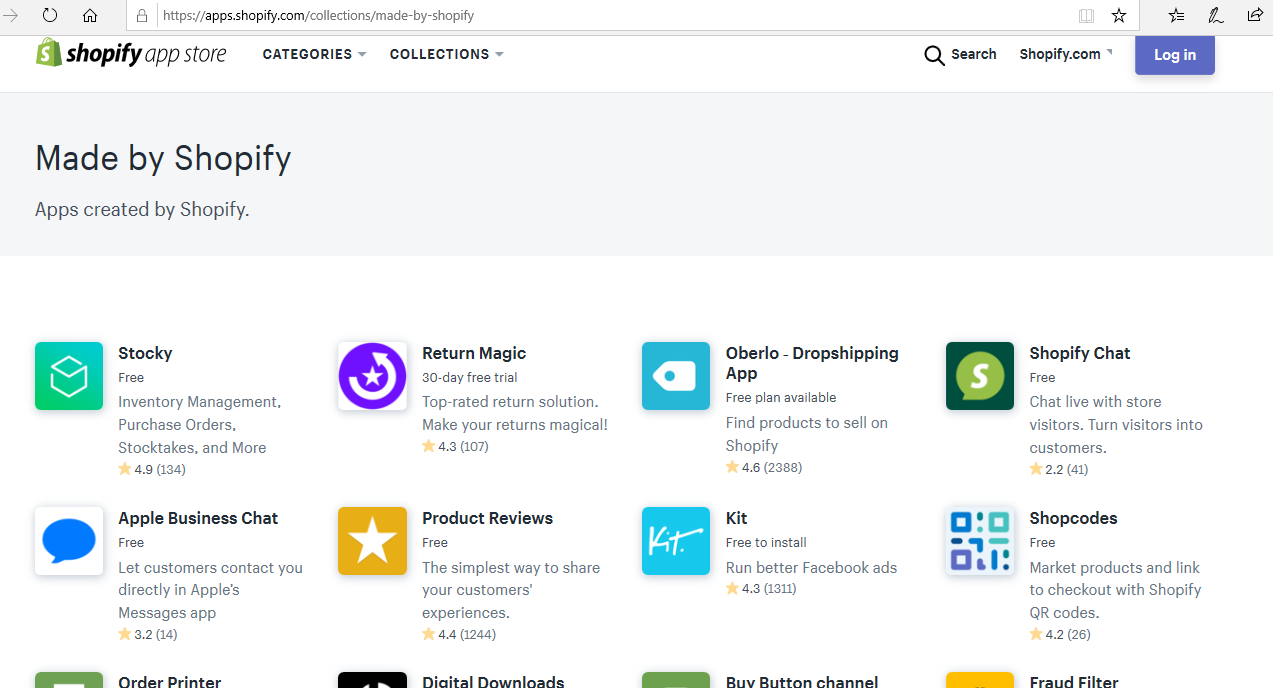 WordPress is a tremendous eCommerce platform, giving you access to more than 55,000 unpaid plugins. You can easily add these extensions if you want, there are a lot more integrations and add-ons available for WooCommerce than Shopify. Furthermore, you can customize manually in the WordPress core to create more extension or hiring a developer to build an integration or plugin of your store.
9. Payment gateways
It is an undeniable fact that the processing of payments is the center of your eCommerce business. Irrespective of the type of products or services you deal with, the ultimate goal is always to convert visitors and facilitate their subsequent transactions. Luckily, WooCommerce vs Shopify both offers a wide variety of tools to help you with this.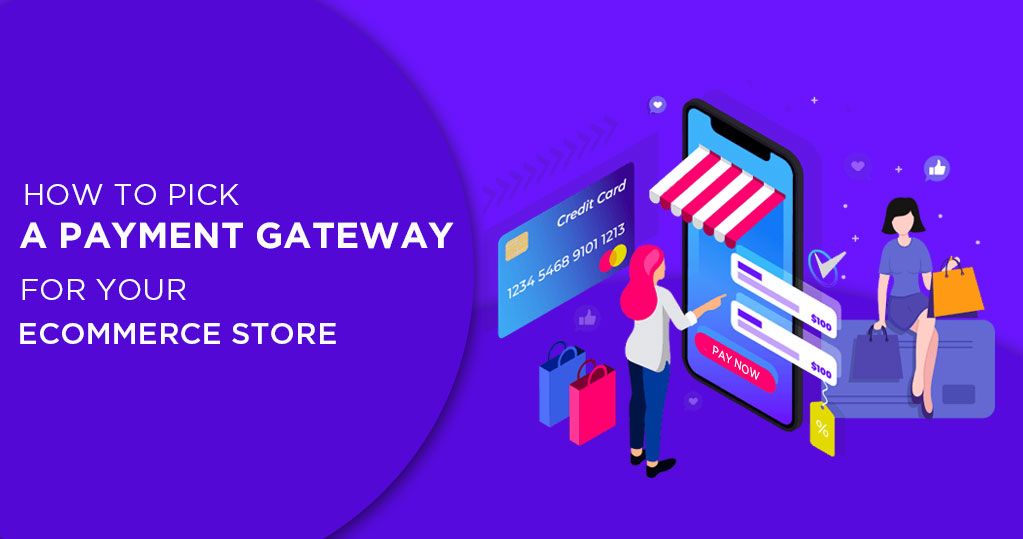 WooCommerce
WooCommerce offers default payments to PayPal and Stripe. We should accept that PayPal and Stripe are both good, tried, and tested payment processors. The bulk of WooCommerce online stores should be comfortable with either of the two solutions right off the bat. So, you don't even need a bank account to get things up and running. In case you want to try another service, WooCommerce is more than willing to let you proceed freely, it also supports all other popular payment service providers through add-ons.
WooCommerce has support for many regional and less popular payment services for payment gateways. Since there is no barrier to entry, every payment company can build and support add-ons for WooCommerce. You are only charged transaction fees by your payment gateway or bank. WooCommerce will never charge you a percent transaction fee, the corresponding payment processors will do so. However, their fees differ from one provider to another. If you sell a large volume of products, WooCommerce might make sense, this is a nice plus right?
Shopify
Shopify is offering more than 100 Payment Gateways for you to choose from, but you need to pay a transaction fee of 0.5-2 percent depending on the monthly plan you purchase, the higher plan you choose, the lower the transaction fee you pay for Shopify. For example, you will reduce the transaction costs to 0.5 percent by purchasing $299 a month for an advanced Shopify plan. Shopify also has its payment processor called Shopify Payments. It's free and easy to use. This is an advanced feature of Shopify.
10. Dropshipping
Dropshipping is an online business where the eCommerce shop does not keep the items in stock. Then, it fulfills the order by buying products from the suppliers and then delivering them directly to the customers. Dropshipping has become very popular around the world due to its low overhead. So we'll find out Shopify vs WooCommerce dropshipping.
When you create a drop-shipping business, the front end of your website looks just like any online store. Your users will be able to search the items, add them to the cart, and make the payment, just as they would in any other eCommerce shop. Based on the vendors you select, you will then have to place the order for the shipment of the customer.
Currently, Shopify also has integration apps for several popular drop-shipping markets such as AliExpress, Oberlo, Printify, and more. However, each of these product markets has its membership fees, shipping fees, and other charges that you need to keep in mind when building your Shopify drop-shipping website.
WooCommerce is a popular choice for drop-shipping companies. It's mainly because WooCommerce allows you to install extensions that make order fulfillment a breeze. You can easily find extensions that allow you to instantly import products, complete orders from your website, and more. You can even set up your eCommerce marketplace to allow other vendors to sell on your website.
Conclusion
We have come a long way to review WooCommerce vs Shopify and its features. It is time for the final verdict.
If you're looking for a solution with handy SEO features, definitely go for WooCommerce. Also, if you want more help with your design, don't mind tinkering, or your major marketing plan is to drive traffic through content for search engines, then choose WooCommerce.
If you're new to eCommerce or you don't want to bother about technical details, go for Shopify. Also, if you're looking to test things and try a few products, go for Shopify. (read here for a comprehensive Shopify review)
Finally, if you find your existing website no longer compatible with online business and wish to migrate from WooCommerce to Shopify or vice versa, LitExtension is at your service. LitExtension is designed for all users and requires no technical and programming skills. Currently, we are supporting migration for over 80 carts including Shopify migration, WooCommerce migration, and more specifically Shopify to WooCommerce or WooCommerce to Shopify.
We take pride in our comprehensive migration service and reliability. You can easily transfer all your data namely products, customers, orders, variants, etc. LitExtension also provides you with additional options so that you can expand the migration possibility, such as:
Should you have any questions regarding WooCommerce and Shopify migration, the LitExtension support team is more than happy to help! You can also join our Facebook Community to get more eCommerce tips and news.