Introduction
In the era of technology 4.0, running online stores is pretty well-known among business fields. For this reason, the way we choose an eCommerce platform can directly affect the sales activity as well as customers reach.
If you are considering various platforms, then you may probably pay attention to Prestashop and Shopify. Shopify is a top-notch hosted source eCommerce platform that can be set up in small or large businesses or even freelancers. Meanwhile, Prestashop is a user-friendly, feature-rich, and open-source eCommerce platform. 
Those might be a suitable choice for your business, however, merchants should take them into consideration of what would be a better choice. This article is to make a head-to-head comparison between Prestashop vs Shopify and find out the best eCommerce solution for you! Let's scroll down to get:
An overlook of Prestashop and Shopify
Detailed comparison 
What platform should you go with?
Prestashop vs Shopify: Which is more famous?
To begin with, Shopify was founded in 2004 and used by more than 800,000 stores in almost 175 countries, accordingly, it is the no.1 software in the shopping cart category. On the other hand, Prestashop is an open-source solution that started in 2007. This means you can download it and modify it any way you want. In fact, there are 275,914 live websites using Prestashop and additional 409,909 sites that used Prestashop historically. With these incredible statistics, Prestashop can be a worthy option compared to Shopify.
The search volume of the keyword "Shopify" is amazingly higher than "Prestashop" in the above chart. So what is the root of Shopify's popularity?  LitExtension had a Shopify overall review for you to look at.
Let's have a closer look at the point-by-point comparison between Prestashop vs Shopify below to find the answer of your own!
Pricing
Since Prestashop vs Shopify are two popular platforms, they share some common eCommerce features. However, these two carts greatly differentiate when it comes to pricing, seeing as Prestashop is an open-source platform and Shopify is a hosted one.
Shopify
With Shopify, you will have 3 options to choose from. They are Basic Shopify, Shopify, and Advanced Shopify which range from $29 to $299.
Besides, Shopify offers two other packages which are Shopify Lite and Plus. We've laid out the key variants of Shopify vs Shopify Plus to take the guesswork off your plate.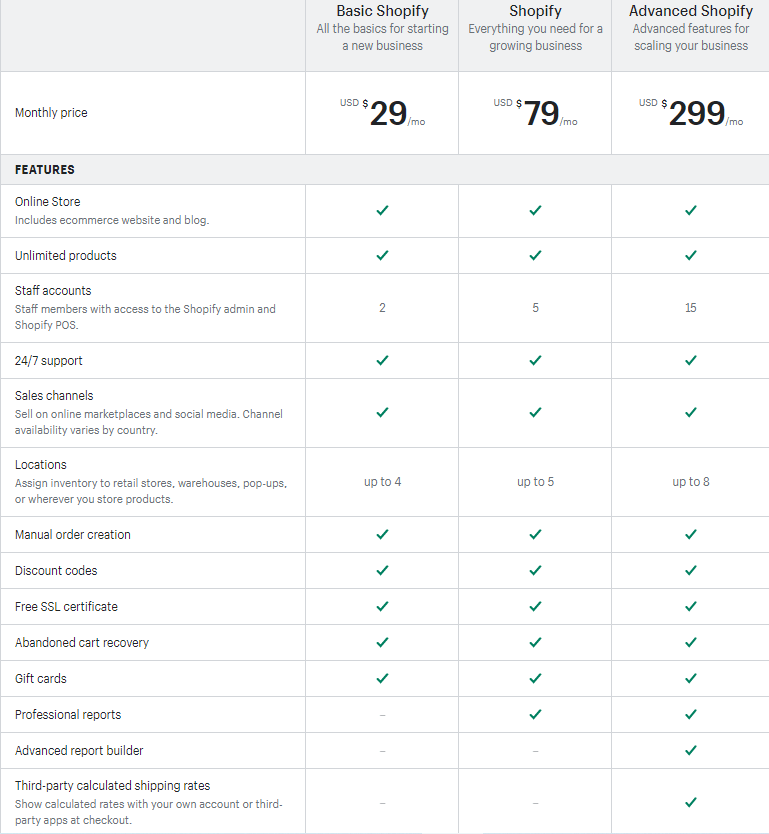 In fact, with Shopify, you do not need to buy a Secure Socket Layer (SSL) certificate when you draw up a business plan. Luckily, in these 3 plans, you can launch unlimited products, enable manual order creation, get 24/7 support and so on. Obviously, the more you pay for the packages, the more benefits and great features you will receive.
To deal with your business management, you actually need to choose a suitable package depending on how large your store is. Just like other platforms, Shopify also gives you a free 2-week trial to try things out when you register a new account.
You could save money by registering for the annual plan if you have a long-term sight of your business future. You can also save 10% by signing up for an annual subscription, and 20% by selecting a two-year contract.
All payment gates come with a transaction fee unless you choose to buy, Shopify will waive this charge. It costs you from 0.5-2 % revenue depending on the Shopify monthly plan. Obviously, the more you cough up, the lower the transaction fee you pay for Shopify.
Generally, all Shopify plans have their own full features and functions which help you to start your business quickly and productively.
PrestaShop
On the other hand, Prestashop is a whole different thing compared to Shopify since Prestashop is an open-source cart. It is completely free to download and install, but still have to pay for a hosting provider or Secure Socket Layer (SSL) Certificate. Therefore, merchants will have to take into account all of the required expenses before opening a store.
Prestashop customers will get a great deal with Prestashop official hosting partners 1and1 as well as A2 hosting. You will pay from $4 to $14 per month when you work with a Prestashop hosting partner.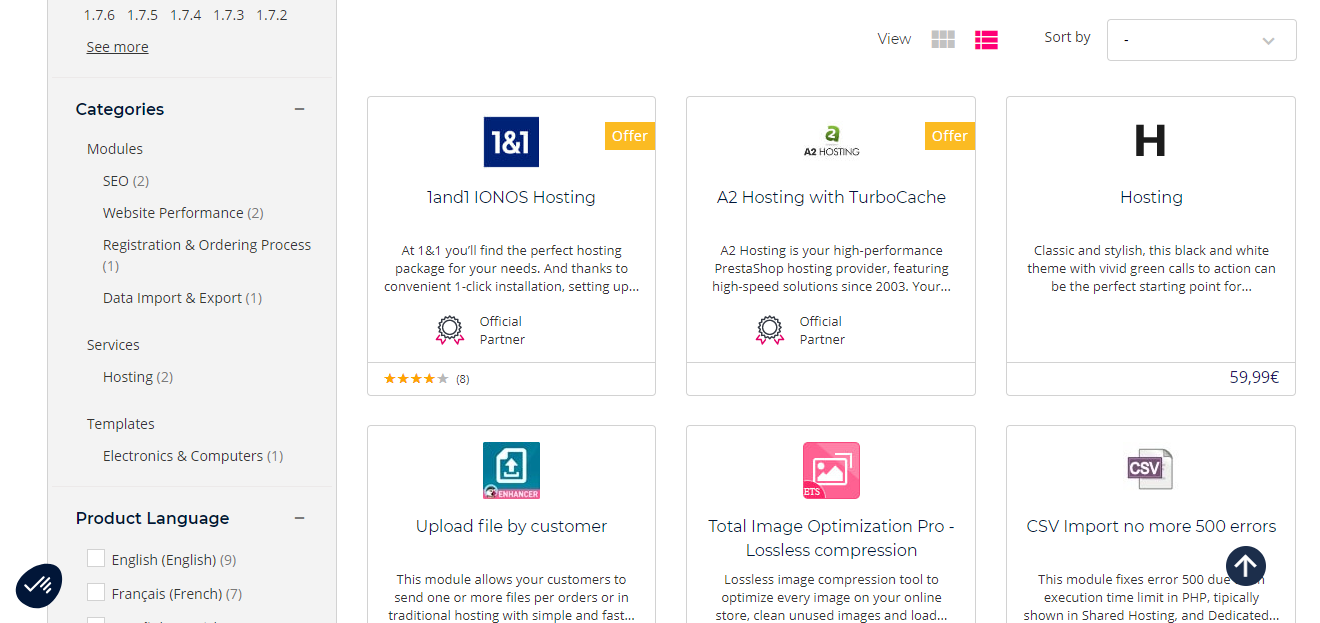 Since PrestaShop is an open-source solution, whatever modification you make requires code involvement. It means that unless you or someone at your business has the technical knowledge, you'll more than likely have to hire an agency or developer. Therefore, the total price for operating a Prestashop store may include developer expenses which range from $50 to $80 per hour.
Moreover, to enhance your store capability, there are a great number of available Prestashop's add-ons. The price is between $35 and ~$6000. With these prices, you can start with a low investment and gradually build up your website.
Finally, you are going to be concerned about the transaction fees. In Prestashop, you can use several different payment options, and usually, each of them has various transaction fees and handling costs. With Prestashop module, you can have additional fees or discounts depending on the payment module used. You can have a surcharge or discounts by a percentage of the order or a set amount or both.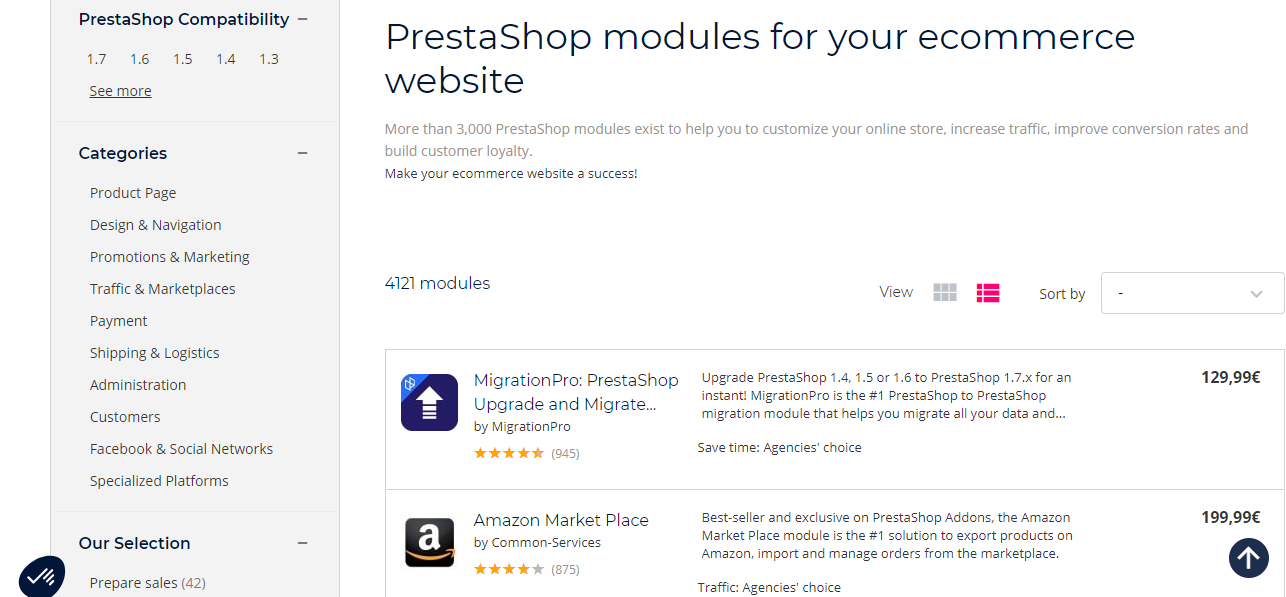 Taking all of these factors into account, you can see how the exact cost of PrestaShop is complex and somehow is more costly than Shopify.
Support
While setting up an eCommerce store, you are still required to take a number of complex steps. In the battle of Prestashop vs Shopify, considering customer support service is one of the most important steps to take under your wings.
Shopify 
Shopify's support can be considered as one of the strongest points while using this platform. In all Shopify plans, they offer 24/7 support via email and live chat that is always available to help. Furthermore, Basic Shopify, also provide 24/7 phone support but only in English language.

Especially for text support such as email or live chat, the Shopify support team can connect via 19 languages for store owners all over the world. You can check out this list whether your first language is come-at-able or not.
In particular, Shopify has a large community for experts and Shopify users to share their experiences and knowledge with others widely.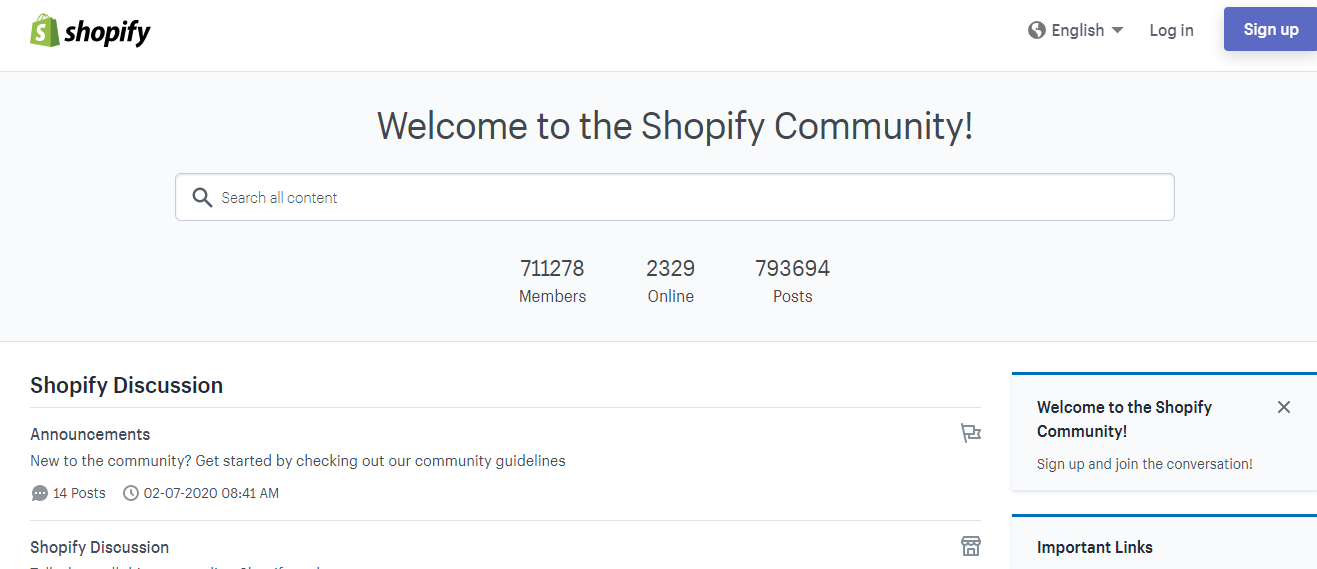 At the same time, this community is the place where the third-party can get insight into current merchants' needs or trendy products. Therefore, Shopify community can open up the world of opportunities to connect with merchants and partners in a meaningful way.
Prestashop
Meanwhile, Prestashop provides 2 kinds of support services: Presta Online Assistance and  Presta Technical Assistance.
For Prestashop Online Assistance, they offer a variety of free info sources such as guide, tutorials, FAQs and training courses for users and developers. Nearly 80% of the Preta Online Assistance provides detailed information of all situations that the customers can probably encounter.
In case you cannot find your knotty problems in those resources, you can join the Prestashop forum for more details. This community has over 1.2 million users where you can search for any acute cases or even solved issues tips. Operating the same way as Shopify, Prestashop community is the place where all the users can give and exchange their experiences or knowledge from simple to complex topics.
Additionally, the merchants do have the second choice which is Presta Technical Assistance. This can be known as a unique service compared to other open-source platforms. Now, you will have chances to call the Presta specialists within 15 minutes. They are there to help you solve any problem you have. However, this service will cost a pretty penny ranging from $249 to $1399 depending on the support level.
It is complicated when comparing PrestaShop vs Shopify in terms of customer care as its impressive services. However, Shopify will be an ideal option if you do not want to foot the bill for extra customer care.
PrestaShop vs Shopify Features
1. Performance
It is important to monitor eCommerce websites to see how the device works under a particular load. Loading time is about how fast product pages are loaded and to identify possible performance bottlenecks. With fast loading time, you can definitely give your consumers a pleasant and enjoyable experience on your eCommerce website.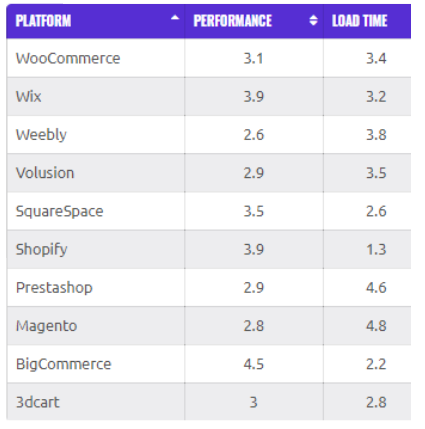 We can easily see that Shopify is the winner of this battle. Within only 1.3 seconds for the loading time, Shopify is definitely a potential candidate. On the other hand, Prestashop may be left behind with 4.6 seconds, which is 3.5 times longer than Shopify.
2. Ease of use
Shopify will walk you through the whole process of building an eCommerce website from start to end. For beginners, Shopify seems the most reputable and easiest platform to use at a reasonable price. It is a no brainer when you first got started. When picking your suitable packages, choosing and customizing Shopify themes is very simple, and listing items is a breeze.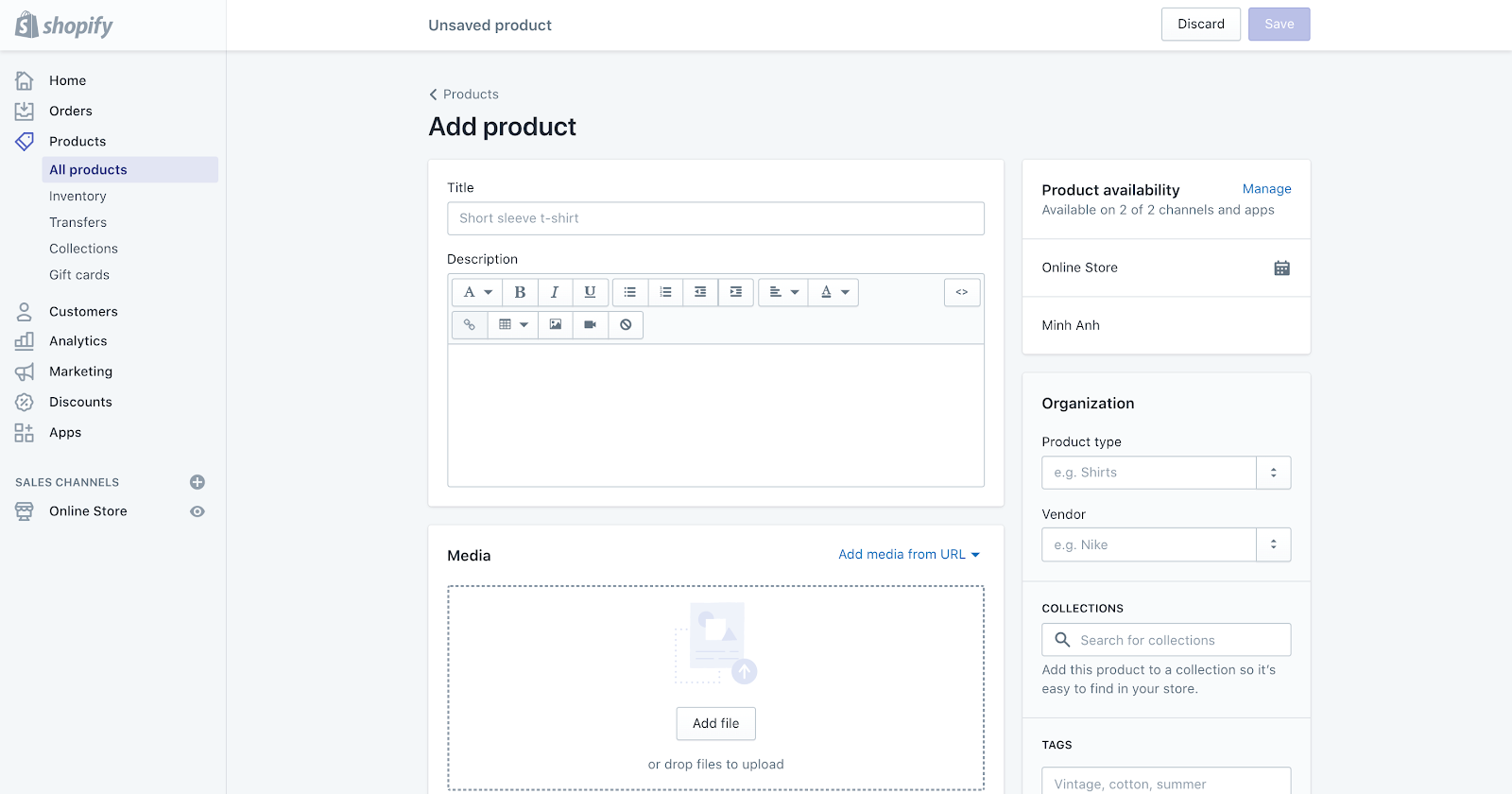 In the Shopify homepage, the dashboard is pretty clear with simple instructions. As mentioned above, users without technical knowledge can handily edit their website or even undo steps with visible guides.
Because Prestashop is an open-source cart, it is written in the PHP language and runs on Smarty Template Engine, which is compatible with Unix, Linux and Windows operating systems. With Prestashop, you do not need much technical skill when you launch a basic online store. However, if you want to make your store uniquely dazzling and equip it with helpful functionalities, you absolutely must get to know some coding know-how. Or else, hiring a developer may bring your vision to life.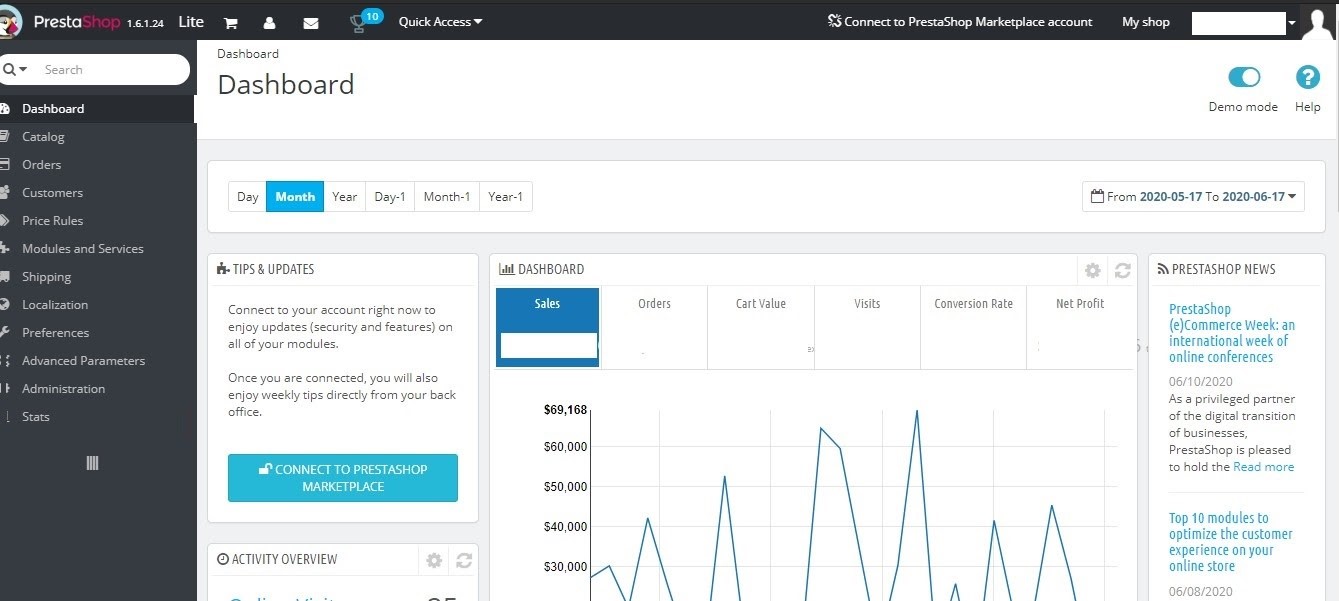 In short, getting an e-store up and running with PrestaShop is way more complicated than Shopify. However, if you are tech-savvy, PrestaShop will give you the ability to access their code, allowing you to edit and adjust it specifically as you wish.
3. Customization
Mentioning customization means that themes and templates are the crucial factors for your online shop.
Up to now, Shopify is offering 73 themes including 9 free themes and 64 paid ones. The price for themes and templates is between $140 to $180. However, each theme also has specific adjustments. In case you want to add some elements, or maybe you have an idea for a new feature that you think would improve user experience, Shopify Liquid is an ideal way to modify your website's underlying code. Hence, you can have different designs that can be edited flexibly to fit in any screen size and mobile version.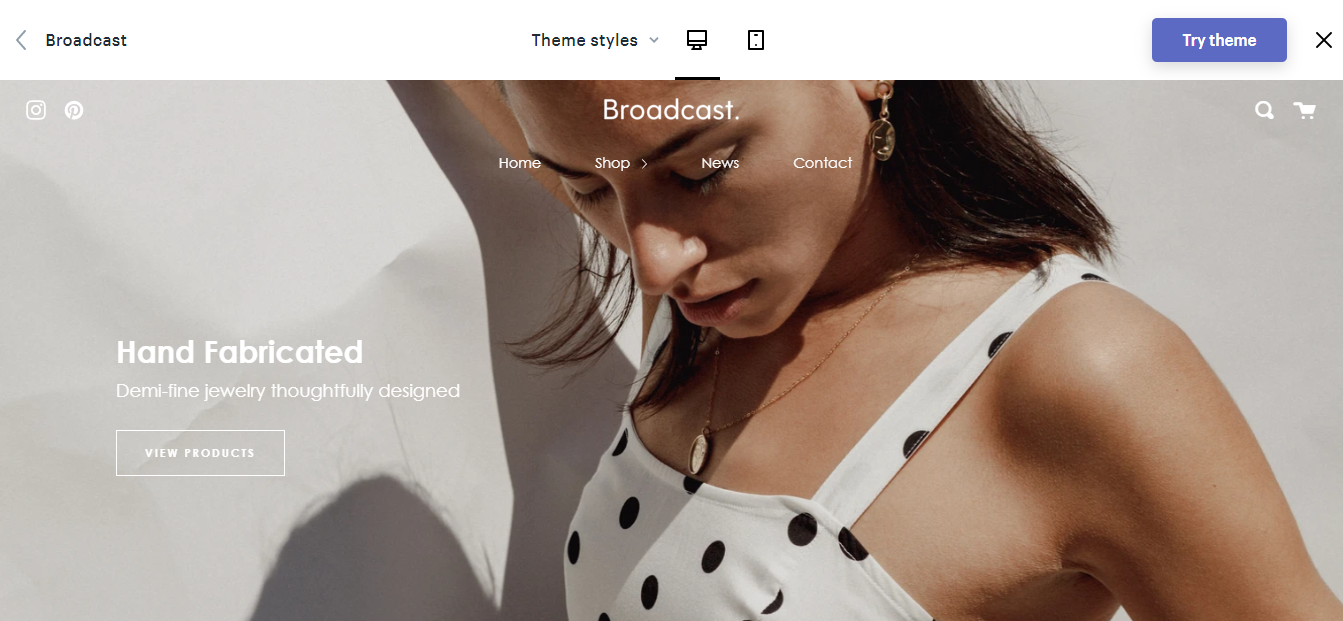 Because of its open-source feature, PrestaShop offers endless possibilities for customization. Thanks to its convenience, merchants can freely design and build their stores as long as they want. The better technical skills they have, the better design and the better performance their stores will have.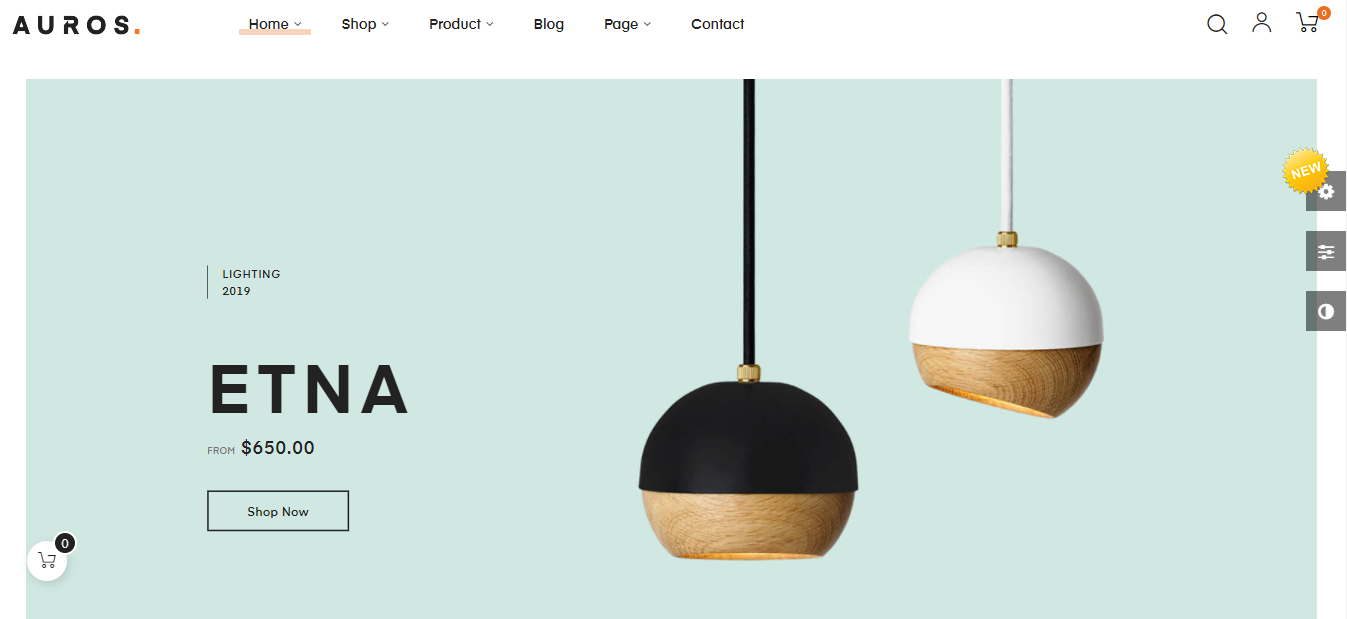 Luckily, Prestashop Marketplace – Addons has plenty of themes and templates in 15 different categories. You will filter out searchings depending on your template style and/or business sector that suits your needs. For instance, pets and animals, food and restaurants, fashion and shoes, home and garden, and so on.
Up to now, PrestaShop comes up with more than 3.200 themes and all have to pay $59.99. Especially, merchants can have full control over the look of their online store by adjusting underlying code through JavaScript or HTML code. Undoubtedly, Prestashop can bring you ready-to-use themes allowing you to boost conversions with a recognizable design that matches your products.
Plus, you should check out a collection of  "Best PrestaShop themes in 2020" to find your best look for your website.
Both Prestashop and Shopify offer store owners a plentiful of designs. All you have to do is to choose a proper theme and customize your store in any way you want.
4. Security
As mentioned before, Prestashop and Shopify are two different kinds of platforms that can secure your website in different ways.
Firstly, since Shopify is a hosted cart, it offers excellent website security out-of-the-box. Shopify offers free SSL registration for all online merchants as well as automatic updates. With SSL certificates, Shopify can help you to:
Use HTTPS to add a new authentication layer to your store instead of HTTP.
Place the SSL icon next to the URL of your online store to help gain customer interest.
Thankfully, all Shopify stores are certified Level 1 PCI DSS compliant (a.k.a Payment Card Industry Data Security Standard). This is a data security standard for every company that accepts card payment to comply. All your data and your customer information are ultra-secure with Shopify.
Similarly, Prestashop's downloadable set-up file is PCI compliant. In addition, there are numerous Prestashop security modules that store owners can install, for example, the Official GDPR Compliance (General Data Protection Regulation) ensures your store's compliance with EU law on data protection and privacy.
Another strong point when using Prestashop is the Security Lite module which helps to reduce the risk of unauthorized access by adding another layer of security to your Prestashop website. Check out to see what features you will have with this free module.
All in all, there is no edge between Shopify and Prestashop regarding security. They are the two platforms where you can feel safe to protect your valuable information.
5. Extensions and plugins
Speaking of Prestashop vs Shopify comparison, it is important to refer to extensions and plugins. Both of these provide some basic built-in features that customers need to manage their online store. It can be, for example, payment processing, order management, basic analytic tools, or even product variations (products with variants of sizes and colors).
Firstly,  Shopify App Store is the place where you can go to buy extensions and plugins. Currently, there are more than 5000 apps (including third-party applications) and add-ons with full functions you may need for your website. These extensions help to extend the possible capabilities such as shipping, marketing and accounting, etc.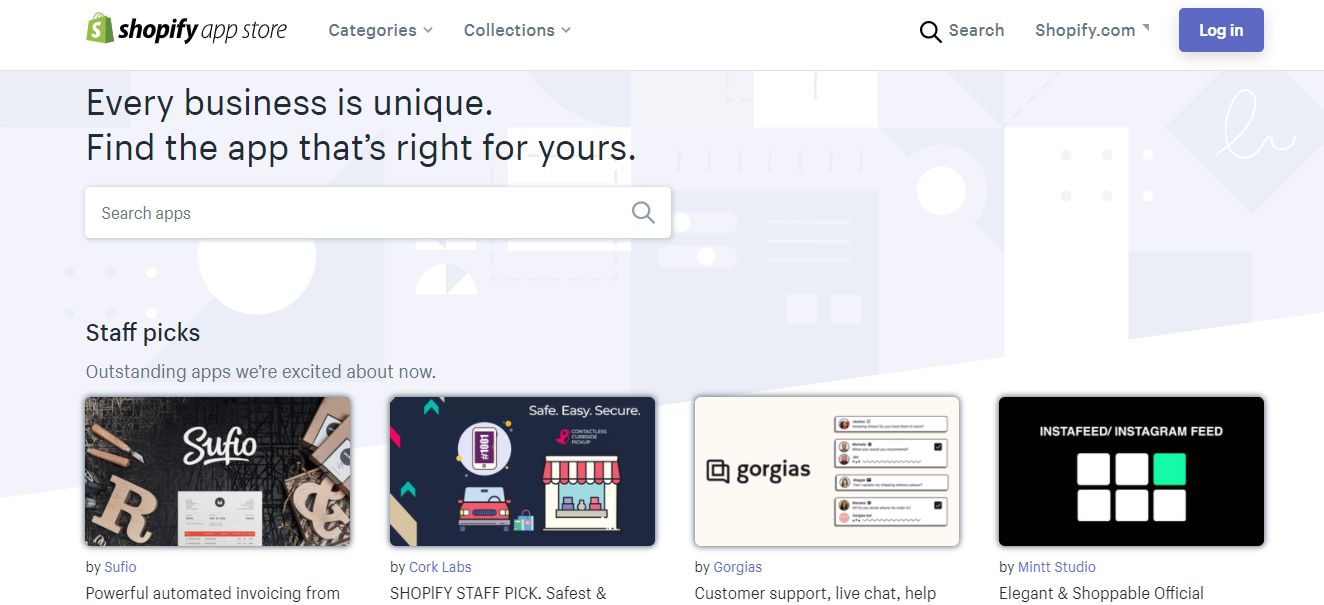 On the other hand, PrestaShop has strength in creating and managing multiple stores. In particular, Prestashop Addons is offering more than 4000 modules to make your website as well-handled as possible. These modules help customers to customize their online website as well as increase conversion rates, build trust and loyalty.
However, you should bear in mind that the extensions and plugins are made by hundreds of developers from all over the world, there's no guarantee that everything will work exactly as expected. Therefore, you will need to be careful about what you will add to avoid a glitchy and slow-performing website.
To conclude, with the help of hundreds of extensions and plugins, you can easily turn your eCommerce store into a dynamic marketplace. This is a great option to consider if you want to further promote your products and drive more sales.
6. eCommerce features
Besides creating regular websites, the comparison between Prestashop vs Shopify also covers eCommerce features.
Shopify offers an extensive range of functionality with thousands of apps and plugins for users to choose from. It includes a powerful API and App Store to help you extend your website's functionality. The great thing is that with only one click, you can add most apps to your website. However, some options will need coding skills!
Whereas, PrestaShop is an open-source eCommerce cart that can build anything from a small online shop to a full-on shopping cart solution. With a massive add-on market and a package of built-in features, PrestaShop presents a quick fix for eCommerce merchants.
Because of its reputation, we'll put them on a scale to distinguish their eCommerce functions: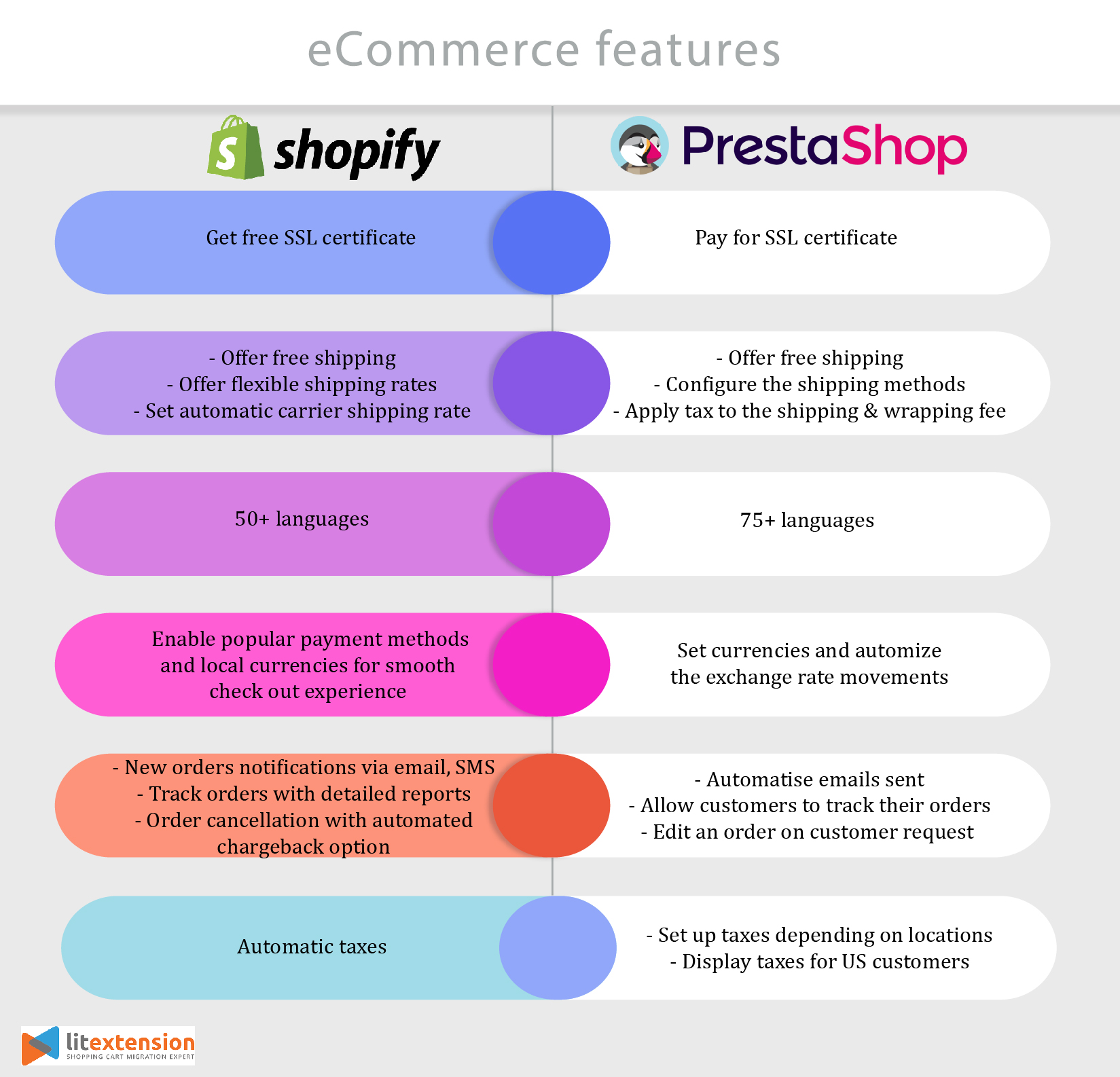 7. SEO & Marketing
SEO is one of the most important factors to consider when choosing a platform for your business. With good SEO, your website or product will appear at the top of the search result which will help imprint your brand into a customer's mind. Both Prestashop and Shopify equally provide the key functions to optimize the SEO of your website. For instance, URL modification, adding canonical tags or adding 301 redirects are options to boost your SEO.
Shopify has a wide range of SEO and marketing tools to help you with your Shopify store. It is easy to see in Shopify's marketing dashboard that there are marketing recommendations as well as marketing activities creation. Furthermore, Shopify has a wide range of SEO features. It covers most essential areas from meta title, meta description to content, headings, image alt text, etc. It definitely will be great SEO support to elevate your products to the top search result.
Go back to Prestashop, instead of adding the list of built-in features, users will have to install modules to start SEO marketing. Luckily, PrestaShop offers the possibility to create coupons, price rules, discounts, and special offers, as well as cross-sell, promote, and suggest products. It also offers SEO, abandoned cart email capabilities, social platform connections, and categorical reporting and tracking. In order to personalize the experience, receive notifications, send default responses and manage all customer service requests, Prestashop allows you to develop customer databases and create customer groups.
In this aspect, Prestashop is slightly more powerful than Shopify as it offers varied marketing modules.
8. Payment gateways
Shopify and Prestashop ensure that you are able to integrate your credit card payments from your customers with numerous payment gates.
Shopify has its own Shopify Payments network to integrate card processors directly into the check-out process. Some of the highlight advantages when using Shopify Payment are:
No additional transaction fees.
Enter their payment information without leaving your online store.
Available in 11 countries.
Furthermore, Shopify payments also support multi-currency with store currency and payout currency to help merchants easily clinch the deal overseas. Additionally, Shopify provides 100+ external payment gateways apart from Shopify Payment such as Stripe, Paypal, 2Checkout, etc.
On the other hand, with PrestaShop, users can choose between a third-party payment processor from free 250 options on the PrestaShop marketplace or PrestaShop Checkout solution. Your customers will not be redirected to another site when processing their payment as well as be fully compliant with all adjustments, especially GDPR.
Which one should you choose?
In conclusion, if you want to kick off a business without technical skills, Shopify will be an ideal option. Furthermore, with unlimited products given and advanced eCommerce functionality, professional reporting and a big inventory of outputs, Shopify is certainly an appropriate choice for you to watch over your business. This platform is easy to use and can actively control the price.
On the other hand, if you have from small to medium store size and just want a platform that can provide you with the customization and the ability to sell without a hitch, do it on Prestashop. Moreover, this platform is outstanding in terms of thousands of add-on modules and ready-made themes. You can get started for free, the setup is easy, and you don't have to worry about any maintenance at all.
Last but not least, in PrestaShop vs Shopify, there is no objective winner, the right platform works best for your business.
Conclusion
Hopefully, the head to head comparison between Prestashop vs Shopify can help you to find a suitable answer for your work.
In case you want to migrate data from Prestashop to Shopify or vice versa, LitExtension is here to help you. As the world-leading shopping cart migration, we have successfully done 140,000+ cases with 40,000+ worldwide customers. With 9 years of experience, we can assure you to migrate your data speedily, securely, and accurately with our automated migration tools.
Finally, for further information in terms of data migration, do not hesitate to contact our LitExtension customer support, we are always here to help you!
Join our community for more eCommerce news!