Shopify is fantastic for online stores since it allows mass imports of items and customers via CSV file. However, importing data from a CSV file into Shopify manually may be time-consuming.
We've got an easy and effective solution for you. Today's piece will walk you through the steps of Shopify CSV Import with LitExtension:
Step 1: Send your file to our experts
Step 2: Customize your CSV file
Step 3: Run Full Shopify CSV Import Migration
Step 4: Start your new journey
If you want more information, continue reading our detailed guide on Shopify CSV Import. Otherwise, let's get started!
Step 1: Send your file to our experts
To start with, LitExtension will meet with you for a personal consultation to learn all of your specific requirements toward the Shopify CSV Import. Since the success of the team is closely tied to the outcome, it is crucial that we are on the same page.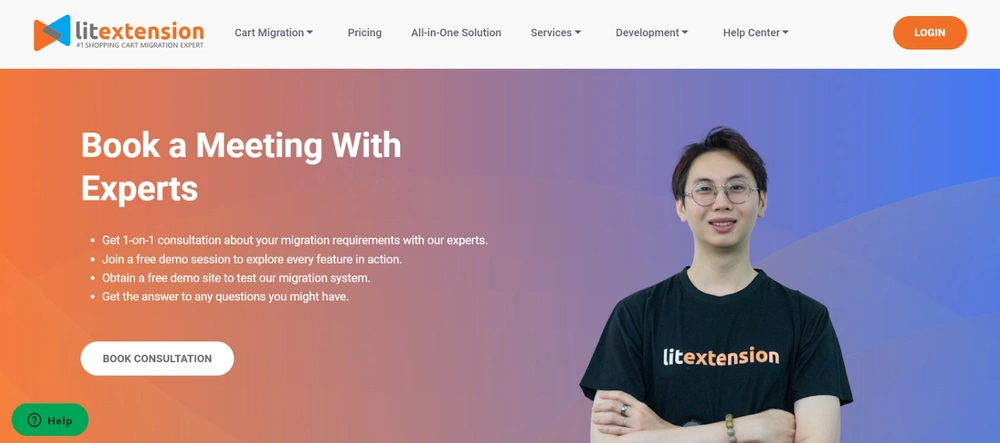 Schedule a call with LitExtension
Besides, during the meeting, we will ask to gain access to your CSV file. You can upload your file on Google Drive, Dropbox or any cloud server. After that, we'll start proceeding your Shopify CSV import process.
Step 2: Customize your CSV file
Here, your CSV file will be modified by the experts so that it meets your Shopify CSV Import specifications agreed in the first meeting. To make sure that things has been fallen into place, we will also perform the demo migration from Shopify and double-check the results before moving on to the next step.
Step 3: Run Full Shopify CSV Import Migration
Once you're satisfied with the demo, our experts will import your CSV data into Shopify while you sit back and relax. Any issues will be detected by the LitExtension Smart Controller and immediately addressed by our staff.
We'll keep you updated on the status of the CSV import migration so you can concentrate on running a successful company.
Step 4: Start your new journey
Our Quality Assurance Executive will review the completed Shopify migration to ensure it is up to your requirements before we hand over the final store.
One thing to be noted is that your current shop will remain operational as usual throughout the Shopify CSV Import, increasing the likelihood that new data may be added or amended. That's why you may need support from our post-migration services, such as:
Recent Data Migration: transfer to Shopify without any hitches any data produced during the CSV import procedure.
Re-migration: in case of problems or dissatisfaction with the outcome, you may re-migrate by importing the CSV file to Shopify.
Smart Update: refreshes information that has changed since the previous CSV import.
Don't worry about the extra cost since these are all free of charge within the first three months when using our Shopify CSV Import.