No longer fit with OsCommerce? Looking to migrate your online store to Magento? Look no further! LitExtension OsCommerce to Magento migration service will seamlessly transfer your OsCommerce store to the Magento platform, ensuring that all your data is preserved and your store is up and running in no time. 
The A-Z OsCommerce to Magento migration process includes these below steps:
Step 1: Backup database of the OsCommerce store
Step 2: Set up a new Magento store
Step 3: Set up Source and Target Cart
Step 4: Select entities to migrate
Step 5: Perform full migration from OsCommerce to Magento
Step 6: Follow a go-live checklist for Magento stores after data migration 
 Now, let's head straight to 3 critical steps of the OsCommerce to Magento migration with LitExtension. 
Step 1. Set up Source and Target Cart
Below you will find a few pieces of information you are required to fill out in order to start migrate OsCommerce to Magento: Firstly, press on "Create New Migration" in the top right corner to begin the process. Once you have landed on the 'Setup' page, select OsCommerce as Source Store type, enter your Source Store URL.
After that, select Magento as your Target Store type. Fill in the required information necessary such as the Target Store URL and install the connector to Magento 2.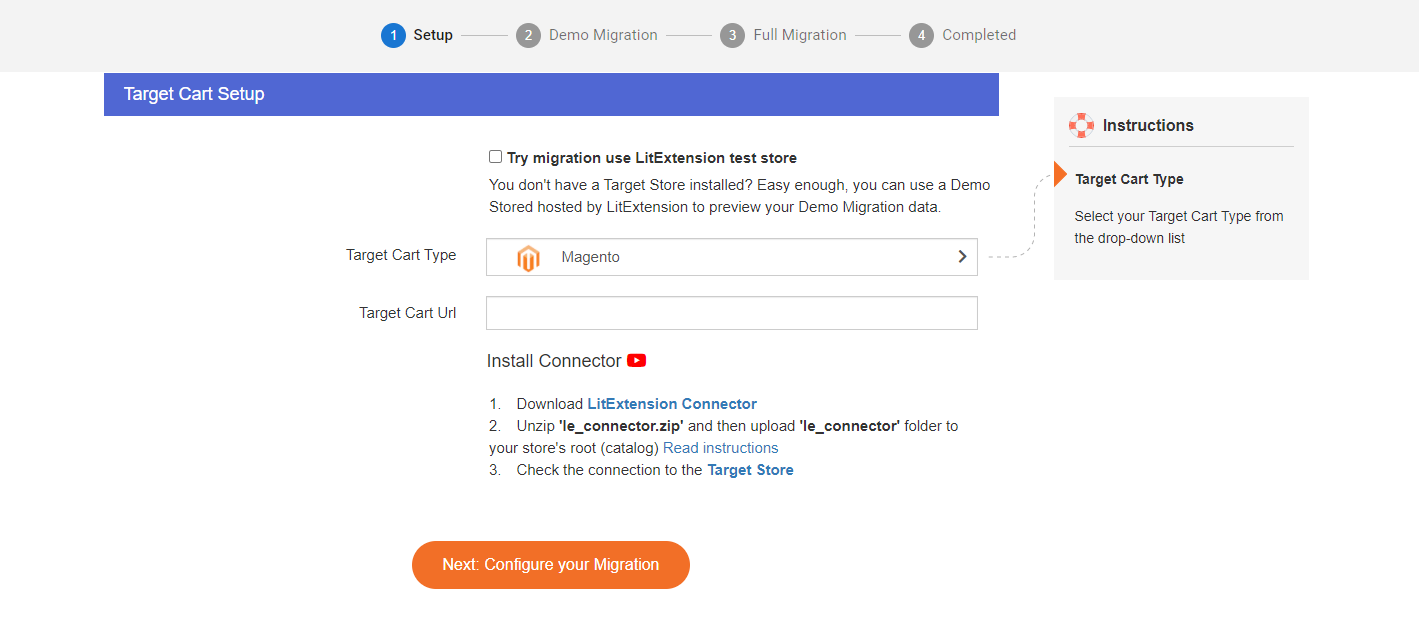 Download LitExtension Connector and receive a zip file
Upload the "le_connector" folder into your target store through FTP
Enter the root folder of your store and paste the "le_connector" folder from the zip
Go back to your migration page and if you receive a green tick, your connector is successfully installed.
For more detailed instructions on how to completely use LitExtension, please follow our detailed migrate cart to cart guide.
Step 2. Select Entities To Migrate OsCommerce to Magento
For the next step in your shopping cart migration process, select the different entities you wish to migrate to your new store. You can choose to migrate all of the entities listed or pick out specific ones you would want in your new store. Moreover, LitExtension has a wide range of additional options for you to select from to extend your OsCommerce to Magento migration possibilities.

Step 3. Perform Full Migration
Immediately after the cart to cart migration process has started, you can turn your computer off and let LitExtension take care of your data transfer. There is no need to worry as it will run smoothly on the server. In the meantime, you are free to do anything and you will receive an email once the OsCommerce to Magento migration is complete.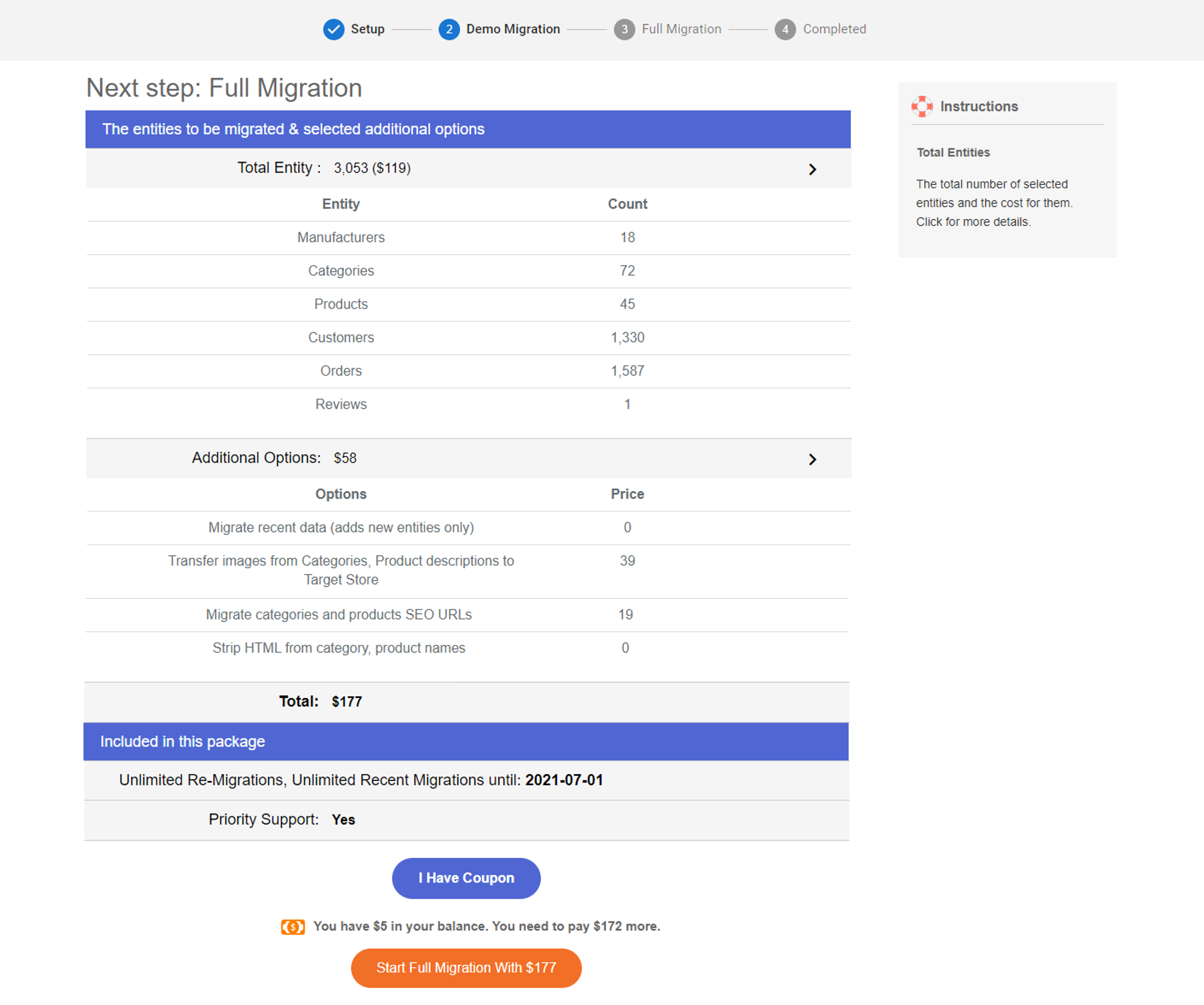 If you miss any steps, this video tutorial will show you how to migrate OsCommerce to Magento in minutes!
So, don't hesitate to move to Magento with LitExtension since the process is easy peasy! If you aren't tech-savvy, leave your OsCommerce to Magento migration in good hands with our All-in-One Migration Package. Our Magento migration experts will lift the weight of manual tasks off your shoulder and handle the migration at a committed response time, with a personal assistant and free additional options.
We are happy to help, so reach out to one of our agents if you run into any hiccups during your stay!