LitExtension IPs you need to add:
222.252.17.220
113.190.242.24
1. Plesk
Login to Plesk.
Click Websites & Domains tab at the top.
Click SQL Whitelist Beta icon.
Click Add IP, select service and type IP;
Click OK.
2.  Web Host Manager (WHM)
Login to WHM
Go to the bottom of the left menu to the Plugins

Click on the Config Server Security & Firewall option.
Next to the "Quick Allow" button, type the IP you wish to Allow (Green Box) and press "Quick Allow".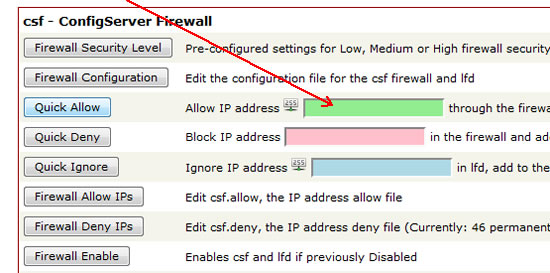 See the following instructions how to whitelist IPs in cPanel