You want to migrate data from your current cart to another? There are 4 steps to get your job done.
Step 1: Register an account on LitExtension site
To migrate data, you need to have an account on LitExtension Site.
Click login, you will be led to a registration page. Right here, you can easily sign up with your email, or your own Facebook or Google account.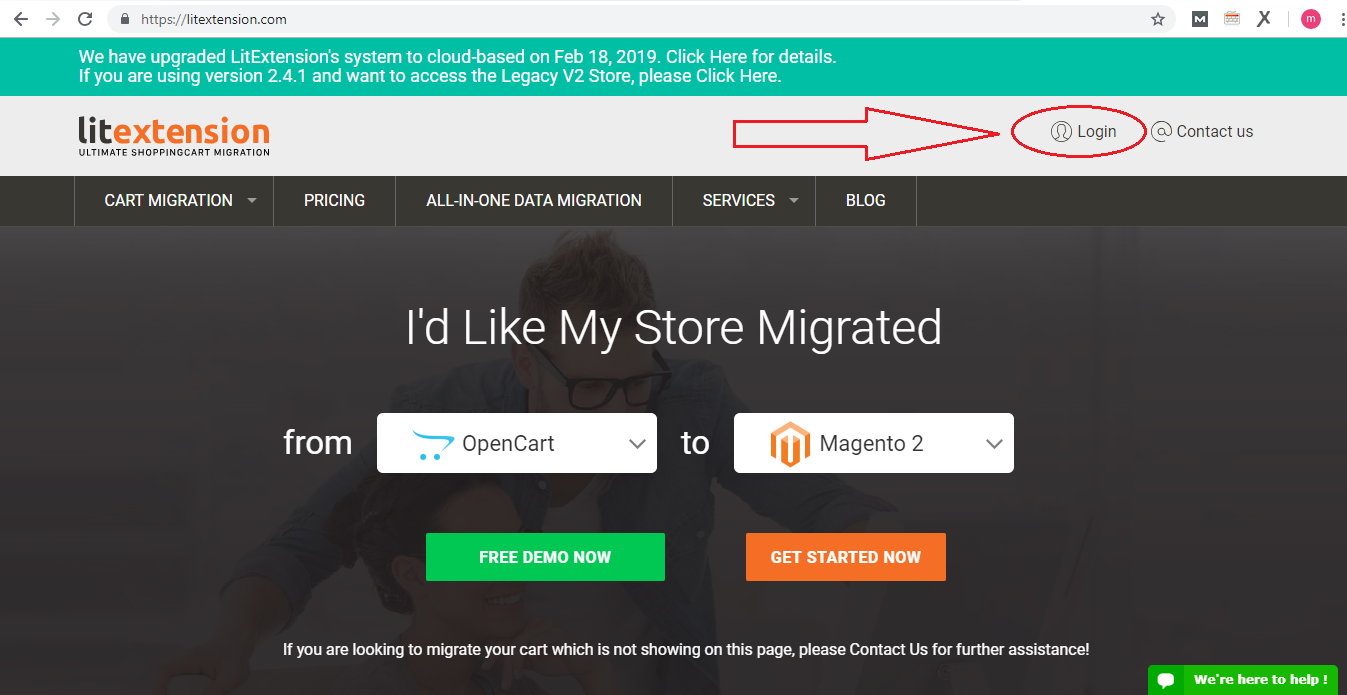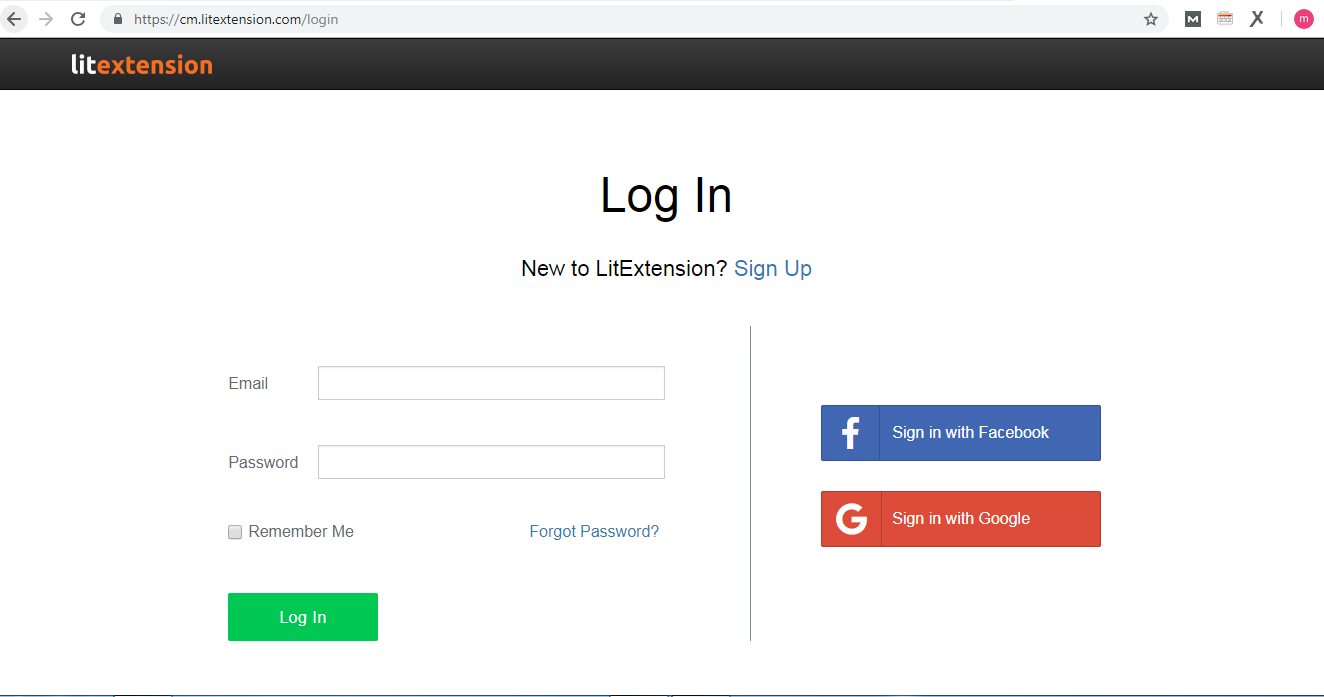 Step 2: Finish Cart Setup
After having an account, login to the migration page and click Create New Migration. Then you will see step 1 of the migration process.
2.1 Connector Installation 
Download LitExtension Connector, you will receive a zip file, extract it, and paste into your Cart Root Folder by FTP/SSH protocol.
Afterward, go back to your migration page, an automated message will appear on screen to inform You have successfully installed the connector without manual checking.
2.2 Source Cart Set-up: Please fill your source cart info to the form:
Cart Type: Your source cart type
Cart URL: Your source cart URL
2.3 Target Cart Set-up: Please fill your Target Cart info to the form:
Cart Type: Your Target cart type
Cart URL: Your Target cart URL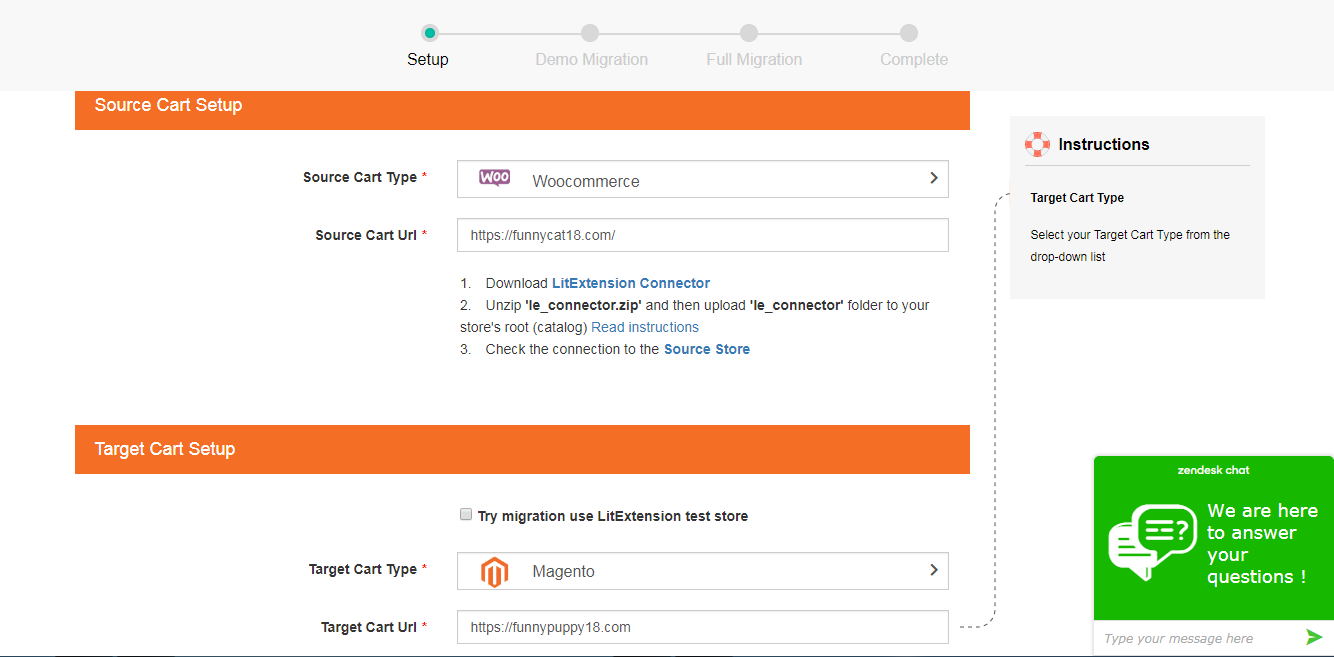 Step 3: Select Entities and perform Free Demo Migration
Select the data you want to migrate from Source to Target store. You can choose additional options provided below to extend your migration possibility.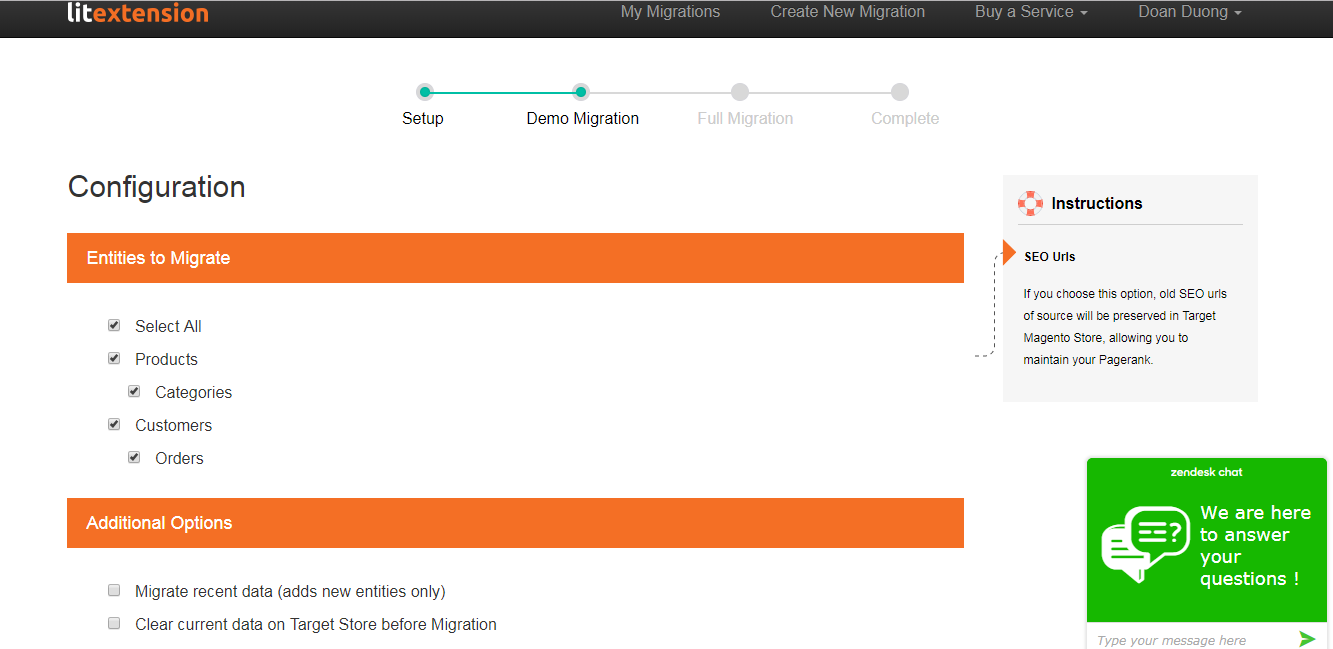 Note: You can skip Demo by clicking Skip Demo Migration above Next button
Step 4: Perform Full Migration
After finishing your demo, you can immediately start your Full Migration without filling information all over again. LitExtension System will automatically calculate the price for your package.
You can close your Browser, WiFi or any devices after starting your migration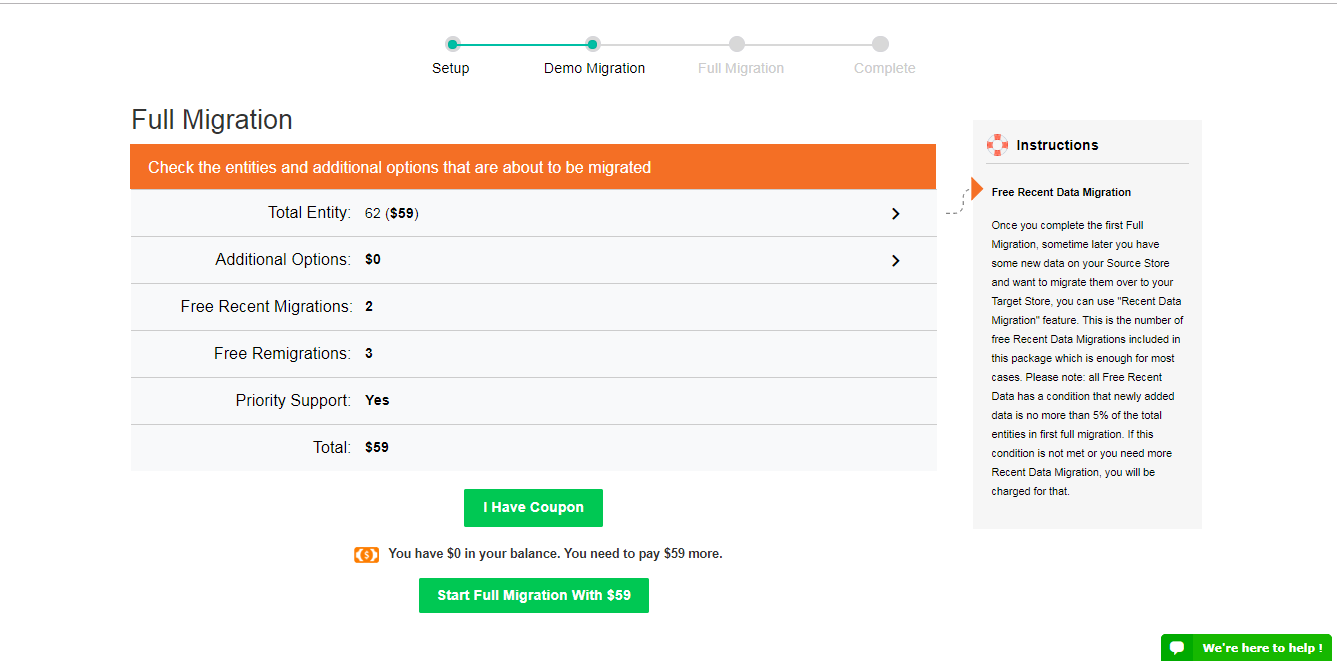 That's all about the migration process which can be carried out yourselves. Technical knowledge and skills are not necessary to use LitExtension Shopping Cart Migration Tools. If you have any questions please do not hesitate to Contact Us for further assistance.
You can try our free demo to migrate data with 20 entities limited!
In case you have any other questions, please reach out to us via: