Overview
With Magento 1 termination approaches on June 1, 2020, Magento 1 users may be wondering what's the next step for their business. It's stressful to consider such a big change and it may feel overwhelmed about where this put a majority of eCommerce businesses. We completely understand the situation, which is why we have put together this article to present you the best Magento 1 alternatives.
Keep reading for more information that will help you understand what's available and what's best for your Magento store switch.
What are the best Magento 1 alternatives?
Migrating Magento 1 to Magento 2 is one of the best options, and the reasons why you should stick with Magento 2 are easy to find. Although Magento software is a smart choice, everything has changed drastically. By that I mean currently you have more choices than ever. To be specific, there are options that are worth mentioning for your eCommerce switch such as Shopify, WooCommerce, BigCommerce, PrestaShop, WIX, and more.
You can see the original statistics of the most favorable platforms that Magento 1 users gravitate towards in the chart below (data collected in February 2020):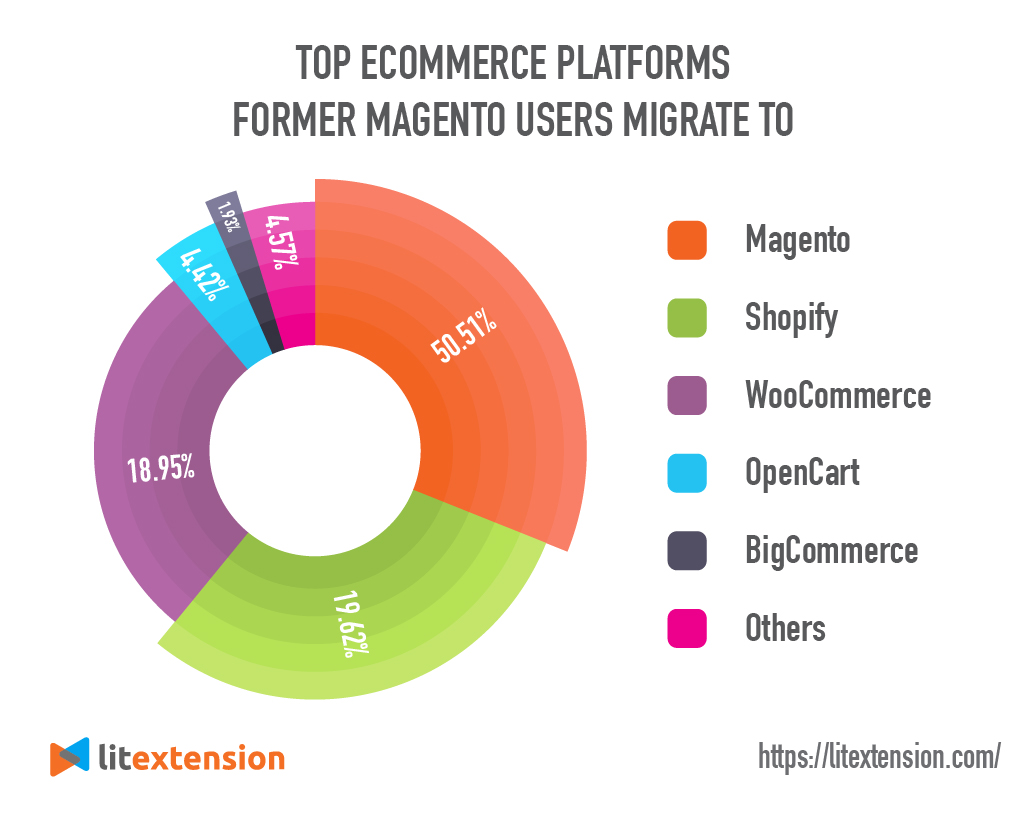 Of all 1500+ projects LitExtension received over the year, over 50% of those are Magento 1 to Magento 2 transfers. However, LitExtension have seen a rise in the number of users moving away from Magento 1. The biggest names on the list are Shopify, WooCommerce, OpenCart and BigCommerce.
According to Builtwith's market shares, these platforms also earn the most reputation on the market. Therefore, we would be focusing on these famous eCommerce platforms with its set of strongest points so as to find Magento 1 alternatives for your future re-platforming.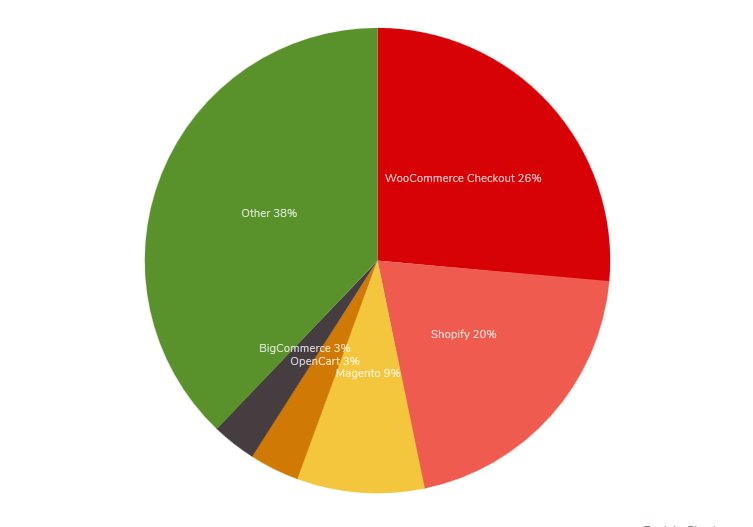 Are you ready to unravel the strongest features of these Magento 1 alternatives? Let's jump straight into it.
What should have been improved in Magento 1?
Since its first version in 2007, Magento has come a long way and maintained its top position because of unrivaled support and an extensive ecosystem. As a Magento user, it's time you sort out all the issues related to Magento 1 version so that you can make the smartest choice for your eCommerce switch.
1. Page load time and speed
Website speed is becoming more and more important, Magento tends to be a slow platform which can negatively affect organic search performance. We will be getting into that later in this blog post
2. Enabling search engine friendly URLs
Magento is considered a challenging eCommerce platform to maneuver without the help of a developer. Getting your product SEO URLs tends to be a nuisance due to the complex rewrite engine and codebase.
3. Setting up Blogs
Magento doesn't include any type of blog feature in the standard package. To gain the top position of Google ranking, Magento merchants have to fill their eCommerce website with a lot of content. However, they can only search for help from a third-party app. If you haven't found the perfect extension for blogging, you may need to switch to the one that is well-known to support this feature.
4. Complex checkout process
Usually, customers have to go through registration in order to checkout. Also, the checkout process involves 6 long steps that are not optional. As a result, online stores might suffer from a higher percentage of abandoned carts.
5. Social media and marketplace integration inability
Magento did release a Facebook integration functionality called Magento Social. To connect your Magento store to Twitter, Facebook, Instagram, and other marketplaces like eBay or Amazon, you will need to seek out third-party extensions.
6. High maintaining cost
Hosting, domain, and developer cost may be a problem when you want to scale up your business. The developer fee may be costly due to the shortage of Magento 2 experts.
If you have faced any of the aforementioned issues with your Magento store, this article is for you. Read on to find the best Magento 1 alternatives with their best features.
Features and Considerations For Your New Platform
1. Performance
It has been a pressing issue for Magento 1 store owners that Magento 1 has pages load speed way below the standard that was put forward by Google. Customers, undoubtedly, will not wait for all the product images to load  more than 3 secs. Now, there are lots of fish in the sea for you to choose as a user-friendly and straight-forward solution that has astounding performance.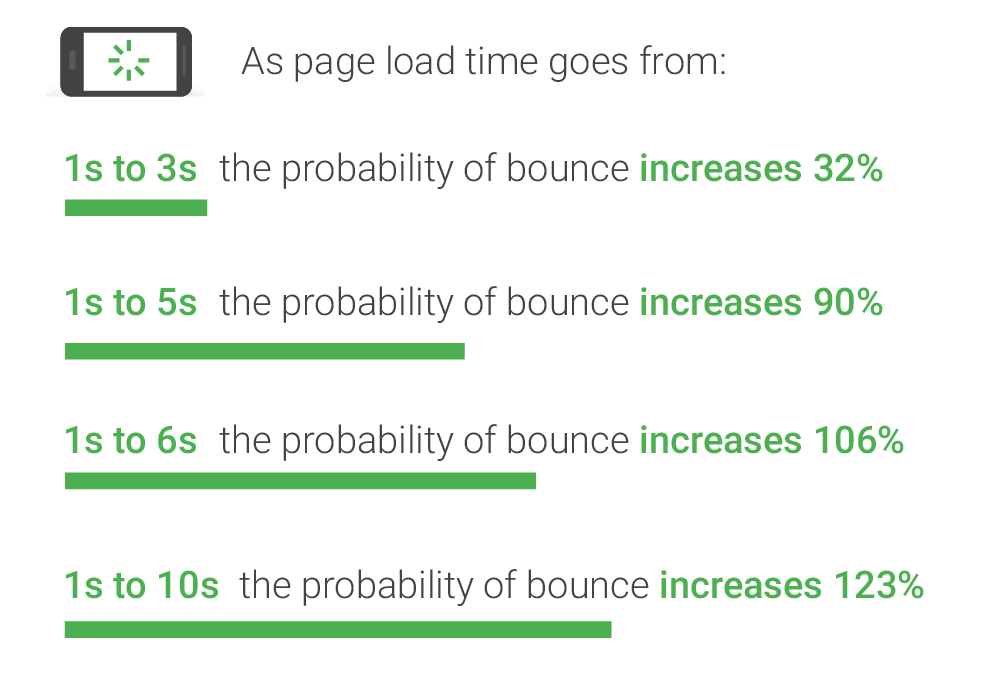 Page speed can be affected by a number of factors namely website hosting, theme design, and images, etc. Website hosting is the giant contributor here.
In this regard, in the comparison between an open-source vs a hosted solution, the SaaS has the edge. Why is this? Easy. Using hosted platforms means that you don't have to worry either about hosting weight or making improvements on the server level to improve performance. You will have the technicians to take care of it for you.
The solution that has the fastest performance to mention here should be Shopify. Shopify shows a special interest in ensuring your sites are user-friendly so that you stick to their system. As a result, they will stay updated on the latest techniques to optimise your site speed. In fact, Shopify has the highest page speed according to this research.
2. SEO and blogs
WooCommerce is a very SEO-friendly platform. WooCommerce grants you complete control over your store including the parts that affect SEO. You can add detailed meta descriptions and titles to inform Google about your products. Also, starting a blog on WooCommerce has never been easier.
Shopify, meanwhile, has a range of SEO plugins in its App Store. Plus, Shopify includes SSL certificates (with WooCommerce, you have to buy them yourself). Having an SSL certificate turns your store from an HTTP into an HTTPS, and 's' is short for 'secure'. What this tells Google is that your store protects customers' data. Google rewards this by boosting up your store rankings.
Our last competitor, BigCommerce, which is structured almost the same as Magento, allows users to have a much more friendly experience since they have outstanding built-in features. Where Magento falls short is with the cost of apps. If you want to make your site even more SEO-friendly you'll need to pay for third party integrations, which all come built-in with BigCommerce.
3. Payment options and process
Magento 1 version was known to have a complex and long checkout process, which could negatively impact sales. With the new, streamlined checkout, the checkout process of Magento 2 has become much more comfortable and faster for customers. Checkout is available for guests without registration, and Magento 2 automatically identifies registered customers based on their email addresses (streamlined checkout). Registering after the checkout process is also an option, and the process has also been simplified.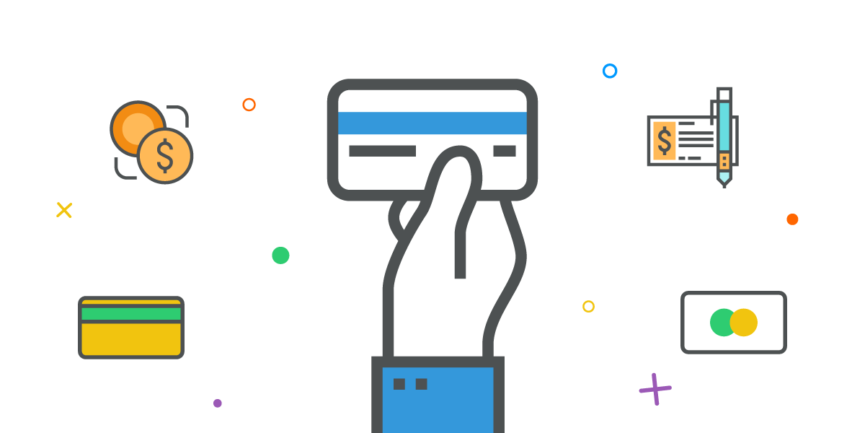 Payment options can be a pain, but many stores offer pre-installed payment processing from the likes of Stripe, Paypal, Venmo, Apple Pay, and more! The best platform should be covering payment gateways and you won't be charged transaction fees.
Magento makes it more difficult for merchant owners to earn money since you need to integrate apps for payment processors. Also, there are about 148 payment apps to choose from, which will take even more time to integrate.
There are tons of Magento 1 alternatives with its varied payment gateways for store owners. Platforms like Shopify, BigCommerce offer transactions free of charge. However, you do have to pay credit card fees to the card processor.
While BigCommerce offers over 40 payment options, including big brands like ApplePay, Stripe and Square, Shopify offers Shopify Payments which accepts almost all payment methods and eliminates the third-party apps involvement. Unfortunately, Shopify would still charge about 2% in the case of using third-party apps.
WooCommerce also comes with transactions with no additional cost; however, integrating new payment providers with WooCommerce can cost over $70. All three solutions have very different payment methods. For that reason, make sure to choose for yourself the one that suits you the best.
4. Multi-channel integration
Store owners surely want to reach out to more customers and effectively boost sales. In this regard, selling on multiple sales channels increases your exposure to potential customers, which increases your sales opportunities.
As you may have known, Magento tends to depend on its huge marketplace for multi-channel integrations. To sell across various channels, you'll need to add extensions. There are many multichannel management platforms to choose from out there with a wide range of price, functionalities. Those we recommend taking a look are giants like Shopify, BigCommerce and WooCommerce.
| | | | |
| --- | --- | --- | --- |
| Selling Channel Integrations | BigCommerce |       Shopify     | WooCommerce |
| Facebook | YES | YES | YES |
| Instagram | YES | YES | YES |
| Pinterest | YES | NO | NO |
| Amazon, eBay | YES | YES | YES |
| Google Shopping | YES | NO | NO |
Apparently, BigCommerce is the biggest one in this category, unlike Magento, BigCommerce has built-in features to sell on Facebook, Pinterest, Instagram, eBay, Amazon, and more. This really opens door to more opportunities, and you can manage your revenue with its data reporting tools.
5. Costs
Magento usually comes with big budgets. Of course, how much your Magento license will cost you based on the product you choose. Magento Open Source is technically free to download from Magento's website, but that won't cover your total cost of ownership. You will be paying for all the design and development fees to get your site up and running, along with continuous costs to cover all hosting, eCommerce security, development, and design fees.
Currently, for Magento 2 version, there are 3 options for store owners to choose:
Magento Open Source: This is a free product you can get from the Magento website. After installing Magento, you are charged for hosting, support, and Magento developer costs.
Magento Enterprise Edition (EE): This on-premise premium option comes with added features and support. Enterprises tend to choose this edition.
Enterprise Cloud Edition (CE): A cloud-hosted version provides the same features as the on-premise Enterprise Edition but without the need for self-hosting. It's vital to distinguish that even though this edition is cloud-hosted, it is not the same as SaaS.
In terms of open-source platforms like Magento, WooCommerce itself is free. But a domain name (about $12/year), and a hosting provider are needed ($5-$25 monthly). WooCommerce can have extra costs like a theme (~$59), plugins & extensions (from $25 each) and developer fees. Of course, you may not need all these features that we mention here so the WooCommerce cost may vary, but it will give you a good idea what you should consider.
Alternatively, you can switch to a SaaS system to avoid the hosting and maintaining cost. Below are some of the most popular SaaS solutions and its pricing:
| | | | |
| --- | --- | --- | --- |
| Shopify | BigCommerce | Volusion | Wix |
| Lite – $9/month | Standard – $29.95/month | Personal – $29.00/month | Connect Domain – $17/month |
| Basic – $29/month | Plus – $79.95/month | Professional – $79.00/month | Combo – $25/month |
| Standard – $79/month | Pro – $249.95/month | Business – $299.00/month | Unlimited – $25/month |
| Advanced – $299/month | Enterprise – Customizable | | |
| Plus – from $2000/month | | | |
Magento 1 Alternatives – Final words
There are a lot of choices out there for eCommerce platforms and a lot of factors to consider when choosing the best platform for your business. In case you're currently on Magento and it's not meeting your needs, it's never a bad idea to reach out to see what's out there and how it can thrive your business.
If you're to migrate from Magento 1 entirely, make sure you consider other Magento 1 alternatives and its strongest points on the table and get on board with the solution that suits you best.
Otherwise, given your store needs an SEO boost tool, go with WooCommerce or Shopify; If you don't want to bother fixing and improving your site's performance, and give a more friendly-interface for users, go with Shopify, they are by far the best at this. Supposing that you want to sell everywhere on marketplaces and social media, consider using Shopify's Buy Button, or BigCommerce integration functionality. Finally, when it comes to pricing, make sure you choose the right platform, maybe switching to a SaaS solution would be an optimal choice for your online store.
What is the most optimal choice to migrate your store from Magento 1?
In the advent of more and more website migration services on the market, LitExtension is the leading automated migration solution with more than 130.000 successful data transfers. The tool is easy and straightforward, it allows you to perform a secure and qualitative platform switch without technical skills. Here are what we are proud of our service:
Seamless 3-step migration process
100% current store uptime
Over 85 shopping carts supported
FREE Demo Migration
24/7 support
We can help to migrate all data namely (orders, customers, products, etc) from your current website to another one such as Shopify migration, WooCommerce migration, BigCommerce migration, Magento migration.
Start a FREE Demo Migration now and perform a complete migration of your Magento 1.x to any eCommerce solutions! Should you have any questions regarding WooCommerce and Shopify migration, LitExtension support team is more than happy to help! Last but not least, join our Facebook Community to get more eCommerce tips and news.