Magento 2 is widely acknowledged as one of the most robust e-Commerce platforms. With all innovations revolving around this version, it has grown robustly and gained trust and satisfaction from millions of online merchants all across the globe. Merchants now even can leverage Magento's powerful capabilities to accelerate more sales in brick-and-mortar stores. In case you are new to e-Commerce and want to start up your online business with Magento 2, or you are already on track and simply want to experience something different and good, this "Install Magento 2" guideline is specially made for you to take a 360-degree view of establishing a brand new Magento 2.0 store.
In this article, LitExtension will carefully illuminate the procedure to install Magento 2. Come along with us to see!
Prerequisites to install Magento 2
Among several ways to install Magento 2, I suggest you use the most popular way, which I will discuss further below.
Before you start to install Magento 2, make sure you've done all of the following:
Download Magento Software package
To begin with, you need to get access to Magento Download Resource and pick up either the software or the software and sample data:
Magento-CE-<version>.* (without sample data)
Magento-CE-<version>+Samples.* (with sample data)
In this tutorial, I use version 2.2.1 to actualize the setup process of installing Magento 2.
Set up FTP
FTP (file transfer protocol) is an approach to migrate files from your computer to your managed server.  First, you will need an FTP account to access the managed public_html server directory in order to transfer the Magento 2 archive. Probably you have had an account already. If not, you should consult the documentation or technical support of your shared hosting provider for additional information, such as Serverguy – a Magento hosting provider that is doing a pretty decent job and try its best to fulfill the Magento server requirements. After that, you need to install and configure a file transfer protocol (FTP) to move the Magento 2 archive from your computer to your server.
There are some available ways that we highly recommend you to use: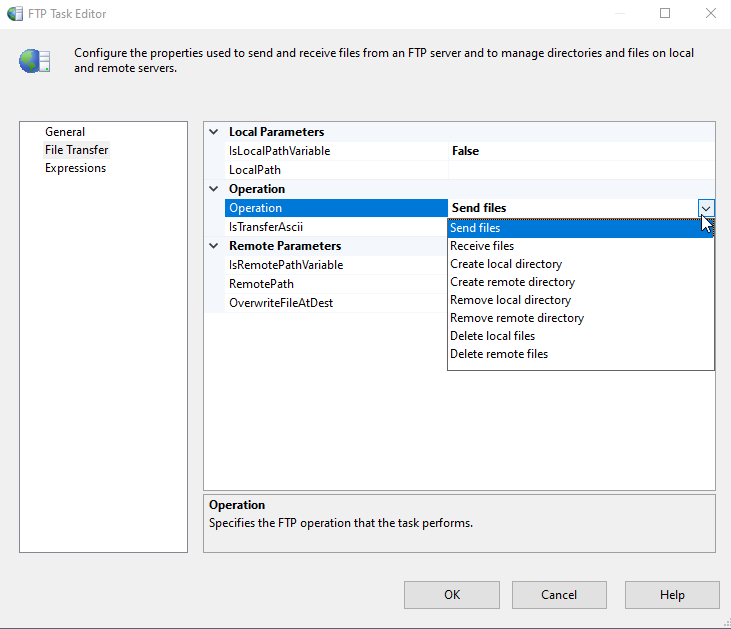 Transfer Magento Archive to your hosted system with FileZilla
Step 1: Log in to your managed server
Choose Protocol, enter "Host", "Account" and "Password".
Login SSH
You can use the FTP account or SSH account.
Step 2: Browse to the folder that you want to locate the Magento 2 archive on your local system. Transfer the archive from your local system to the public_html directory.
Transfer the Magento archive to the local server
Locate Magento 2 archive on your local system by clicking right, then click Upload to the folder /usr/local/ampps/testers/marketing/dat.
Step 3: Extract the archive
Having moved the archive to your host system, login SSH to extract it. You can use PuTTY on Windows or SSH command in Linux based systems.
1. Log in to SSH
Login PuTTY SSH
Enter "Host", "Account" and "Password"
2. Type the command cd [the folder containing the Magento archive]
3. Type the command ls to list all the files in that folder.
Pointing command lines to the Magento archive
4. Type the command cd./ [the folder consisting of the Magento 2 archive]
5. Type the command unzip Magento-CE-2.2.11-2020-01-24-04-50-43.zip -d magento2
Note: magento2 is the folder that'll contain the unzipped files after the unzip procedure.
Unzip the archive
6. Unzip the archive
The file is being unzipped
7.  Type the command chmod -R 777 var pub generated to change the permission for those folders. You may get an exception printing error if you do not change the permissions.
(Note: this command is for the testing store only and not recommended for the live environment. For the sake of utmost security, please follow this guideline.)
Change permissions for the unzipped folder
8. Access to the web server's root and create the database.
Login phpMyadmin
9. Enter the required information then click Create
Create a database
Running Setup wizard
The Setup Wizard gives you permission to enable or disable modules before you install the Magento software. It is a multi-page wizard that enables you to go back and forward one page at a time. You cannot skip pages, and you must enter all required information on every page before proceeding to the next page.
Step 1: Start a Web Browser
Step 2: Enter the following URL in the browser's address or location bar:
http://<Magento host or IP>/<path to Magento root>/setup
For example, the Magento server's IP address we use is 192.168.100.222 and you installed Magento 2 in the magento2/ directory relative to the web server's docroot, enter:
Step 3: On the initial page, click Agree and Set Up Magento
Magento Setup Wizard
Step 4: Click Start Readiness Check
Readiness Check
Step 5: Add a Database
Enter all the following required information about the database
Database Adding
Step 6: Web Configuration
Enter the following information:

Your Store Address: http://www.example.com
Magento Admin Address: Enter the relative URL by which to access the Magento Admin. e.g: secret, backend

Then click Next
Web Configuration
Step 7: Customize Your Store
From the Store Default Time Zone list, click the name of your store's time zone.
In the Store Default Currency list, click the default currency to use in your store.
From the Store Default Language list, click the default language to use in your store.
Expand Advanced Modules Configuration to optionally enable or disable modules before you install the Magento software.
Store Customization
For individual modules, Skip Dependency Test with precaution. We would suggest against it because you manually modified the deployment configuration, and this is a typical reason for the error to happen. It is not recommended to edit the deployment configuration because future updates of the Magento software can reverse your changes.
Step 8: Create Admin Account
Enter admin information below:
Provide a new Username
Enter a new E-Mail
Fill in a new Password
Confirm Password
Then click Next
Create Admin Account
Step 9: Installation
Having completed all previous steps in the Setup wizard, click Install Now.
Installation Completed
Click Launch Magento Admin to see the frontend and backend to see the result.
Frontend
Backend
Video tutorial
To take a more detail-oriented look at the process, we have made a full-step installation video. Hope you'll find this helpful!
Conclusion
If you are looking for a solution to set up your store with Magento 2, especially those who have an interest in Magento 2 Upgrade, then we believe that this guideline is best designated for you to set forth on building up your store on this robust platform.
In comparison with other popular platforms, Magento 2 seemingly outperforms most of them since it provides features of scalability and improved performance along with security, B2B features, and maintenance. That's probably one of the reasons why merchants are flocking to Magento 2 recently, based on our recent report. Consider several popular migrations to Magento:
Besides, if you are an existing user of Magento 1 and you've already felt the urge to upgrade from Magento 1 to Magento 2, have a look at our Magento 1 to Magento 2 migration provided by LitExtension. The newest version of Magento 2 is ultra-fast, secure, more reliable, and really worth upgrading to.
Let's explore the features of the advancing platform by migration to Magento 2 with LitExtension.
We hope this article is as lucid as it should be. If you have any questions regarding it, please let us know at contact@litextension.com or directly talk to our live chat supporters at LitExtension.
Further, you can join our community to get more eCommerce knowledge.