When running a migration, you will see the option of Clear Current Data on Target Store.
"Clear current data on a Target store before Migration" additional option allows deleting the data on your Target store in compliance to the entities selected for automated migration.
For example: if you're migrating "Products" and "Taxes" entities from Source to Target cart, this option will wipe out such entities on your Target store beforehand starting the transfer.
This option will help you remove unnecessary on your target store, avoid duplicating data. It also preserves the connection between entities migrated from the source store.
In step 2 of the migration process, you can choose it from additional option: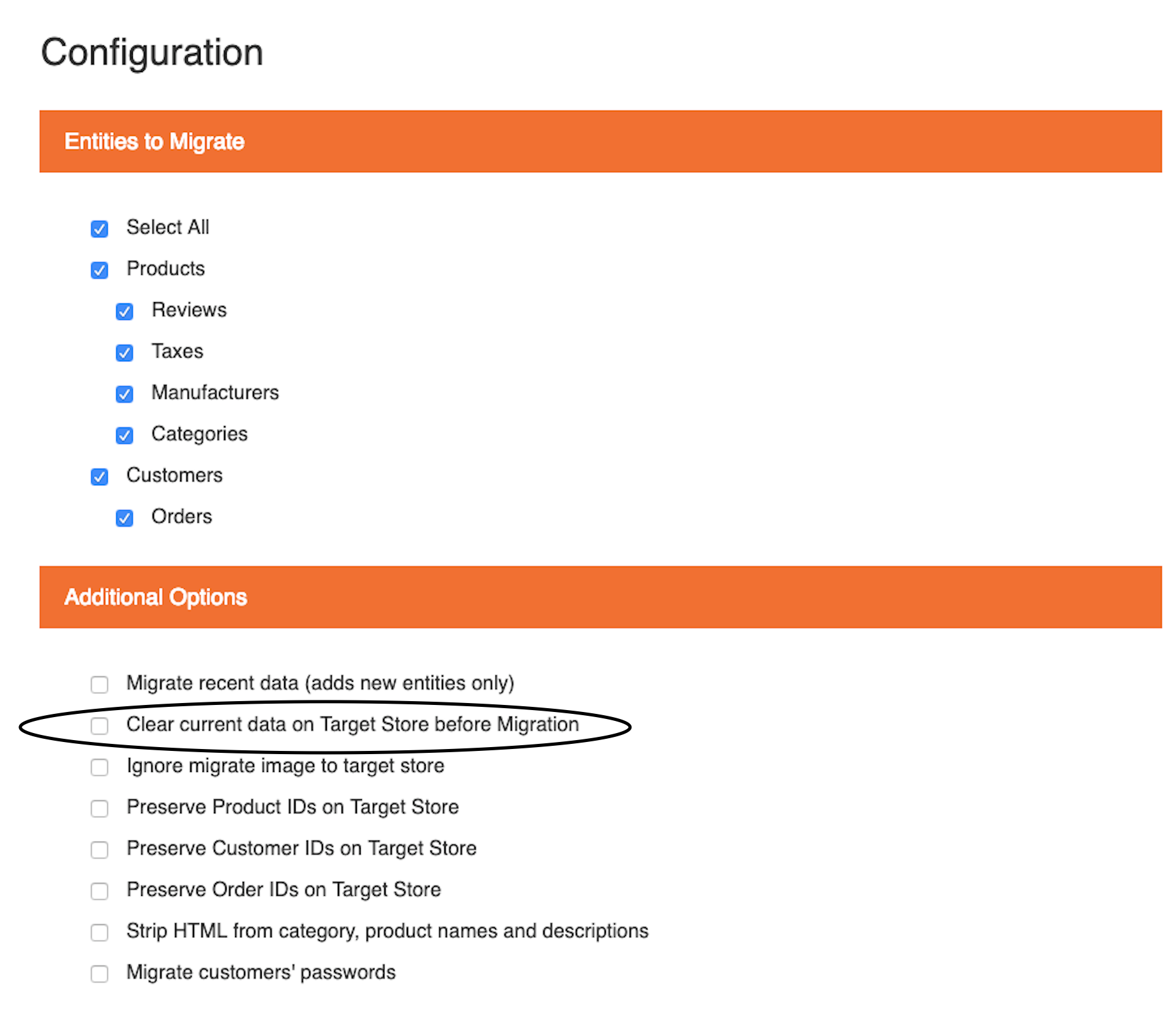 You can try a free demo to see How this feature works
Visit our Blog to see more information