BigCommerce is one of the best eCommerce software platforms in the market. According to BuiltWith, this SaaS solution ranks #7 in the Top 1 Million sites in the Hosted Solution category.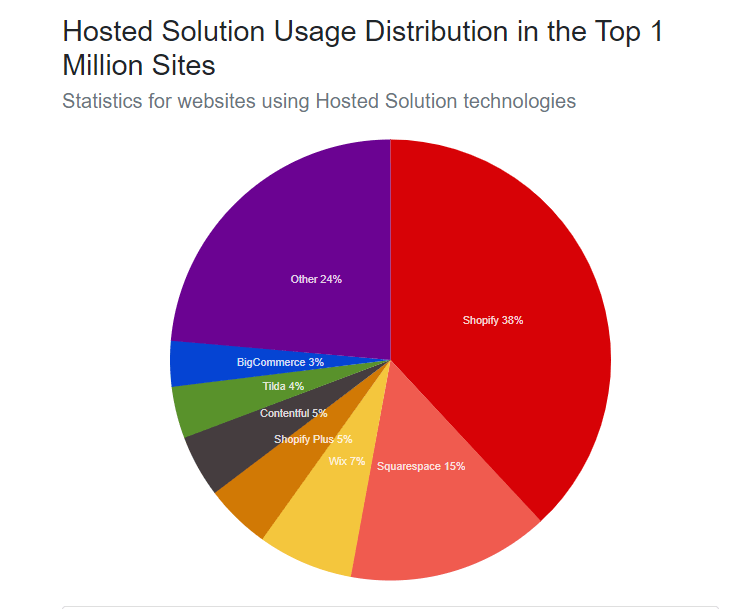 As a BigCommerce store owner, there's a high chance that you've tried to set up some extensions to solve your custom needs. With the help of the BigCommerce App Store, you have more than 800 extensions to extend the functionality of your site. Whether you want to add customer reviews, get better at your email marketing, or improve your ads, there's always an app for that.
However, too many options can be a real pain. You don't want to waste your valuable time trying to find and test hundreds of apps to get the best suit for your store. For that reason, we gather the top 6 best BigCommerce apps to help your online business to grow.
Keep reading to get:
An overview of the BigCommerce App Store
Top Must-have BigCommerce Apps for a better customer experience, improve your Ads, and boost sales
Valuable advice on how to successfully implement these Addons into your store.
BigCommerce App Store: An Overview
BigCommerce App Store provides up to 873 apps to extend the functionality of your store the way you want. This huge amount of extensions falls into 19 main categories such as store management, finance, merchandising, sales channels, etc.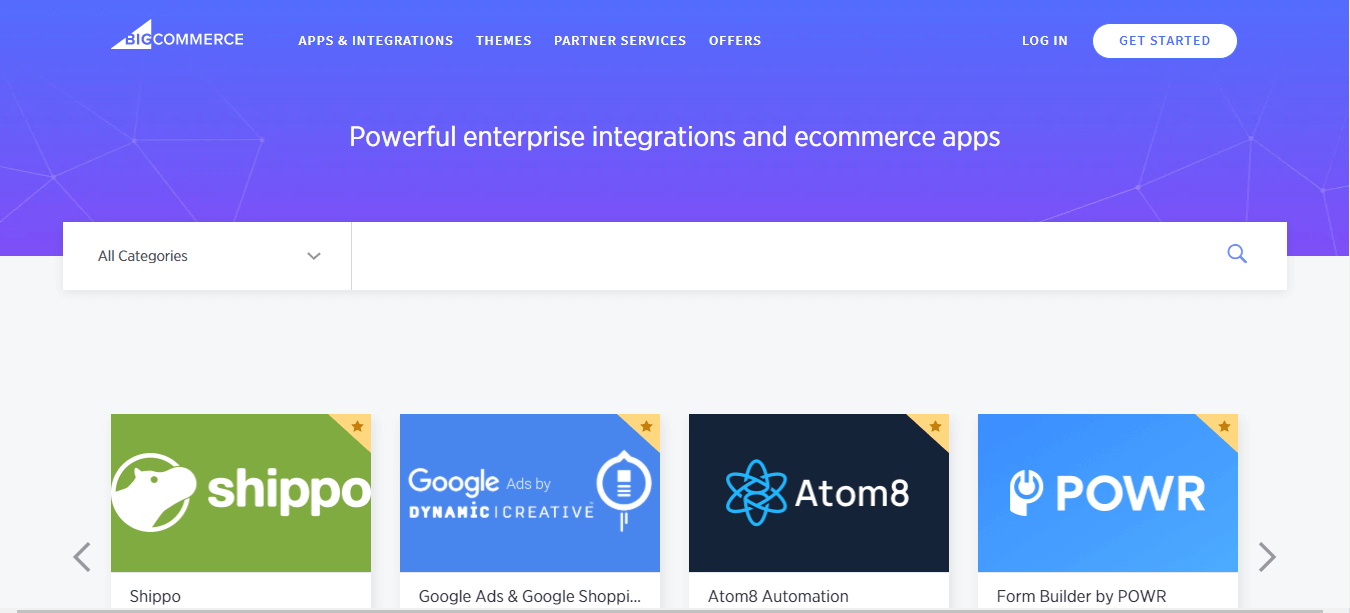 Additionally, BigCommerce gives you a wide range of customization options when it comes to making apps for your store. Thanks to the BigCommerce API solutions, you can build your own Addons if you have enough technical knowledge.
If you are not tech-savvy, don't worry, we'll give you suggestions for 6 of the best BigCommerce extensions for your store.
Top 6 Must-have BigCommerce Apps
LiveChat
According to a survey from Emarketer, online buyers who had used live chat were more likely to make online purchases at least once a week (40%) than buyers who had never chatted (22%). Respondents who hadn't used live chat were likely to be infrequent online buyers, with 36% making a purchase less than once per month compared with 18% of chatters.
There is no doubt that Live Chat is super important to your store. Evidently, Live chat has become the leading digital contact method for online customers, as a staggering 46% of customers prefer live chat compared to just 29% for email, and 16% for social media.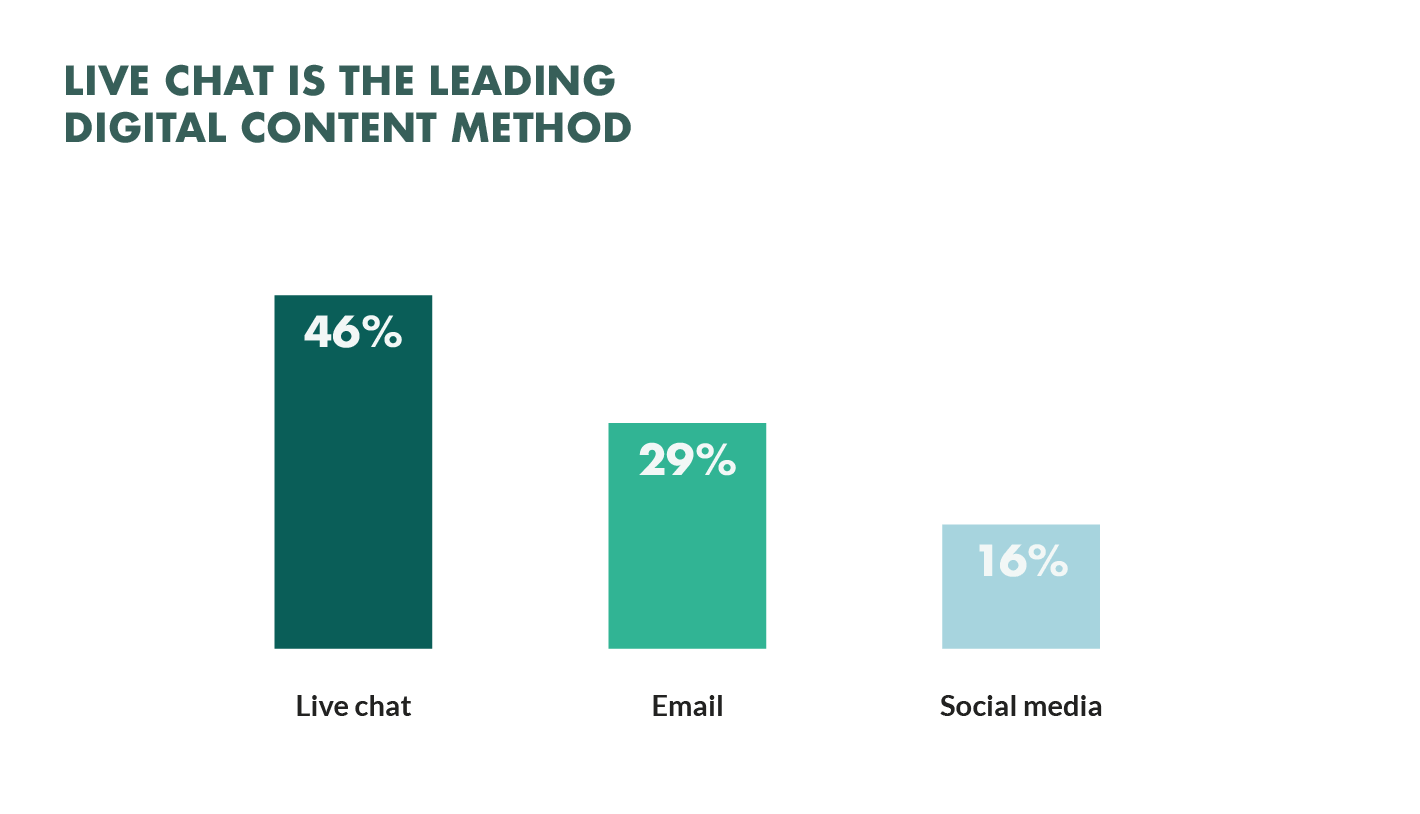 Live Chat is an excellent BigCommerce app for connecting and interacting with your customers. This extension brings you tons of great features such as keeping track of your visitor, showing off your goods in elegant product cards, automated reply with the help of AI, and more.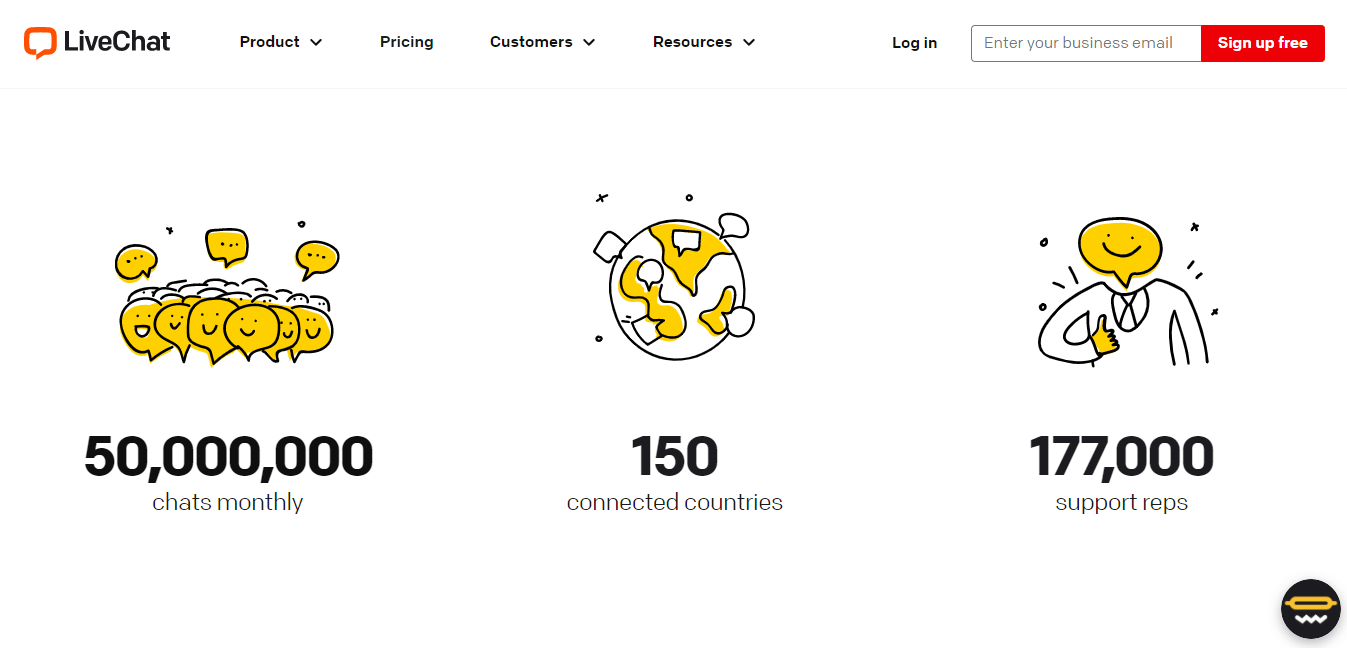 Live Chat helps you reply faster to your customer. You can see the message of your customer while they're still typing. This allows you to predict the purpose of your shopper before the text is sent. As a result, you can come up with a faster response and make a great first impression on your customer.
Custom chat button: This benefits your store from both sides: your shopper and you as the one who replies. Live Chat allows you to create a list of instant replies that can be selected by users. Thus, your visitor can easily find the answer they need based on a series of common responses that you provide in advance. More than that, Live Chat also saves time by letting you choose common answers instantly when you're chatting with a customer.
Show your products in conversation: You can search through products, choose one or more items, and send them to the customer right in a chat. No more skipping between conversations and product pages in your store.
There are many more exciting features for you to optimize your chatbox. However, some functions are only available when you pay more money. Let's check out the price.
Price: From $16 – $50 for a month if you pay annually and from $19 – $59 if you pay monthly.
TrustPulse
TrustPulse is a clever BigCommerce app that successfully implements the Social Proof principle into the business. It's a wise choice not only for boosting your sale but also for increasing your brand's credentials.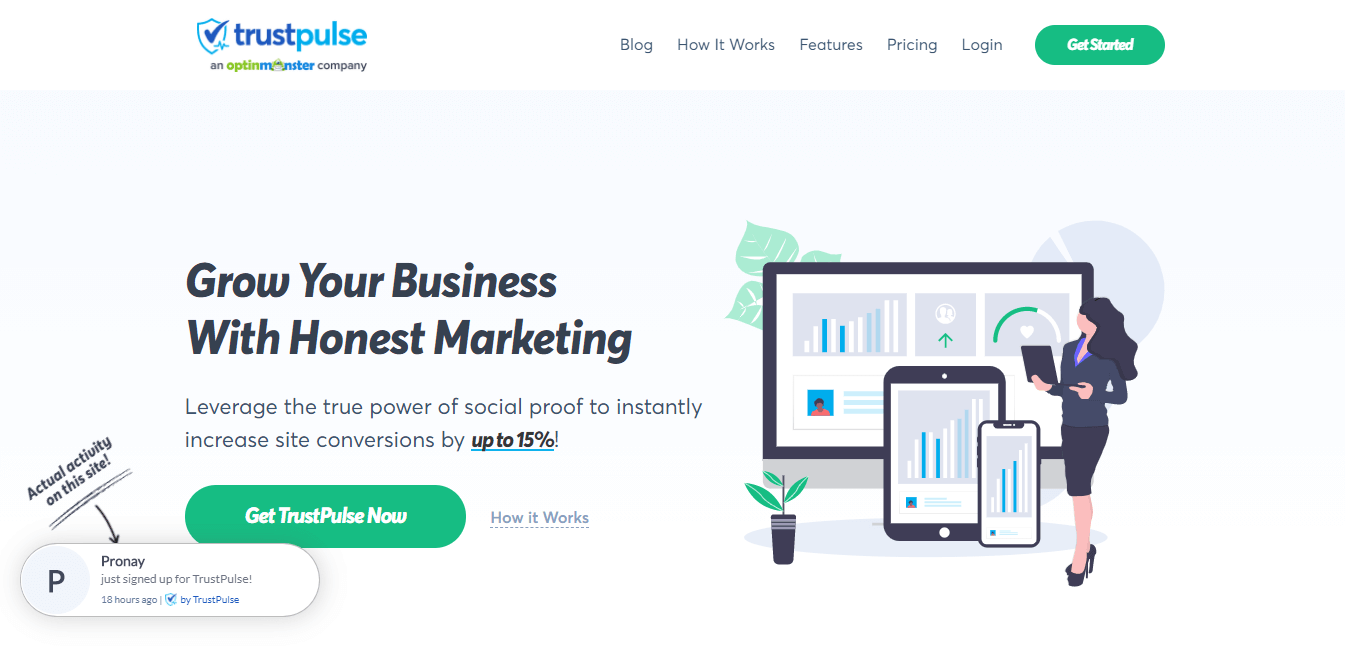 So what is the social proof principle? The Social Proof Theory, popularized by psychologist Robert Cialdini, shows that a person who doesn't know what the proper action for a certain situation is will look at other people to imitate what they are doing and to provide guidance for his actions. In short, your customer will feel more confident in making the purchase when seeing other real people doing the same thing at the same time.
It's easy to convince people to take action when they see other real people doing the same thing. TrustPulse simply works and the results speak for themselves.
– Jared Atchison, Co-Founder at WPForms
TrustPulse will track your website and allows you to set up a trigger – It can be purchases, downloads, registrations – any event on your website.
Create a custom notification on your site: Display recent activity, purchases, downloads, or events. You can choose one of the available themes of TrustPulse or customize the design of your notifications.
Target the Right Audience: You can choose when and where to show notifications. This way you can convert your ideal audience at the right time.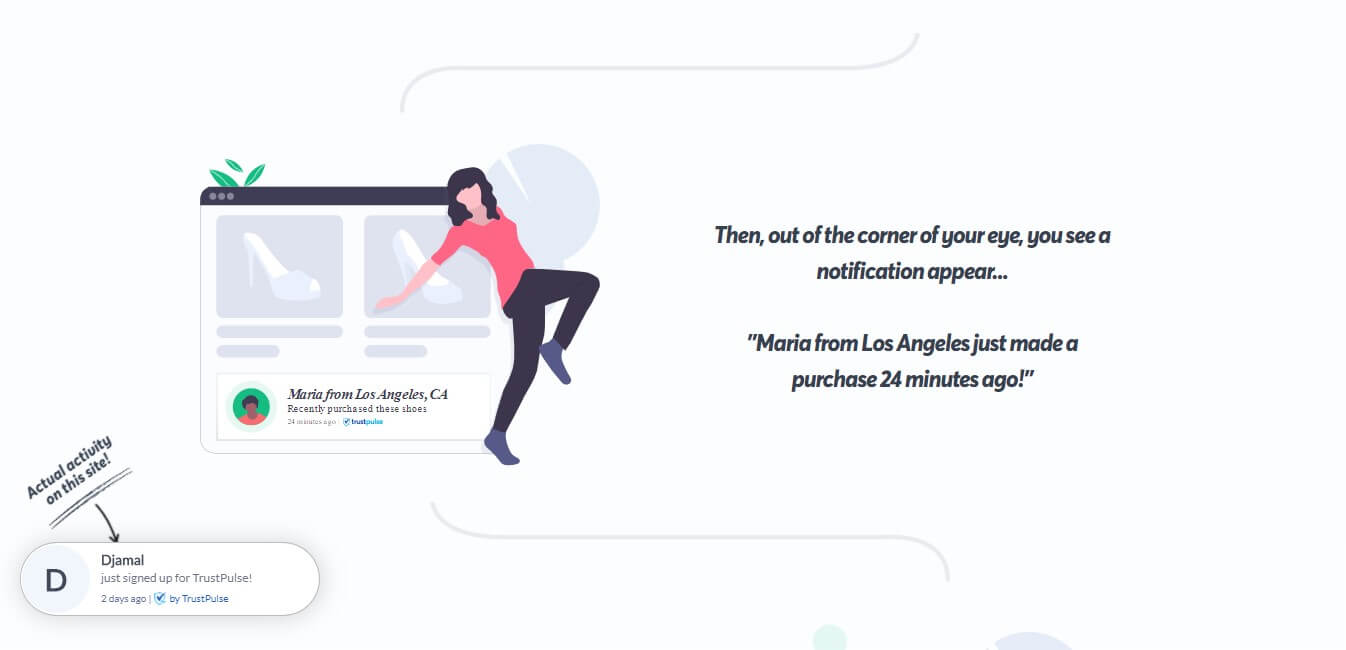 Price: $5 – $39 for a month
Smile.io
When customers buy your products for the first time, it's because you have what they need. But when they decide to come back to your store again, it means that they feel satisfied with your service. Therefore, it's critical that you take good care of your shoppers.
One of the most effective ways to provide better service for your customers is to create a loyalty program. This way, you are not only making your customers feel appreciated but also keeping them engaged. All you need to do is to install Smile.io – the best BigCommerce extension for building brand loyalty.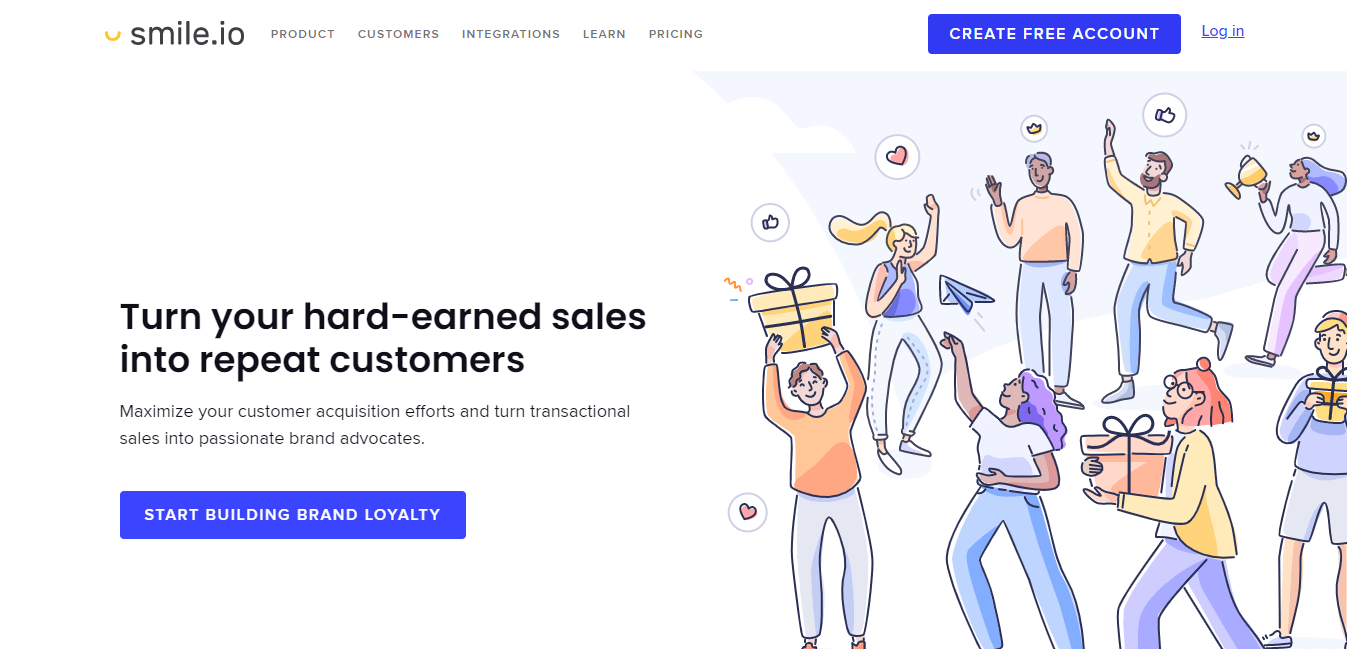 Smile.io allows you to launch a reward program for customers from their first visit to your store all the way to checkout. You can give away reward points, discounts, gifts, or free shipping options.
Loyalty Points Program: Give points to your visitors when they sign up for a new account, place new orders, or to celebrate their birthdays. You can use point reminders as an abandoned cart recovery method or redeem points for coupon codes or free gifts at checkout.
Referral and VIP program: Encourage customers to refer a friend using personalized referral links. The VIP program allows you to give your shoppers huge benefits to keep them as your loyal customers.
Real-time Rewards Panel: Custom pop-ups for your store with advanced design tools.
Price: From $49 – $599
MailChimp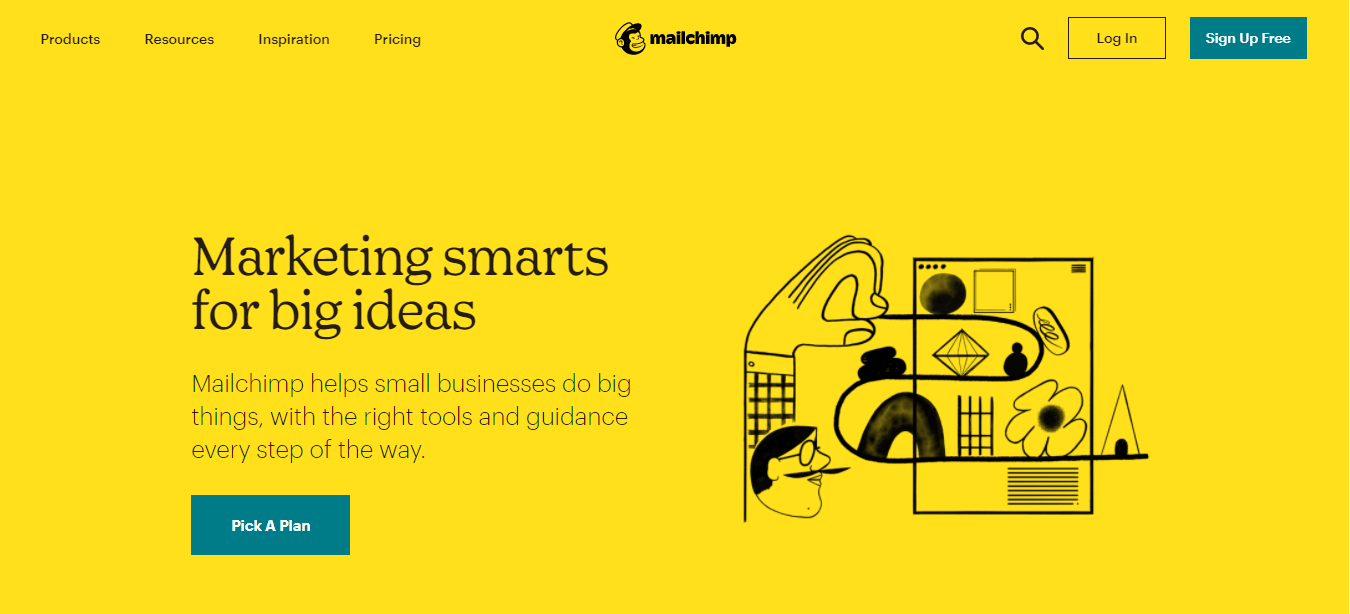 If you are looking for an All-In-One integrated marketing platform for small businesses. Focusing on growing your business on your terms to take your BigCommerce online store to the next level. Mailchimp is definitely an excellent choice for you.
Let see what customer think about this smart extension:
My company, and many other companies I know and work with, use Mailchimp. It is one of the oldest in marketing, if not the first. I understand why some might have had not favorable reviews. It is expensive but for a reason. They offer features you cannot find elsewhere on the web, or more precisely, all in one place elsewhere. If you are looking for a professional, matching your business scale, look no further. Mailchimp is truly the best on the market.
Irfan from MY – Mar 3, 2020
MailChimp is famous for its email marketing tool as well as its Ads retargeting. It allows you to set up an effective automated email campaign, re-targeting your Ads based on your current customer info and give you real-time statistics at a glance and more and more exciting features. Let's check out some of the best functions it gives you.
Automated email marketing campaigns: Mailchimp has everything you need for a successful email marketing campaign. These include Abandoned Cart, Welcome, Product Retargeting, Product Recommendations, First purchase, Re-engagement, Post Purchase emails, etc.
The good news is that you can get this for free. The free plan lets you send up to 10,000 emails a month to 2,000 subscribers. This is beneficial to personal and small business owners, as most of the tools and templates are accessible with this free account.
Retargeting Ads: When your customer visits your store, they give you their social media info. With this kind of data, you can partly understand your audience, from their personal interest to their habit when buying products online. Thus, you start to know more about your target customers. Mailchimp will help you to create and publish ads that recapture your potential customers' attention and increase conversion with customers who were once engaged with your products and brand.
Price: Mailchimp gives you a free option to start with. There are also three paid plans for you to choose from. The price fluctuates from $9 to $299 for a month.
Privy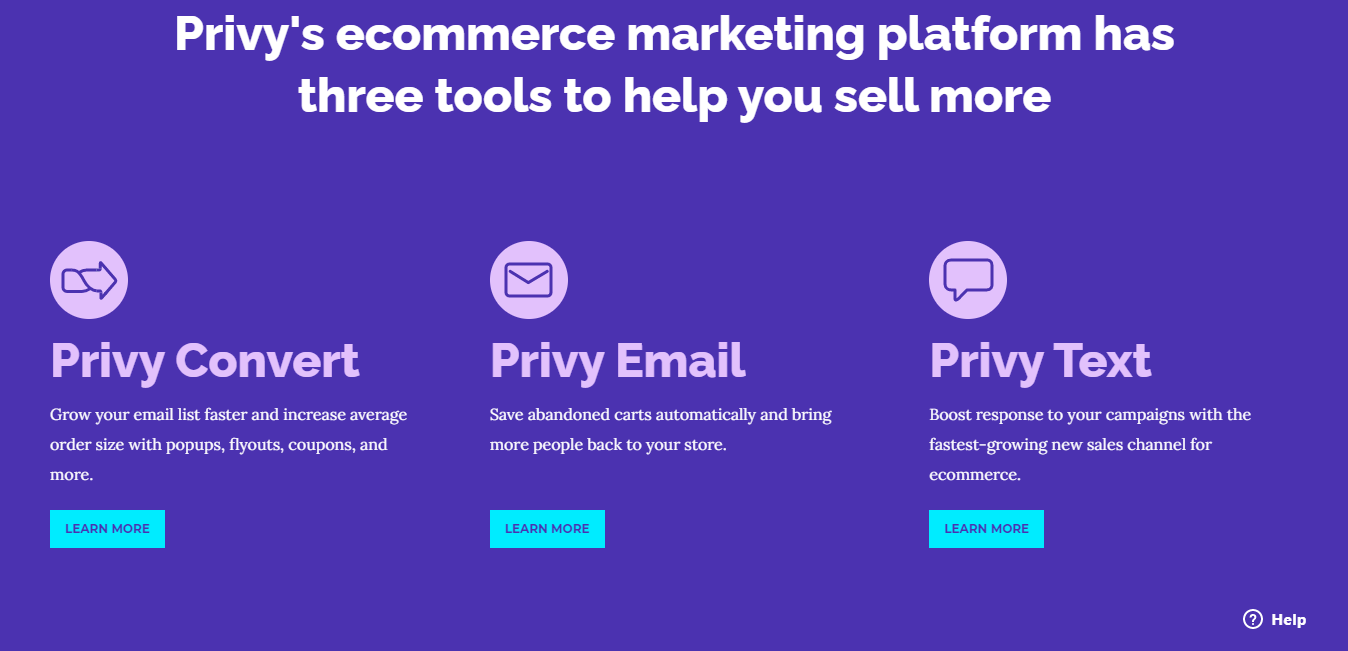 If you feel like you need an app for your Bigcommerce store that focuses on improving your email campaign. Privy is an amazing extension to build your pop-ups, flyouts, and other high-converting displays. This eCommerce marketing platform will give you more freedom in designing your own email, pop-up, or flyer template.
Simple, Powerful Display Designer: This feature is the main strength of Privy. The design tool is WYSIWYG (What You See Is What You Get) which helps you to create your design in just a few clicks. Besides, you can always choose from dozens of high-converting templates that Privy gives you from the beginning.
On-Site Targeting and Segmentation Capabilities: This function allows you to choose which one of your customers to show your Pop-ups or flyers.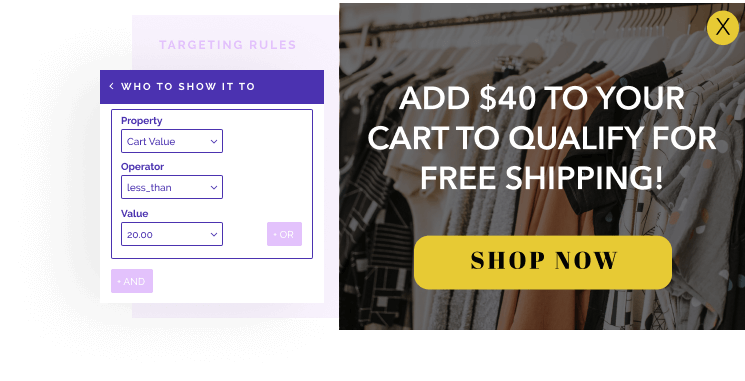 This helps to keep your popups relevant by triggering them based on URL, number of visits, cart value, and more.
Price: If you are not ready to pay. Privy has a free plan for you to try out. Besides, you can upgrade your plan to Privy Email ($13/month), Privy Text ($10/month), or The Starter Plan ($30/month).
Facebook & Google Easy Ads by ROI Hunter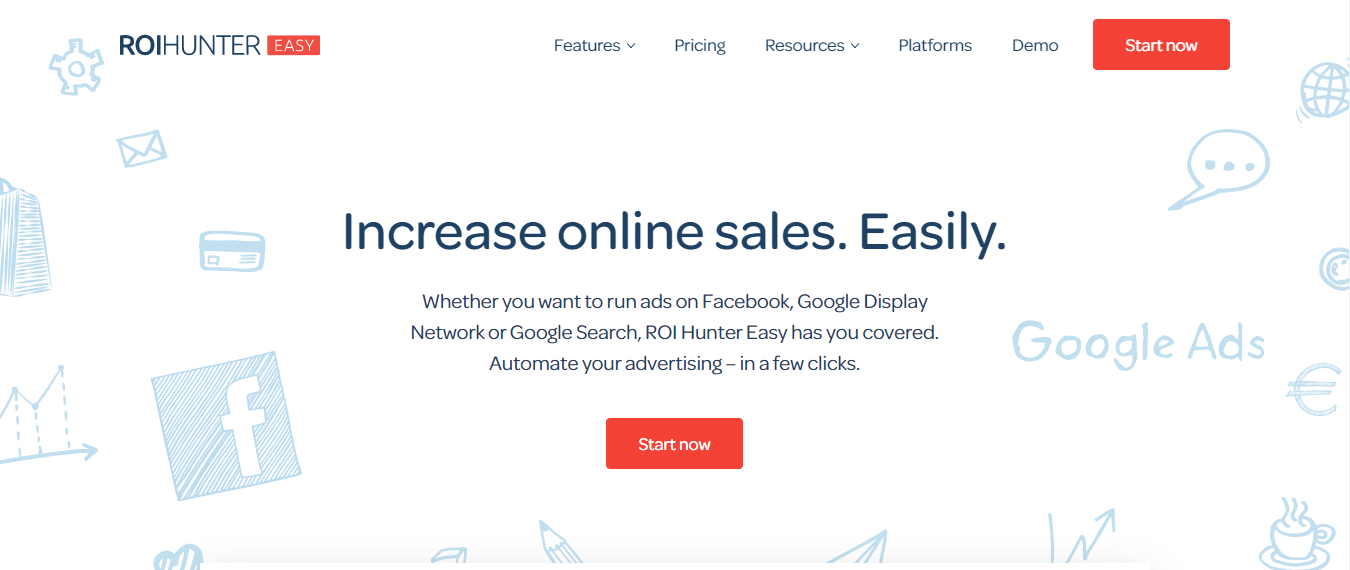 Facebook & Google Easy Ads by ROI Hunter is an amazing extension for your BigCommerce store. For an online merchant, Ads are an important element that decides whether you are making a profit. Because most of the time, Ads are the main investment of your business. Therefore, an improvement in your Ads will be a great boost to your sale.
How does this App work? Instead of focusing on impressing more and more new visitors to your store, Facebook & Google Easy Ads use their smart technology to make money from remarketing to shoppers who almost purchase your products. The extension simply lets you create Ads and target this particular group of your customers. This clever action will make your sale increase faster than you expected.
What are the notable features you can get from this one?
Smart bidding: Based on the visitor's intent to make a purchase for the best price, the machine learning algorithms will adjust your Ads budget by spending less money on people with a low chance of converting or to prefer groups with a higher chance of converting.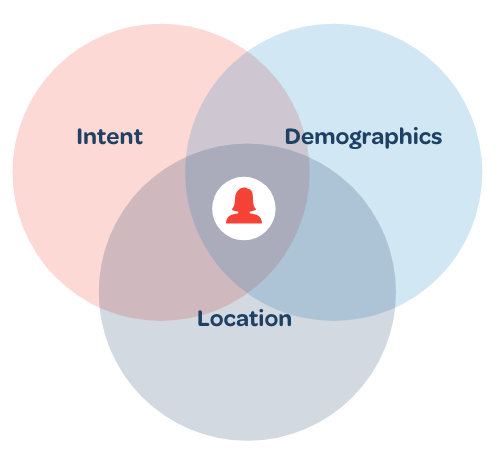 Create product video ads in minutes from just a static image: You can turn images into an engaging video easily. Give your Facebook and Instagram promotions an extra edge by creating a captivating video for any of your products.
Price: For your free plan, ROI Hunter offers you up to $150 of overall lifetime spend for trying out your first campaign. You can also choose a paid option with the cost ranging from $9/month to $99/month.
Final Words
Overall, the BigCommerce App Store always brings you wonderful options to help you optimize your store. You can get great extensions for any purpose. From improving your Ads, your customer service, email campaigns, and so on.
Moreover, if you need a custom extension just for your business, you can still ask developers to build it for you thanks to BigCommerce API solutions. And because there's no limit to the API calls on the service, developers have no problem syncing multiple BigCommerce apps with your store.
If you wish to have more freedom in making your own apps, you can always migrate to another eCommerce platform such as Magento or WooCommerce. The best way to move your website is by using an automated migration tool such as LitExtension – the leading company in the shopping cart migration industry with almost 10 years of experience. For more information, you can contact the support team by chatting or emailing. They will be happy to help you. Join our Facebook Community to get more eCommerce tips and news.