To get the Invoice, you can directly log-in at LitExtension by your registered email and go to "My Profile" then "Billing" and select the order you are looking for. Now please click to "Print Order", you can print directly or save as PDF.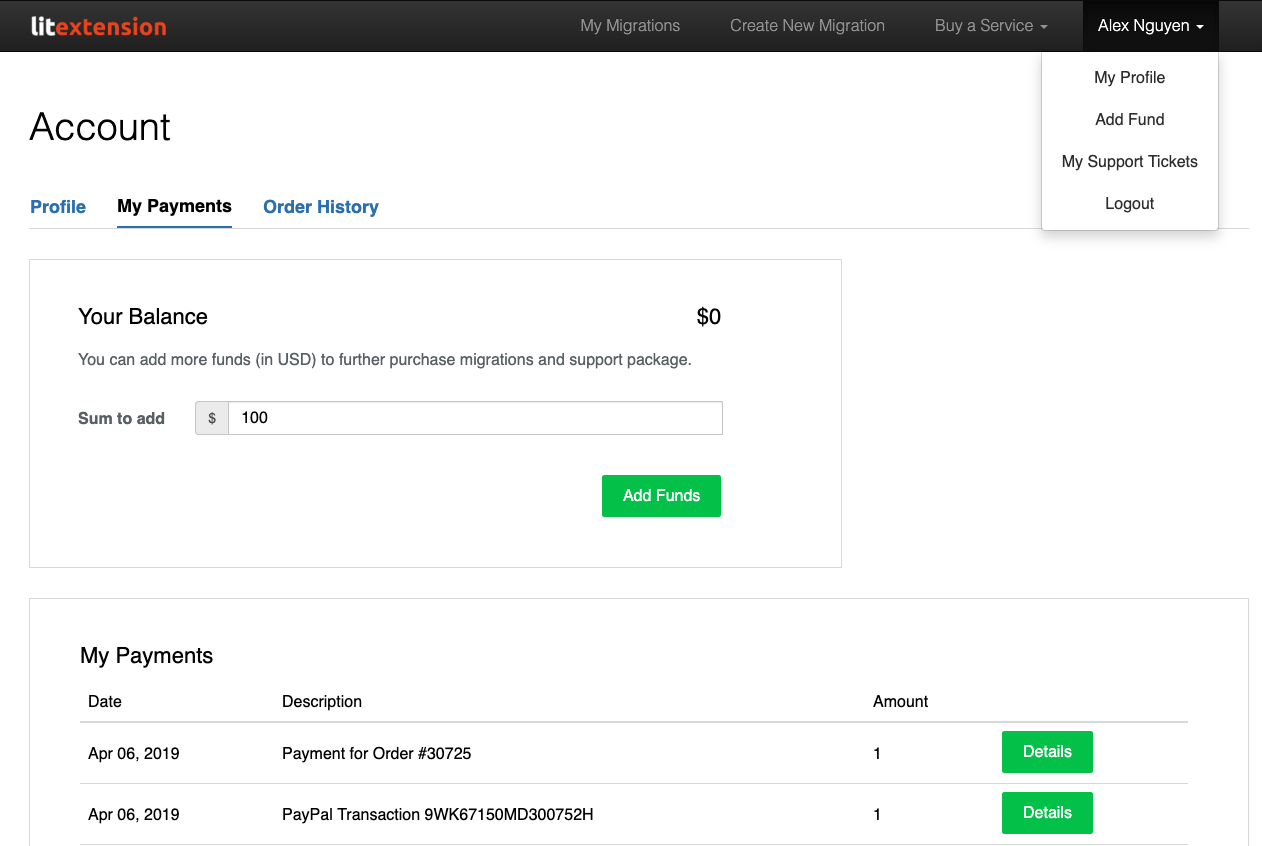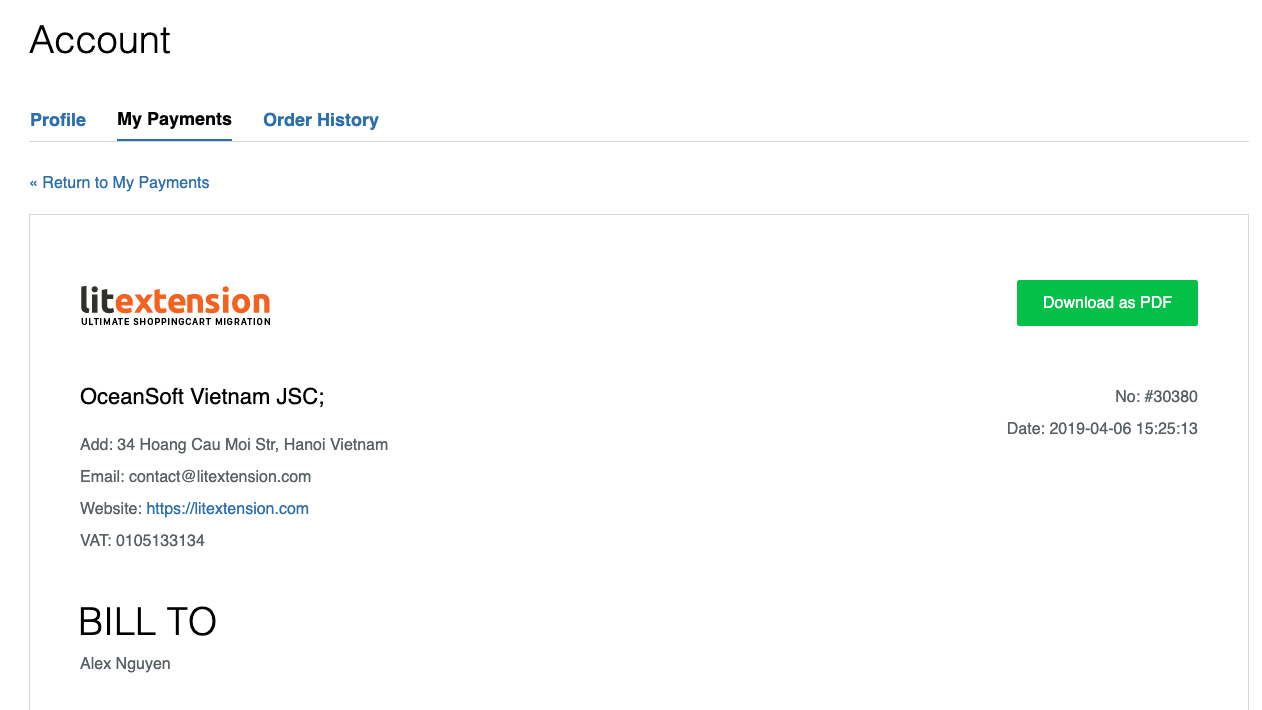 If you need more help, please do not hesitate to contact us!
Enjoy more interesting information about shopping cart at our Blog!