Why you do not see "Pay with Debit or Credit Card" option on Paypal login page?
(The official reason from Paypal): PayPal runs the below risk checks to determine the eligibility for Guest Checkout:
Buyer's country/location
Buyer's purchase history
Other internal risks
Also, Guest Checkout is unavailable for some countries to avoid chargeback/fraud issue like India, Brazil, etc.
What should you do?
You may see "Create an Account" Option on Paypal: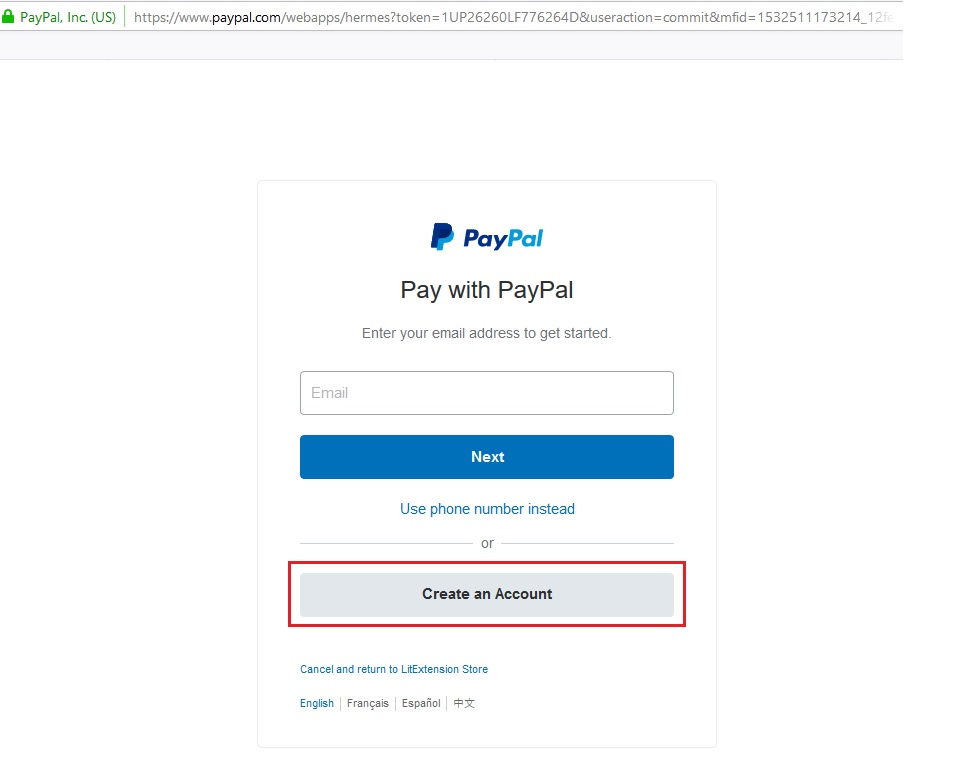 If you can't make payment with Paypal, we're available on live chat or you can inform us via contact@litextension.com for further assistant.
Enjoy more interesting information about shopping cart at our Blog!