How to export data to CSV Files from ChannelAdvisor
Welcome to LitExtension's userguides, This guide shows you how to export data to CSV Files from ChannelAdvisor. ChannelAdvisor platform is a web-based application, that provides online store owners with a convenient option of selling their products across multiple e-Commerce channels. Follow the steps provided by Litextension below to export data to CSV Files from Channel Advisor. We outline the process to make sure that the fields we require will be included. 1. Navigate to your Inventory -> Products -> All products view (click inventory on the top navigation bar) 2. Select all of the products that you wish to export for us to review. Do this by checking each product's box on the left-hand side, or checking the box on top (this will check all of the boxes) 3. Click the Export button and select Custom from the drop-down menu

4. Please select the format for which you wish your product CSV to be exported in. We recommend ".xlsx" format since it is widely used and easily opened. You may also fill out the "Export Profiles" and "Export Description" to help assist you with future exports you may wish to complete.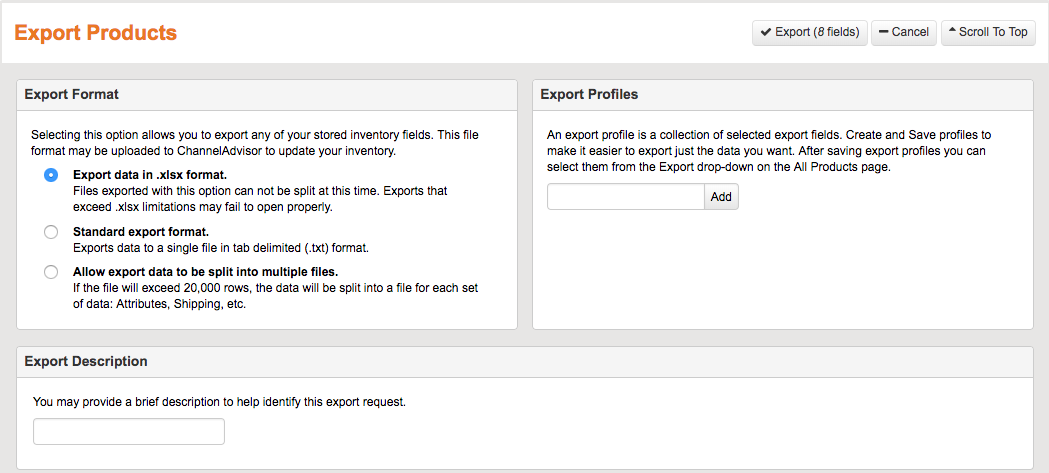 5. Go to Export Fields and check the following fields. These are:
SKU
Title
Height
Length
Width
Weight
Harmonized Code
Retail Price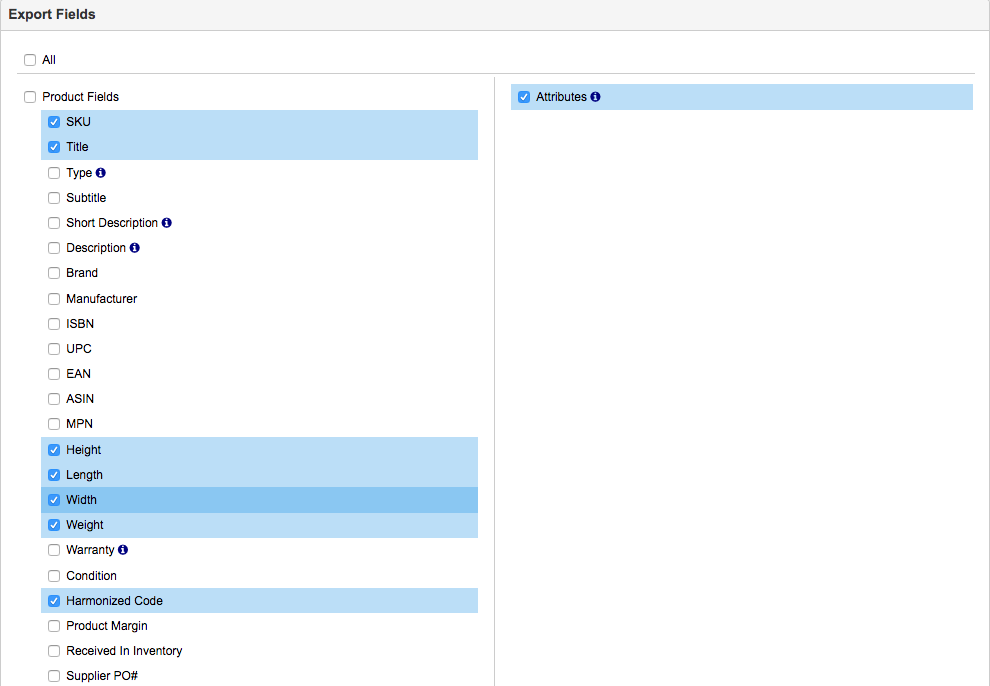 6. After selecting these Export Fields, navigate towards the top of the screen and click Export (xfields). The "x" variable will depend on how many fields you have selected.

7. You will be taken to a page that contains a link to the export report. There may be other reports on this page, so make sure and select the correct report. Use the timestamps to help select the correct report. If you encounter any difficulty, Please do not hesitate to
contact us
for further help. LitExtension is always available to help you.
Try Migration Now