Wix is among the most famous names in the website builder industry, hosting more than 4.5 million live users worldwide. It offers thousands of built-in features with an easy drag-and-drop mechanism to customize your store. Wix is a great website creation tool for beginners or non-tech users. If you decide to use Wix, here's the big question. Wix ADI vs Wix Editor, which one should you choose? Wix ADI is an automated builder tool tailored for different purposes with the help of Artificial Intelligence. Meanwhile, Wix Editor focuses on the website creation's traditional approach, starting with hundreds of pre-made templates and fill-in sections.
In this article, we will go over some basic features of both Wix ADI vs Wix Editor. Moreover, we will put them in a comparison based on six prominent features to help you decide which is better for you.
Stay tuned!
Overview
What is Wix ADI?
Wix ADI (Artificial Design Intelligence) is a smart builder tool designated to create your website in just a few minutes. Wix officially introduced Wix ADI in 2016, and it was the first website design tool to use AI solutions.
This website builder tool learns about the users in a series of questions, including your store's name, business type, and some features you want to implement. It offers to import existing images and text from your old online store to the new one. However, this option can only add banners, not transfer your product images and descriptions. If you already own an online store and would like to move all data to Wix, LitExtension is ready to assist.
What is Wix Editor?
On the other hand, Wix Editor is a classic drag-and-drop building tool that gives users complete control over their webpages. With Wix Editor, store owners can have access to tons of beautifully designed templates to start with. Furthermore, every element in the webpage is highly customizable with lots of built-in features. Creating a unique and functional website is not a difficult task with the help of Wix Editor.
Wix ADI vs Wix Editor – Which is the cream of the crop?
1. Usability
Wix ADI is somewhat a "magic wand" in the website builder tool market. It automatically analyzes and recommends designs for users based on their type of business, the style they want to pursue, and the features they want to include. Wix ADI requires users to clarify a few questions before proceeding. Therefore, the initial time to set-up will take a bit longer than Wix Editor. These questions are simple and uncomplicated, so rest assured even when you don't have in-depth knowledge of design principles.
Meanwhile, Wix Editor is a feature-rich tool for website building with a classic drag-and-drop mechanism. Wix Editor allows users to customize several elements, including Members, Events, Store, and Content Manager. You can rearrange existing texts and images, add or embed music and video, and beautify your website. Don't worry if you don't know what to write in each section. Wix Editor will provide a text idea along with the ability to change text format and animation.
However, since Wix Editor has too many features, it might be confusing for newcomers.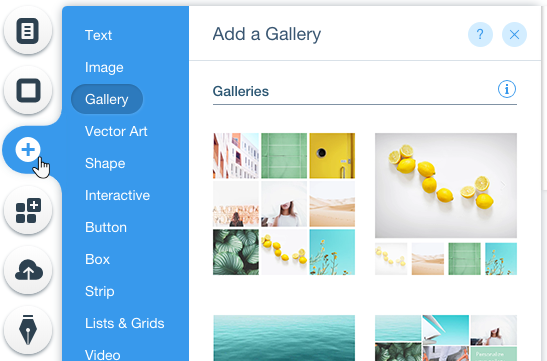 Verdict: Both Wix ADI vs Wix Editor is designed for users with little knowledge of website building. However, when it comes to ease of use, Wix ADI proves to be a better choice. It offers a tailored package automatically based on users' preferences. Besides, Wix ADI also provides a step-by-step tutorial to guide you through each step of the procedure so that new users won't be overwhelmed.
2. Design and Customizability
In exchange for ease of use, users with Wix ADI don't have much space to customize. Aiming to personalize users' experience better, Wix ADI only offers a limited selection of themes to choose from. Fortunately, users are able to customize their websites further. You can change your website's overall color to harmonize with your logo, switch to a different font of the text, and add more media to your pages. The good news is that the design of Wix ADI is attractive and elegant, so you may not have to change a lot.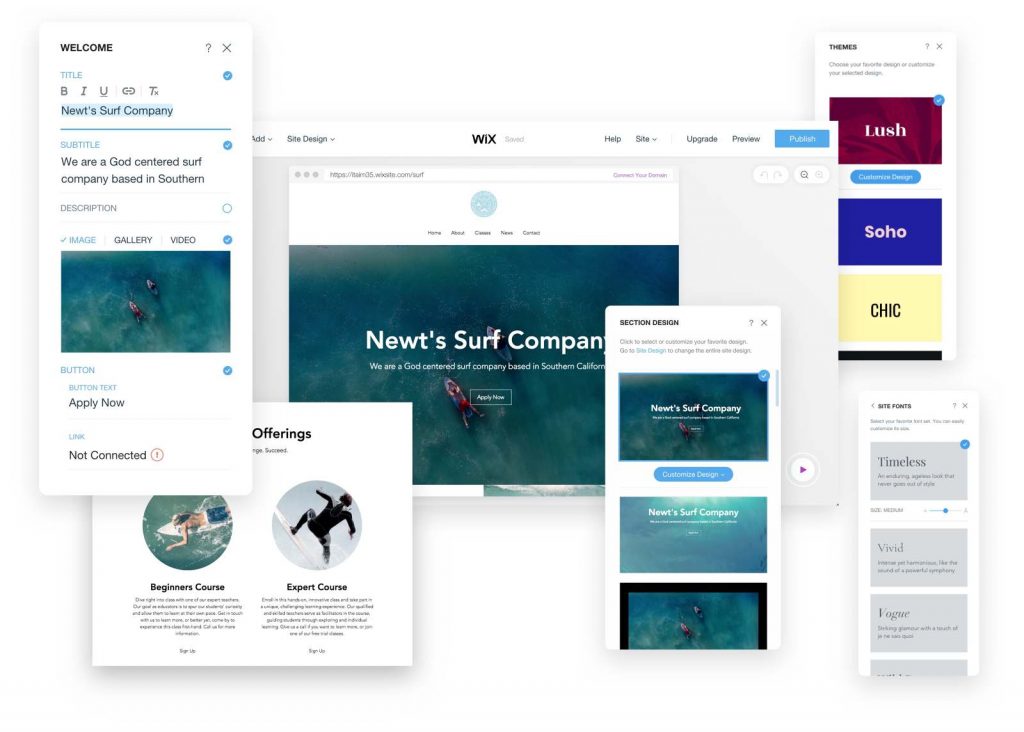 On the contrary, Wix Editor has a lot to offer on its plate. Users will have a chance to leverage a vast collection of more than 800 stunning website templates; 108 are dedicated to online store owners. Wix Editor covers a wide range of business industries, including Fashion & Clothing, Electronics, Books & Publishers, and so on. Each theme is well-designed and customizable. Can't find any suitable theme for your website? You can either start with a "blank canvas" or hire a professional developer to design your pages.
Wix Editor gives users complete control over their site. There are no "off-limit" elements that you cannot modify in Wix Editor. The drag and drop mechanism allows users to stack up layers, set a video as their background, and add interactive elements. A minor drawback of Wix Editor is that if you want to boost your sales, it will require some more time to modify the mobile version.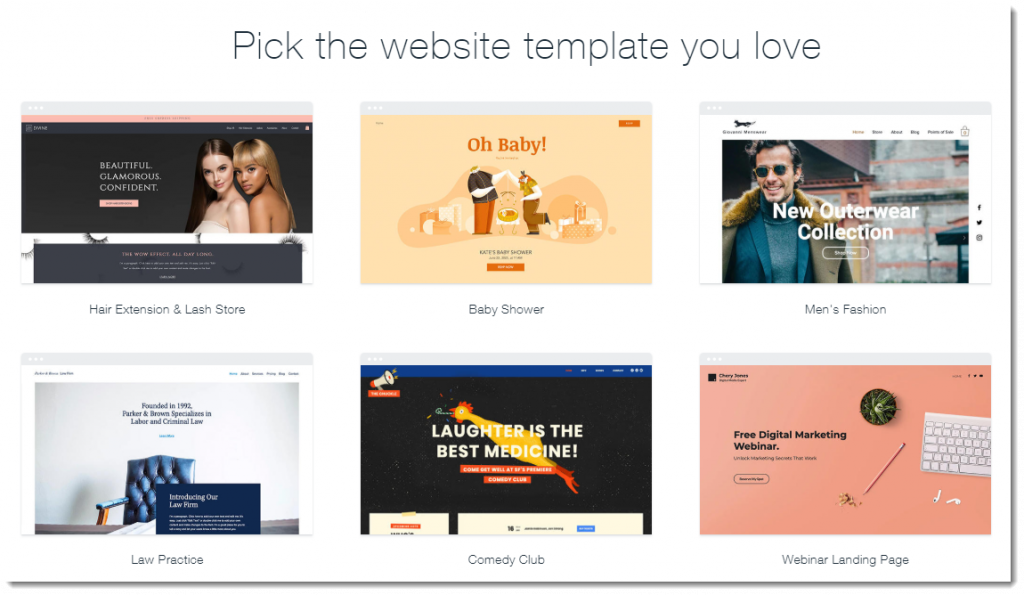 Verdict: In terms of design and flexibility, Wix Editor is clearly a notch above ADI. Users have the power to modify every single element in their website without limitation.
3. SEO Features
Wix is not a website builder that is well-known for its excellent SEO features. There is not much of a gap between Wix ADI vs Wix Editor when it comes to SEO. Both of them can access Wix SEO Wiz, an integrated tool that helps you cover all of your crucial SEO elements. A notable and powerful feature of Wix SEO Wiz is the ability to index your website to Google Search Engine in less than a minute. You can quickly attract customers to your site and start making sales right after the publication.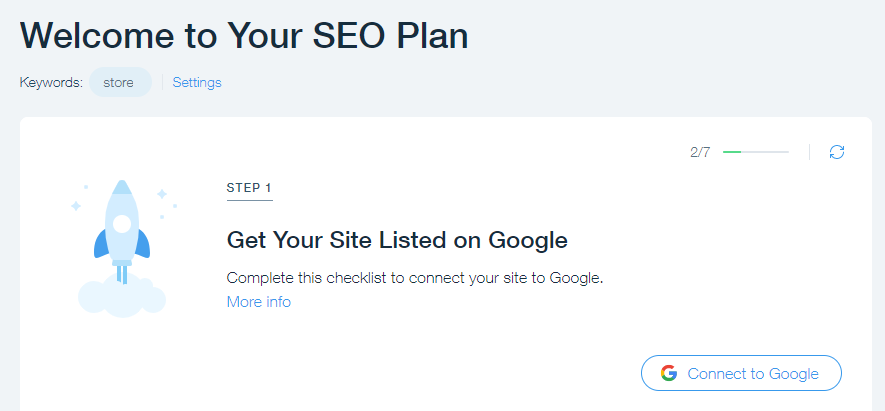 Verdict: Wix Editor wins in this criteria for the ability to integrate the app market. While Wix ADI cannot add the third-party application, Wix Editor allows users to install SiteBooster or Rabbit SEO to better manage SEO features.
4. Customer Support
Wix doesn't dedicate two distinguished support systems to Wix AID and Wix Editor. Therefore, there are no differences between them when it comes to customer care. Wix offers three types of support: Online Help Center, Ticket system/Call back, and Social Media Channel. This eCommerce platform provides support through call centers in eight languages, but only the English line is available 24/7.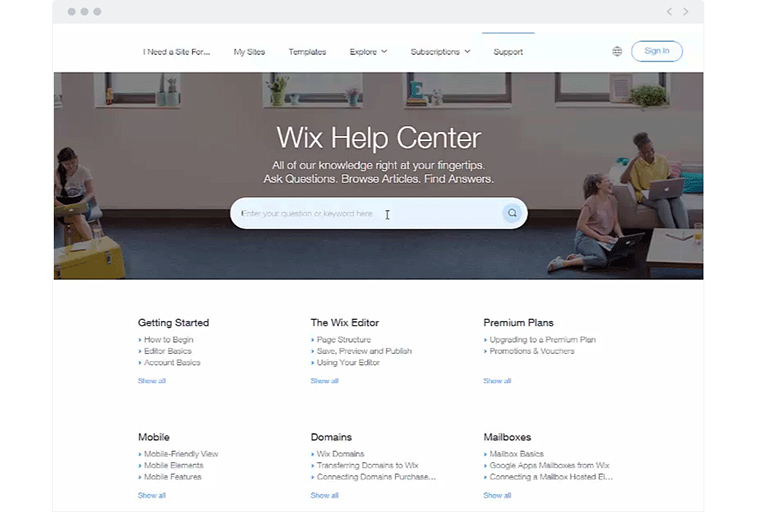 There are also active communities on several social media platforms such as Facebook, Twitter, Instagram, and LinkedIn. Just send them a message, or tag them in a tweet on your problem. Their social manager will guarantee to answer your question.
5. App Market
Wix offers users a plethora of apps in its marketplace, with nearly 250 items divided into six categories. Unfortunately, users of Wix ADI cannot access this app market due to some limitations. Wix ADI provides users a small selection of applications based on the answers above. If you want to integrate more apps into your website, you can consider switching to Wix Editor. But bear in mind that any action you've done in Wix Editor will not be carried on when going back to the ADI.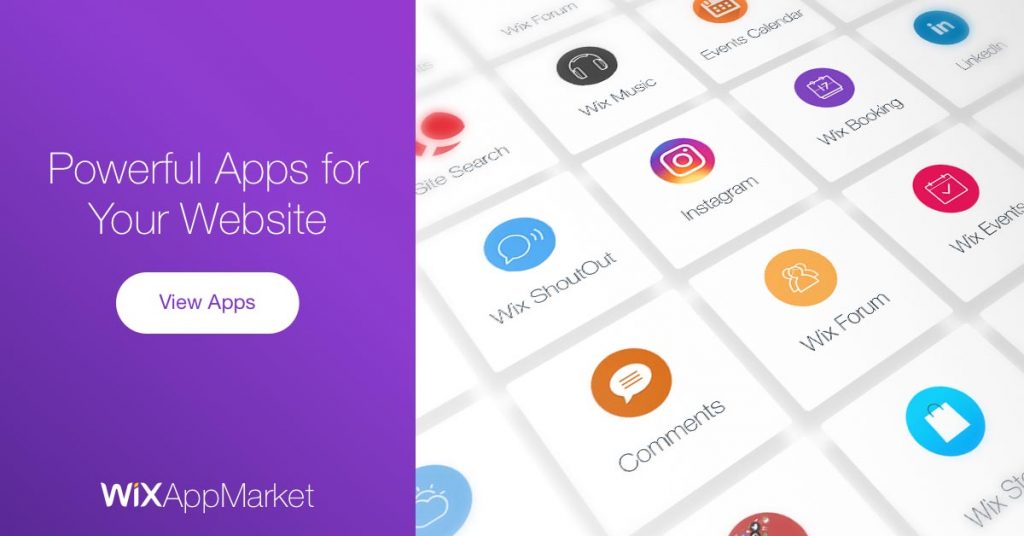 In contrast, Wix Editor grants users unrestricted access to its marketplace. You can choose from hundreds of applications, both in-house and third-party, to bring out a better experience on your website. From event management to live-chat function, Wix Marketplace gets you covered.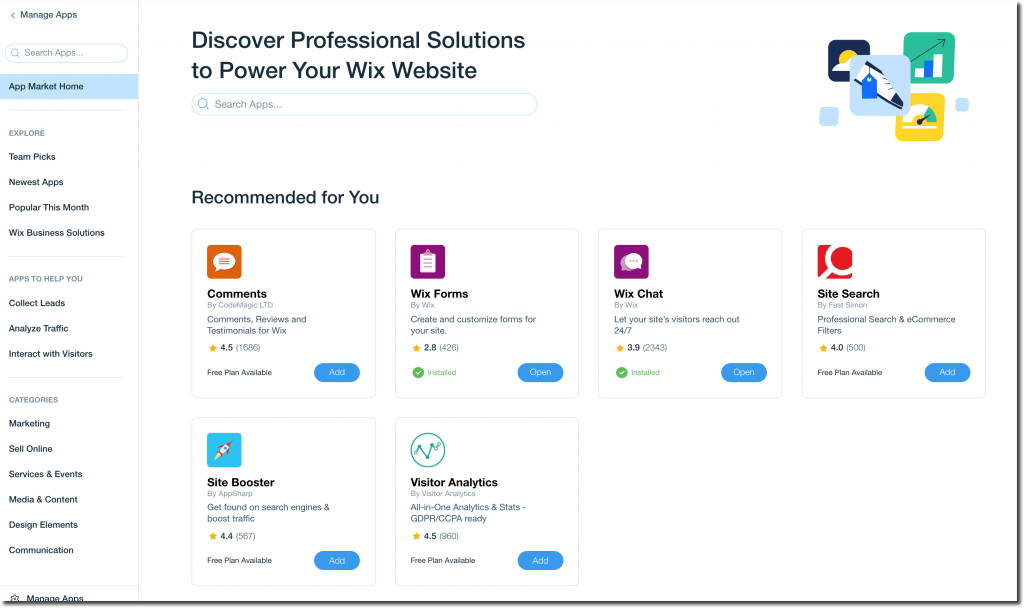 Verdict: In this criteria, it is undoubtedly that Wix Editor has an upper hand over Wix ADI thanks to the huge reservoir of apps it offers.
6. Pricing Plans
Wix ADI vs Wix Editor are both free website builder tools, so the pricing between them is not different.
Wix divides its pricing into two categories which are four plans for regular websites and three other plans for business and eCommerce. The price ranges from $17 to $35 per month, and the most expensive version (Business VIP) comes along with privilege features such as VIP Support and Priority Response.
Wix ADI vs Wix Editor – Pros and Cons
In short, it's not easy to determine which tool is the ultimate solution for website building. Here is a quick summary of Wix ADI vs Wix Editor's advantages and disadvantages to give you a better comparison between them.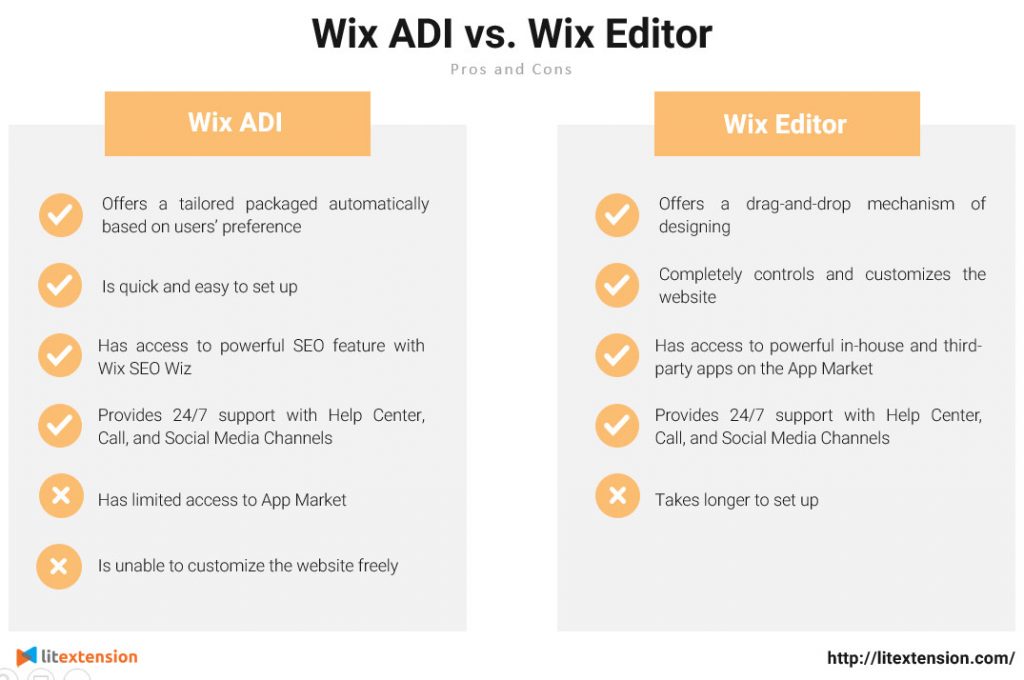 Wix ADI vs. Editor – Final Verdict
Wix ADI vs Wix Editor are both free website builder tools with different benefits for users. Wix ADI is a quick and easy-to-use solution for people with little knowledge of designing. On the other hand, Wix Editor extends the users' ability to fully access and customize their website. It will depend largely on users' preference and design ability to choose which one suits them better.
Already own an online store and want to move to Wix? Don't worry, LitExtension has got you covered. We are a leading company with nearly ten years of experience in shopping cart migration. With LitExtension, we guarantee to provide you an accurate, seamless, and secure migration process. Your new store will be ready for business in no time.
In case you have any inquiries, don't hesitate to contact us via live chat, email, or ticket system. Join our Facebook Community to get more eCommerce tips and news.