For any organizations that want to provide products or services on the Internet, the 21st century is an exciting time. There have never been more opportunities to reach customers online, improve customer experience, and enhance operational efficiencies with a plethora of eCommerce solutions.
Essentially, an eCommerce platform is considered the backbone of any online retailer. It is a software application that enables online businesses to manage their website, marketing, sales, and operations. Currently, there are two types of eCommerce platforms for online merchants to choose from which are open-source and hosted shopping carts.
Whether you're creating a whole new online shop from the scratch or expanding your brick-and-mortar store, choosing an eCommerce solution will make a great impact on your business profitability and stability. Therefore, in this article, we will provide you:
---
Overview
1. Open-source eCommerce Platform
Open-source eCommerce platforms are eCommerce website builders that allow the original source code to be freely available for anyone to view, modify and contribute. You can get endless customization possibilities over the design or functionality of your store thanks to the open-source nature.
Therefore, it is totally possible to create a unique eCommerce store that aligns with your specific business objectives. This level of control can not be attained with hosted platforms. However, it also means that to fully optimize your store, you'll need coding skills and technical knowledge.
When it comes to hosting services, there are no restrictions as you can set up open-source eCommerce platforms in any particular region. This also indicates you don't have to stick with a single or centralized host, therefore, you can change the hosting service if your store outgrows the current provider.
The self-hosted eCommerce solution was the most popular at the beginning of the 21st century and remains well-known for IT-heavy organizations who want a truly customizable and powerful platform. Some popular examples of open-source software that should be mentioned are WooCommerce, Drupal, Joomla, and Magento.
Open-source eCommerce Platform Usage Distribution
Need Help To Migrate Your Store?
WooCommerce Migration is super easy with LitExtension. We help you transfer all your data from any current eCommerce platform to WooCommerce accurately, seamlessly with utmost security.
2. Hosted eCommerce Platform
Hosted eCommerce platforms are the all-in-one shopping cart solution, which allows users to get an online store built without worrying about any infrastructure-related hassles. Usually, they offer a subscription-based model with different pricing tiers, which users can choose depending on the additional feature needed.
Hosted platforms could also be mentioned as SaaS or web-based shopping carts since they are hosted in the cloud by a third party instead of installing on an individual computer. This means that they will take care of all the issues derived from website maintenance.
Not only can you maintain hosted platforms easily, setting up and managing these platforms is also a breeze. Users are able to create an online store very quickly without any coding skills and technical knowledge. We are living in an incredibly competitive environment, where a slow down to product distribution or customer experience enhancement can make your organization fall behind competitors.
One disadvantage of hosted eCommerce solutions over the open-source ones is its lack of flexibility and customizability due to the proprietary codebase. Therefore, your store's customization might depend largely on third-party applications and plugins.
In recent years, SaaS platforms have significantly developed in the eCommerce market due to their simplicity in operation and excellent customer support, including some top-of-the-line website builders like Shopify or BigCommerce. They would be great options for beginners and eCommerce sites that don't have a lot of in-house technical resources.
Hosted eCommerce Platform Usage Distribution
Need Help To Migrate Your Store?
Shopify Migration is super easy with LitExtension. We help you transfer all your data from any current eCommerce platform to Shopify accurately, seamlessly with utmost security.
---
Open-source vs Hosted eCommerce Platforms
1. Total Cost of Ownership
The overall price of open-source and SaaS eCommerce platforms can vary wildly, depending on which exact platform you are using and the size of your business.
Most open-source eCommerce platforms are totally free to download and install. You're also able to upgrade your website without worrying about any monthly annual fees. This can help you to keep your store's initial investment cost low. However, you have to pay for a domain name, web hosting, or SSL certificate in order to start your online store. Normally, the cost of a domain name is $14.99/year, hosting solution $100-300/month, and SSL certificate $70/year, exclusive of VAT.
With some self-hosted software, especially with enterprise-level platforms like Magento Commerce edition, you still have to pay a licensing fee as they include more built-in features and guarantee higher security for your store. The license fee of this edition starts at $22,000.00 annually for merchants generating less than $1 million. This cost will increase in accordance with your store's expected gross sale revenue.
Most hosted eCommerce platforms operate on a tier-based model, with monthly subscribing fees ranging from $30 to over $2000, depending on your gross revenue or your requirements for the platform. All leading SaaS companies provide an enterprise version of their core software, for instance, Shopify Plus and BigCommerce Enterprise. These platforms are designed for businesses with annual revenue of more than $500,000.
2. Build Time
Open-source eCommerce platforms are quite difficult to install and set up, as they require more technical work and coding knowledge. You have to prepare hosting, security and build your own theme. If you start building your online store from scratch, this process is incredibly complicated and you possibly need help from web agencies or developers, especially with heavily laden platforms like Magento.
Download Magento Open Source Edition
In order to set up a Magento store, there are complicated steps that you have to take include downloading the Magento software, setting up FTP, transferring the Magento archive to your hosted system, etc. You can read this article for more details about the installation process of a Magento store.
In contrast, online retailers can get to the market and start selling much faster with hosted eCommerce solutions. They typically have user-friendly interfaces and pre-built themes to help your store build quickly. After signing up for an account, you can navigate easily to set up and edit your store by just clicking on available options or filling the boxes. For instance, with Shopify, you can set up and open an online store within minutes, without any coding knowledge required.
Set Up A Shopify Store
In addition, all the security setup and hosting are already prepared for you. Hence, if you are looking to get started quickly, SaaS software would be a better option.
3. Ongoing Maintenance and Support
Open-source eCommerce platforms are free to download and you're expected to install and develop your site on your own using available guides. This can help you keep the cost low, but it also means there's not necessarily dedicated support for customers when using the products, including phone and email support. If any problems arise, users usually resort to online resources (community or knowledge base) to find help or have to file a form, which will be answered via live chat within 24 hours.
Moreover, using open-source platforms requires you to handle the website maintenance yourself. You need to make sure that your store's data is backed up correctly and keep on top of software updates. This process can take you a great deal of time and effort, as for most self-hosted platforms, you have to update your store manually. There is also a chance that you might face unexpected errors throughout the upgrade process. Thus, you can use our automated migration service which can transfer all your data including products, customers, orders to your desired shopping cart seamlessly and securely.
Meanwhile, most SaaS solutions are renowned for their outstanding customer support which you'll have access to even before signing up a plan. They provide dedicated support for users which is available 24/7 via phone, instant messaging, emails, and more. Anytime you run into an issue, you can get assistance quickly.
Another factor that makes hosted eCommerce platforms worth considering is that the major part of the website maintenance is outsourced to the hosted provider. They will manage and upgrade all the security patches and the latest versions for your store, which will greatly reduce downtime and make sure your sites stay up-to-date. As a result, SaaS solutions demand much less maintenance than open-source ones.
So, if you don't have technical skills and time for regular updates, then a hosted platform would be a better option for you.
4. Security
Open-source vs Hosted Shopping Cart
One of the biggest differences between open-source and hosted eCommerce platforms comes down to security.
With so much personal customer data and payment information being transmitted and stored, security is a key concern for retailers. To keep your user data safe, you need to ensure your website is PCI compliant. The Payment Card Industry Data Security Standard (PCI DSS) is a set of security standards designed to ensure that all companies that accept, process, store or transmit credit card information maintain a secure environment. There are four different levels of PCI compliance, with Level 1 being the highest. The level of compliance your site needs depends on the size of your business.
Most SaaS eCommerce platforms provide Level 1 PCI compliant as standard for users, meaning you don't have to invest extra time and money into making your site secure. They also take care of annual on-site compliance assessment and risk management to ensure the security of your store. Furthermore, all the new website versions and security patches are updated automatically for you.
On the other hand, self-hosted softwares can be just as secure as SaaS platforms, however, the responsibility of ensuring its security is entirely yours. Although you can create PCI-compliant sites on systems like Magento or WooCommerce, it can be quite expensive, not to mention the ongoing security maintenance cost.
Since your business grows, you'll have to update your compliance to match the size of your business. Moreover, you will have to deploy all the released security patches and updates manually, which might cost you a great deal of time and effort.
5. Customization
Open-source eCommerce platforms make themselves dynamically customizable and extendable by just availing the underlying code. With technical skills or the help of a developer, you'll be able to change anything you want in terms of functionality, design, or even build a whole new store from scratch to suit your specific business needs without being restricted to a certain level of integrations.
While most SaaS solutions allow for plenty of front-end customization, you'll have restricted access to the source code. This definitely limits your ability to customize your store's features and performance. However, some hosted platforms, like Shopify and Salesforce Commerce Cloud, still allow for a huge amount of customization. However, due to the extra regulation required for customizable SaaS platforms, they are considered as the most expensive type of eCommerce software, designed for the complex global brands.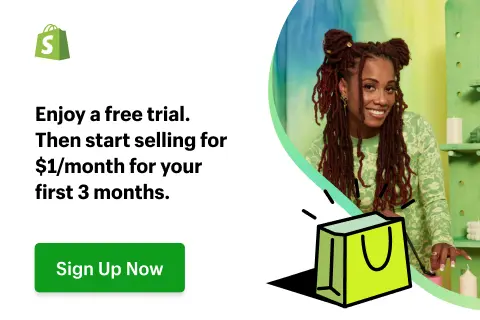 ---
Conclusion
Currently, it is estimated that there are almost 500 eCommerce platforms available in the market. Store owners can either choose open-source shopping carts or hosted platforms to start their online business depending on their requirements and budgets.
Bear in mind that choosing the right platform for your online business will enhance your business operation as well as customer experience. For more information about eCommerce platform selection, you can refer to this detailed top eCommerce platforms comparison (2020): Shopify vs Magento vs WooCommerce vs OpenCart vs PrestaShop vs BigCommerce. Also, to facilitate any migration experience, LitExtension – #1 Shopping Cart Migration Solution is always ready to support you.
Last but not least, you can also check out our LitExtension blog and join our Facebook Community to get more eCommerce tips and news.