Introduction
Are you looking for a prominent eCommerce platform to kick off your dropshipping business? Keep reading this article because I will be providing you with the simple guide to be successful with WooCommerce dropshipping from scratch.
With the steep increase of users since 2011, WooCommerce is currently a top choice for online stores. For many reasons, lots of dropshippers have decided to choose WooCommerce to start their dropshipping business. Let's find out with us why!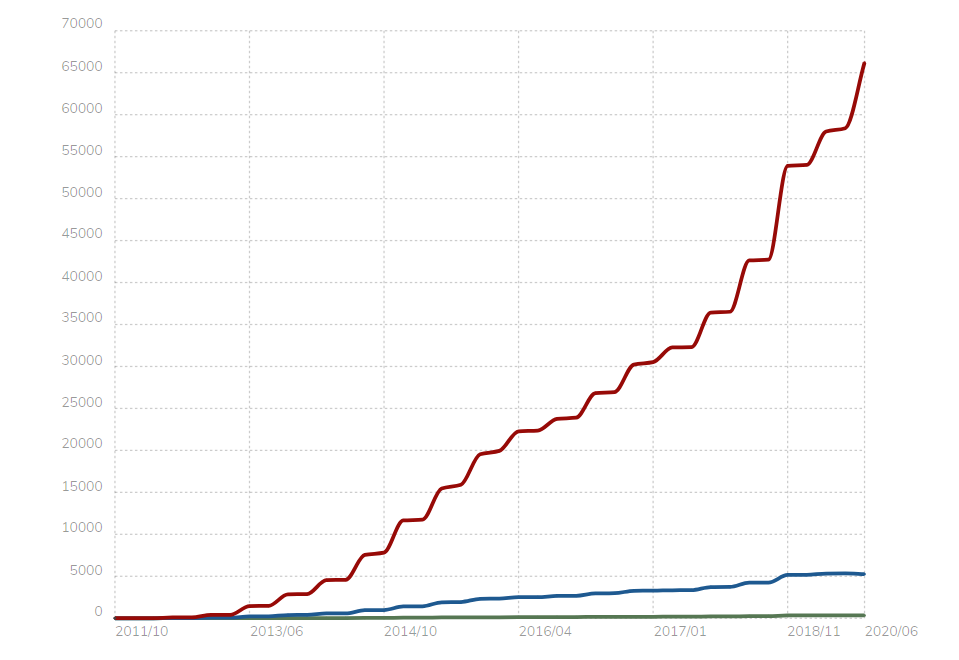 Why should you choose WooCommerce for dropshipping?
To begin with, empowered by a robust CMS – WordPress, WooCommerce is definitely one of the ideal choices for you to build your own dropshipping empire. Take a closer look at ace in the hole of WooCommerce Dropshipping.
1. Reasonable cost
Because WooCommerce is an open-source platform, merchants can set up an online store at quite low cost. Furthermore, WordPress is free to download and install. WooCommerce is also a free plugin. All you need to pay is fees for the web hosting and a domain which are $13 per month in total. The cost may include SSL provided by the chosen web hosting provider or you may have to pay annually $37.
2. No product restriction
There is no limitation when choosing WooCommerce as your dropshipping eCommerce platform since WooCommerce hands you full control over everything, from hosting to products.
Unlike other hosted platforms, WooCommerce has no restricted items. Just make sure that the products you provide are not legally prohibited in both your location and customers' places.
3. High customizability
One of the most impressive features of WooCommerce is its flexibility. WooCommerce allows you to customize nearly everything on the site, of course, in the condition that you have technical skills. Detailed documentation and tutorial videos are available for you to create your own online world. Besides that, Merchants can add plugins provided by both WooCommerce team or third parties.
4. Support from a huge community
Official support from the technical team of WooCommerce is not provided. However, documentation can give you solutions to common problems.
Furthermore, with the strength of the large user community, you can obtain advice from both national and international experts as well as WooCommerce merchants on its forums.
Otherwise, you can join in-person meetings, which are held ubiquitously for WooCommerce users.
How to start a Woo Dropshipping store?
Step 1: WP installation
Firstly, you have to install WordPress and purchase hosting. Installing WordPress can be done without a hitch since you can download the full package from WordPress.org and then follow the step-by-step instruction to get WordPress
After installing WordPress, you have to buy hosting. Basically, hosting is where your website's files will be stored. As a matter of fact, you can find couples of hosting providers that have integrated with WooCommerce. Choose a reliable one and leave the entire installing process for them.
If you want more information about how set up a WooCommerce from scratch, check out our detailed instuction!
Step 2: Install WooCommerce.
Next, login to your WordPress admin to install WooCommerce.
Go to Plugins → Add New
Search for "WooCommerce"
Click Install Now.
Click Activate Now and follow WooCommerce instructions.
After activating WooCommerce, you – as a store owner, have to buy a domain name. Domain name is regarded as your online store's address.
Here is the detailed instruction to set up a WooCommerce store:

Step 3: Add dropshipping plugins
In fact, merchants can manually run dropshipping business by selecting products, choosing suppliers, then uploading products on the site. When a customer places an order on the website, the store owner has to contact and order products from suppliers.
Despite the low cost of this conventional method, it's quite complicated and time-consuming.
To reduce workload, save time and effectively manage and develop your dropshipping business, you surely need the help from a robust dropshipping plugin.
Fortunately, dropshippers can easily find an endless list of dropshipping plugins on WordPress. The majority of them share the same way of executing dropship and functions.
For example, standing out from the crowd is DropshipMe. Its potency is well proven by the positive reviews and the number of active installations, which is more than 8000.
Notable features:
Automatically orders fulfilling: Without manual involvement, DropshipMe redirects orders to assigned suppliers on AliExpress.
Mechanically inventory updating: DropshipMe updates the products' data and availability info on a regular basis.
Orders tracking automatically: The system tracks the products' updates and informs customers through emails.
Unlimited imports from AliExpress: Merchants are free to add and customize as many products as they want.
AliExpress cashback system: Merchants can earn up to 12% bonus to dropshipping profits from each sale.
Integrated payment gateways: PayPal, 2CO, Stripe, PayU and various payment processors are available for you and your customers to flexibly and securely make purchases.
Follow these steps to download DropshipMe on WooCommerce:
Go to Dashboard, select Plugins → Add New
Search "DropshipMe" and install the plugin
Go to DropshipMe website → Enter email address.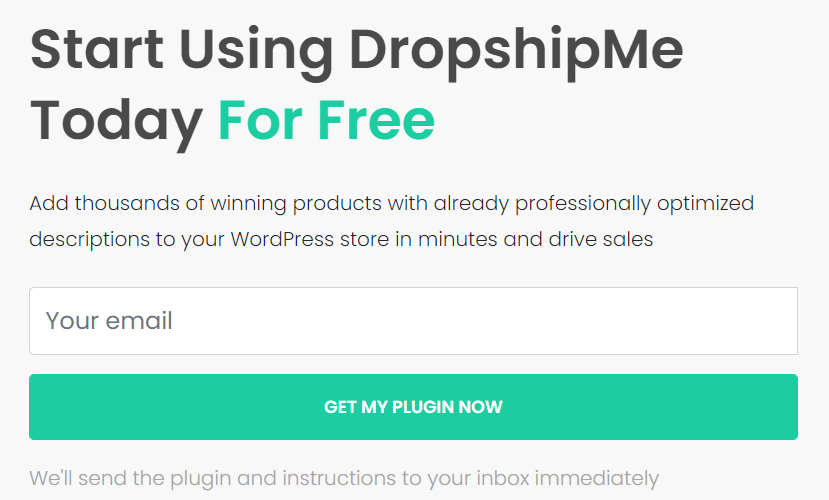 4. Get API key from the email.
5. Go back to the dashboard. Open DropshipMe plugin settings, then, click Activate after entering API key.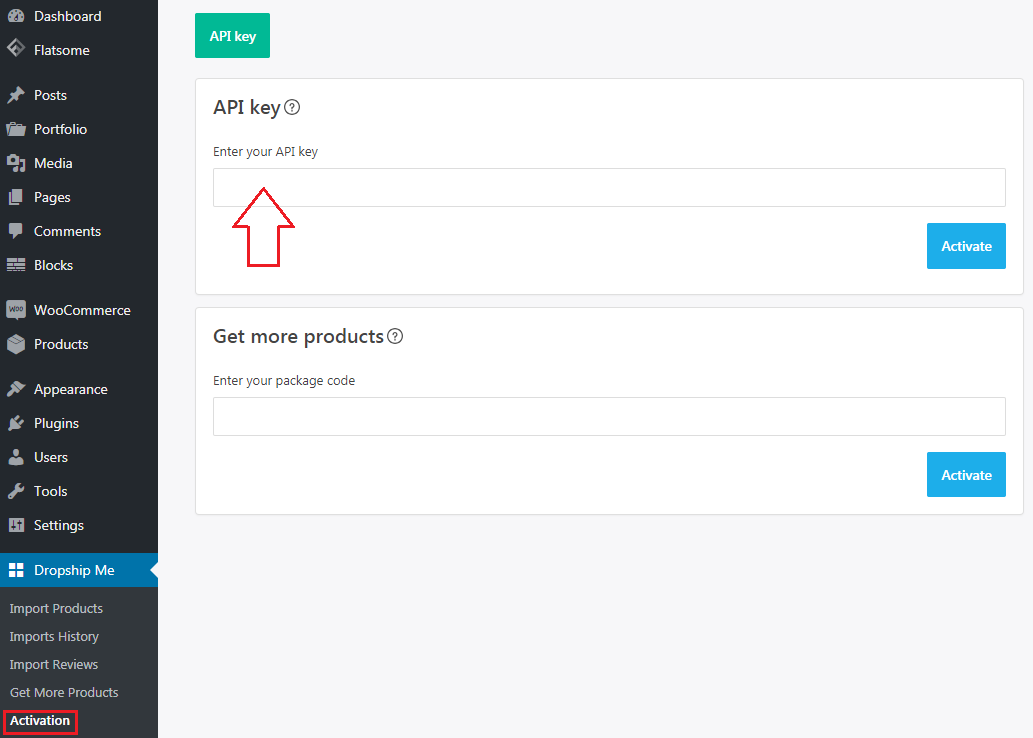 In fact, you will get 50 products for free. Purchase advanced license to import more products.
Most importantly, there are other WooCommerce dropshipping plugins that can be used to create a WooCommerce dropshipping store.
Step 4: Customize dropshipping app
Since DropshipMe allows you to import some certain attributes of a product, you can add or remove those attributes by toggling the buttons below.

Step 5: Set up payment
After that, you need to provide customers with a gateway to make their transactions easy.
PayPal is one of the most popular payment gateways globally, hence, in this part, I will guide you to set up PayPal.
From the Dashboard, click WooCommerce on the navigation bar → choose Payments → select PayPal.
There exist several options for you, such as Cash On Delivery, Bank Transfer and Cheque Payment. Toggle these buttons if you want to add more payment methods for your store.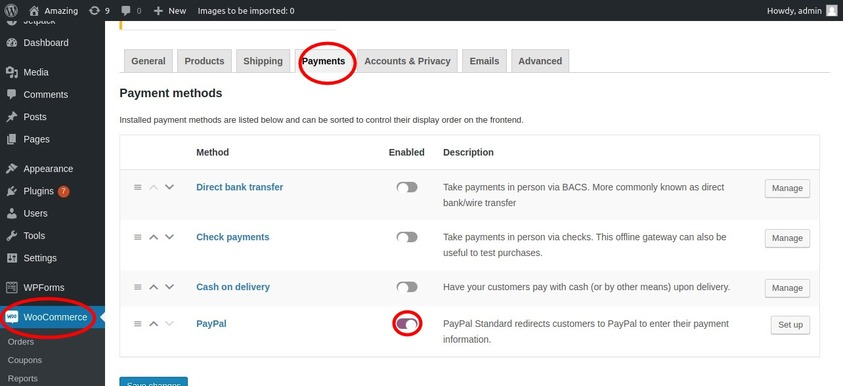 Conclusion
In conclusion, WooCommerce Dropshipping is one of the best choices for dropshippers. This is because the setup process doesn't require you too much time with the provided documentation and tutorial videos on the internet. Moreover, the cost for a basic WooCommerce Dropshipping store is comparatively reasonable. Plus, your dropshipping store is also supported with a pile of available plugins designed with outstanding functionalities.
Hope that with the detailed instructions above, you can successfully set up a store and grow your business with WooCommerce dropshipping. For further information, please join our Facebook Community for exchanging and updating eCommerce news.