3dCart, founded in 1997,  is a more than a decade-long E-commerce solution. Established as "Infomart 2000" by Gonzalo Gil since 1997 and currently has its headquarters in Tampa, Florida, 3dCart is widely recognized as a robust e-commerce platform created to help business owners flourish as far as they can. The opening and running of an online store is fast and effortless with multiple features built directly into the code.
Since 2014, over 17,500 international traders are powered by 3dCart. Read this 3dCart review of LitExtension to see why it is one of the leading eCommerce platforms.

Overview of 3dCart benefits
3dCart offers packaged products which are both economical and scalable to grow with your business. Here are some of 3dCart's huge advantages:
Offer sellers a powerful productive forum for online marketing and sale and provide consumers with a smooth and simple online way to order.

Check your eCommerce code absolutely via the safe administrative interface of 3dCart. Safe access from any computer connected to the internet to the network, client information, shop inventory and invoices.

Choose from a wide array of free and professional templates or have a personalized premium theme designed for your store, product and image.

A team of e-commerce experts will always support you with any issues that may arise from your e-commerce websites.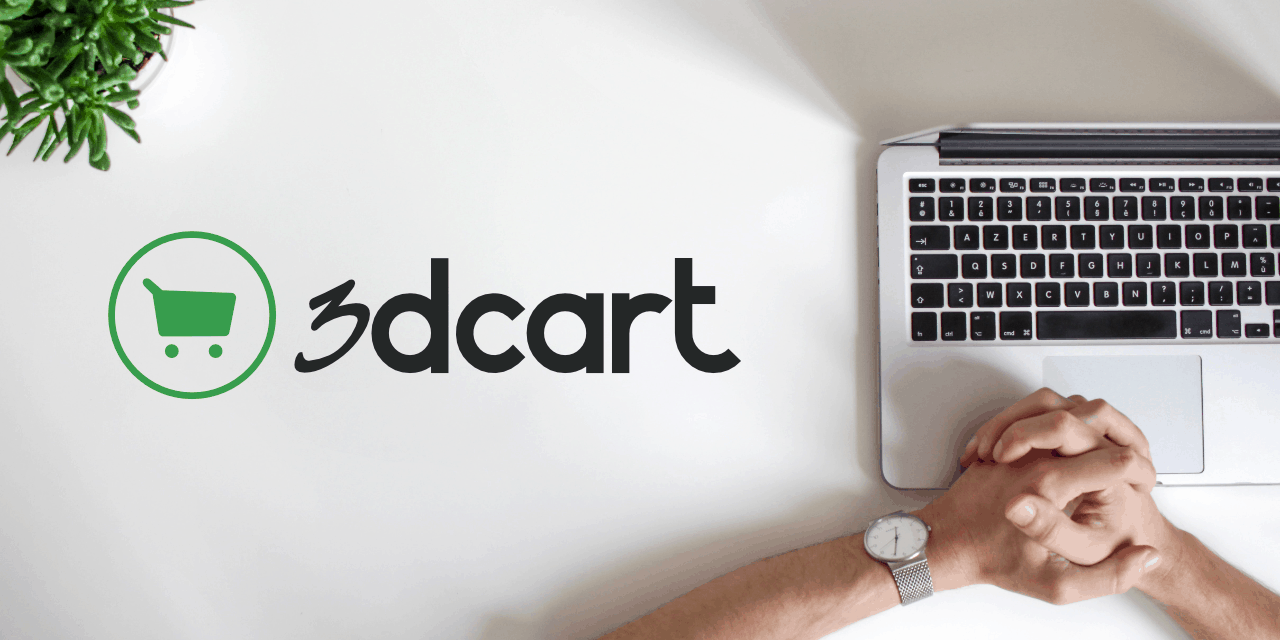 3dCart offers merchants round the world a simple and powerful platform to build and manage their online store and e-commerce solution is a practical solution. The integrated social media interconnection, order management technology, e-mail marketing tools, a website, e-mail addresses, an iPad-compatible point of sale app and loads of other comprehensive apps were offered to both small and large retailers to grow and extend their activities.
Its expert members are available 24/7/365 to offer reliable technical support. In addition, 3dCart continues to be a trendsetter for e-commerce, with its emerging companies providing new and innovative products and services on a regular basis.
3dCart review analysis
Features
The 3dCart apps are quite plentiful, including app purchases and some of the best ways to sell on sites such as Facebook, Twitter and Pinterest. Almost all of this is included, providing you with blog access, newsletters, CRM and e-mail. The backend dashboard is fairly easy to play with and has a responsive dashboard version to update quickly while you are on the go. What is most noteworthy is that 3dCart has a good API to interact with different applications and devices. You can connect your shop to trading places such as Amazon, eBay and ShopZilla in addition to the sales through social sites.
They also have an app store with many add-ons, although they still don't include as many add-ons as Shopify or BigCommerce, they still grant access to key add-ons like Quickbook, Shipwire, and ShareASale.
Ease of Use
When you land on your 3dCart dashboard, you can see where you can start to build your website. It looks like WordPress and Shopify and both are fairly easy to understand, with the navigation bar on the left. 3dCart offers a number of intro and tutorial videos on the dashboard for that we specially enjoy. For eCommerce sites, this is not always the case, but the support is still seamless.
Therefore, you have to follow the steps listed right in the dashboard, to configure your shop, to add an item, to choose a payment method and to set up your delivery methods. Certain left tabs include orders, goods, customers, advertising and documents.
Pricing
The 3dCart pricing is pretty simple, as the company has five options to choose from. Some people would say that this will make the choice a little complicated, but you always have more payment options for the nicer. This ensures that you don't have to pay for a plan that's too expensive or does not have enough characteristics.
| | | |
| --- | --- | --- |
| Plan | Cost (per month) | Features |
| Nano | $9.99 | support for up to 25 products, a maximum of 2,000 monthly visitors, 1,000 newsletter sends. |
| Mini | $19.99 | support for up to 200 products,  a maximum of 4,000 monthly visitors, 1,000 newsletter sends. |
| Starter | $35.99 | support for up to 1,000 products, a maximum of 8000 monthly visitors, 2,000 newsletter sends. |
| Professional | $65.99 | support for up to 10,000 products, a maximum of 20,000 monthly visitors, 5,000 newsletter sends. |
| Professional Plus | $99.99 | support for an unlimited amount of products, a maximum of 50,000 monthly visitors, 20,000 newsletter sends. |
Templates
The theme store is linked to the dashboard, so you can immediately switch into and out of by choosing and reviewing different themes. Over 100 conversion optimized models are available and they all appear nicely on mobile devices. They have a large range of models, and that's available if you want to take a more modern style. This is also an option if you fancy a professional design with a basic header and navigation buttons. Generally, the topics are fantastic and you don't have to pay any of them, which is an immense bonus.
One aspect you will find with Shopify is that a majority of their themes are very identical with a few changed colors or products. This does not happen with 3dCart, because every design has its own unique nature and some excellent solutions are also tailored to some industries. For instance, if your business is music equipment, they will clothe a theme suitable for it.
Inventory
The inventory management is quite easy, since you can review your orders and see easily that items you have to restore. Furthermore, all your products are listed in a large list that includes filter for sorting and inventory management. We also enjoy receiving a page designated for a list of purchasers waiting for goods. Customers will appear here. That's the thing in most ecommerce sites you can't find.
SEO & Marketing
3dCart has the tools built into the marketing section. This is a lot easier to find than with other systems, and they are all grouped in one page. The SEO settings seem somewhat complicated, but the majority of the check boxes you need are checked. For example: URLs b, canonical URLs, robots.txt, Google Analytics, social links, rich snippets, seat maps and more are accessible. You can also find out which is the best purchase cart application for SEO in a separate article.
Payments
In the 3dCart program you have almost every payment option. Credit cards, cash, check, money order, split transactions and more are acceptable. And it is designed to operate with stores of brick and mortar. There are more than 160 payment options available, and a quick key is available on the dashboard to move it to the right page. You will also be able to integrate QuickBooks seamlessly to take control of your accounting records in one place.
Security
3dCart is at PCI compliance Level 1, which means that large financial institutions and banks have the same protection on your site. Your customer data should always be secure and you should not be afraid that you would lose anything at all. The company also has a FraudWatch app that tracks such transactions and warns you when something looks like scam. You will obtain your contract with a free SSL certificate.
Customer Support
The customer support team is available 24 hours a day if you opt for 3dCart. We would say that those who want the utmost customer service can find within 3dCart absolutely what they need. You can call the company, send an email or visit the knowledge base for your own research at any time. You can train yourself about the program in your User's guides, audio, webinars, blog posts, and something called Ecommerce University. If you want to focus on your marketing, you can even communicate with third-party design experts.
Migration to 3dCart
According to our recent data report, our customers have been flocking to 3dCart and we have also received positive feedbacks about their experience with this platform. Most of the migration we have completed so far are:
With LitExtension, you can accurately and safely migrate to 3dCart by the following these steps:
Basic migration

Step 1

:

Register

an account or

Sign In

on LitExtension with your Facebook or Google account
Step 2

: Click on "Create New Migration" at the top right button of the screen

Step 3

: Choose your Source Store and Target Store. Then provide source store's URL into the blank bar.

Step 4

: Choose entities you want to migrate and other additional migration features provided below.

Step 5

: Start a Free Demo or perform migration immediately.

All-in-one migration

: Hire our experts to watch over the migration for you from top to bottom and perform every necessary customization.
Once the migration is started, it will run seamlessly on the server. Therefore, there's no need to keep your PC on while the data is being transferred. It is completely safe to turn it off! Take a break, have a cup of coffee and you'll be notified via email when the process is completed.
It's not something new that competitions of eCommerce platforms has always been a heated debate among online merchants. To bring the reader a more lucid view of 3dCart's capacity when it comes to competition with other platforms, we have few articles to offer:
Conclusion
3dCart provides most of the resources you need for online sales. As you can see in this study, there are just a few inconveniences compared with other sites, including BigCommerce and Shopify. The fact that 3dCart is easy for everyone to use, while still providing the developers who need it, is an advantage against other rivals. All in all, this is an amazing shopping cart and it is likely to strike out the best balance between features and affordability. Therefore, 3dCart will more than certainly meet your criteria, if you do not need mass bandwidth for your online store.
Thank you for keeping up with this article at this length. We hope that this 3dCart review has helped you to get to know this platform as well as make up your mind about which platform you'll be settling with in the future. Should you have any concerns, don't hesitate to leave us a message via live chat on website or an email via contact@litextension.com.